With the 4th of July celebration sneaking up on us this week I have seen all kinds of yummy and sometimes really cute menu items.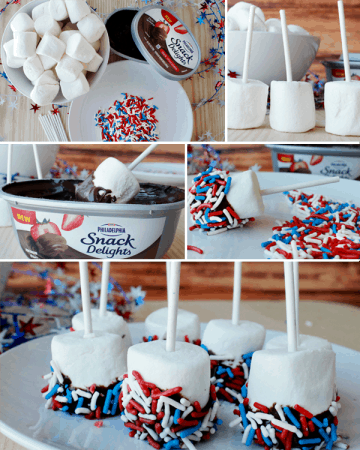 From the website Real Women of Philadelphia comes these cute little marshmallow pops that feature a Tub of SNACK DELIGHTS Dark Chocolate.  Occasionally I post recipes on this site and I love all the recipes featuring various Philadelphia cream cheese products.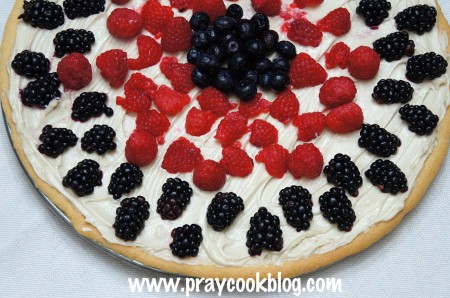 Fruit pizza is one of my favorite celebratory treats featuring the summer's bounty of fresh fruits! Besides that, it is very easy to make!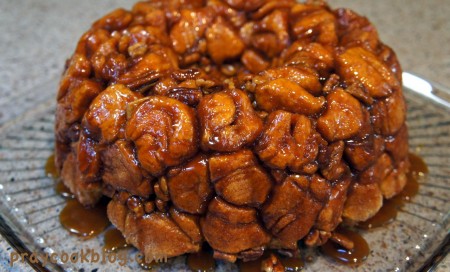 I can't pass by a holiday morning brunch without including Monkey Bread! I made this batch recently for my visiting sister-in-law.  She liked it so much I made another before she left! 🙂  If you have kids that want to join you in the kitchen monkey bread is easy to make and perfect for little hands to join in.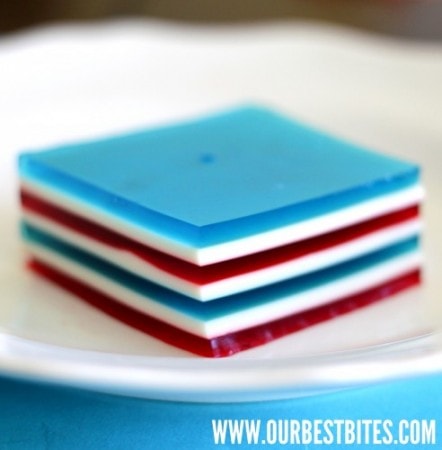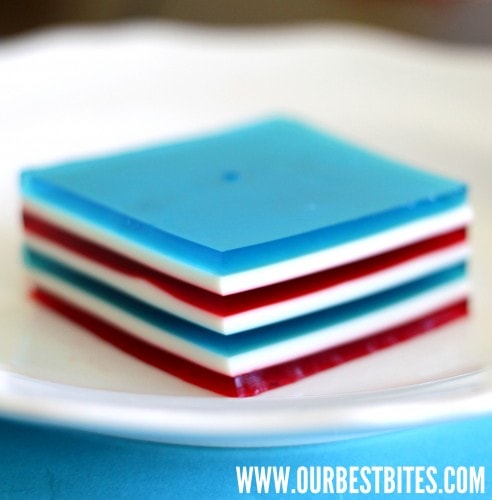 Last year I came across this layered jello from Our Best Bites. I adore this picture!  I printed out the recipe and have had it in my to-do pile of recipes for over a year.  Sadly, I haven't gotten it made it. But that doesn't mean you can't make it this year for the 4th!  Click on the picture for the link to the recipe!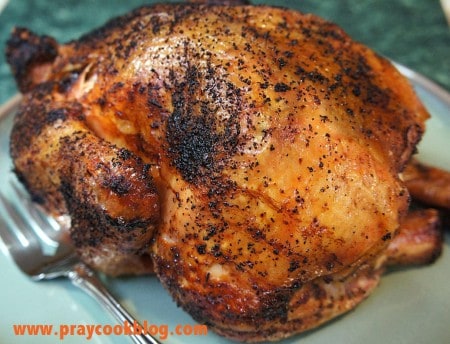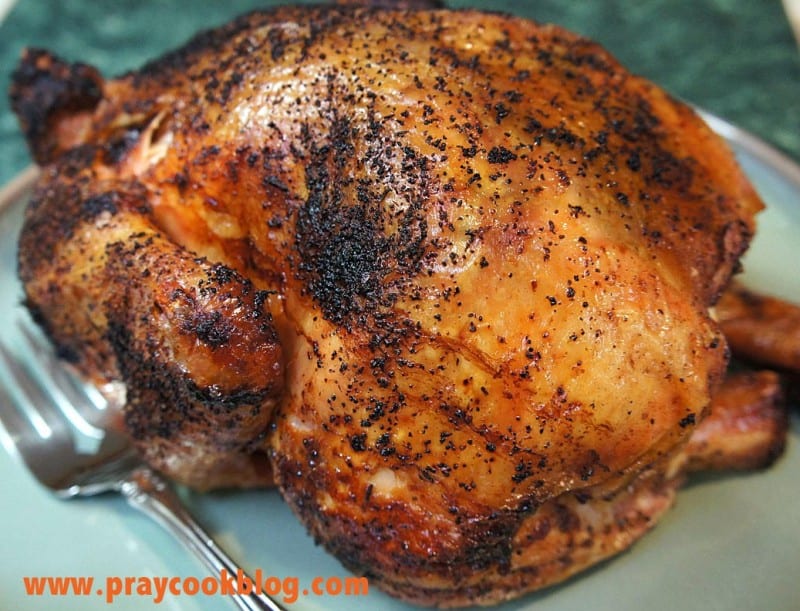 My plans for the holiday include this Beer Can Roasted Chicken, a Fried Green Tomato Casserole, with a Fresh Strawberry Cake chaser!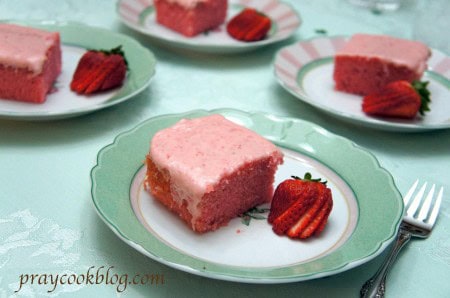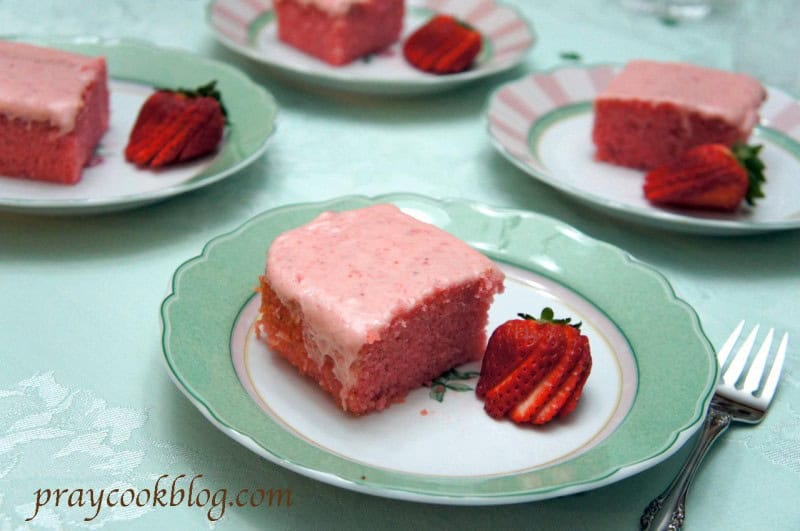 A festive food-feast!  Happy Cooking,
Catherine
P.S.  If you are serving up corn-on-the-cob, don't forget to check out my blog post on getting the silk off fast and easy!