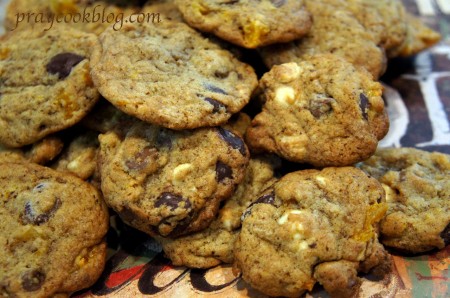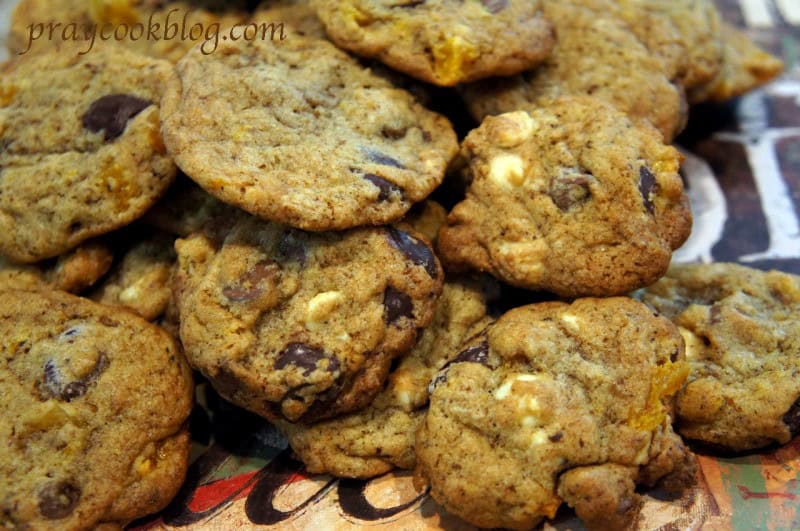 Cookies are not my "thing".  Mostly because they just never turn out that well.  You know, soft and chewy on the inside and crispy on the outside.  So when, Tuesdays With Dorie baking group chose Mocha Chocolate Chip Cookies for this week's recipe I thought, "yawn."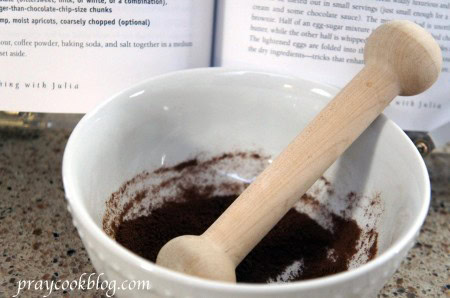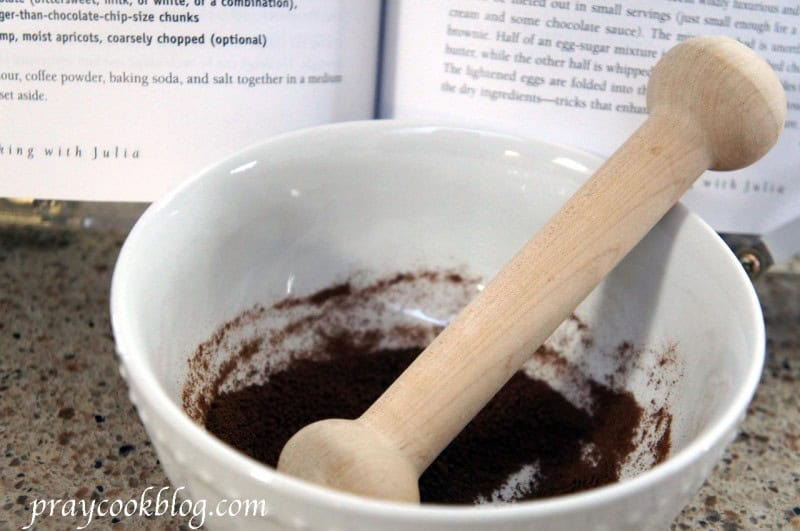 Then there are the ingredients … apricots (not my favorite) coffee powder – not a coffee drinker.  I haven't found any espresso powder in my travels and so I use instant coffee granules ground into a fine powder.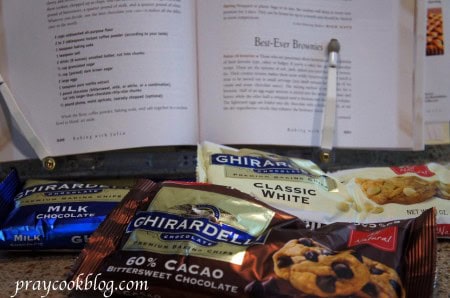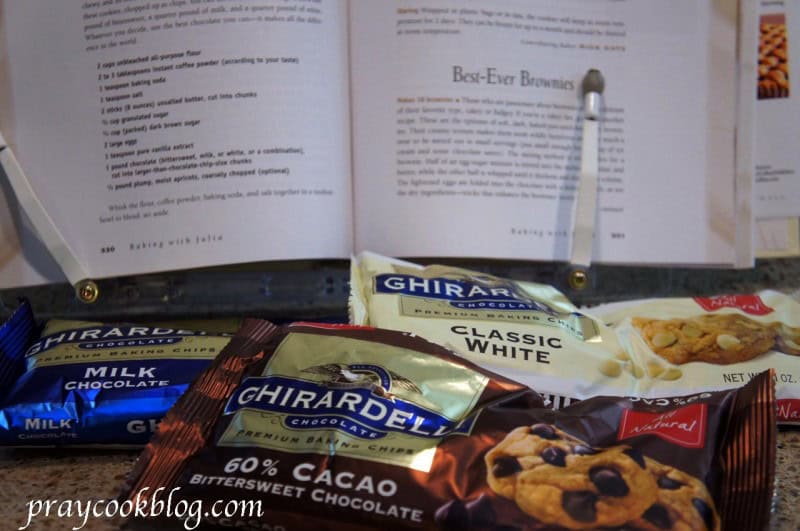 Oh ya, and 1 pound of chocolate. I decided to go with Ghirardelli all the way.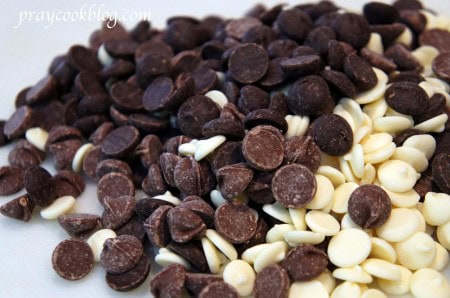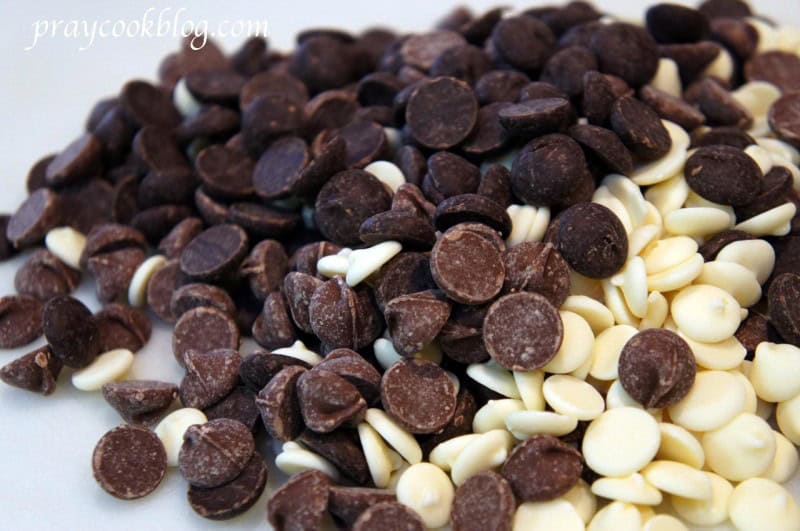 Cookies were made the usual way. Dry ingredients mixed into the butter, sugar, egg mixture.  Stir well. Add the rest. Important step — refrigerate, a couple hours or overnight.  BTW- ground coffee granules worked beautifully.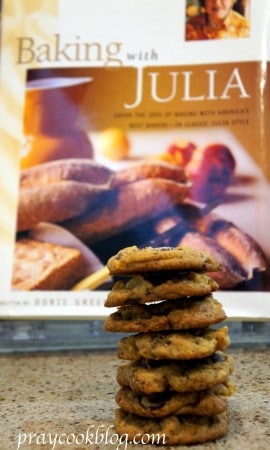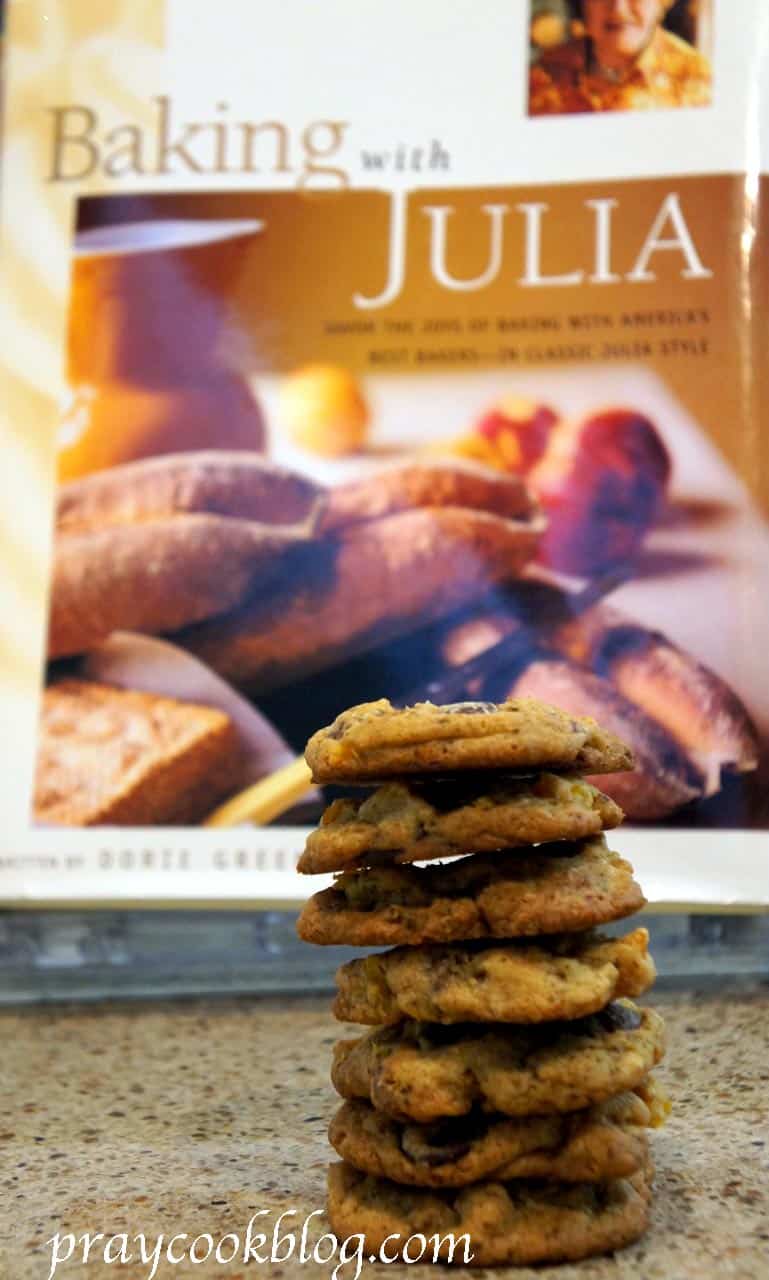 The cookies baked up stunningly delicious.  I absolutely love the mocha flavor! I used 1 tablespoon of the ground coffee granules and it was just the right amount! I gave away as many as I could and had to freeze the rest to keep from eating them all!  This recipe makes 4 dozen cookies.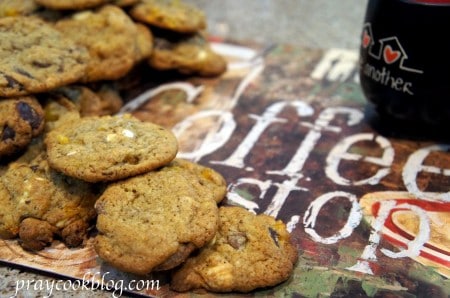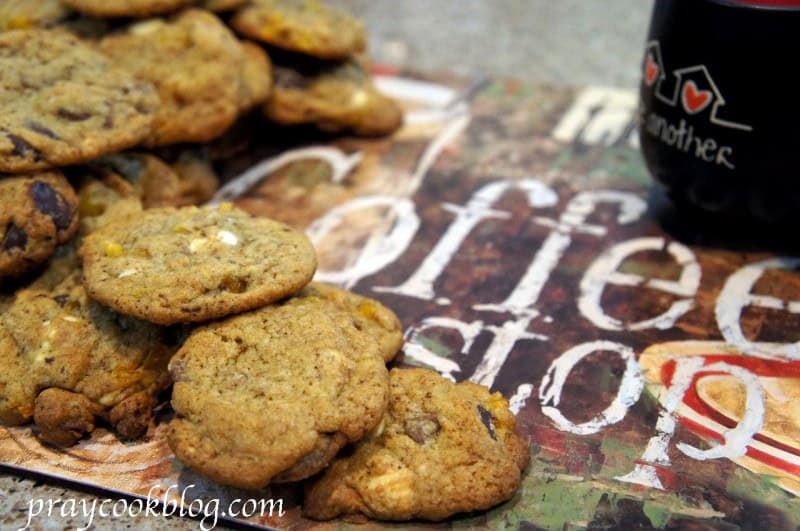 The apricots added just the right amount of softness to the cookie.  According to our neighbor who received the first pan full right out of the oven, "they were great with a cup of coffee!"
Rick Katz is the contributing baker who baked these cookies alongside Julia Childs on her PBS series, Baking With Julia.  Dorie Greenspan is the author of the cookbook we are cooking our way through, Baking With Julia.  Hosting this recipe is Peggy of Galettista.  She will post the full recipe and details.  Check it out there and add to your chocolate chip cookie arsenal.  You will want to make these asap!
~Blessings, Catherine