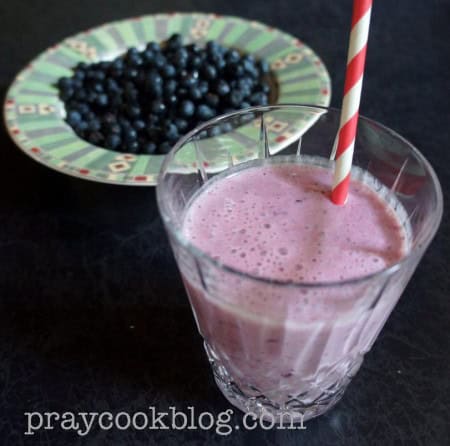 I get bored with oatmeal.  Especially when the weather is hot and humid like is the norm at my house in the summertime.  This summer when berries were fresh and I wasn't feeling good about my swim suit I started drinking fruit and yogurt shakes for breakfast.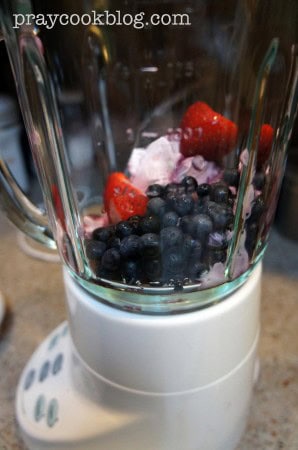 I didn't go all out and add protein powder or anything like that. I simply opened my refrigerator and put together a cup of Greek yogurt (vanilla flavored), a handful of blueberries and tossed in a few strawberries.  I added 5 pieces of ice and about 1/2 cup milk.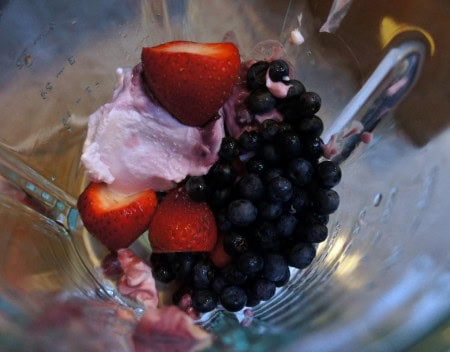 No sugar is needed because the yogurt has the vanilla flavoring and that is enough for me. You may or may not want to add a teaspoon or two of sugar if you give this a try.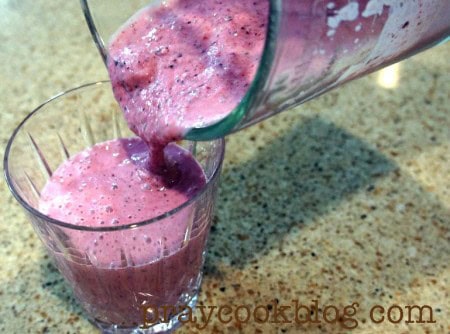 I pulsed the blender on the crushed ice button a few times and voila'!  I really never intended to blog this little recipe of mine except that it is so dang tasty and really filling and I thought you might like to give it a try.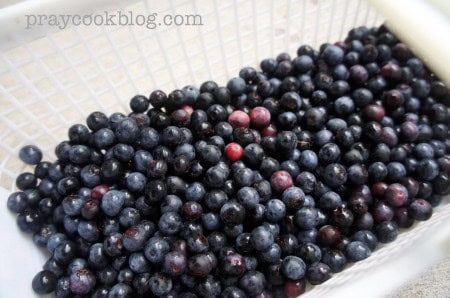 I realize that for the most part the fruit is now stowed-away frozen in the freezer, but that's okay.  The frozen fruit works equally well.  I also tried cantaloupe that was almost past it's prime and boy-oh-boy is it delicious!  The weather is finally turning cooler and oatmeal may be back in style. But for me — I am shaking up the morning with fruit and yogurt!
Have a blessed week,
Catherine

"Therefore if you have any encouragement from being united with Christ, if any comfort from his love, if any common sharing in the Spirit, if any tenderness and compassion, then make my joy complete by being like-minded, having the same love, being one in spirit and of one mind."
Morning Shake-Up
Shake up your morning with a delicious combination of fruit and yogurt. Perfect on-the-go breakfast!
Ingredients
1 cup Greek yogurt (plain or flavored)
¼ cup blueberries, fresh or frozen
¼ cup strawberries, fresh or frozen
½ cup milk
5 ice cubes
Instructions
Place everything in the blender and pulse on and off until well blended and the ice is crushed into fine pieces.
If the shake is too thick for your taste, add a little bit more milk.
Enjoy!
Notes
Most any fruit will work equally well. Peaches - cantaloupe - raspberries - kiwi - blackberries - your choice!