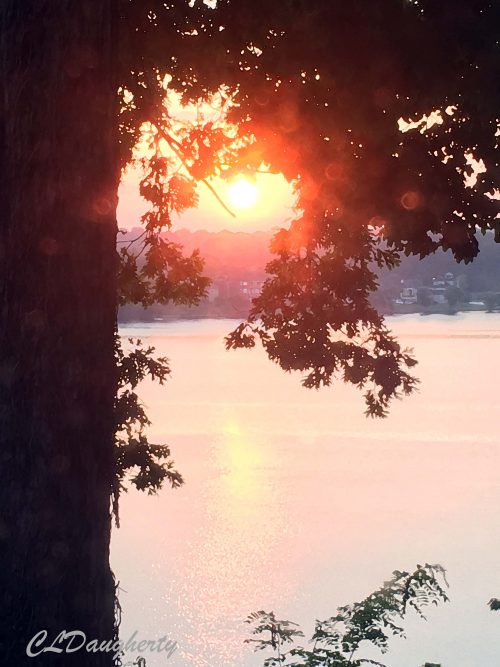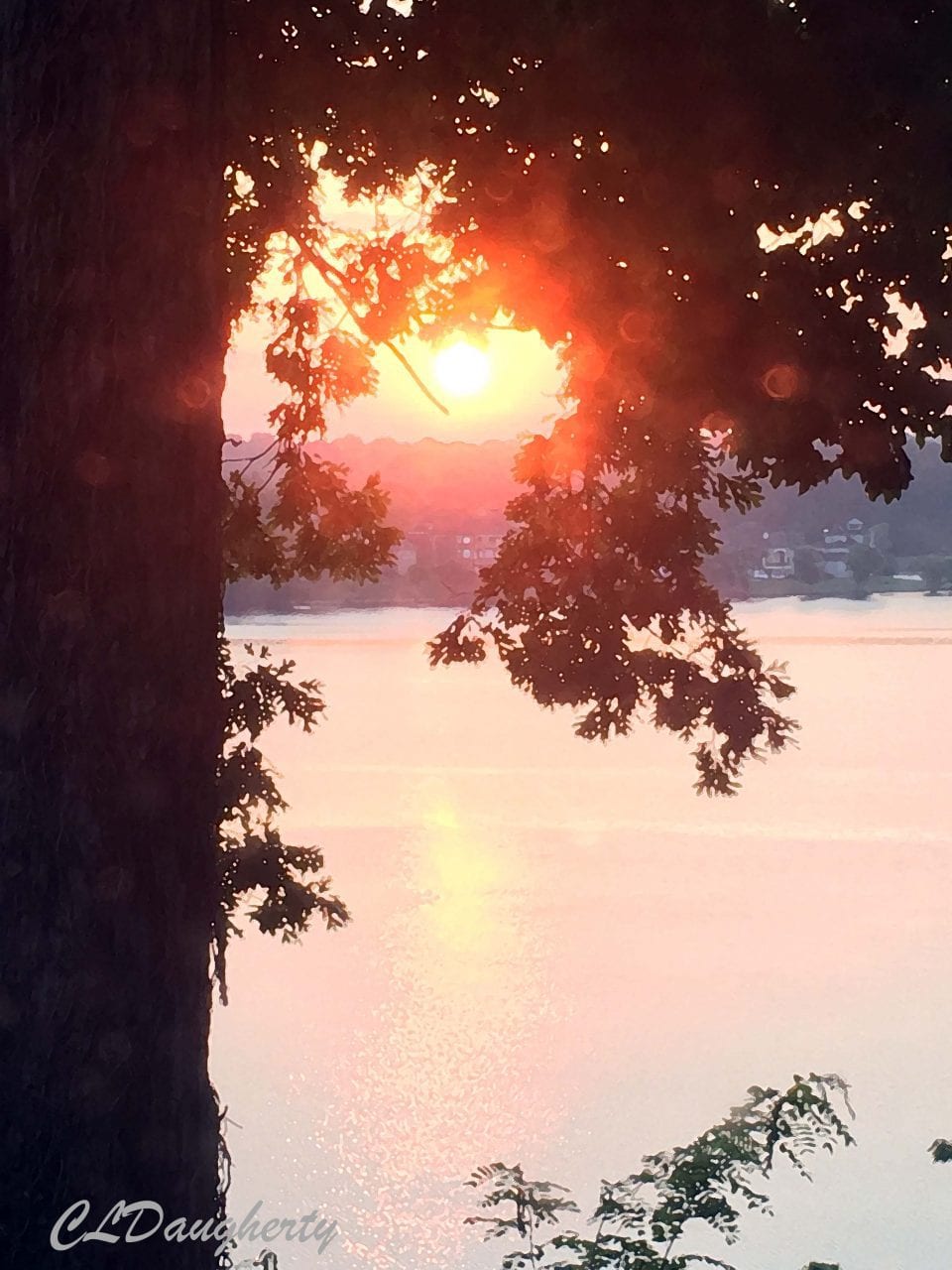 Recently I had the privilege of spending time with my friend Sharron and staying overnight in her lovely home on Old Hickory Lake, Tennessee!  After a wonderful night of sleep, I woke to this beautiful sunrise.  My iPhone didn't take as good a picture as my camera would have but all-in-all not bad for a phone!
This Psalm sprung to mind as I thanked God for the beauty of His creation.
"to declare your steadfast love in the morning,
    and your faithfulness by night,"
Psalm 92:2(ESV)
As if this wasn't enough of a lovely start to the day Sharron then gave me this Morning Prayer written by her friend Rachel Barrentine.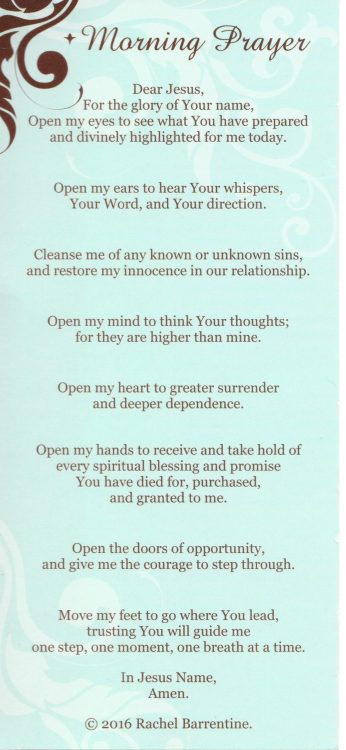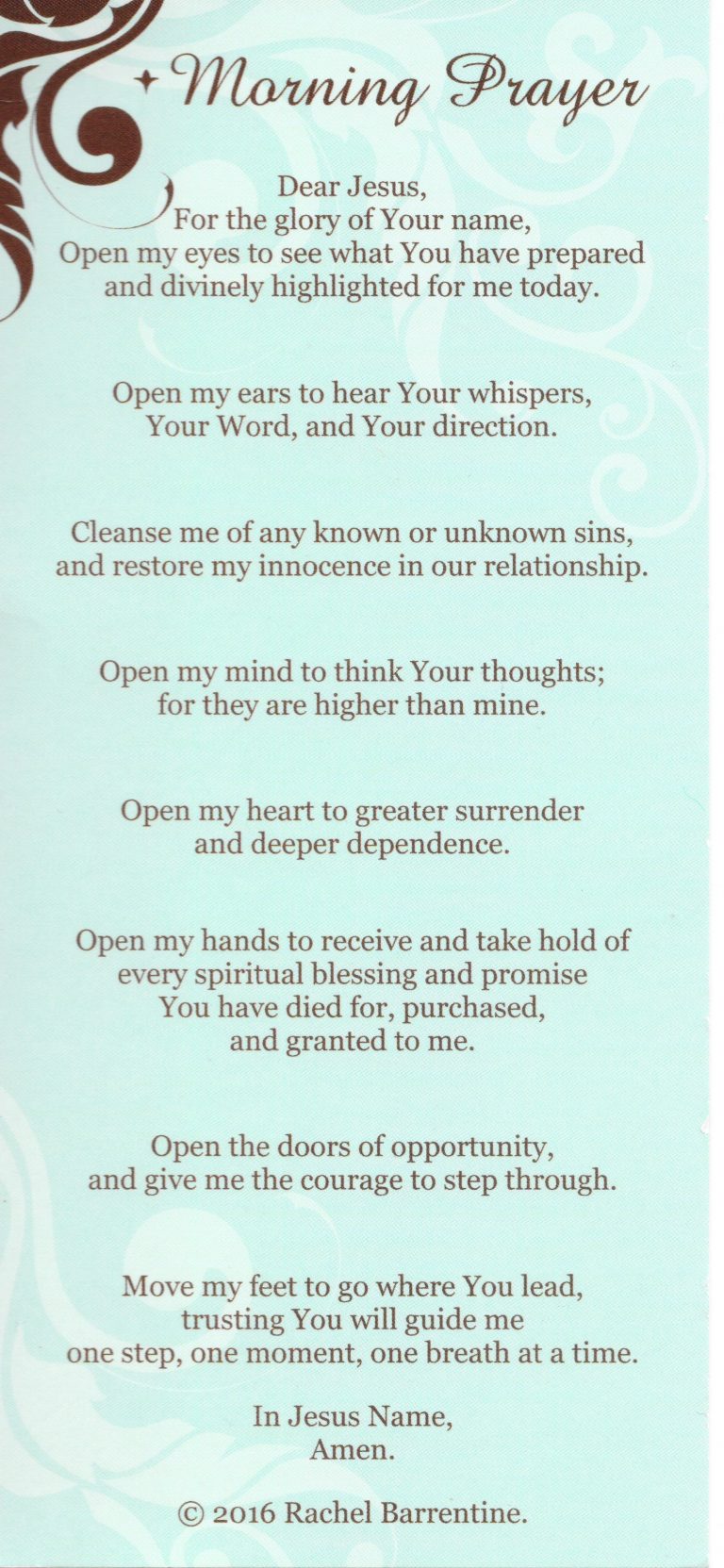 This is a copyrighted prayer and I have linked Rachel's blog and website to the card.  Be sure to check them out for other writing she has done.
So, on top of the glorious sunrise, my day started with this prayer.  I have prayed this prayer many mornings since that time as Rachel really captured my morning thoughts.  I hope it is a blessing to you also.
Now ….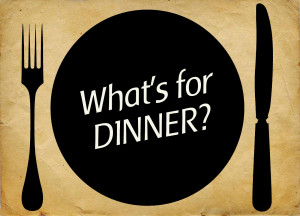 With today being Labor Day in the United States many families take the opportunity for the last cook out or picnic of the season.   I did "grill" a little this morning but only enough to put this pot roast together.  I mentioned pot roast the other day and my sous-chef dish-washing mom AND my Chief taste-tester's eyes lit up as if to say "Oo-la-la let's have pot roast!"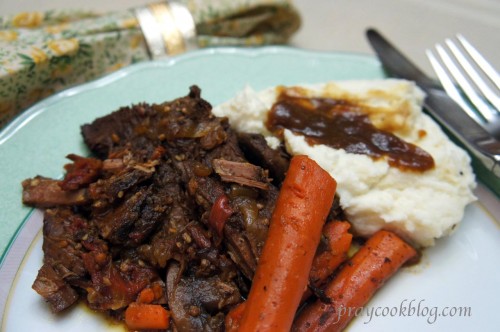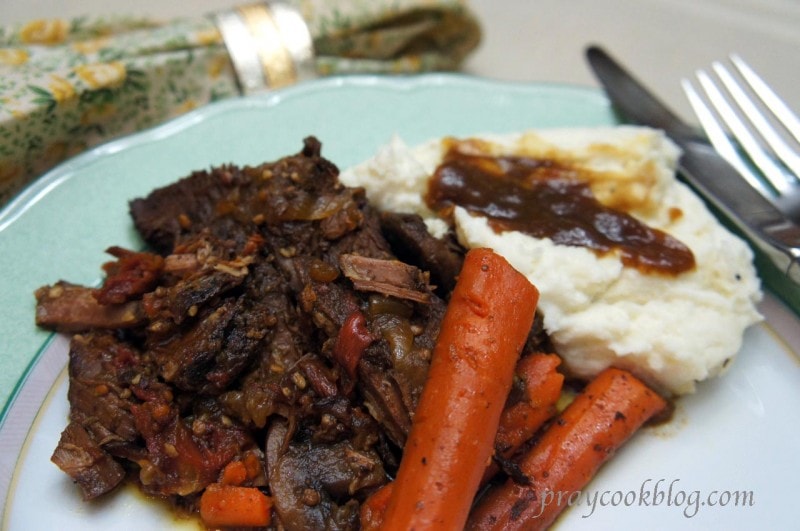 I like to cut the roast in individual serving pieces, grill on each side for 5 minutes and then layer in my crock pot.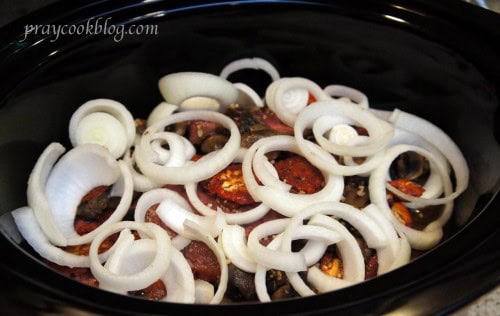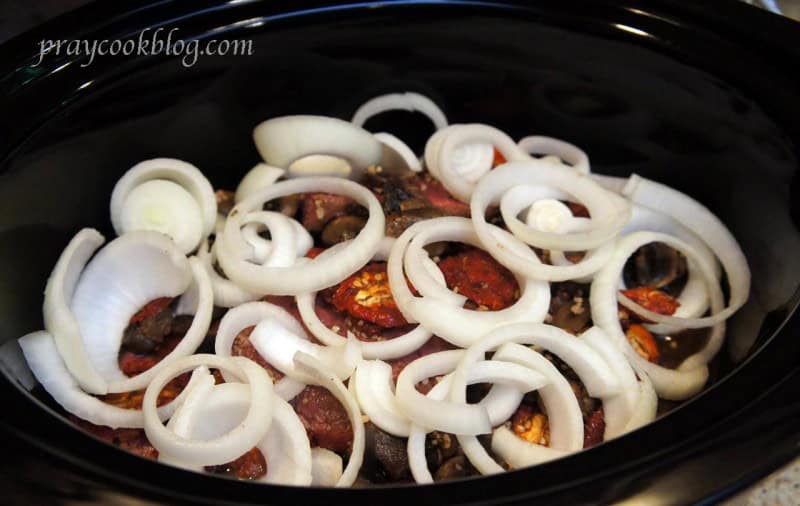 I have several pot roast recipes on this blog but this is our favorite. I think the blending of the red wine and balsamic vinegar tenderizes the beef perfectly.  Click here or on either picture to link to the recipe.
The fragrance in the house right now is a sweet promise of what is to come for dinner!  For sure I will add garlic mashed potatoes, roasted carrots, Roma green beans from the garden, and fried green tomatoes (a special request from the Chief!)
Wherever in the world, this may find you, bon appétit.
~Blessings, Catherine