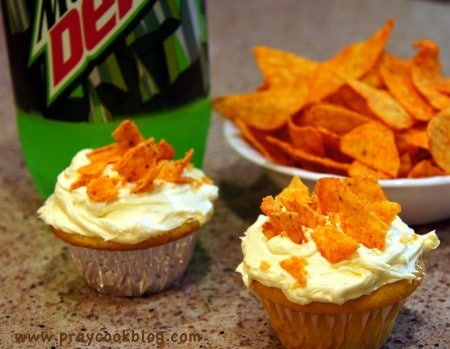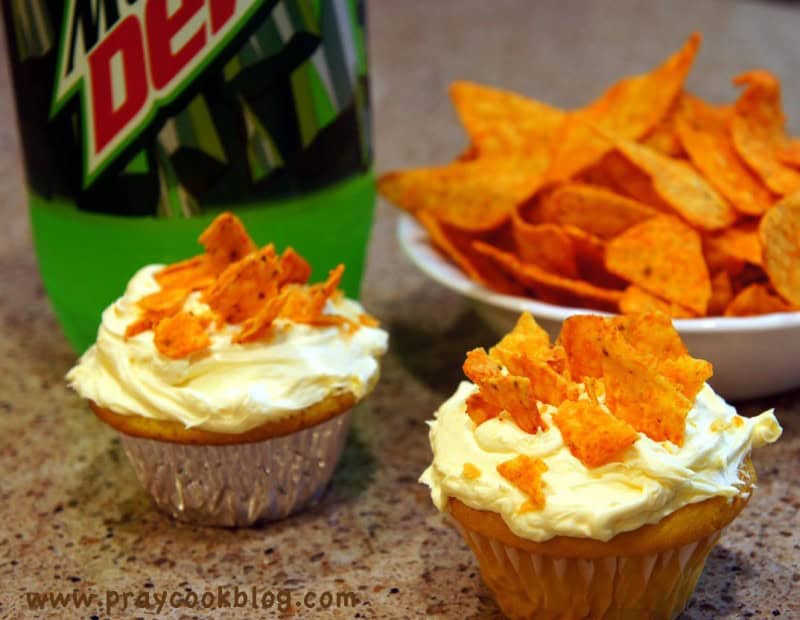 At the end of 2012 I did some research and found, much to my surprise, my most viewed blog post since I started blogging in June 2011 is a picture of Mt. Dew and Doritos Cupcakes.  It wasn't a recipe, just a picture taken from a bakery in Florida.  I posted it because it seemed so outrageous to me.  I guess others were curious too.
When I saw this was my most viewed blog post I decided I better get to crackin' and find out how to make these most viewed of all cupcakes.  A Google search brought several different recipes into view and the one I chose seemed to most resemble the picture of the bakery cupcakes.
Knowing one of our teenage granddaughters was coming to stay with us for about 5 days it seemed like the perfect time to enlist her help in making these most outrageous cupcakes.  When I asked Tayler if she would like to help me make them, she replied in the sweetest of southern voices, "my mom doesn't let me drink Mt. Dew, but I would like to help you make the cupcakes."  It was then and there we all decided "what happens at Grandpa and Grandma's stays at Grandpa and Grandmas!":) (Although I hear through the grape-vine she has already ratted us out to her parents!)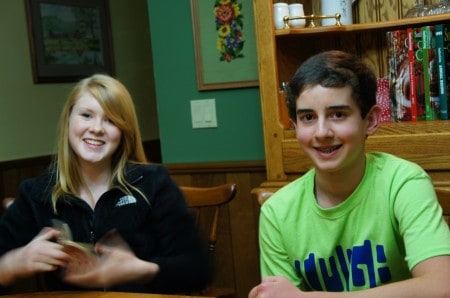 During Tayler's visit we planned a pizza and game night with our neighbors.  Once again the perfect opportunity presented itself to test our new recipe on a couple of teenage boys and their parents! (captive audience and taste-testers!)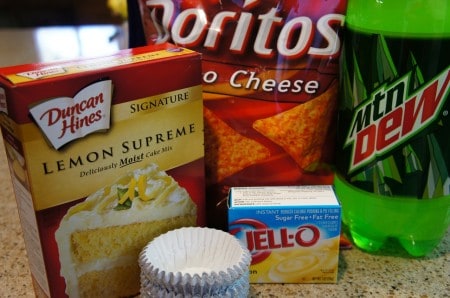 We started with a lemon-flavored cake mix and added in a box of sugar-free lemon pudding. Mixing all the dry ingredients with eggs and Mt. Dew gave these little cakes an over-the-top flavor burst.
Mt. Dew was used in the buttercream frosting, again adding a "pop" of flavor!  Growing up in Nebraska we called soda — "pop". Pop meant coke, Pepsi, Mt. Dew, orange soda, all of it rolled into one term.  Do you want a pop? Yes or no.  Ah, I digress.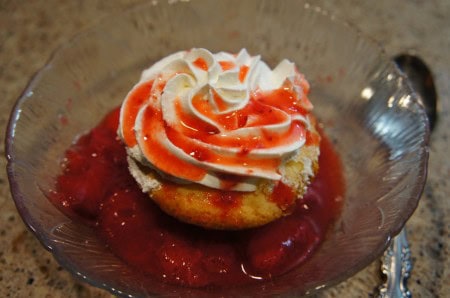 After pizza, strawberry shortcake and a few rounds of the game Catch Phrase, I thought the group might be ready for a little culinary experiment.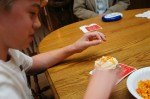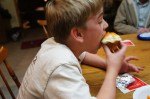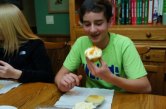 It was lots of fun letting each one add their own desired amount of Doritos to the frosted cupcakes.  Clay went first and after one timid bite he said, "hey, that's good – I want to add more Doritos!"  Nathan got right with the plan adding Doritos to his buttercream laden cupcake!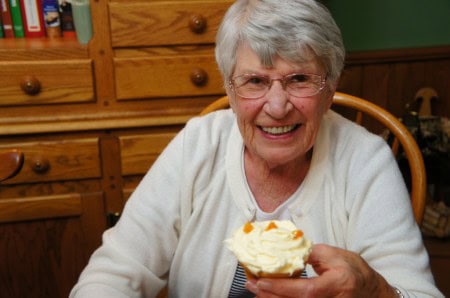 The least adventurous was our sous-chef dish-washing mom who added exactly THREE small chips of Doritos to her cupcake!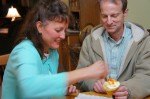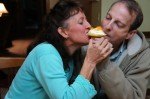 Gaye and David shared bites as if this was their Valentine's treat! It was hard not to keep from laughing while chomping down as the lemon-buttercream-nacho cheese flavors hit your mouth all at once!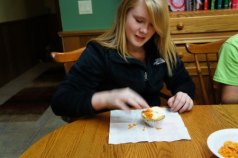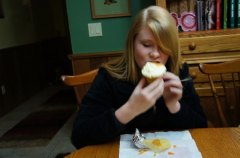 Granddaughter Tayler, who is a notoriously picky eater, says "they are good." She is not picky when it comes to sweets and was happy to devour the cupcake, Doritos and all.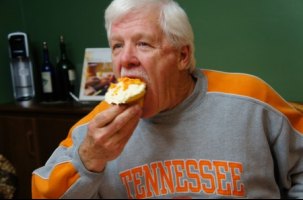 The Chief says "good to try but I am not addicted to them".  He added, "I hope you make the cupcakes again, sans the Doritos."
There you have it – Mt. Dew Doritos Cupcakes.  Share some fun with a friend today!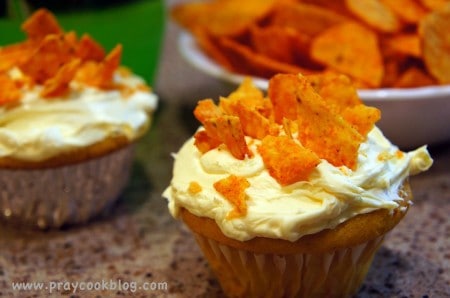 Happy Eating!
~ Catherine


Mt. Dew and Doritos Cupcake

A sweet and salty combination that is as fun to make as it is to eat!

Ingredients

Cupcake
1 lemon cake mix
1 small box sugar-free instant lemon pudding
3 eggs
1¼ cups mountain dew
⅓ cup oil
Frosting
4 cups confectioner's sugar
2 sticks of unsalted butter (room temperature)
⅛ to ¼ cup mountain dew
Instructions
Preheat oven to 350 degrees F. Prepare muffin tins with 18 cupcake liners.
To make cupcakes, prepare cake mix by adding pudding, eggs, oil, and mountain dew. Beat well for 3 minutes with electric mixer.
Divide cake mix evenly into the 18 prepared cupcake liners. Bake for 17 to 20 minutes (or until toothpick inserted comes out clean.)
Cool cupcakes completely before frosting.
To make frosting, beat butter well until smooth. Slowly add confectioner's sugar, 1 cup at a time. Slowly add in mountain dew to desired consistency. Frost cooled cupcakes.
Crushed Doritos and sprinkle cupcakes.
Have fun!