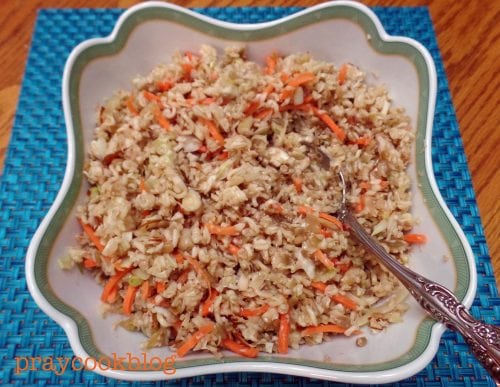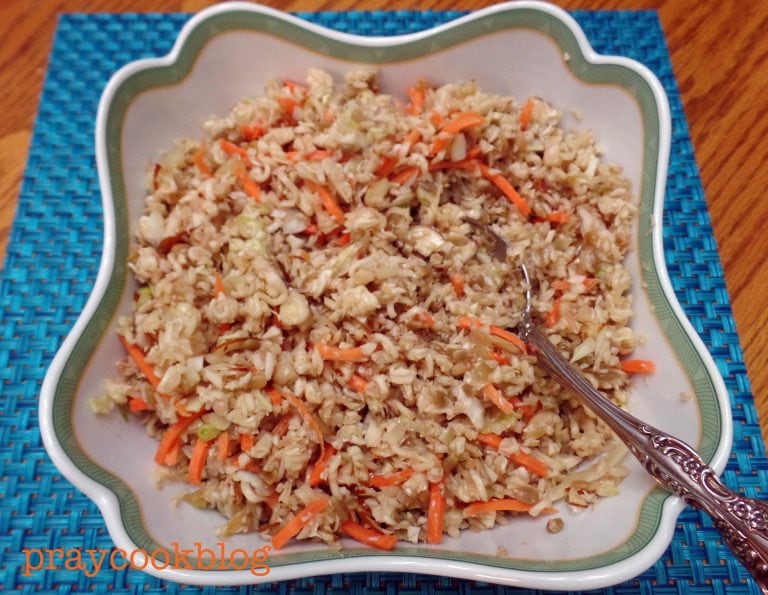 About 1 ½ years ago I started this blog using blogger.com software.  I had trouble trying to create the look and fluidity that I wanted within the website.  After a couple of attempts, I put it on the back burner.  Now, after researching and finding WordPress.com software I am once again embarking on this adventure!  I am so excited about blogging and sharing a daily scripture, a favorite recipe, and of course, a few ramblings.
Please join me as often as you can, write comments whenever you are so inclined, and add your email address so you will be notified whenever a new recipe or blog post is published!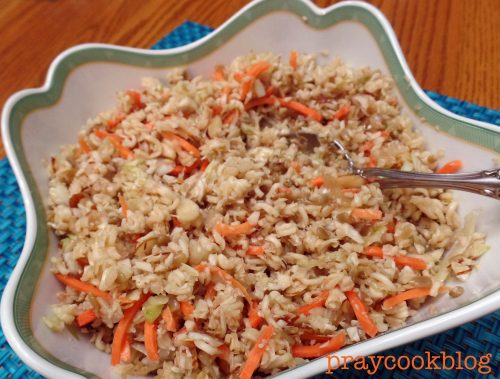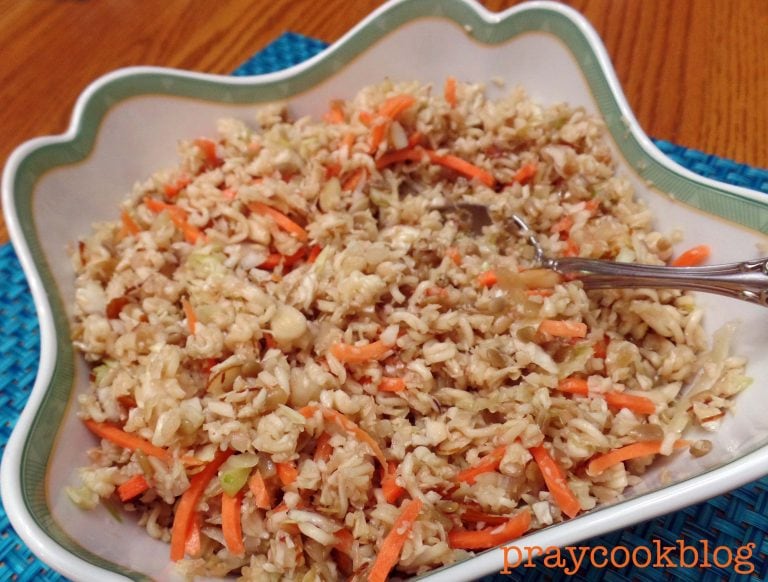 Since it is the beginning of the summer food season I thought I would start with a recipe we just love!  It is a delightful side dish, or you can throw in some cooked chicken and it becomes "dinner!"
Enjoy!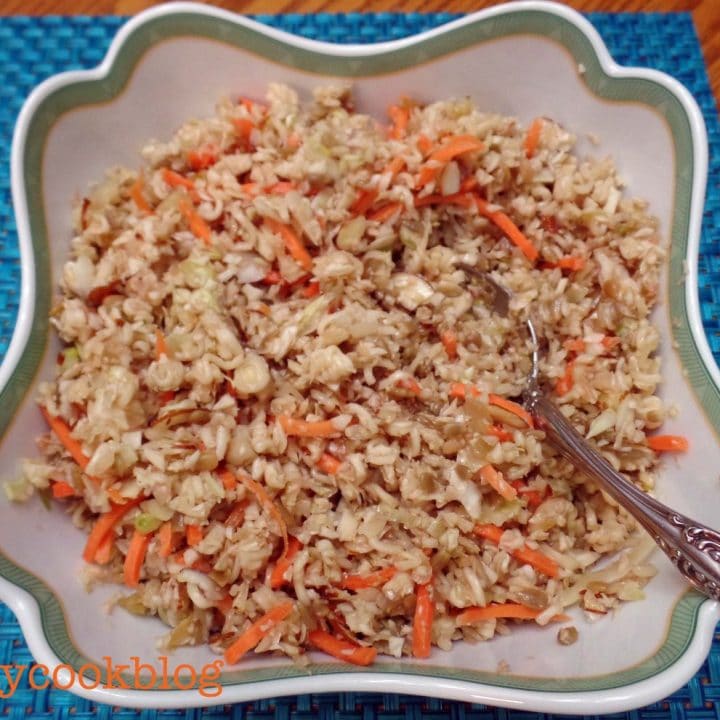 Asian Slaw
Yield: 12

Prep Time: 10 minutes

Cook Time: 2 hours

Total Time: 2 hours 10 minutes

Asian slaw is a family favorite, a requested recipe from any potluck and a personal favorite of mine. Add some cooked shredded chicken and call it "dinner!"
Ingredients
1 package broccoli cole slaw or regular cole slaw or one head of cabbage chopped
2 packages oriental flavor Ramen noodles, broken up
1 cup chopped green onions
1 cup carrot straws
2/3 cup sunflower seeds, toasted
½ cup slivered almonds, toasted
2 oriental flavor Ramen noodle seasoning packets
½ cup sugar
1/3 cup rice vinegar
2 tablespoons soy sauce
¼ cup sesame oil
½ cup vegetable oil
Instructions
In a large bowl, combine slaw and next 4 ingredients, stirring well. Can cover and refrigerate overnight at this point. Or continue making if you are serving the same day.

In a small bowl, combine seasoning packets, sugar, vinegar and soy sauce. Whisk until sugar dissolves. While whisking, gradually add the oils until well combined.

Two hours before serving mix slaw and seasoning. Cover and refrigerate at least 2 hours.

Serve and enjoy!
Notes
My favorite variations:

Add 2 cups cooked, shredded chicken or

Substitute 8 cups spinach for the cole slaw



Romans 8:38-39
"For I am convinced that neither death nor life, neither angels nor demons, neither the present not the future, nor anything else in all creation, will be able to separate us from the love of God that is in Christ Jesus our Lord."