PSSSSST…Please don't tell my sous-chef dish-washing mom, but the Chief gardener just brought in MORE tomatoes. Yikes! I'm pretty sure I told her last week that we are done with tomatoes for this year ….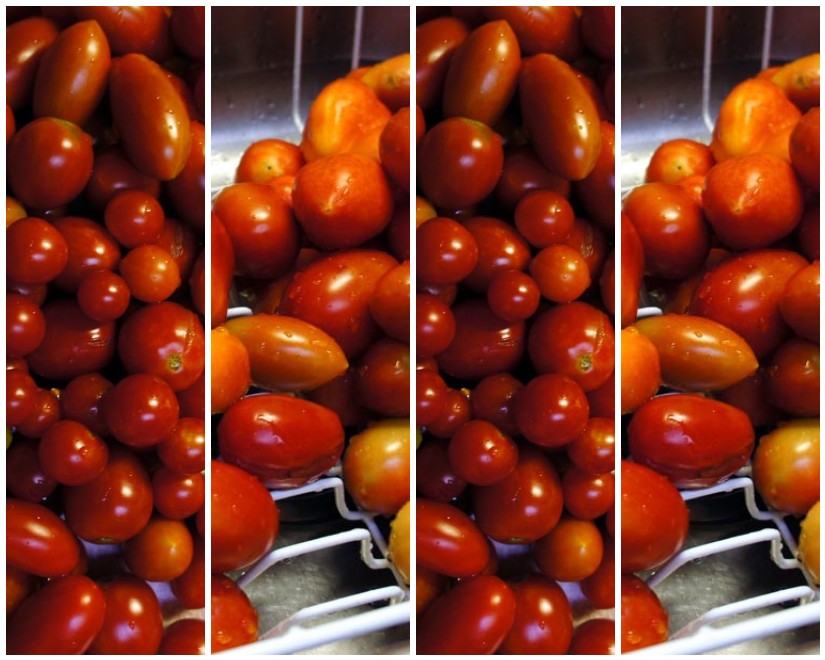 Lucky for us we have fallen in love with tomato galette.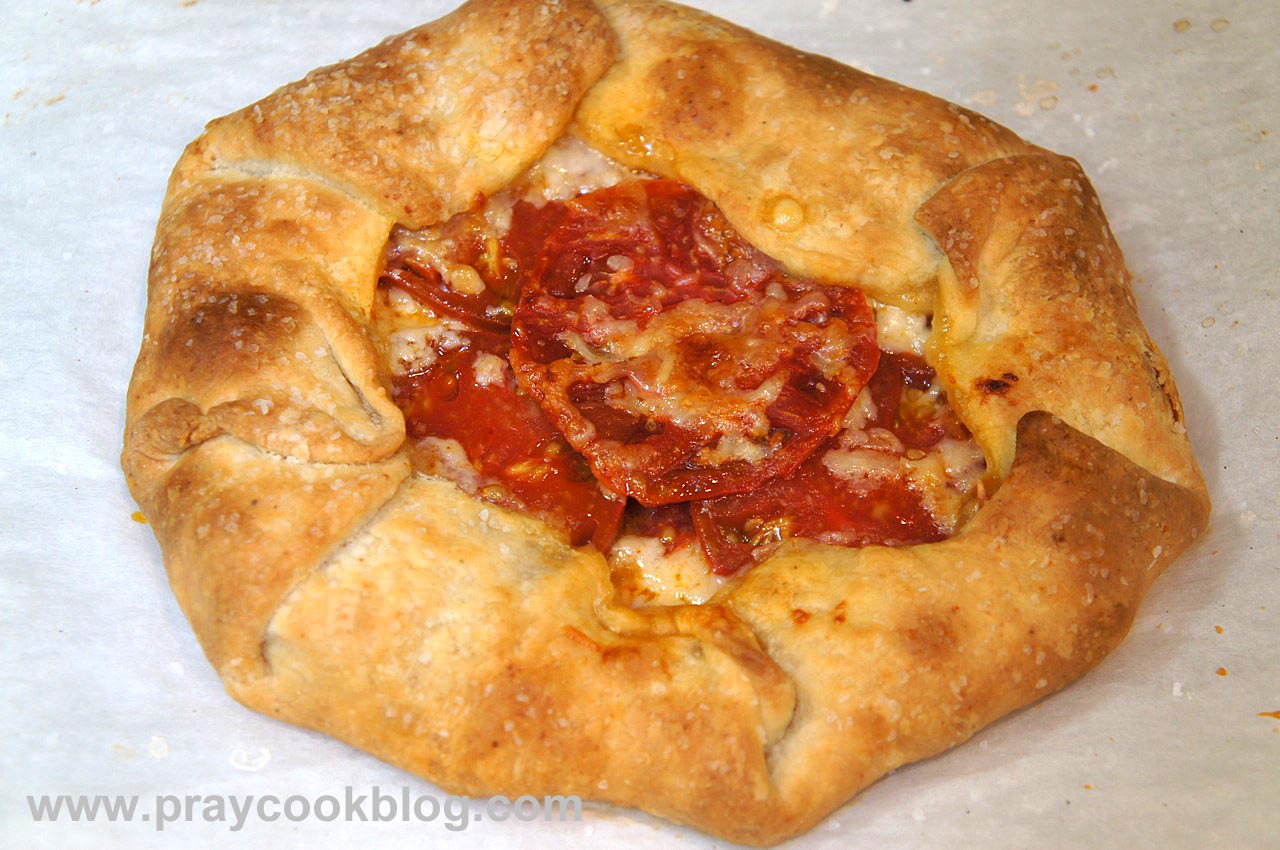 Galette is a term used in the French cuisine to designate various types of flat, round or free form crusty cakes.  In American cuisine we think of a "cake" as sweet, but with the galette it can be sweet, such as my Triple Berry Galette, or savory such as this Italian pepperoni and tomato galette.  In this case it is more like a pizza pie.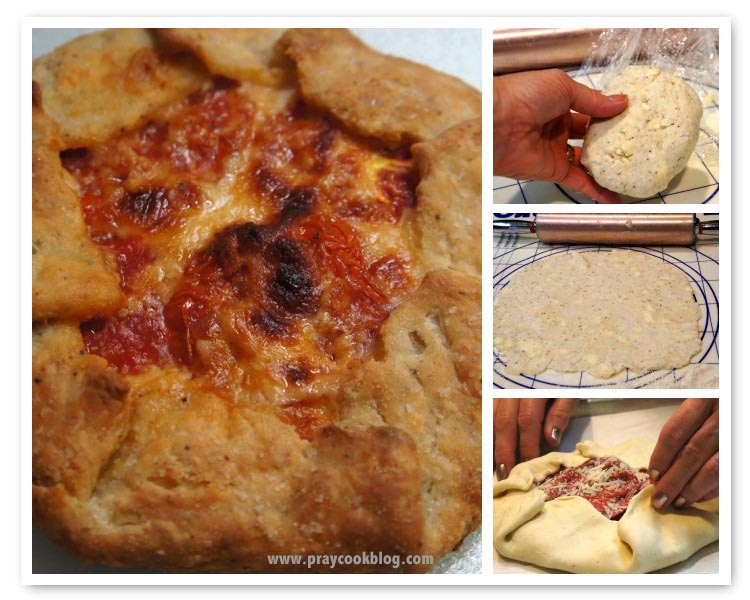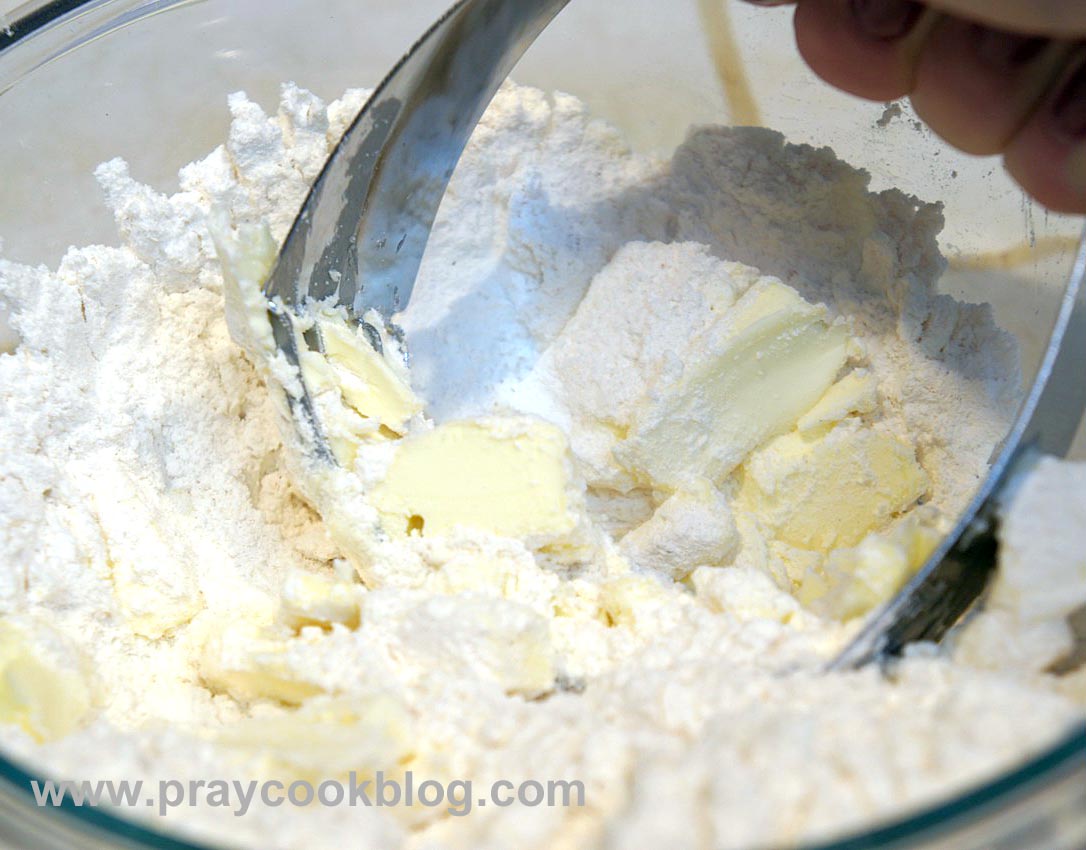 The lovely dough starts out with yogurt or sour cream mixed in ice water.  Flour, cornmeal, Italian seasonings, and a pinch of sugar is mixed together.  The dry mixture is blended with butter to make the incredibly flaky rustic tart dough. The wet and dry are mixed together and placed in the refrigerator for 2 hours to 24 hours. Italian seasonings can be added to the dry mixture for added flavor.

You will see little pieces of butter within the dough.  This is okay. When little pea-size pieces of butter are not totally mixed into the dough, it will produce a very flaky layered galette when baked.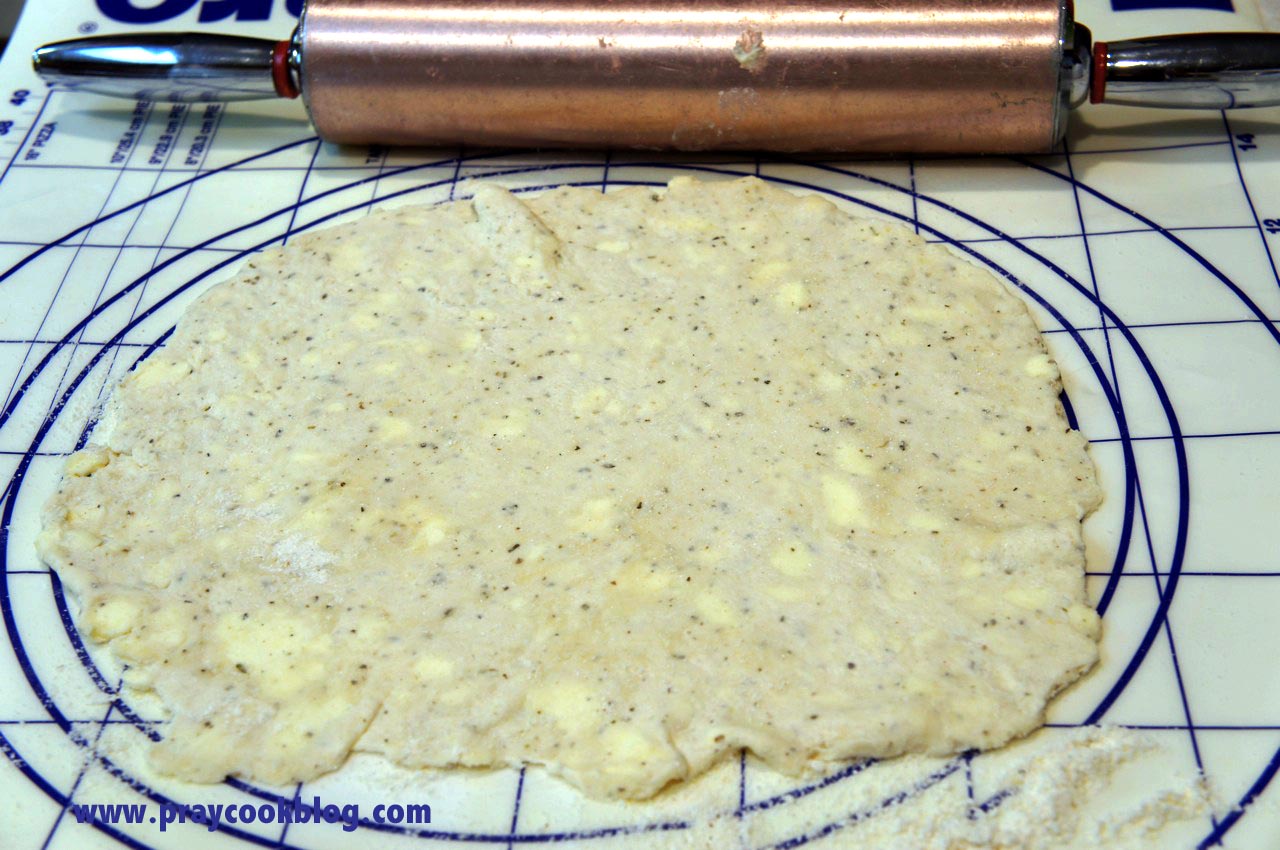 The dough is easy to roll.  When making this Italian galette, I sprinkled a generous amount of cornmeal under the dough as I rolled it. This keeps it from sticking making it much easier to move to the prepared baking pan.  The dough is rolled into about an 11″ circle. Not to worry if it isn't exactly a "circle". This is a rustic free form pie and can take on any shape you want.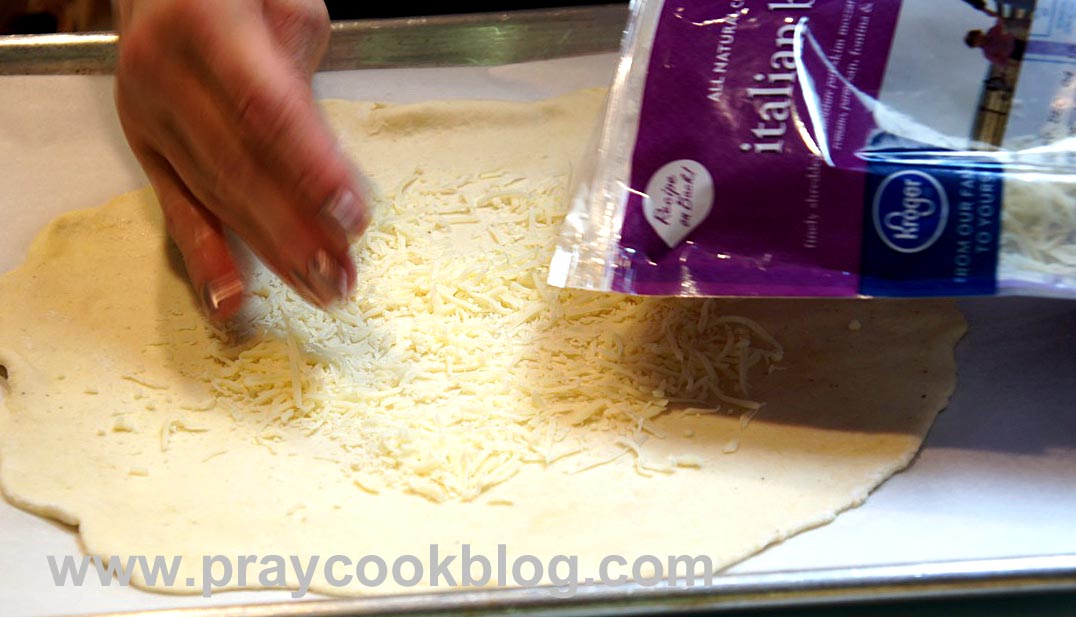 I lay the dough on a parchment lined baking sheet.  Italian blend cheese is sprinkled on the dough, leaving a 2″ border free of cheese.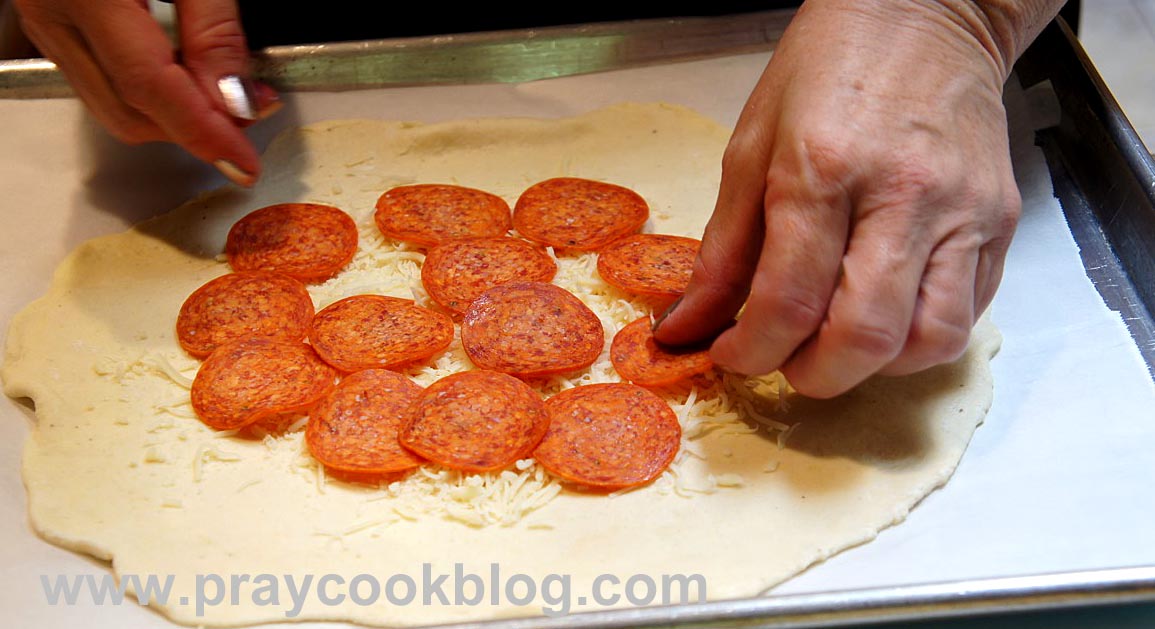 Pepperoni slices are added.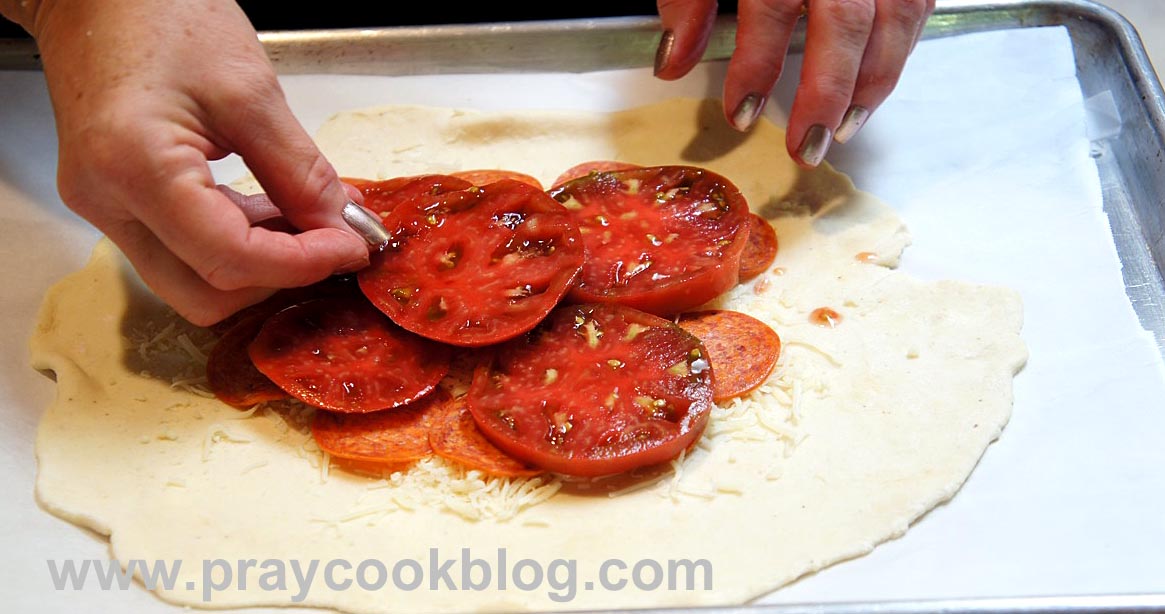 The pepperoni is topped with sliced tomatoes.  I used these purple heirlooms, but Roma's would be great too!  A little more cheese and some Parmesan cheese can be sprinkled across the tomatoes.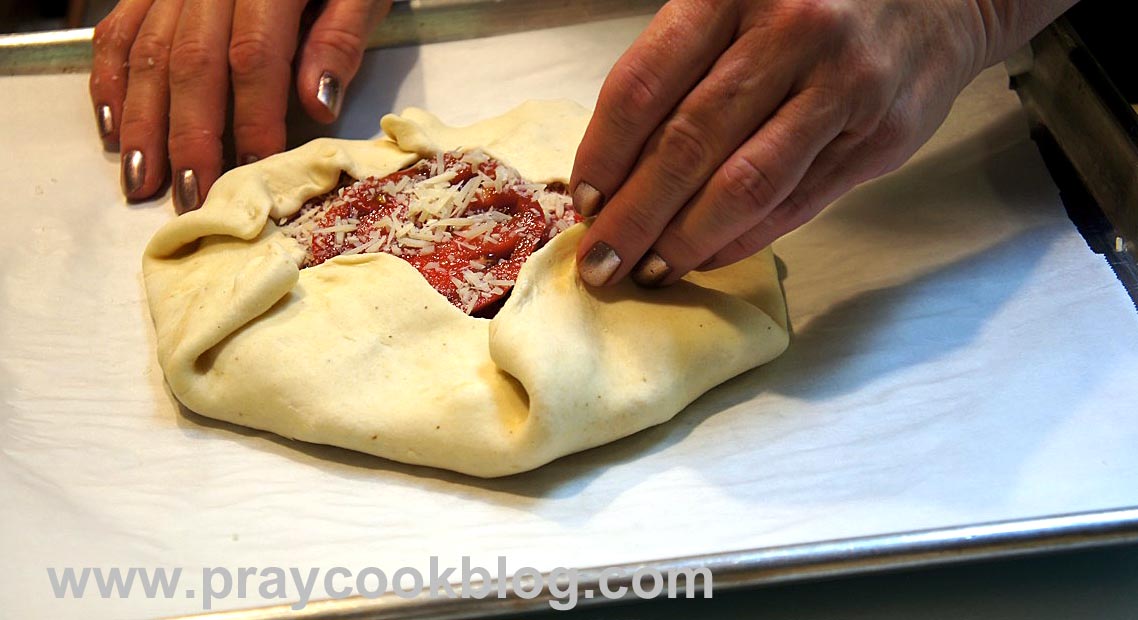 The 2″ border is then folded around the pie. The dough will pleat naturally as it is folded in towards the middle.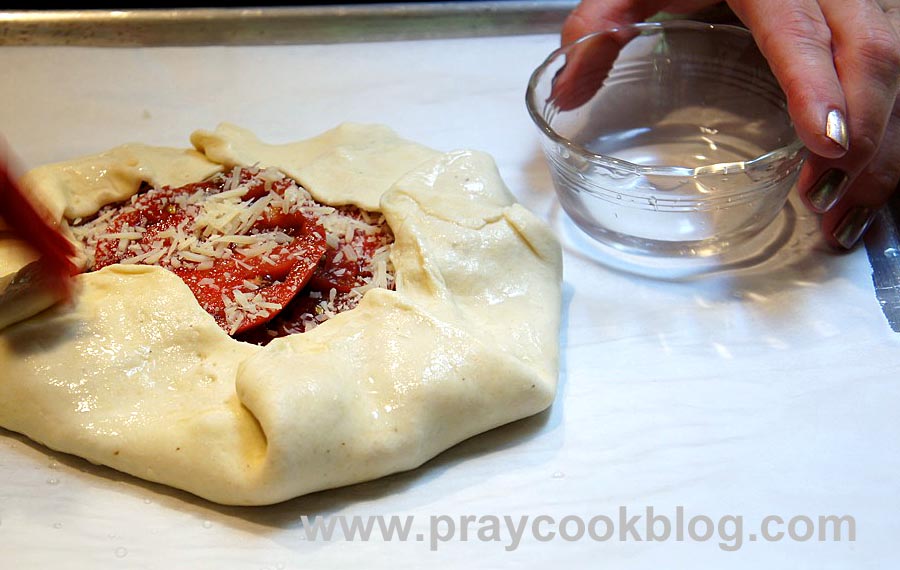 Brush water across the pastry dough and then sprinkle with a bit of kosher salt.  Into the oven it goes for about 35 minutes.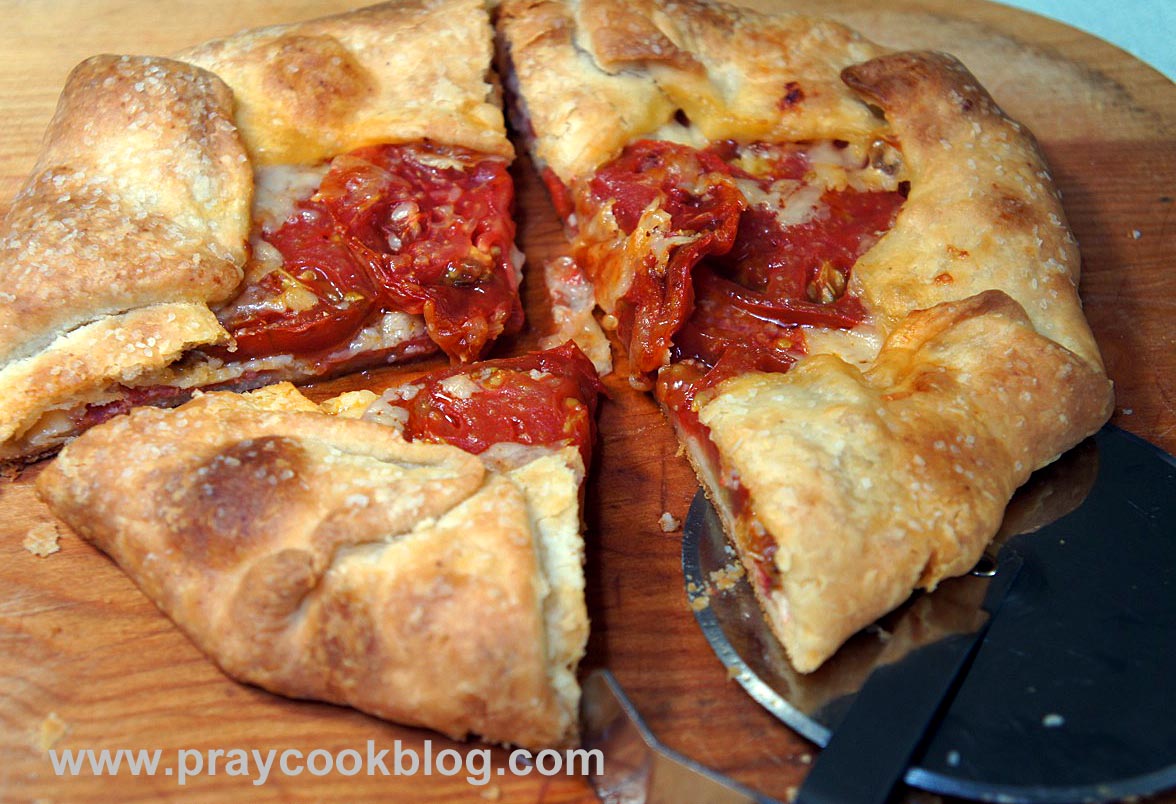 Once the dough comes from the refrigerator this only takes a few minutes to put together.  It can be served hot out of the oven or at room temperature.   The cornmeal helps give this a crispy crust that is so delicate and yet sturdy enough to hold the cheese, pepperoni, and tomatoes.  Unbelievably good!
View recipe details and PRINT from my Tasty Kitchen Recipe box.
~Blessings,Catherine