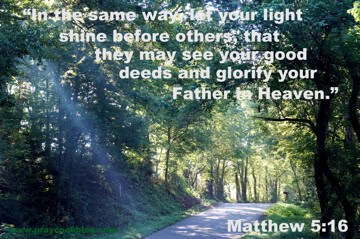 Hello! I haven't written a blog post since July 22. I've looked over a dozen recipes and pictures I have taken in the last 8 weeks. But nothing seems just right. That is probably because it is soul food that has kept me alive of late.
I was sharing with a girlfriend today that I am not really sure how to begin after such a long spell. Then she told me about a devotional she read last night. She basically said that walking through the desert with Christ is so much better than sailing through the day without Him. Yes, I thought, that is the life I've been walking through.
I've been reminded that my very worse day with Christ is better than my best day without Him.
Pray, cook, blog. A simple day. A little time in prayer, a little time cooking, and some time spent blogging. However, when life comes at you fast the simple can get totally upended. When that happens a typical day may be more like PRAY! Pray! Pray! Eat something. Pray some more!
On June 27th my 83 year-old sous-chef dish-washing mom received a call from her doctor, the very surgeon who, just 2 days earlier, performed a breast biopsy on her. He said, "Ms. Alice, the tumor I took out is cancer."
I was on the extension phone listening in because we had waited for that call to come. Waiting to hear "the tumor is benign and you are good to go." Instead, we heard that there was to be another surgery within the next few weeks. Then there was to be tests, more tests, pathology reports and more reports.  And, after a period of healing, a round of radiation was possible.
Honestly, in the year 2014 all of us know someone who has or who had cancer. Most of us know a neighbor, a friend, or someone at church who is fighting the fight against cancer.
But I must tell you, when it is your loved one, when the call comes to your house, when the words from the doctor impact your life, the meaning of cancer changes.
It gets personal. It gets personal real fast.
When I heard her diagnosis I immediately felt the only power I possibly had was through prayer. It was at that very moment that I realized with a thankful heart that I didn't have to introduce myself to God. I didn't have to remind Him who I am, where I came from, and how He knows me. My mother needed God's healing touch and I needed strength and help to know how to support my mom.
We both needed the strength and peace that can only come from the One who created us, loves us, and wants the very best for us. I am grateful that from that day on and everyday since I have simply called His name, poured out my prayers for my mom, and I have known without a shadow of a doubt He heard me.
Just like any personal relationship, it does not happen in the blink of an eye. A personal relationship takes time. It is formed through conversation, back and forth listening to each other, spending time together, and sometimes through tears and laughter. A relationship with God is no different. It takes time. It can take years to perfect. Hours upon hours spent together.
At the moment life gets really tough, it is personal relationships that get us through. We have received a mountain of help from friends, neighbors, doctors, nurses, technicians and family members these last 2 months. But the greatest help has come in the form of unexplainable peace from God, emotional and spiritual comfort even when the body was uncomfortable, and through the everlasting promises of our God.
Whatever you are walking through today I want to encourage you. I want you to know that walking through the desert with Christ is so much better than sailing through any day without Him. I want you to know you only have to say his name, "Abba, Father, God, Lord Jesus," whatever you say – He hears you.
My sous-chef dish-washing mom is doing well. Without any complaint she endured two surgeries, umpteen tests and doctors appointments followed by 16 days of radiation treatment. We are starting September anew and we are both spending more time in prayer, thanking Him who gave us His strength when we didn't think we could find any.
May you also have that peace and strength today. I want to close this blog post with a few scriptures – words from our Lord.  The very scriptures that have helped carry us through this walk in the desert. There are so many I can choose from. Here are a few.
Blessings, Catherine
Philippians 4:13
I can do everything through him who gives me strength.
Isaiah 40:29
He gives strength to the weary and increases the power of the weak.
Psalm 119:28
My soul is weary with sorrow; strengthen me according to your word.
Ephesians 6:10
Finally, be strong in the Lord and in his mighty power.
Isaiah 40:31
but those who hope in the LORD will renew their strength. They will soar on wings like eagles; they will run and not grow weary, they will walk and not be faint.
Mark 12:30
Love the Lord your God with all your heart and with all your soul and with all your mind and with all your strength.
2 Corinthians 12:9-10
But he said to me, "My grace is sufficient for you, for my power is made perfect in weakness." Therefore I will boast all the more gladly about my weaknesses, so that Christ's power may rest on me.  That is why, for Christ's sake, I delight in weaknesses, in insults, in hardships, in persecutions, in difficulties. For when I am weak, then I am strong.
Psalm 46:1
God is our refuge and strength, an ever-present help in trouble.