If you're looking for a quick snack to enjoy on a quiet afternoon, then we have an easy recipe that you can try! They are long, crispy on the outside and have that delicate custardy inside that would make you want to bite on! If you don't have a clue yet, what I'm talking about are Homemade Spanish Churros!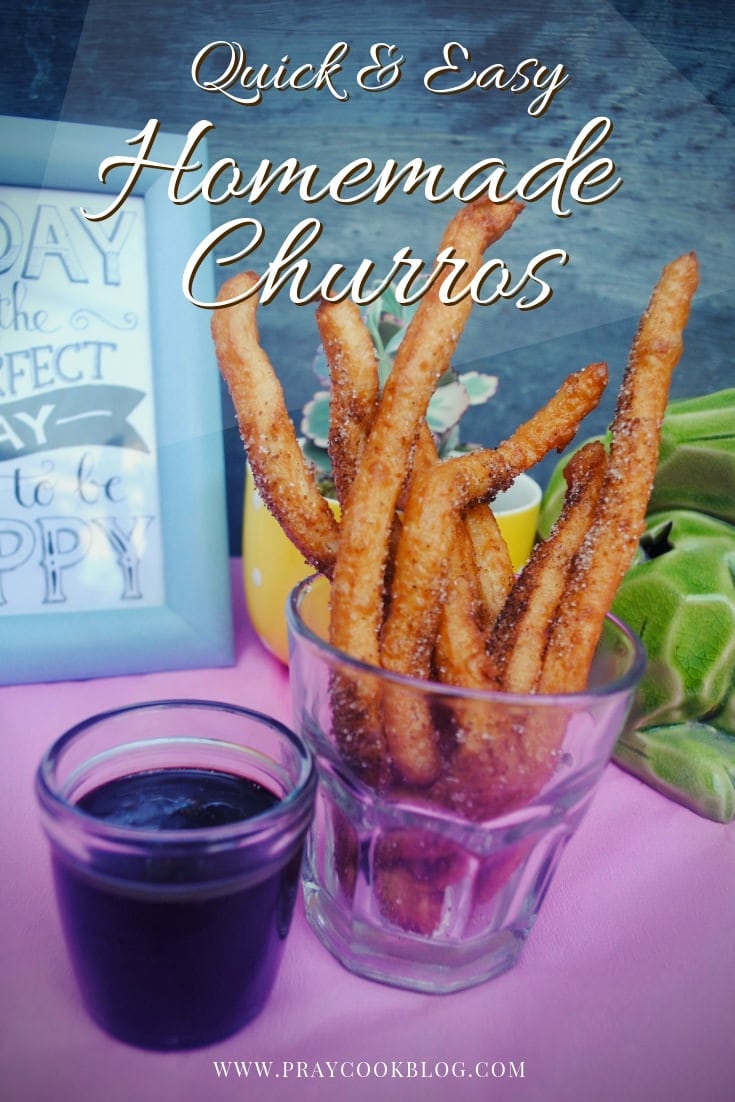 Have you ever tasted one? That crispy exterior that will surprise you with its hot interior coated with sugar cinnamon?
Don't worry, because this delicious snack is very easy to do at the comfort of your own home! All you'll need are butter, flour, milk, water, eggs and a bit of sugar to taste. Before we begin, here's a bit of trivia about our recipe for this week.
What are churros?
Churros are a traditional Spanish dessert that are made of choux pastry. They are considered a street food and a staple snack during fiestas and special gatherings. Churros became popular in Mexico when Mexico was colonized by Spain many years ago.
If you're not familiar with choux pastry, it's a light pastry dough made with flour, eggs, milk, and butter. They're also popular in French pastries like profiteroles and eclairs which are baked products while churros is a fried dessert more similar to doughnuts.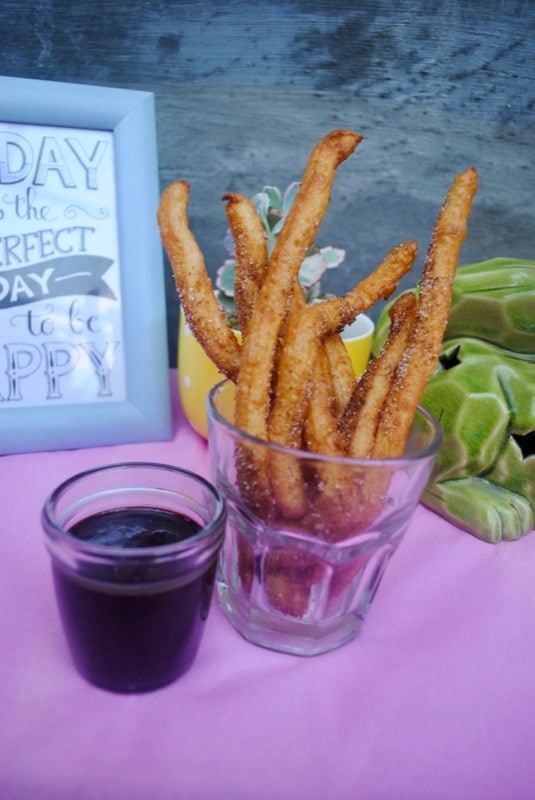 Churros are usually coated with cinnamon and sugar are is paired with a dark chocolate sauce. To make your own chocolate sauce, you can just mix equal part of cream and dark chocolate, warm up in the microwave and mix until smooth. Add a pinch of salt to balance that sweetness. For a twist, you can also add a tablespoon of rum or vanilla extract and a pinch of cayenne for that spicy kick.
Gather these ingredients for homemade churros
Churros: 1/2 cup milk, 1/2 cup water, 1/2 cup butter, 2 tablespoons white sugar, 1 tsp rum or vanilla extract, 1 cup flour, 2 eggs
Churros Coating: 1/2 cup white sugar, 1/4 cup brown sugar, 1 tablespoon cinnamon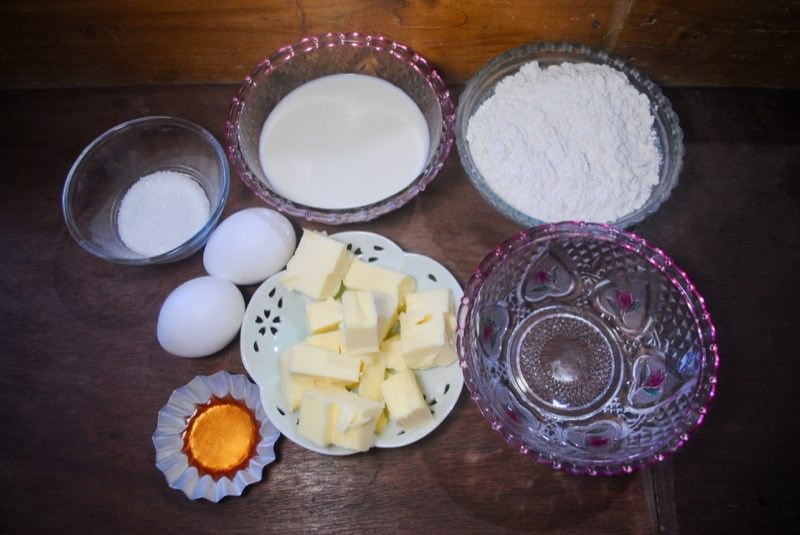 How to make homemade churros
Prepare a small pot and add 1/2 cup milk, 1/2 cup water, 1/2 cup diced butter, 2 tablespoon sugar and 1 tsp rum or vanilla extract. Set over medium heat or in this case we used and induction cooker. Allow the butter to melt completely.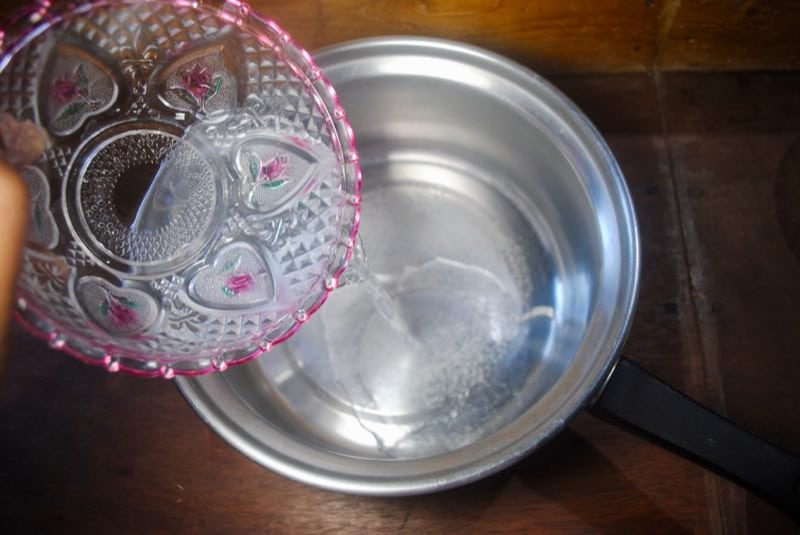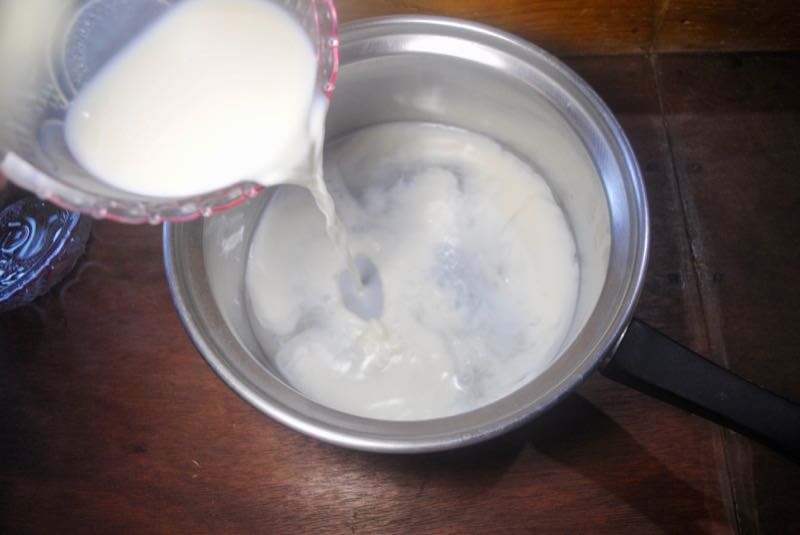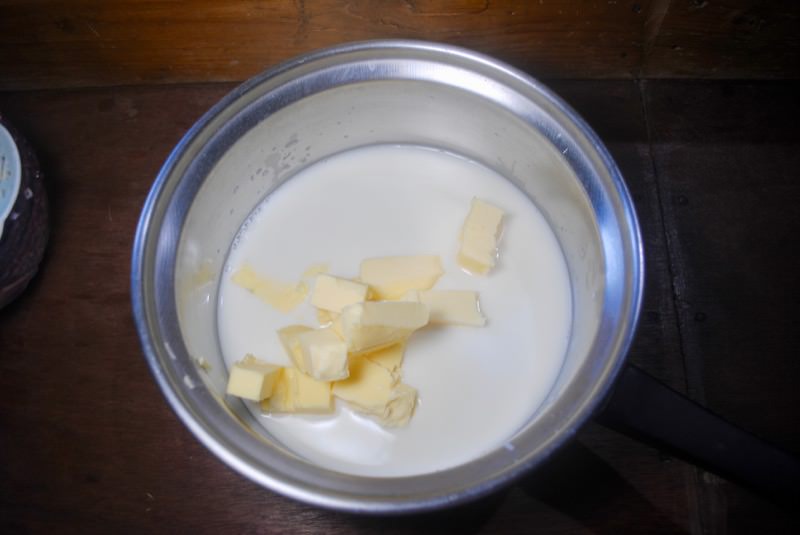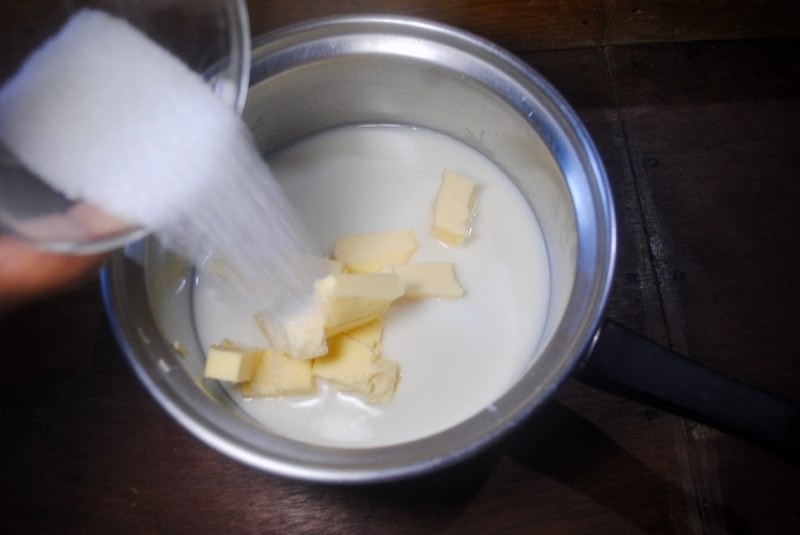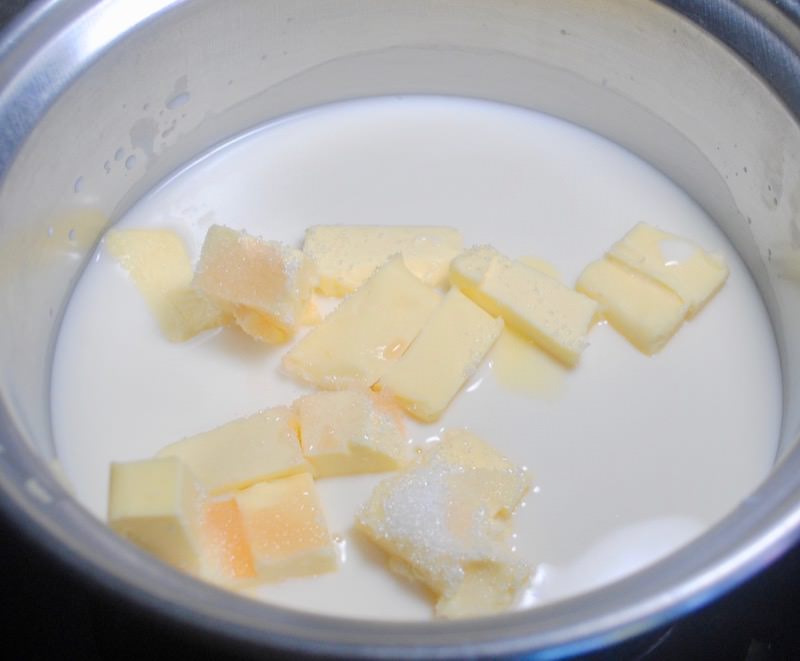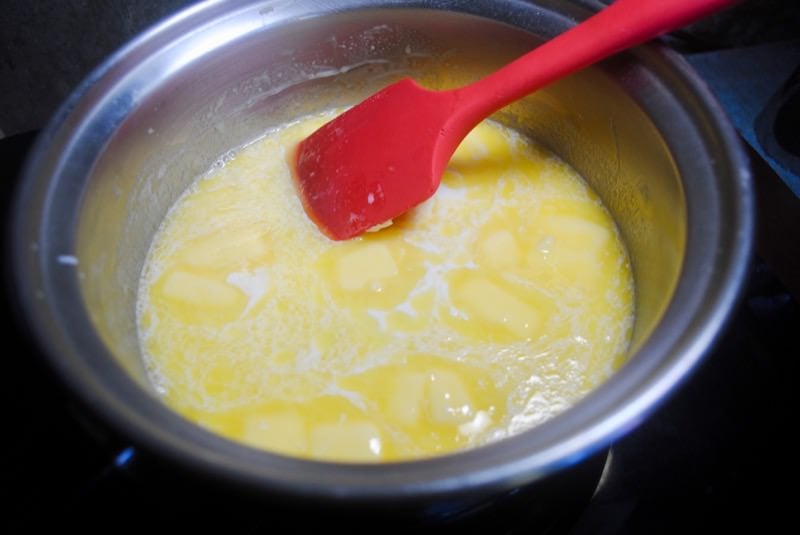 Add 1 cup of flour to the mixture and mix vigorously until you reach a smooth and soft churro dough or choux pastry.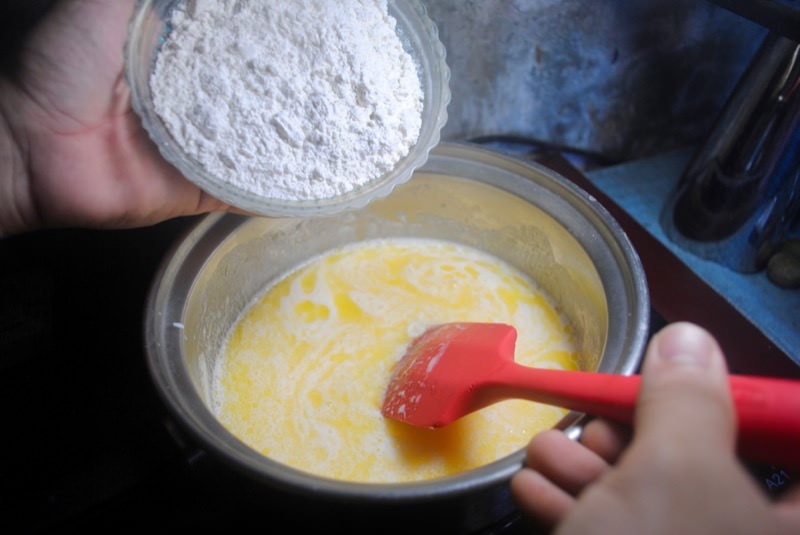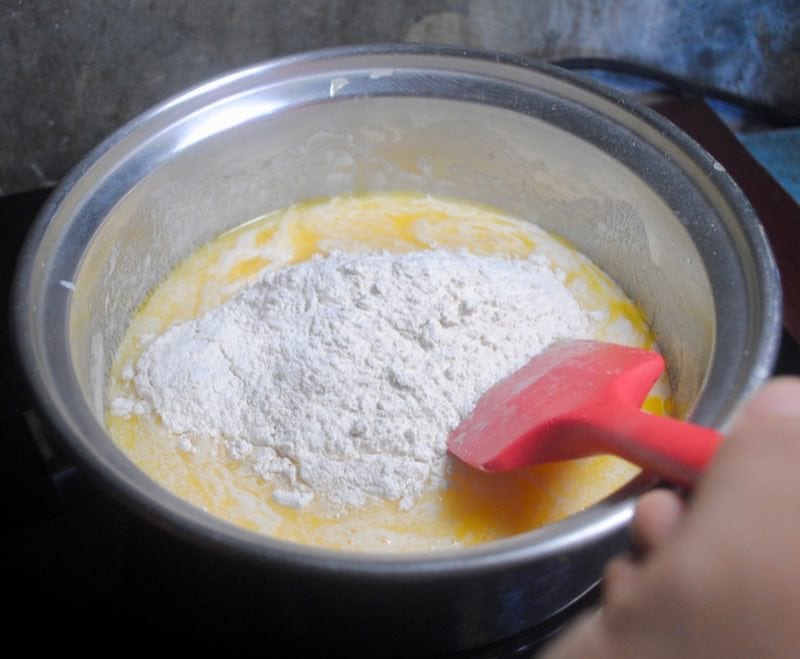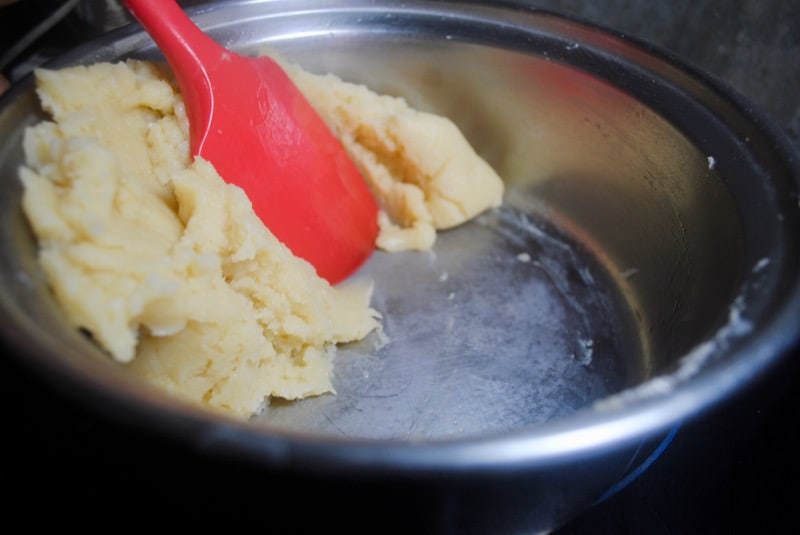 Set it aside to cool a bit before adding the eggs to avoid cooking them. While waiting for the dough to cool down, mix 1/2 cup white sugar, 1/4 cup brown sugar and 1 tablespoon cinnamon powder in a bowl. This will be our coating mix for that traditional churros flavor.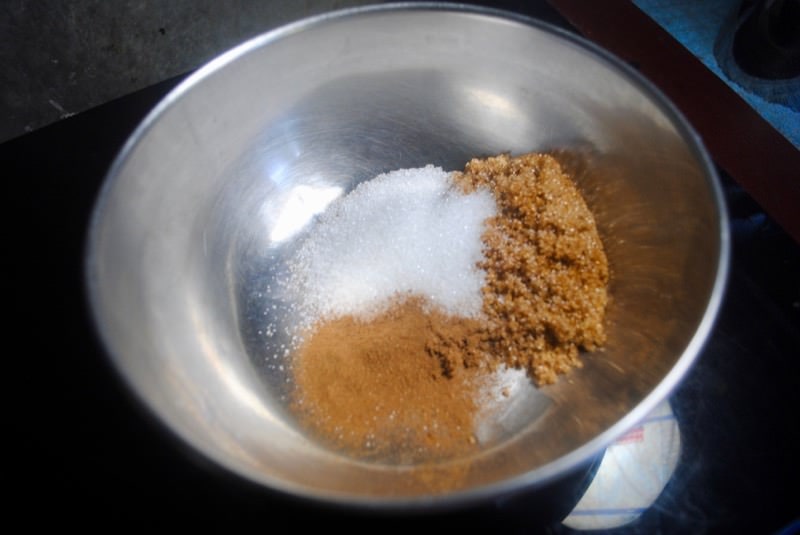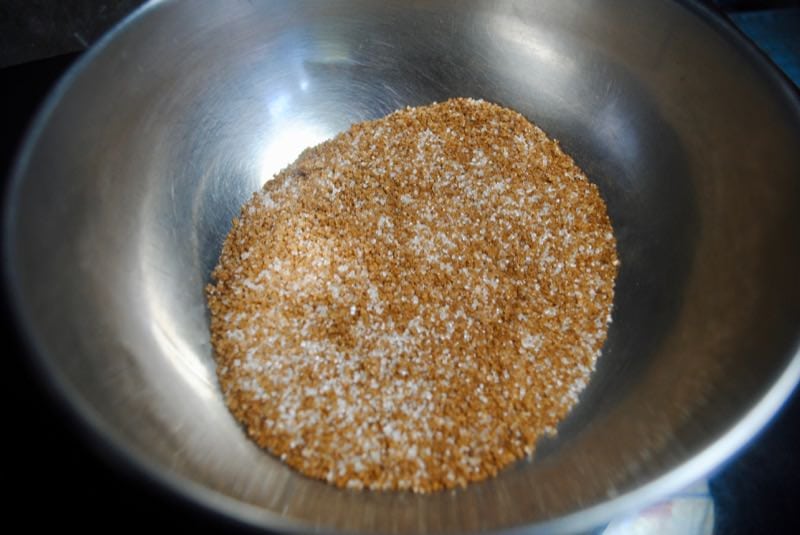 Grab your choux pastry, crack one egg and stir or mix fast. It will look at bit lumpy at first but just continue mixing and it will form a smooth heavy batter consistency. Add another egg and continue until smooth.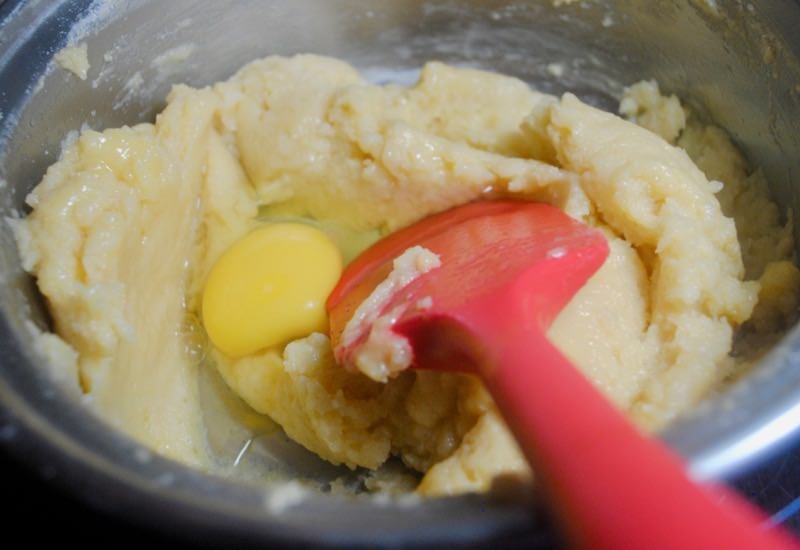 Once the choux pastry is done, you can now transfer it all to a piping bag with a big star tip to get that churros edges. You can also use a big round tip if you like it simple and round.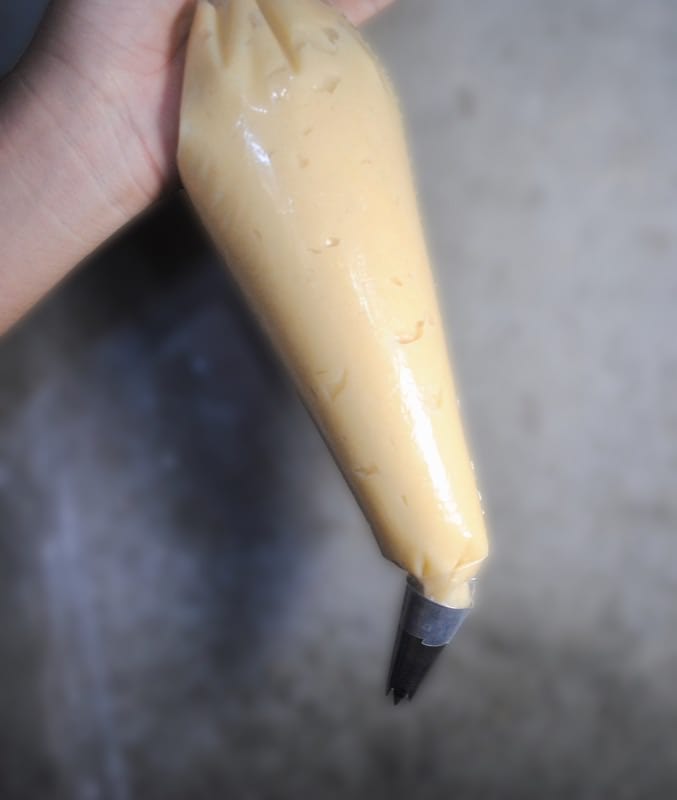 Preheat a pan with enough old for deep frying. If you have an electric deep fryer, adjust the thermostat to 160c or 320f. Pipe the choux pastry while dragging the tip to create long logs. Fry for about 2 minutes and flip to cook the other side. Once you're happy with the color, transfer to a sieve to drain the excess oil.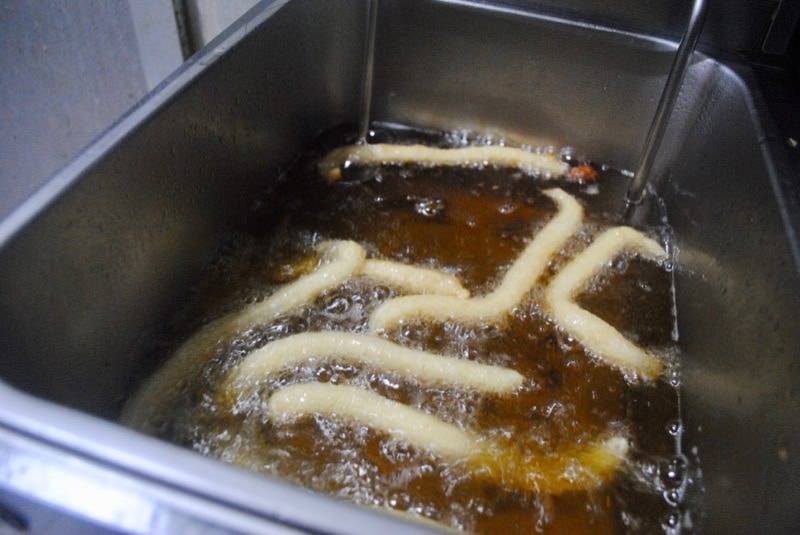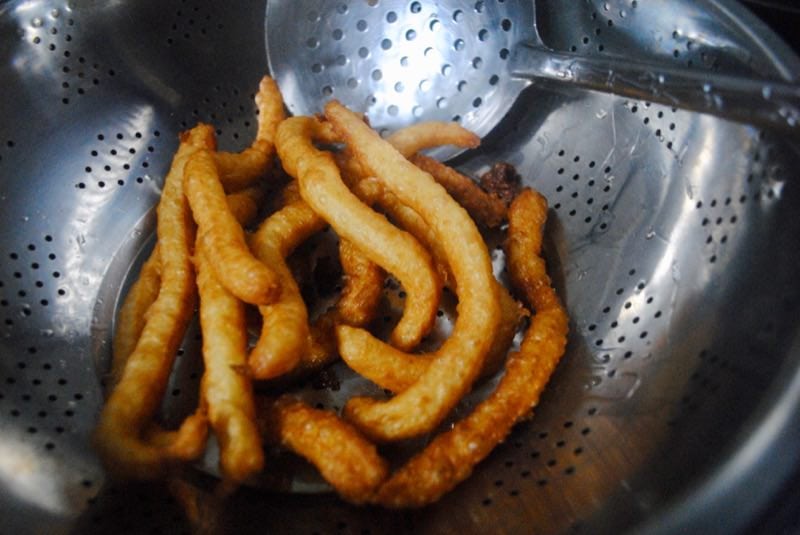 While still hot, toss the churros on the cinnamon sugar and serve hot with the chocolate syrup.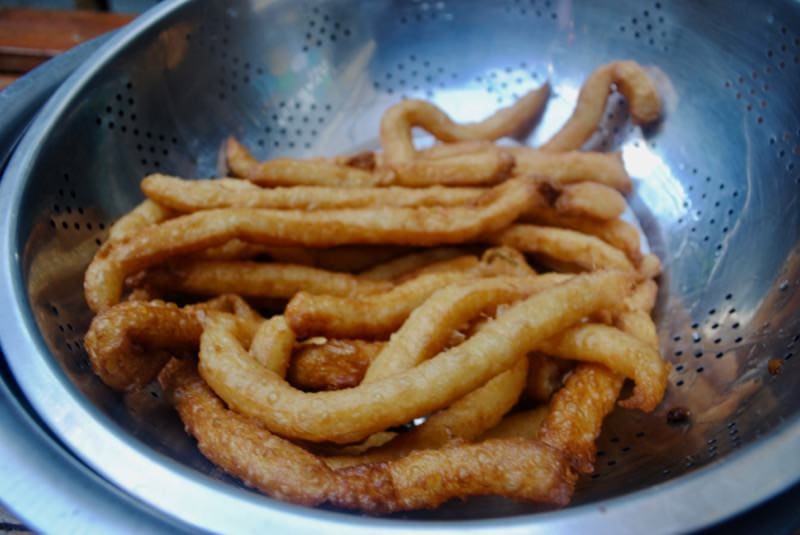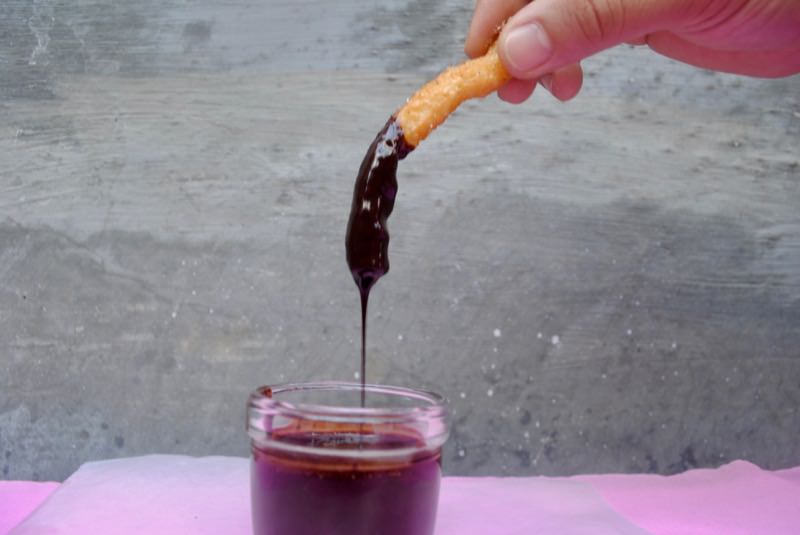 Easy Homemade Churros Variations
If you're not a fan of the cinnamon sugar, you can just dust the churros with powdered sugar
Make a white chocolate sauce by using white chocolate instead of the dark chocolate
Caramel fan? Heat up some ready-made caramel sauce as the dip
Want a round churros? Cut a 3×3 parchment paper and pipe round churros. Chill in the freezer for 10 to 15 minutes and deep fry. Top with a scoop of vanilla ice cream and drizzle with your favorite syrup.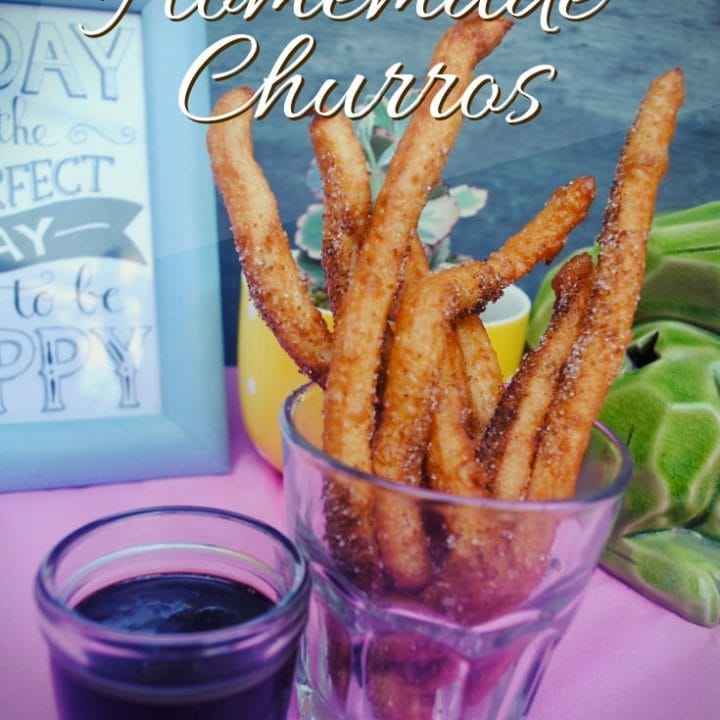 Homemade Churros
Did you know that making homemade churros is easier than you think? Take your desserts and snacks to the next level by preparing these for a guest.
Ingredients
1/2 cup milk
1/2 cup water
1/2 cup butter
2 tablespoon white sugar
1 tsp rum or vanilla extract
1 cup flour
2 eggs
1/2 cup white sugar
1/4 cup brown sugar
1 tablespoon cinnamon
Chocolate syrup
Instructions
Combine the first five ingredients in a small pot and heat until the butter is melted.
Add the flour and stir quickly to form a ball. Set aside to cool.
Combine the cinnamon and sugars for coating.
Once the dough is cool enough, add egg one at a time and mix vigorously until smooth.
Transfer to a piping bag with a star tip and deep fry until golden brown
Drain the excess oil and toss in the cinnamon sugar.
Serve with syrup of your choice.
Nutrition Information:
Yield: 12 Serving Size: 2
Amount Per Serving: Calories: 190Total Fat: 9gSaturated Fat: 5gTrans Fat: 0gUnsaturated Fat: 3gCholesterol: 52mgSodium: 82mgCarbohydrates: 25gFiber: 1gSugar: 16gProtein: 3g

Nutrition may vary depending on your exact ingredients.