Walking Through the Bible in One Year  —
Bringing the Story to Life
Monday (Genesis 1-3)  Tuesday (Genesis 4-7)  Wednesday (Genesis 8-11)  Thursday (Genesis 12-15)  Friday (Genesis 16-18)  Saturday (Genesis 19-21)  Sunday (Genesis 22-24)
Happy Monday!  I am excited to tell you that I am embarking on a wonderful journey to read the Bible from beginning to end over the next year.  The church I attend has done an outstanding job of setting up the scriptures to be read in about 15 minutes per day.  They have even put together an app for ipads, iphones, ipods, and adroids so that the schedule and the actual scriptures can be read anytime, anywhere!  I already have it installed on my ipad and start today.  And if that isn't enough, they have added a feature for those who want to listen instead of read.  At the beginning of each blog post I am providing a colorful link to Bible Gateway for each daily reading.  I invite you to join me in this life changing endeavor.  Additionally, you can find the full program and details at this link www.wochurch.org.
Sunday morning my husband woke me up early and said "you better get your camera, everything is frosted and the sun is coming up!"  I jumped out of bed, threw on a robe, grabbed my camera and headed outside, in 20 degree weather!  I wasn't disappointed or too cold as I watched the sun come up bathing the hilltop in golden light while all the world below was frosted in blue ice.  These pictures give a whole new meaning to Winter Blues.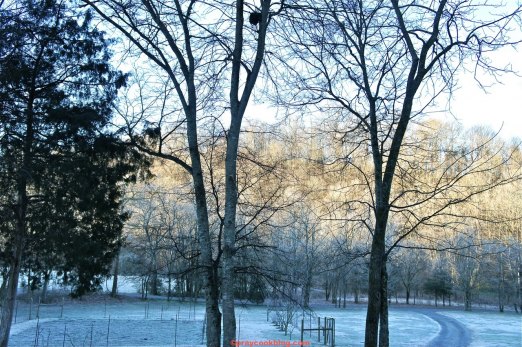 January in the hollow …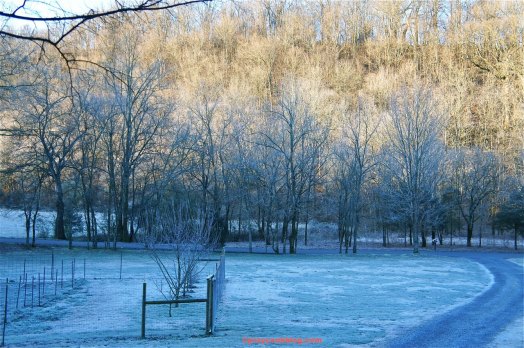 Now, how about some food for the body?  Namely, Roasted Red Pepper and Asiago Cheese Spread.  Remember last fall when I received an early Christmas present in the form of an awesome Cuisinart 5 in 1 griddle?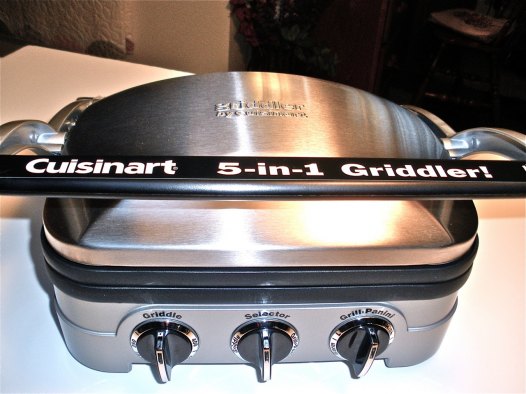 I continue to be hooked on making our lunches into warm, crunchy, delicious Panini sandwiches.   I love the flexibility of ingredients that can go into a Panini.  I found the apple that went into the Apple Bistro Panini a wonderful way to get our "apple a day"!  The apple cooks slightly and yet adds a little crispness within the sandwich.  I also like adding a tasty spread to change up the flavors when using our standy-by sometimes boring, sandwich meat – turkey.  You can imagine my excitement when I saw a Roasted Red Pepper and Asiago Cheese dip at the grocery store.  I scanned the list of ingredients and thought, "I can make this!"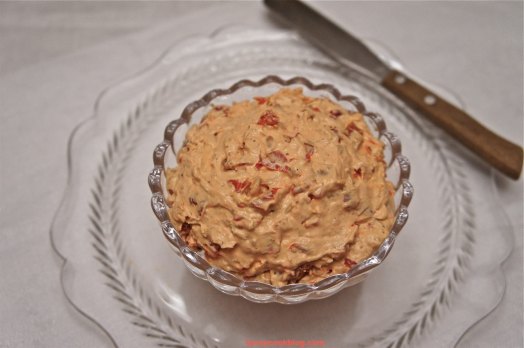 I used a short list of ingredients – cream cheese, asiago cheese, mayo, garlic, and roasted red peppers (from a bottle).  This savory blend of Asiago, cheese spread, roasted peppers and garlic is delicious on a toasted baguette or buttery crackers.  It can even be  warmed and served with tortilla chips.  Can you say "Super Bowl Snack?"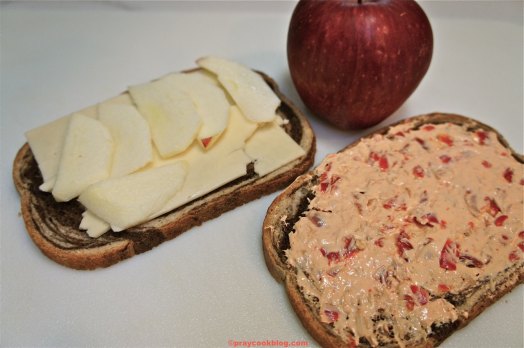 Oh my gosh did it make these sandwiches pop!  My two culinary consultants didn't do any consulting on this one, but they both were very surprised at first bite of the Panini.  I layered a little apple, thinly sliced Havarti cheese, some package smoked turkey with the crowning touch — Roasted Red Pepper and Asiago Spread!  Yum!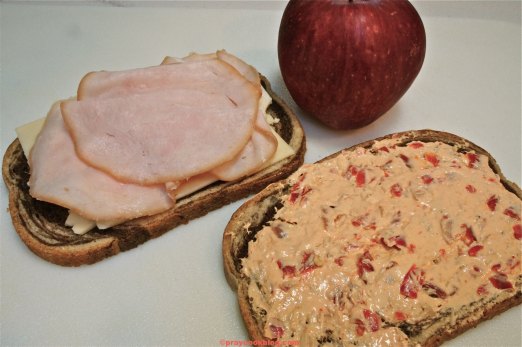 I mixed up a little cole slaw and lunch was complete!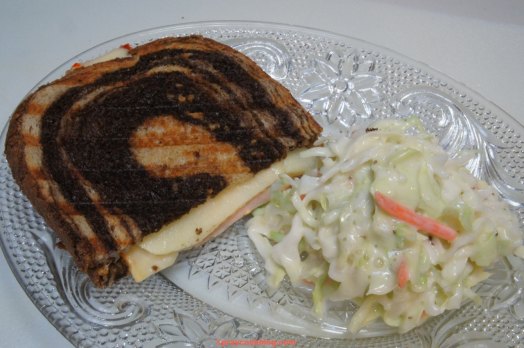 Oh yeah, and we did indulge in a slice of Fresh Strawberry Banana Pie before the meal was done 🙂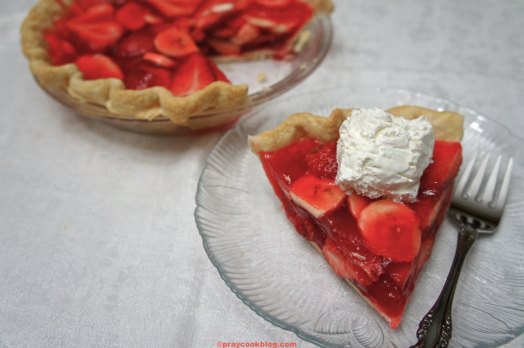 Many Blessings and Happy Cooking!


Roasted Red Pepper and Asiago Cheese Spread

Ingredients

1 package cream cheese, softened
½ cup Asiago Cheese, finely shredded
2 garlic cloves, finely chopped
1 cup Roasted red peppers, drained and chopped
½ cup Mayonnaise or Miracle Whip Salad Dressing

Instructions

In a food processor combine cream cheese, Asiago cheese, and garlic. Cover and process until mixture is well combined.
Add drained roasted red peppers and mayonnaise. Cover and process with on/off turns until the peppers are chopped and all ingredients are well mixed.
At this point the spread can be used on sandwiches or as a dip. If desired, you may transfer to an 8-inch dish or pie plate and either microwave on 70% power for 5 minutes or bake in a 350 degree F. oven for 20 minutes.