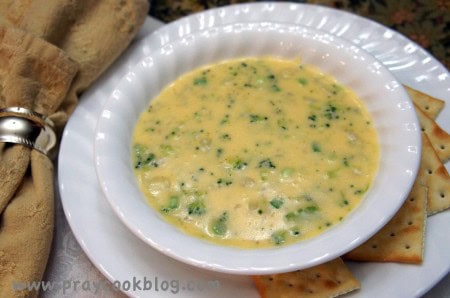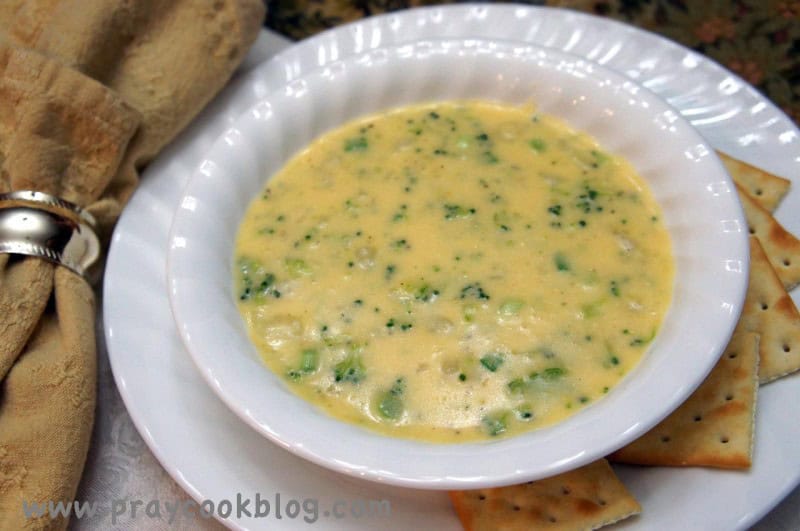 It's National Soup month! (Who knew?) We start eating soup the first week the weather turns a bit chilly and I try to make a different soup every week throughout the winter. Sometimes I repeat a soup, by popular request 🙂 but I like trying new recipes. I thought about writing all kinds of info about soup, like it dates back to 6000 B.C. and was originally called sop, because of the bread that was sopped up along with the soup. But truthfully I decided to skip the trivia and just raise my spoon to soup and get on with this awesome recipe!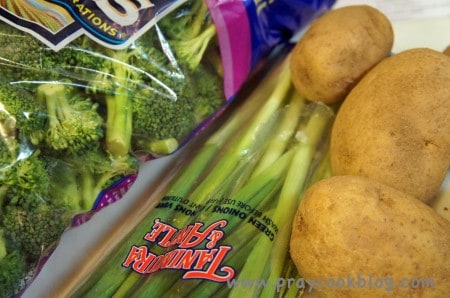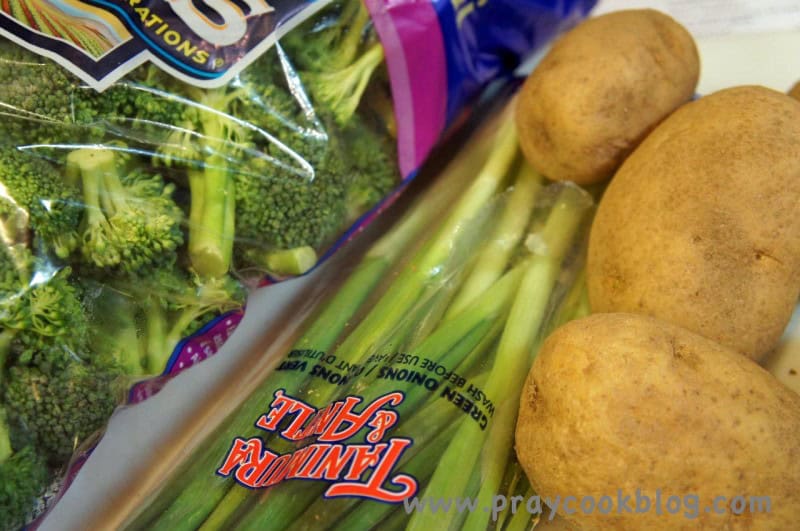 Remember, when my son asked for some healthified recipes this year? Well, I am having so much fun researching and cooking healthified versions of favorite foods. This is just such a recipe.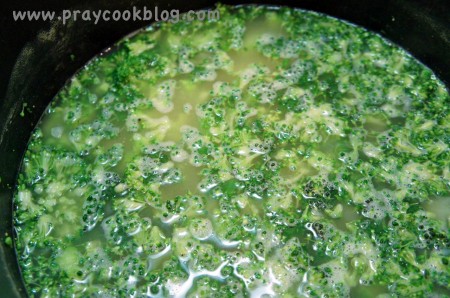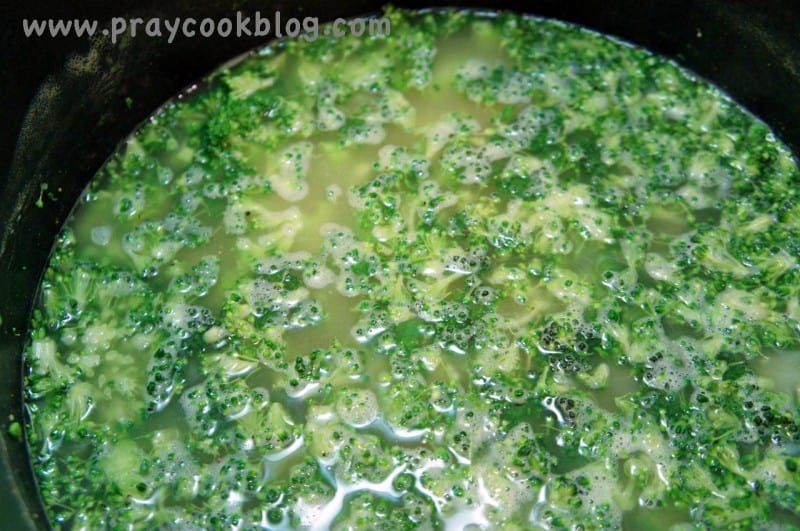 Wow that broccoli is very green! Flavors come from reduced-sodium chicken broth, fresh or frozen broccoli, reduced-fat sharp cheddar cheese. fat-free sour cream and fat-free skim milk!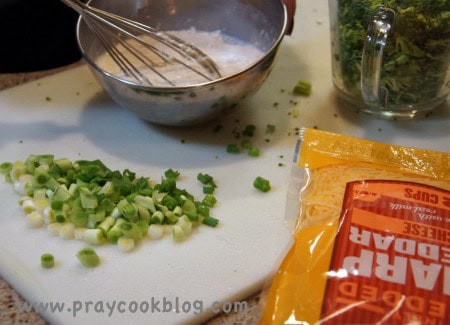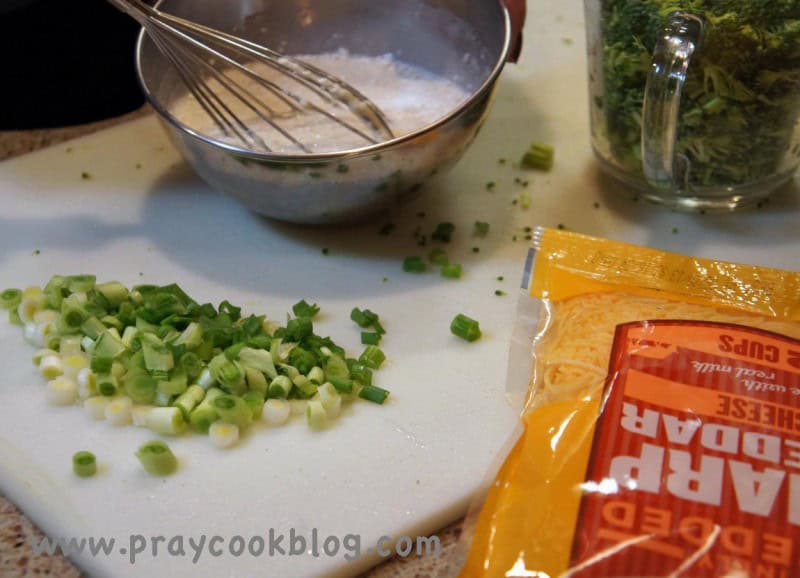 Do not despair reading all those fat-free, reduced-fat ingredients.  I promise, you won't miss one little fat gram or calorie when you taste this healthified soup.  Instead, you will be patting yourself on the back for kicking the fat to the curb and eating so healthy!  Besides, then you can have dessert.  Oops, my bad.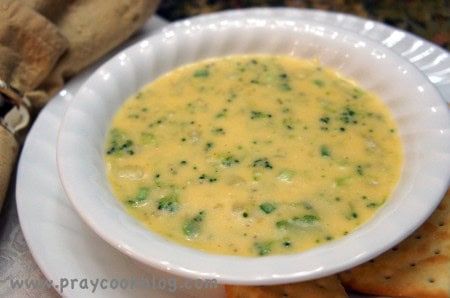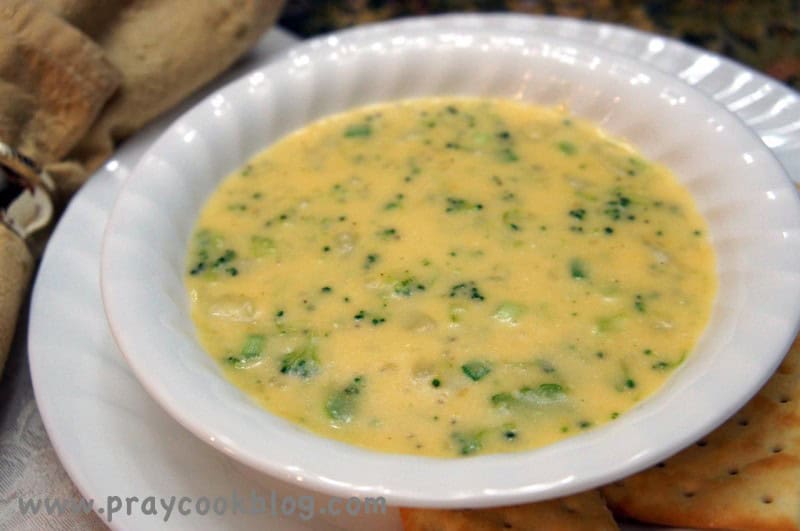 The recipe is posted in detail below.  Like so many soups, this one gets better with age.  You will want to make enough to have left-overs for lunch.  But don't leave this soup unattended at work or it just may come up missing!
Blessings and Happy Cooking!
Catherine
Healthified Cheesy Potato Chowder
71% less fat 69% less sat fat 50% more fiber than the original recipe. This healthified soup is loaded with taste. The fat is drastically reduced while fiber is increased by going green with broccoli!
Ingredients
6 medium potatoes, peeled and cut into ½-inch cubes
4 cups reduced-sodium chicken broth
½ teaspoon salt
½ teaspoon pepper (or to taste)
12 oz. chopped broccoli, frozen or fresh
⅓ cup all purpose flour
1 cup skim milk
2 cups reduced-fat sharp Cheddar cheese, shredded
½ cup fat-free sour cream
4 medium green onions, chopped (about ¼ cup)
Instructions
In a 5-quart dutch oven, place potatoes; add just enough water to cover. Heat to boiling. Reduce heat, cover and simmer 10 to 15 minutes or until potatoes are very tender. Drain. Return potatoes to saucepan, mashing some as you go.
Stir in broth, salt and pepper. Heat to boiling. Add broccoli. Return to boiling; cook uncovered 5 minutes, stirring occasionally. Reduce heat to medium.
In a small bowl, whisk flour into milk until well mixed. Add flour mixture to potato mixture, stirring constantly. Cook over medium heat, stirring frequently, until mixture thickens and boils. Stir in cheese until melted and smooth.
Stir in sour cream and green onions; cook until thoroughly heated.
To serve, ladle hot soup into bowls.
Notes
Healthified? Some ingredients are replaced with great-tasting alternatives to create better-for-you recipes that are just as tasty and yummy as the originals.


Recipe adapted from www.livebetteramerica.com