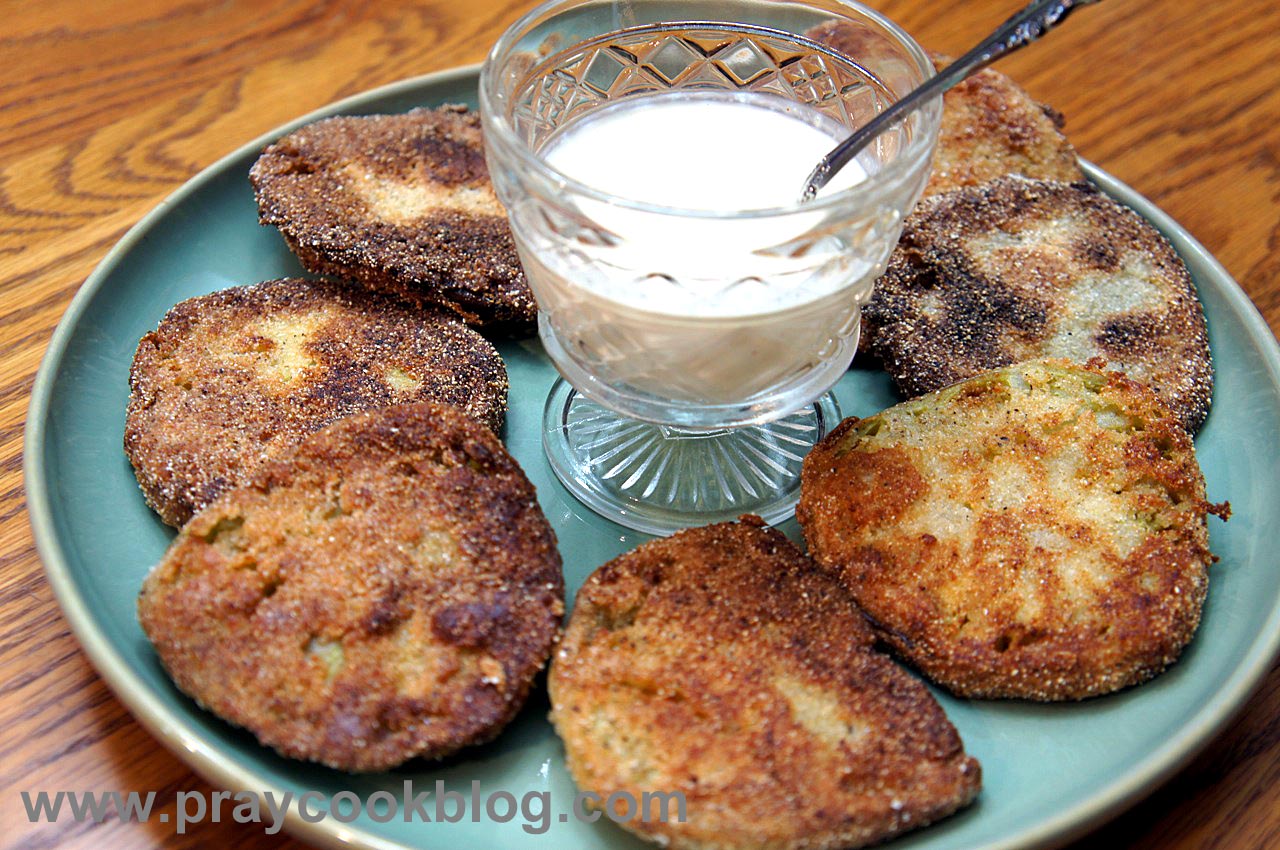 It's August. I live in the South. We eat tomatoes. Green. Fried. Dipped.  I only fix these for us when we can get the green ones right out of our garden.  They are loaded with flavor — just not ripe yet.  Perfectly poised to be dipped and dredged, floured and fried.  This perfect season for green tomatoes isn't very long, but it is long enough for a plate or two of these delicious tomatoes.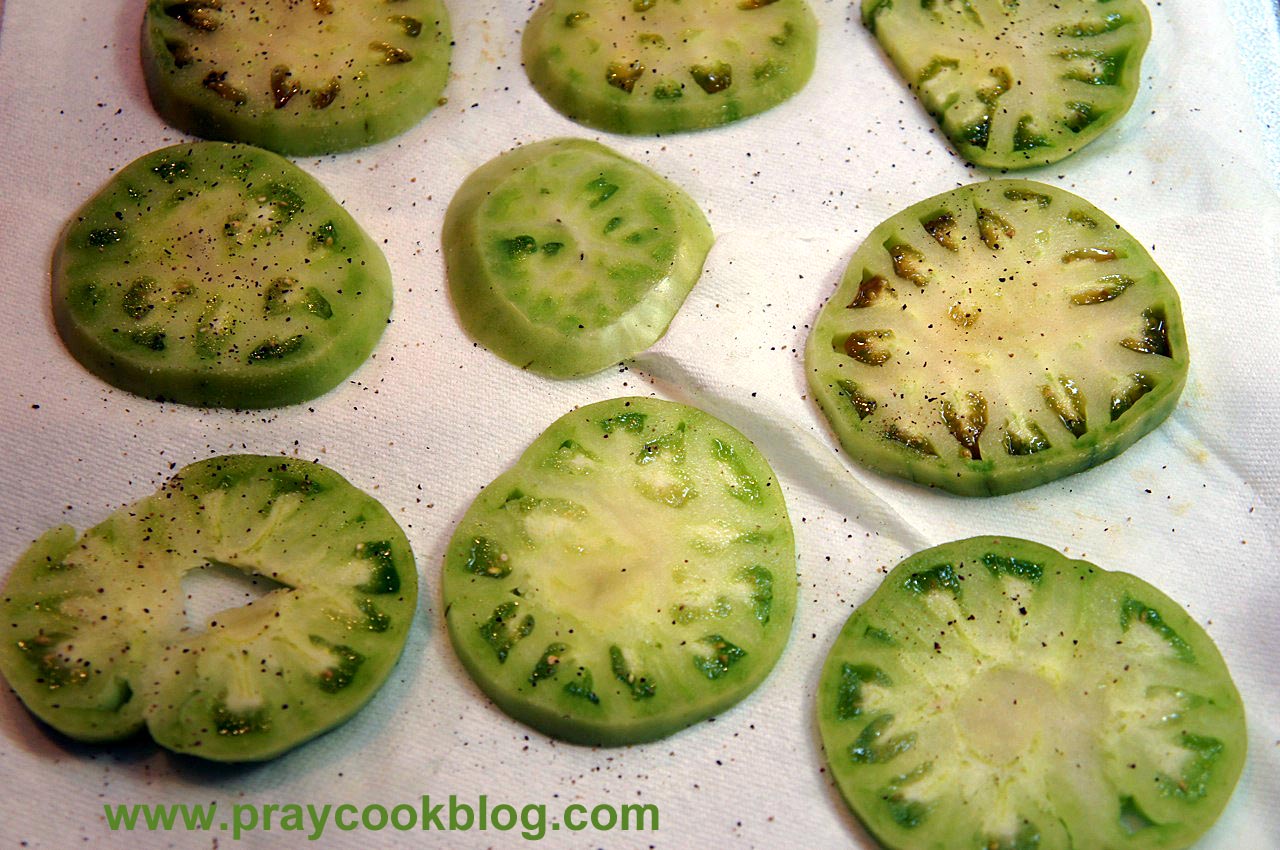 Our tomatoes this year are purple heirlooms – green in this picture.   I salt and pepper them and leave them to rest and drain a bit on paper towel.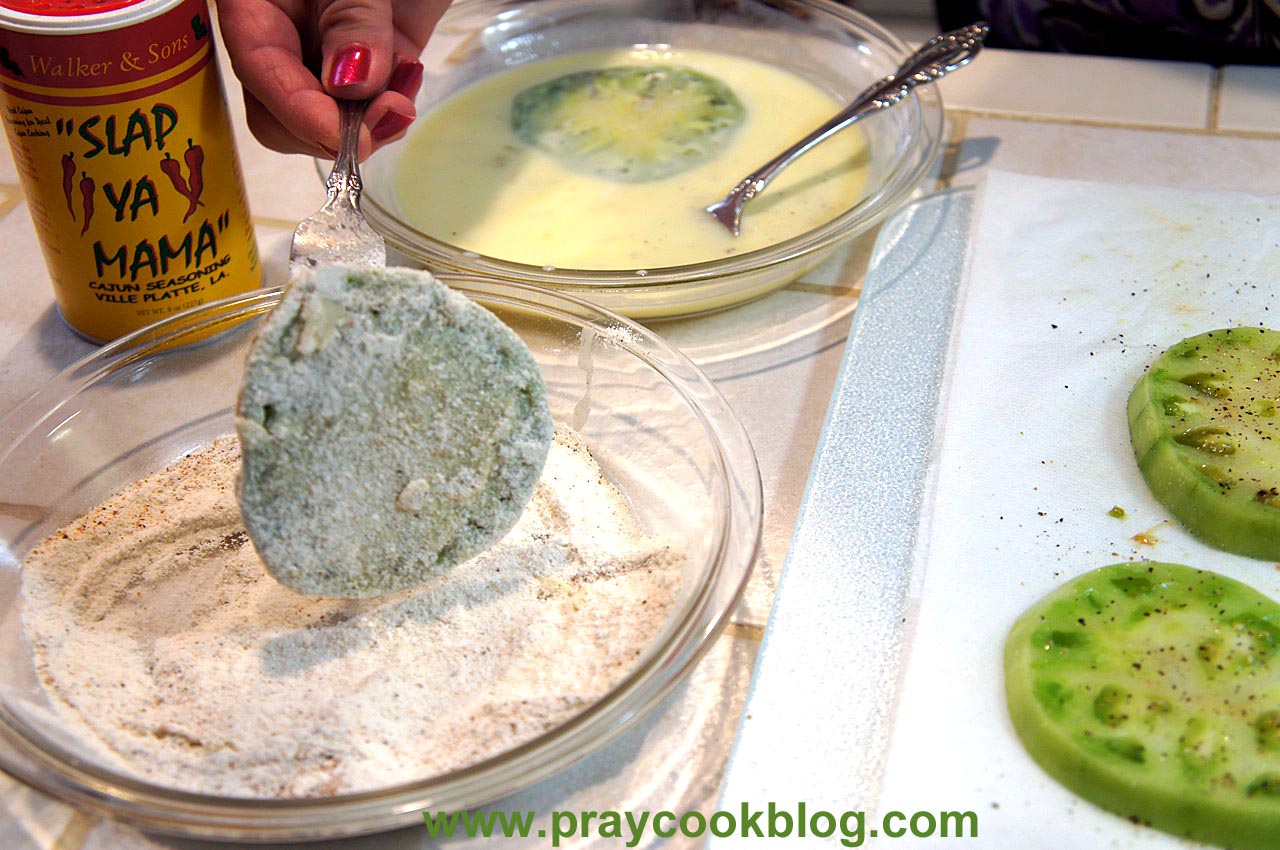 The tomatoes then take a little swim in a mixture of egg and buttermilk.  There are all sorts of recipes for frying green tomatoes.  I use the process that works beautifully and always gives us crispy and tasty results!  For the coating I like to use a combination of flour and self-rising cornmeal.  I add in a good sprinkling of Slap Ya Mama seasoning for good measure!  (Thank you Linda and Don for the wonderfully tasty gift.)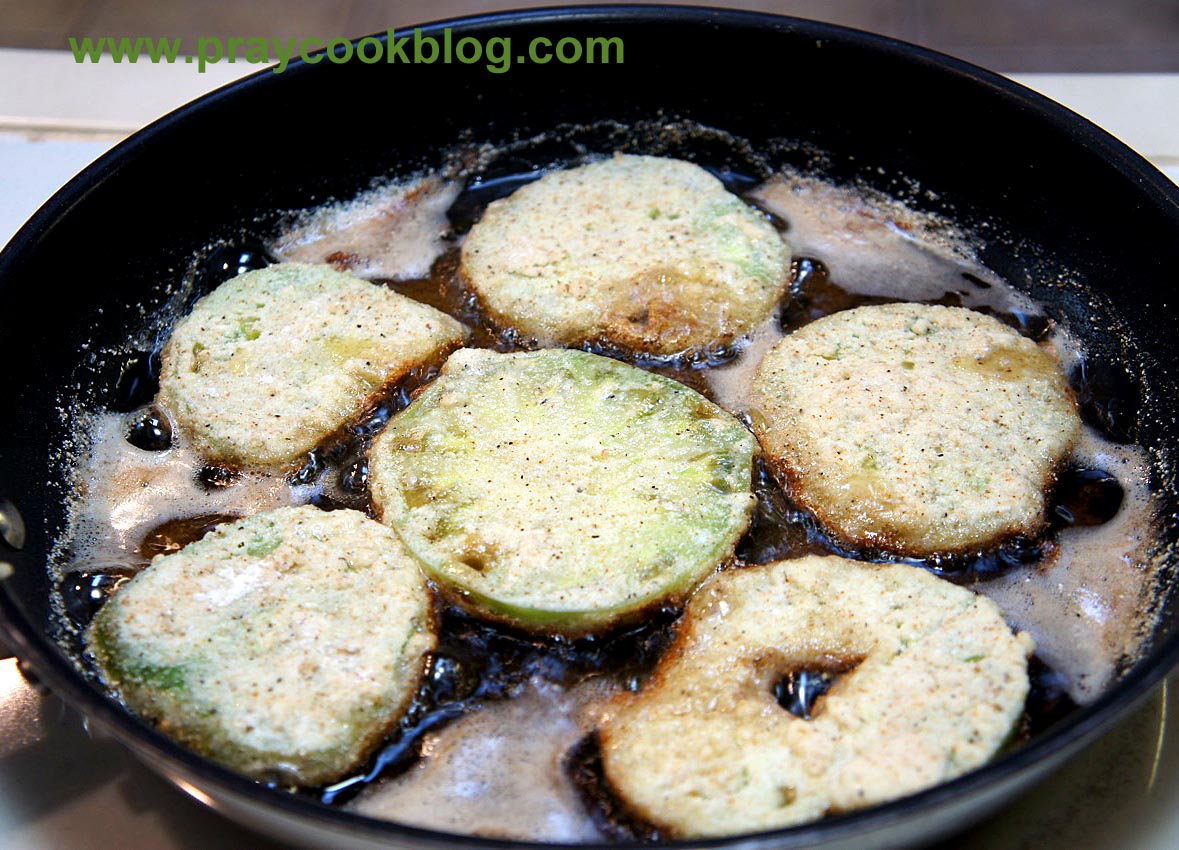 This is the step that keeps me from eating fried green tomatoes every week of my life. 🙂 The grease needs to be HOT. If it isn't hot enough the tomatoes will just be greasy.  If it is just right HOT then the tomatoes will fry nicely without being the least bit greasy tasting.  I use a mixture of canola oil and a tablespoon or two of butter.  The tomatoes are fried about 3 minutes on each side.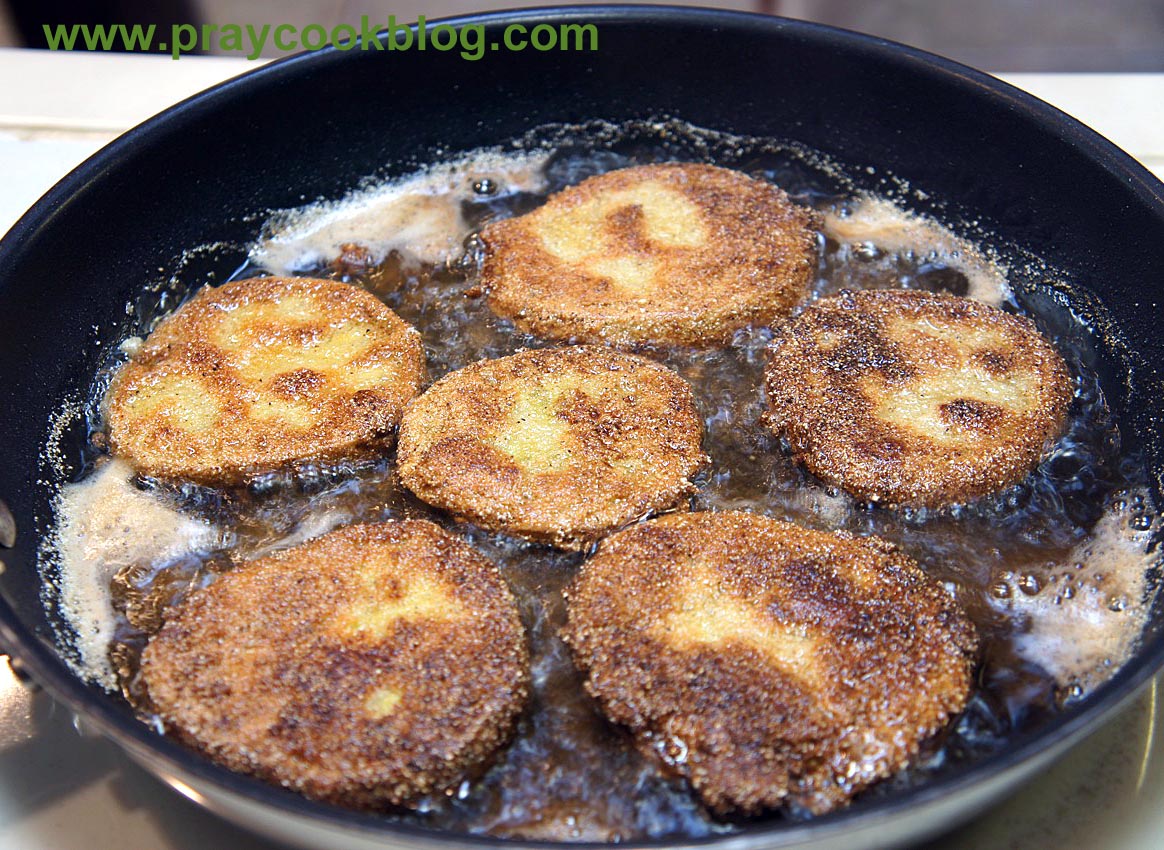 Once they are nicely browned, just place them on a paper towel to drain off any lingering grease.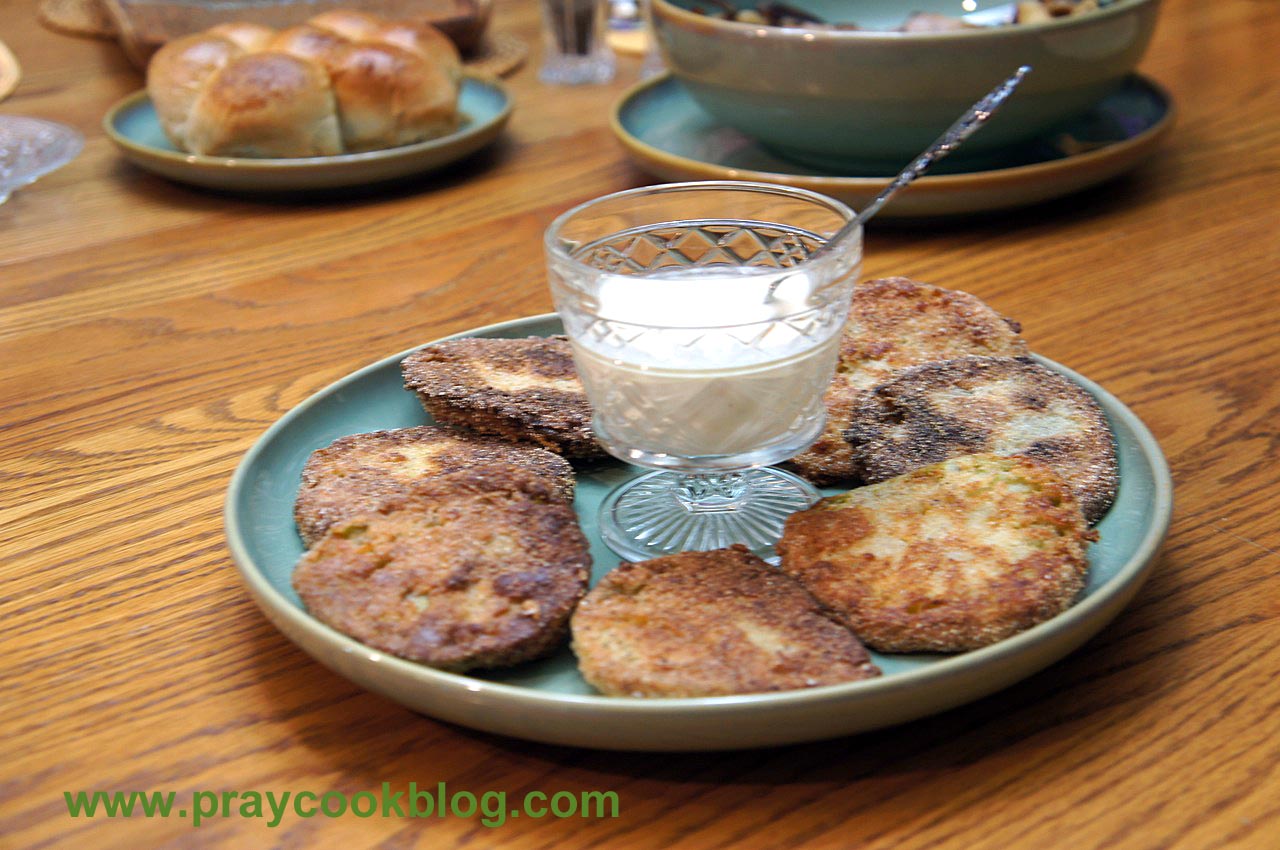 Fried Green Tomatoes are delicious eaten without dipping.  Or you can do as I did and make an Orange Yogurt Dressing spiced with chipotle pepper and the whole dish cranks up a notch or two!  I often times serve these with Aioli Sauce.
Thank you to my Chief Culinary Consultant … American Born, Southern By The Grace of God!
PRINT Fried Green Tomatoes from my Tasty Kitchen Recipe Box
PRINT Orange Yogurt Dressing and Dipping Sauce from my Tasty Kitchen Recipe Box
Aioli Sauce (found with Asparagus Fries)
~Blessings, Catherine
If you join me with daily Bible readings, this week we will finish up reading Isaiah. I have placed the daily reading plan on the right side of my home page.
New International Version (NIV)
31 but those who hope in the Lord
will renew their strength.
They will soar on wings like eagles;
they will run and not grow weary,
they will walk and not be faint.