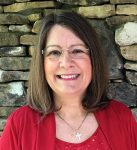 Seven years ago on June 4, 2011, I wrote my first blog post.  As blog posts go it was fairly pathetic! I didn't have a picture of the Asian Slaw but I was so anxious to get a post written I didn't care. Sometime later I corrected my photo mistake and added a picture and the recipe.  But here we are seven years later.
7 years
749 blog posts
1,720 subscribers
Seven is one of my favorite numbers. Christian denominations consider seven to be a holy number because Genesis says that God rested on the 7th day and man was created on the 6th day.
Also, the number seven is one of the most significant numbers of the Bible because it is the number of spiritual perfection. It is the number which is stamped on every work of God.
So now, on June 7, 2018, I am a little sad and a little excited to write this will be the last blog post for My Daily Bread Body and Soul.  When I began this blog I was hoping to hold myself accountable for two things – creatively better meals for my family and time spent daily in the Word of God.  I am a world-class rationalizer and I believed writing about creative recipes and sharing what I learned from the Word of God would help me to meet my goal.  I was right and it did.
When Lee and I traveled to Israel in April, I asked God to use the time and place to help me draw closer to Him.  Many people say, "going to the Holy Land will be life-changing."
Honestly, I didn't expect anything so drastic as life-changing.  But I did expect a closer walk with God during the time I was there.  I received that and so much more!
I came home so excited to write about my experience and I began that journey here.  However, as I began to write "day 3" I kept bumping up against my desire to dig deeper into my writing than "just blogging."  It was through that process I realized that My Daily Bread Body and Soul has run its course.  I don't plan to stop writing, in fact, I plan to be writing even more!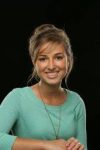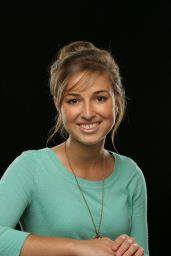 I spoke with my blogging partner, Abby, and we decided that life is taking a turn for both of us and it is time to say good-bye.
Thank you for the time you have given to read our words, share your comments, share this website with others, and be a part of our community.  While I am not exactly sure where the next step will take me, I am completely sure God has another challenge and blessing for me!  Abby feels the same way as she anticipates the plans God has for her!
I am in the process of saving recipes from the seven years I have used this blog as my recipe box.  This should be completed by about July 1  and the website will go offline.
In the meantime, save those recipes you love! If you are ever looking for a recipe you can't find you are welcome to email me at [email protected].
And finally, we have 1,720 email subscriptions to this blog.  We have always valued your privacy and have not shared these with anyone.  I plan to keep this email list and let you in on future adventures!  If you would like to be removed from my mailing list please email me at [email protected].  I will remove your name and email address from any future mailings.
I've read that the number 7 refers to completeness and the aspect of things well done.  It is with a spirit of completeness and a feeling of "well done" we say goodbye, happy cooking, and God Bless you.
~Catherine and Abby