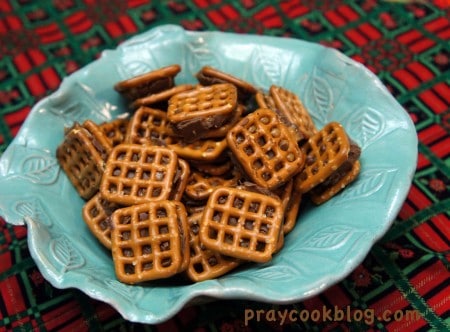 I do realize refrigerators all over this country are stuffed full of Thanksgiving leftovers.  But truthfully, the turkey is cold, the gravy has jellied and the pumpkin pie is gone.  To me that means one thing — Christmas!  Brunch, luncheons, parties, Christmas eve, Christmas dinner and New Year's eve … it will all start tumbling upon me as early this next week.  Thanksgiving is so late this year that December started … yesterday.  Yikes!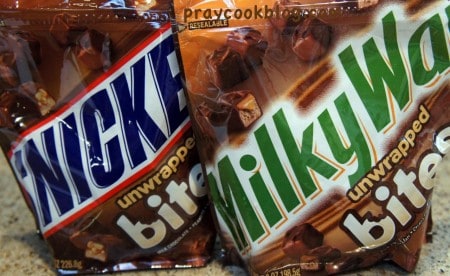 These sweet and salty treats were such a big hit last year that Snickers and Milky Way are now available in little bite size pieces just waiting for a pretzel.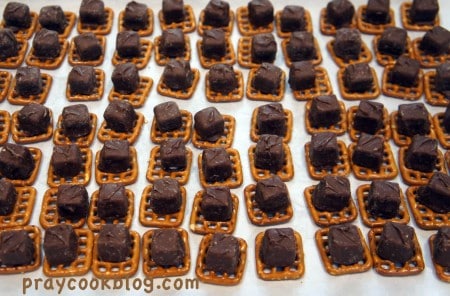 This couldn't be easier.  Pretzel — chocolate — in a 350 degree F. oven for 4 minutes.  Top with another pretzel and squish lightly.  Cool and eat!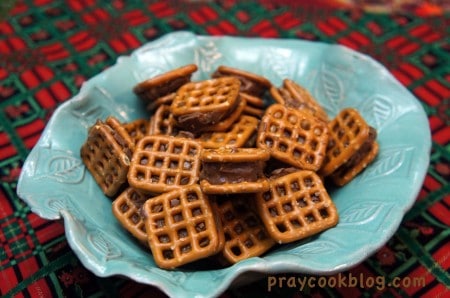 A pecan on top turns these sweet treats into turtles when they top a Rolo.  Take a look  Rolo Me Over Turtles from Christmas 2011 where I first found the recipe on http://www.sowonderfulsomarvelous.com.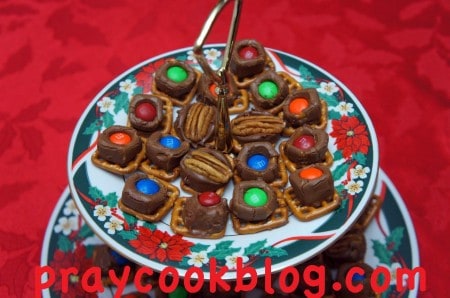 M & Ms add such a festive touch too!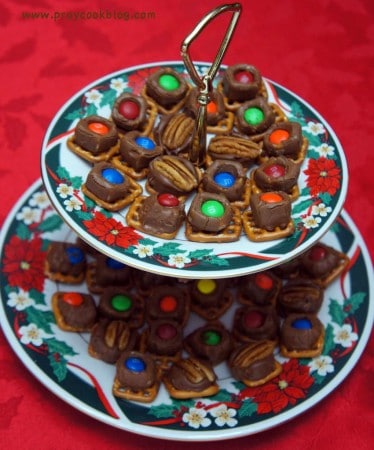 Have a blessed week.  Don't work too hard or let the stress start building up.  It happens so quickly even when we know better!
Happy Baking,
Catherine
Long ago, at many times and in many ways, God spoke to our fathers by the prophets, but in these last days he has spoken to us by his Son, whom he appointed the heir of all things, through whom also he created the world. Hebrews 1:1-2 ESV