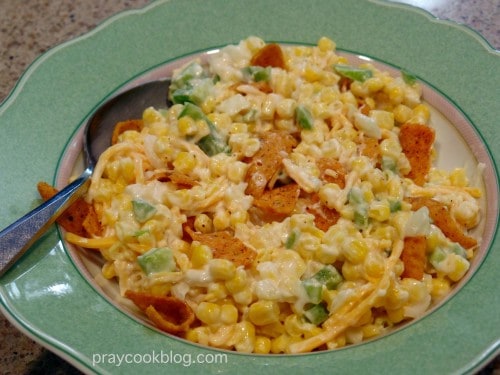 When my Nebrasaka-friend Cheryl said, "do you have a good corn salad recipe?" I answered her with a questions, "do you?"  She said "I sure do!"
Cheryl and I share a love for cooking and a love for experimenting with new recipes.  When we get together we always talk recipes.  In Nebraska things are done pretty simply and efficient without a lot of fuss and muss.  The name for the corn salad Cheryl sent me is Corn Salad. Enough said … well, not quite.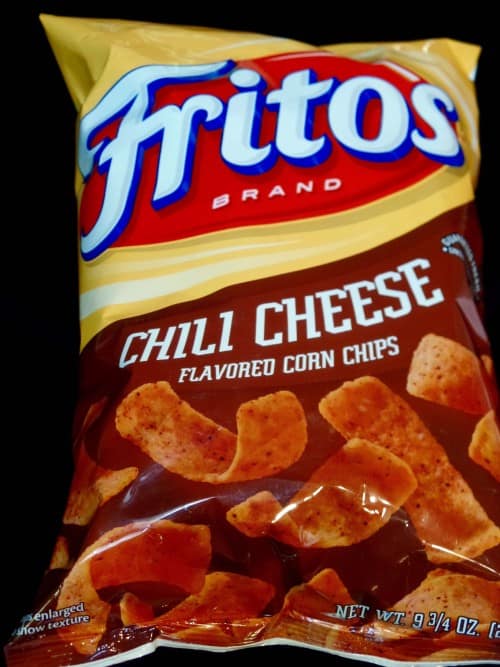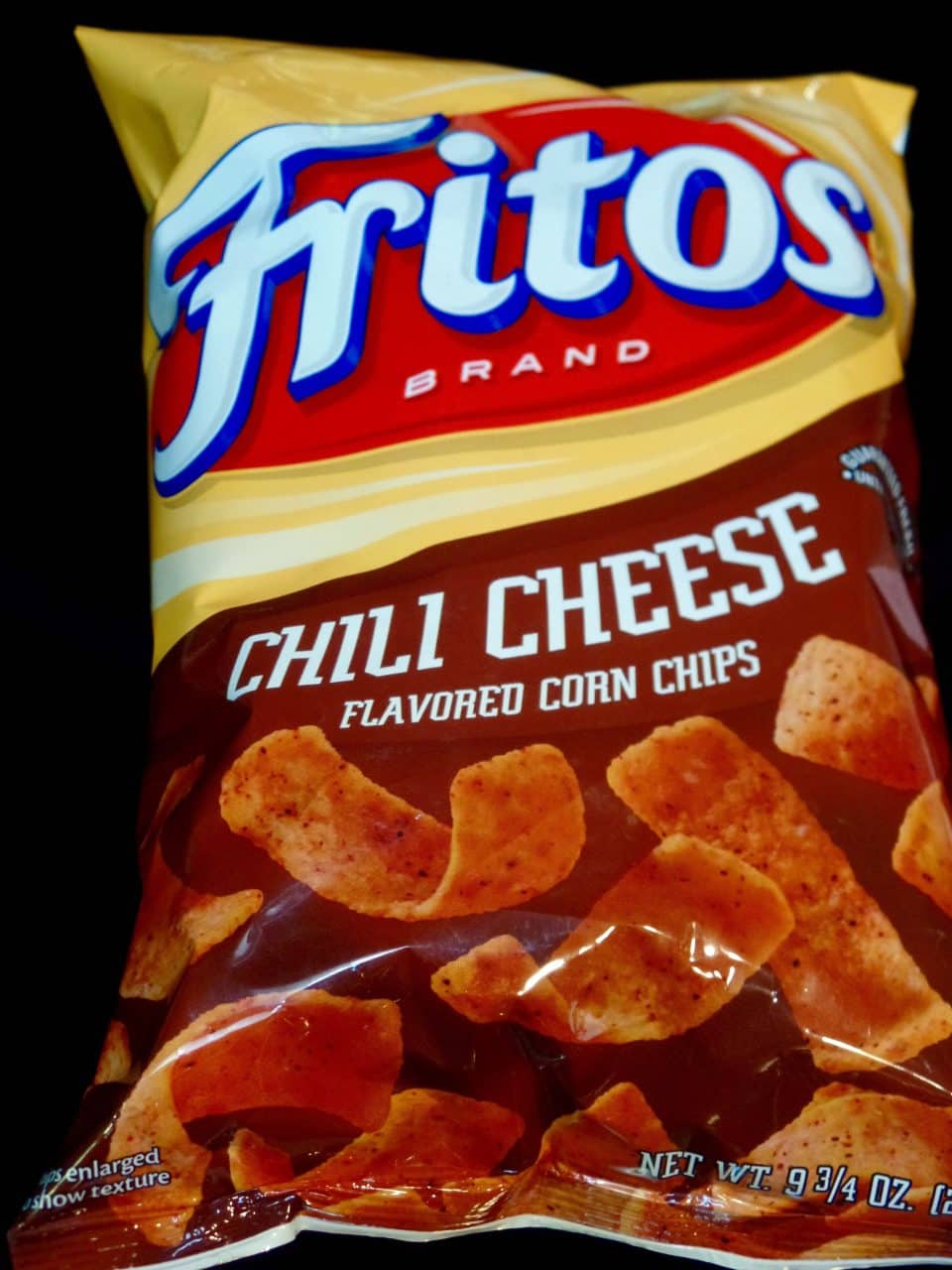 After I made this salad and we licked the bowl clean I decided that a little fuss and muss is necessary because this salad is crazy good!  Hence the new name Sweet and Salty Corn Salad.  The sweet flavor of the corn and the mayo blend with the saltiness of the Chili Cheese corn chips just perfectly.  The corn chips also add just the right amount of crunch!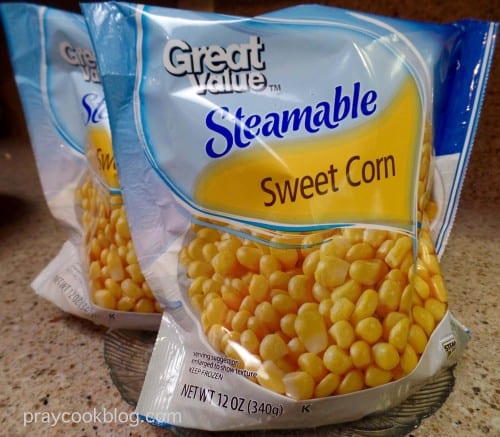 I thought about using fresh corn but decided on the steam-fresh kind from the freezer section of the grocery store.  I am so glad I did. If you haven't tried this steamable corn,  you should.  The kernels are large, even sized, and colorful with a nice sweet taste.  Each year we freeze fresh sweet corn but every season I also run out.  Now I am keeping a couple of bags of this corn in my freezer all the time!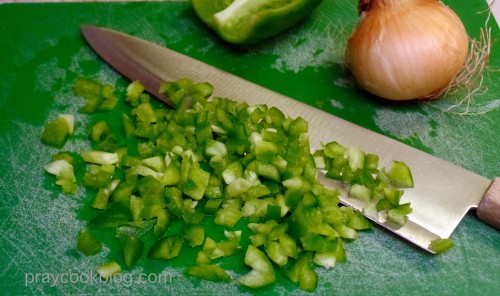 This salad is very fast to make.  Simply chop up onions and peppers. The recipe calls for green peppers, but the flavors found in red, orange, and yellow peppers would work well also.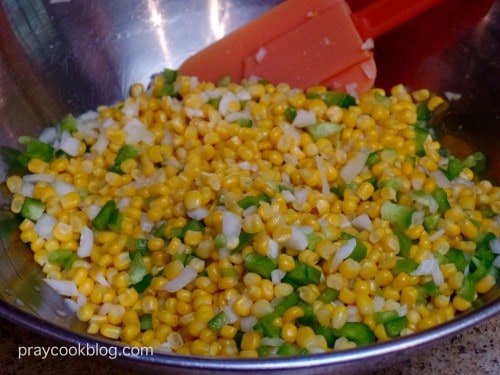 Mix the onions and pepper into the corn.  The recipe calls for 2 cans of corn drained, I used 2 bags of frozen corn, cooked in the microwave for 4 minutes and then cooled.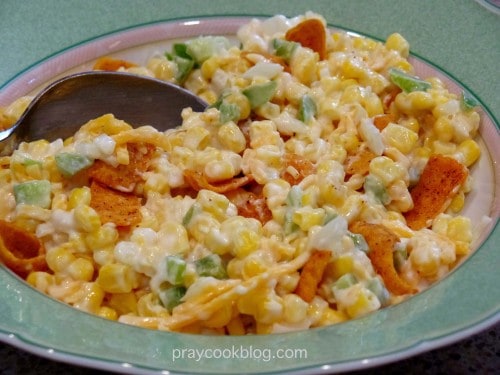 The veggies are tossed with mayonnaise and shredded cheese and placed in the refrigerator for a couple of hours or overnight.  Just before serving the chili cheese chips are added.
I have made this twice so far.  The first time we ate it for several days and really enjoyed it.  It can easily last in the refrigerator for up to a week.  I took it out in small amounts and added fresh chips each time I served it.  The second time I made it for a BBQ we were having and I added the chips to the bowl-full just before serving. There wasn't a drop left in the bowl by the end of the evening!
This is a recipe to be shared!  Once you make it be ready to hand out the recipe.  It's that good
Happy Salad Time!
~Catherine

Sweet and Salty Corn Salad
Crazy good! Sweet, salty, fresh and good to the last bite.
Author:
Adapted by Catherine Daugherty
Ingredients
2 cans corn, drained OR 2 bags frozen corn, cooked tender-crisp and cooled
1 cup diced pepper, can use green, orange, red, yellow, or a combination
1 small onion chopped fine
2 cups shredded cheddar cheese
1 cup mayonnaise or salad dressing (Miracle Whip)

1 bag Chili Cheese Fritos
Instructions
Drain corn or if using frozen corn, cook just slightly to tender crisp and cool.

Dice pepper and chop onion. Add to corn.
Mix in mayonnaise (or Miracle Whip salad dressing).
Gently fold in shredded cheese.
Cover and place in refrigerator for 2 hours or over night.
Just before serving add in chili cheese fritos.
Notes
<span></span>This salad will stay fresh in the refrigerator for up to one week. Do not add Chili cheese fritos until ready to serve.
Fritos can be crushed slightly before adding to salad or left whole.