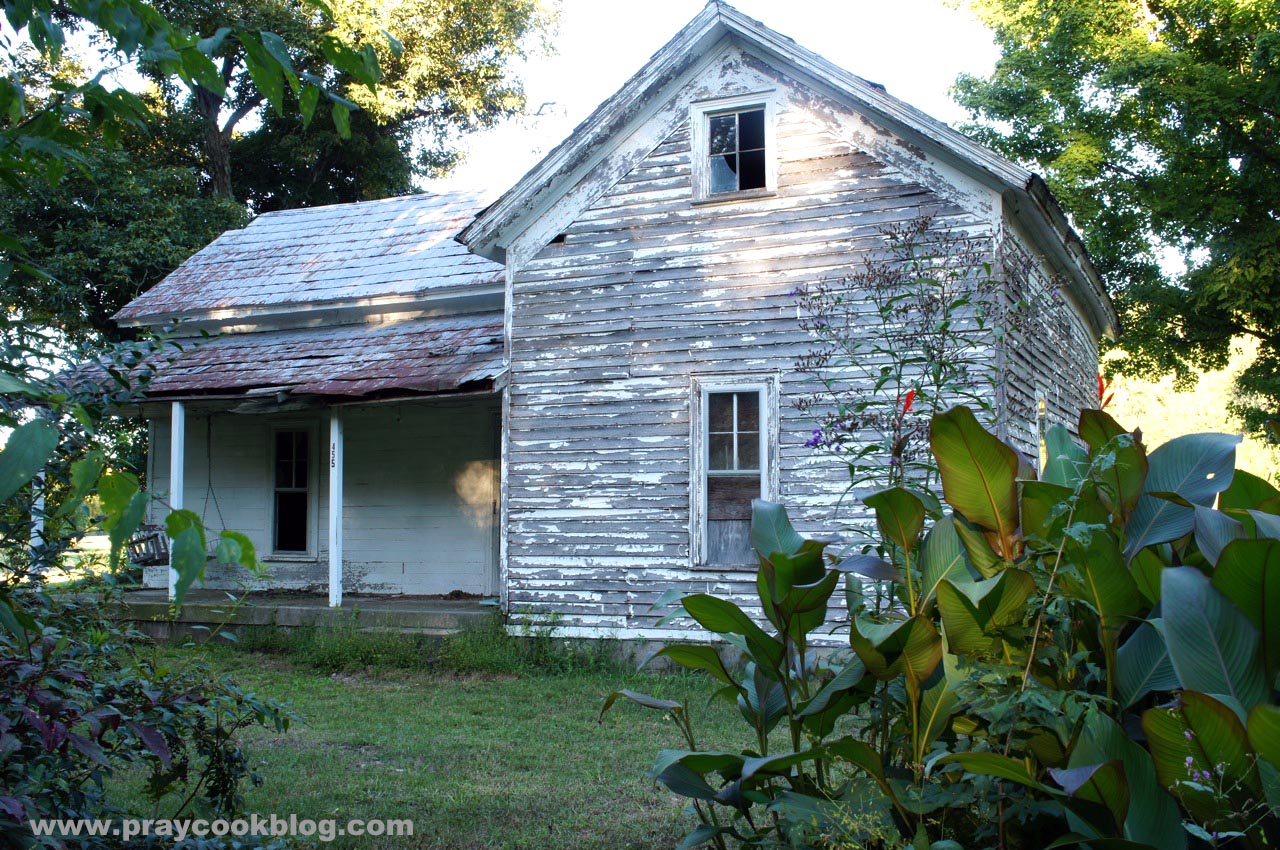 Happy Saturday friends! Are you having a beautiful autumn where you live?  Our temperatures dropped into the 70's during the day for about a week and a half lulling me into the I love fall mode.  Then WHACK this week Indian Summer returned with gusto bringing with it temperatures in the 80's and HUMIDITY!  What is up with that? A recent leisurely drive through the country netted me a few photos to share with you including this abandoned house. The plants and bushes haven't yet been told the place is empty. Even the cooler night temps haven't bothered the purple and red blooms.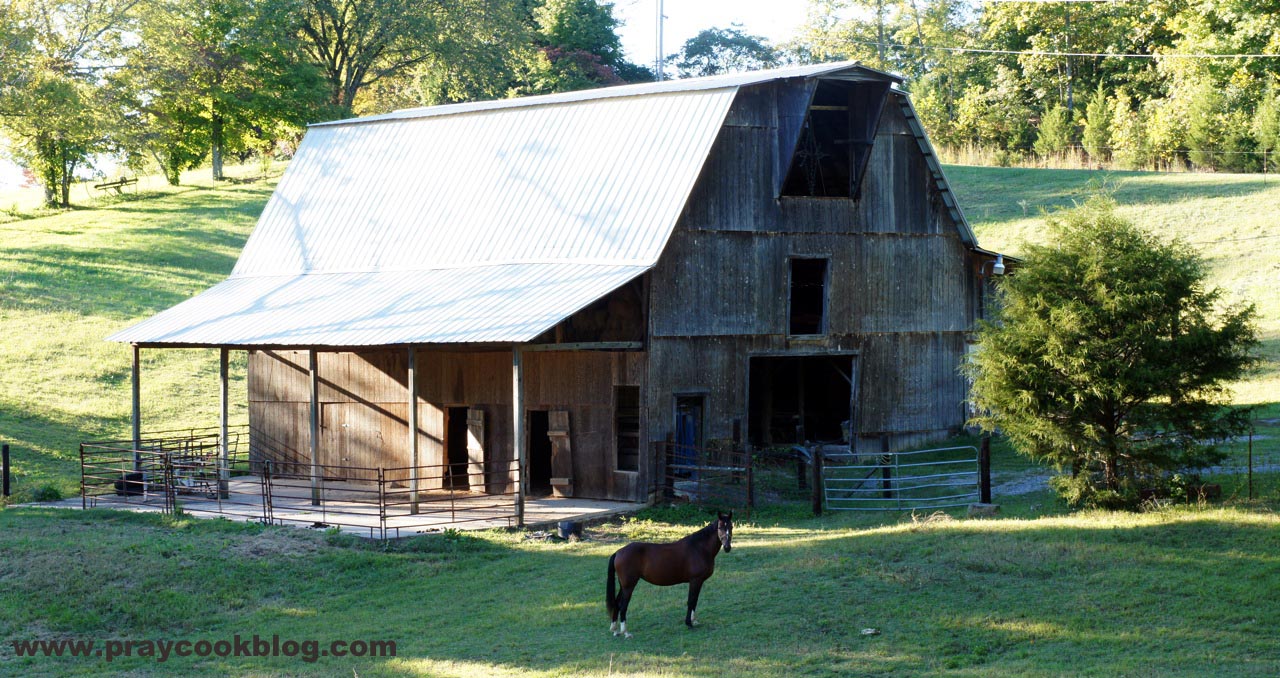 Hey, are you looking at me?  I didn't mean to disturb this lovely setting but with each little click, click, click, of my camera this beautiful horse stopped grazing and perfected the pose!
My sous-chef dish-washing mom has returned home safely and we are thankful to have her back.  She did her laundry today and so I am thinking "bring on the cooking" for the weekend 🙂  It is quite amazing how much more I can get done when she is working beside me, cleaning up my messes as we go.  Thank you Mom!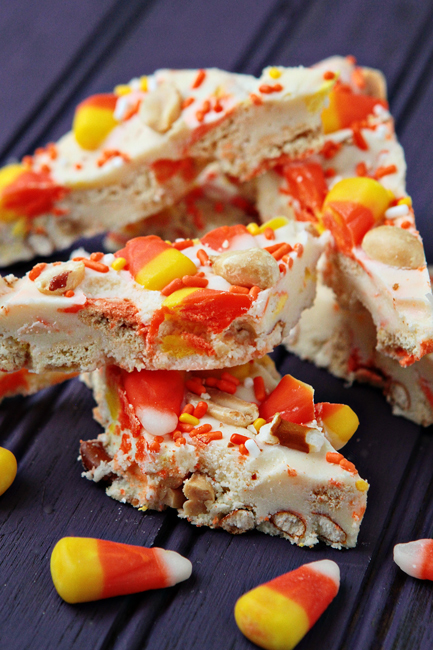 This week I have bookmarked some awesome recipes I thought you would like to see, starting with Jamie's post from My Baking Addiction. Here is what Jamie writes about herself:  I'm Jamie, I'm thirty-two years old and I operate this blog. I bake too much, watch way more hours of Food Network programing than I care to admit publicly, I stay up too late and eat way too much sugar. I identify with Jamie on way too many accounts 🙂  This picture is her latest creation, Candy Corn Oreo Bark. Honestly, she had me at Candy Corn ….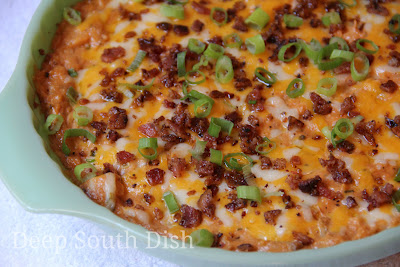 Down in the deep south, Mary is cooking up this awesome dip just in time for football season!  This is Hot BBQ Chicken Dip which she serves with Ritz crackers.  Anything on a Ritz is okay dokey with me and this dip looks quite incredible.  Get the details at Deep South Dish.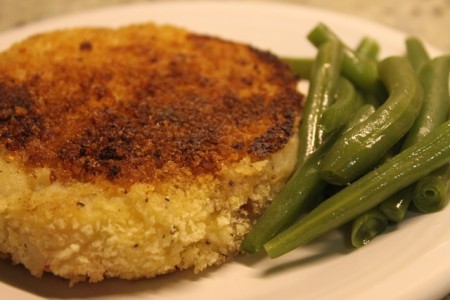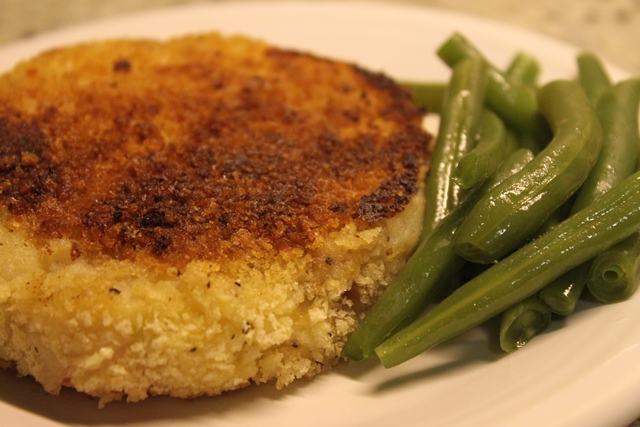 My friend Carmen started a new website called sometimes SAVORY.  This week she posted the recipe for Sauteed Panko Mashed Potato Cakes.  Isn't this picture worth a thousand words?  Words like, Yum, Delicious, Awesome, I want some …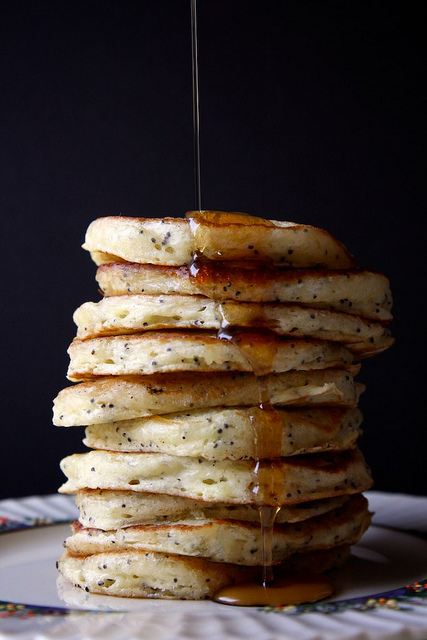 And then just when I was ready to make oatmeal for breakfast Joy The Baker has the audacity to make Lemon Poppy Seed Pancakes and email the picture to me!  (and a bazillion other followers, lest you think I am special.)
Have I got your taste buds interested yet? Mine are.  I hope you have a tasty weekend and happy baking!
~Blessings, Catherine
"You have a masterpiece inside you, too, you know. One unlike any that has ever been created, or ever will be. And remember: If you go to your grave without painting your masterpiece, it will not get painted. No one else can paint it. Only you."
—Gordon MacKenzie