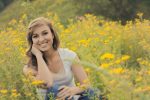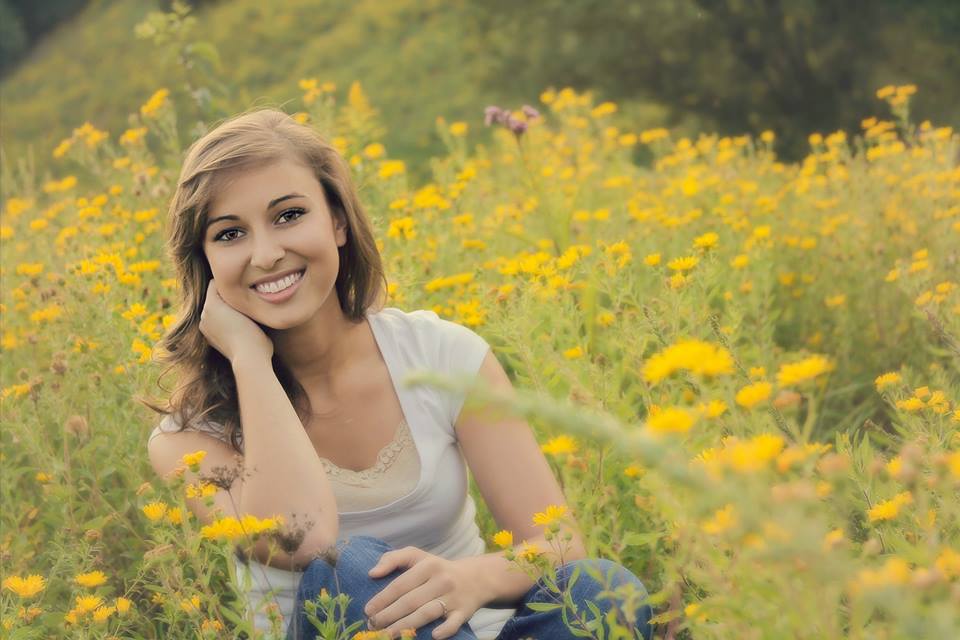 I was never big on New Year's resolutions until about two years ago.
Gross as it may be, I used to only floss my teeth right before going to the dentist for a cleaning.  I would inevitably get the speech of "you should floss regularly for healthy blah blah blah."  But one day I actually listened and decided to make a New Year's resolution to floss my teeth every night for a whole year.  It took a lot of hard work and determination, but I did it!  Now I'm an avid flosser and I've kept that resolution (with the exception of a few days) ever since.
Most people make resolutions to be more active and to eat better.  I was one of them.  I can't remember a time where I wasn't concerned about my weight.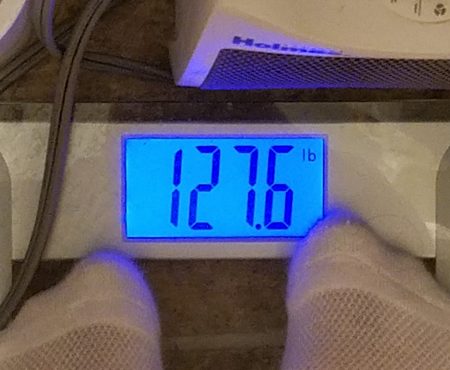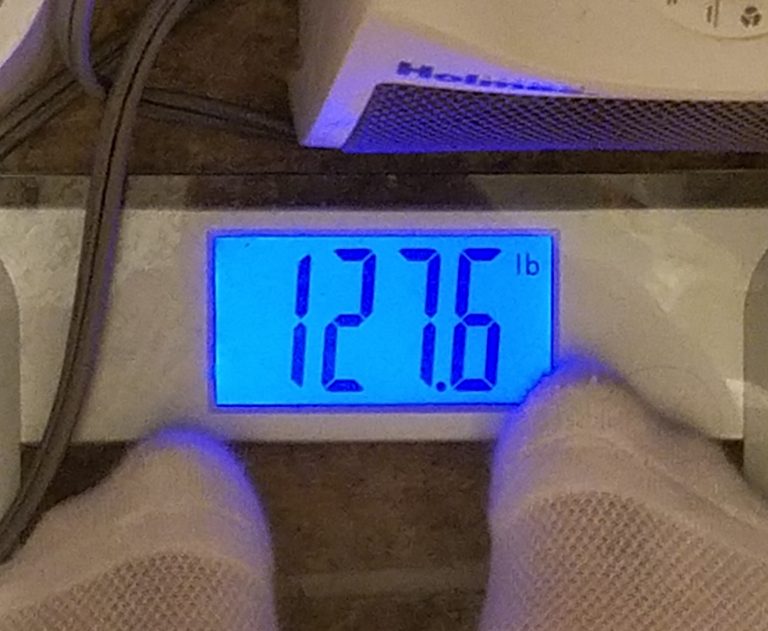 I ran a lot and tried really hard, but I still wasn't happy with how I looked.  I would cut calories, but always got discouraged by the lack of results.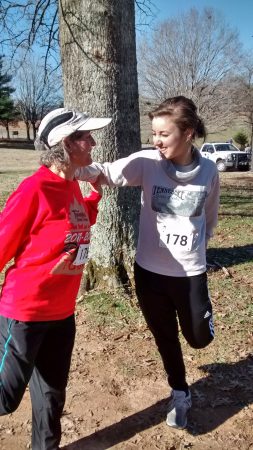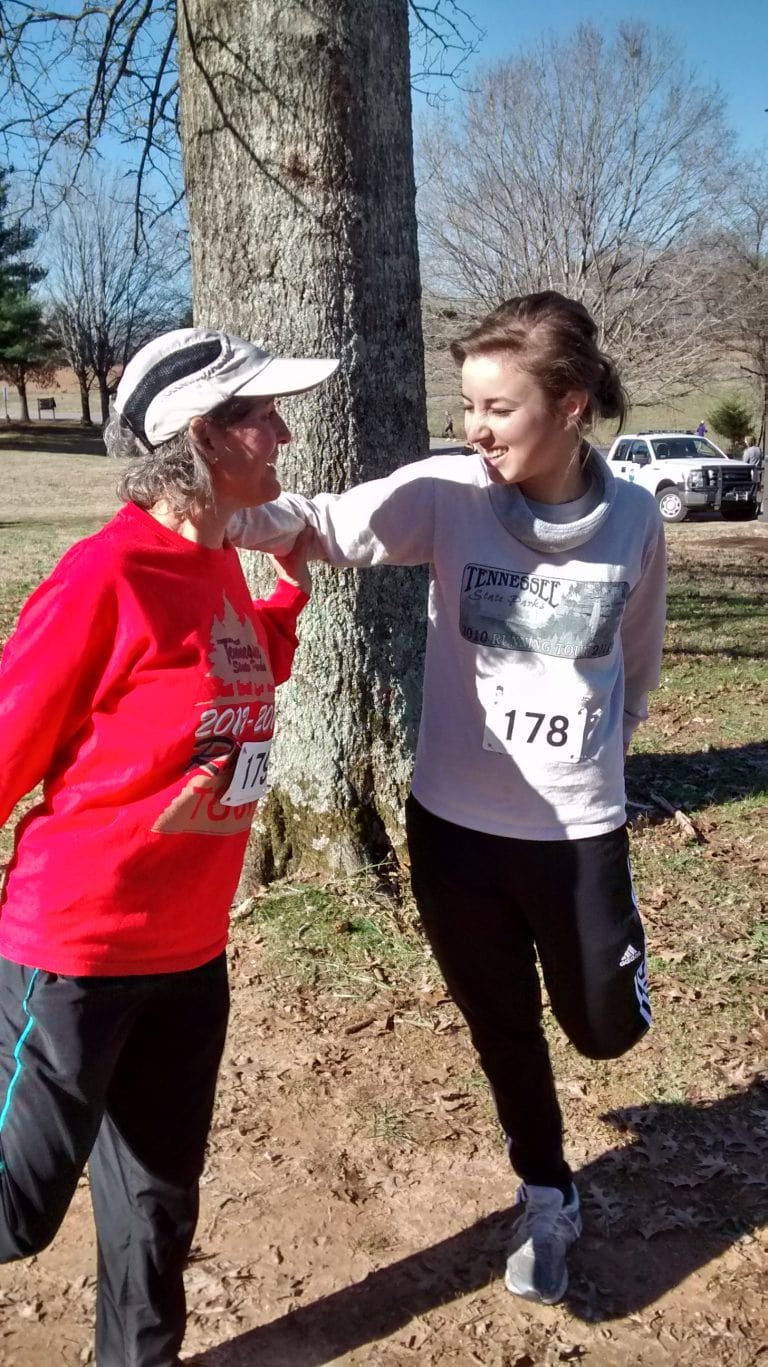 One day, I was so upset that I didn't eat the entire day.  That night I looked in the mirror only to see that my pooch and love handles were still there.   I just felt squishy and hungry all the time.
Thankfully, I found a better way.  My definition of eating healthy has changed a lot over the past year because I changed the misconception that was hard-wired into my brain by magazines and media.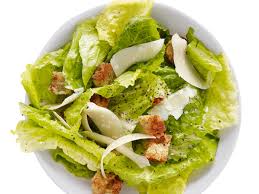 I used to eat salads for two meals a day, and try to avoid sweets.  I was always hungry and craving something I couldn't have.  I love salads, but it's very hard to get enough calories eating ONLY veggies.  I thought I was being healthy, but nothing could be further from the truth.  I was starving myself, and that isn't mentally or physically healthy.
I was under the impression that the less I ate, the more I would lose.  
This method for losing weight is widely preached among women, but it doesn't bring long-term results.  It's a myth.  You may lose a few pounds but you will inevitably hit a plateau.  That's because you are in a habitual caloric deficit. Your body realizes that it isn't getting enough food to continue burning calories efficiently, so it learns how to burn fewer calories to complete the same tasks.   Your metabolism drastically slows down, and you gain weight — even though you're always hungry.
Thankfully, it's very simple to reset your metabolism.  It only takes one or two weeks.  Ever since making this one simple change in my diet, I started seeing results.  I'm full.  I'm happy.  And I'm still skinny! I don't count calories, I eat as much as I want, and I have actually lost inches.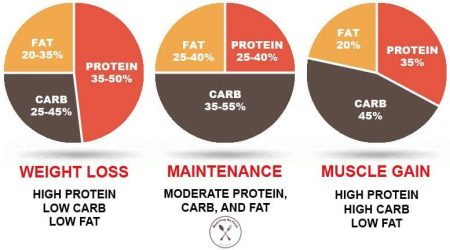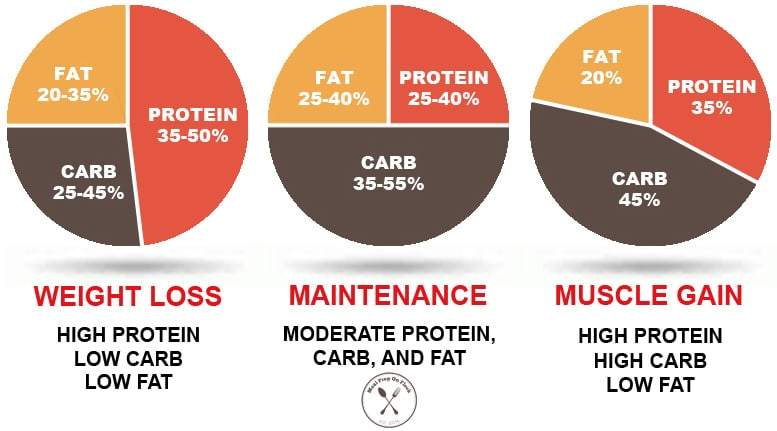 I discovered it's more about WHAT you eat than how much.  I started cooking for myself every day.  I eat fish, a LOT of chicken breast, veggies, sweet potatoes, rice, oatmeal, avocados, almonds, some fruit, some red meat, protein shakes, and eggs.  I make sure to eat a good amount of protein at each meal so I'm FULL when I finish eating.  I usually don't even want dessert.  I used to eat 1500 calories a day.  Now my diet is closer to this.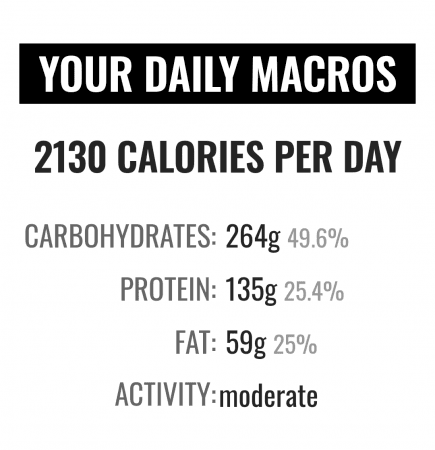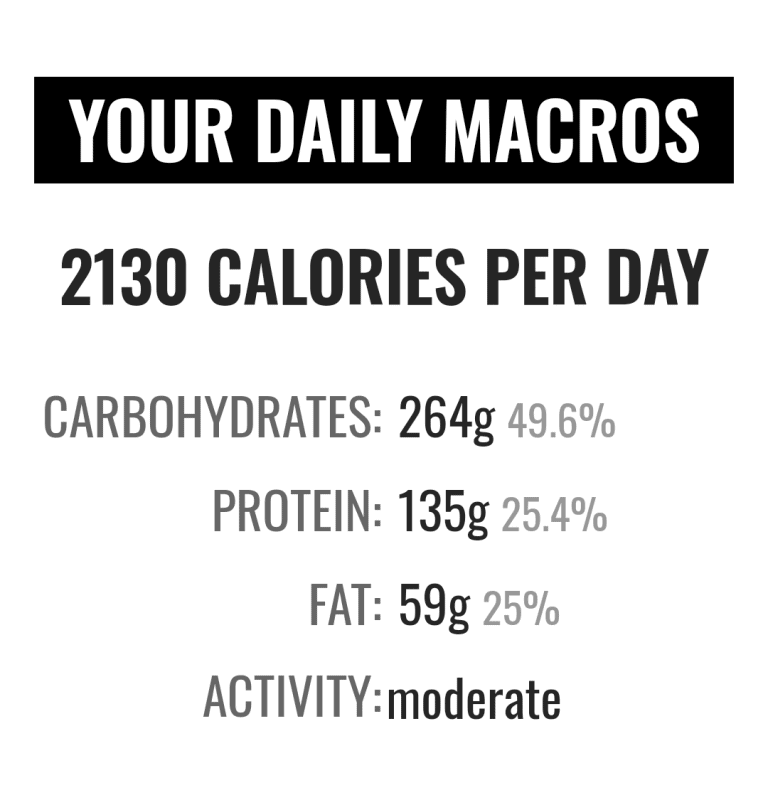 It's taken most of 2017 to adjust my taste buds, but now I actually prefer healthy food.  Sweets don't seem as appealing, and when I do indulge, a small amount will usually satisfy me.  Veggies don't need salt, and sweet potatoes don't need butter because I've gotten used to enjoying their natural flavors.
It took almost a year to get to this point, but I promise you, it's worth it.  I'm so much happier now that I'm not hangry (hungry/angry) all the time and I'm fueling my body with nutrition.  I encourage you to give it a chance in 2018.

Now I make resolutions like "get a six pack by 2018."  I never would have dreamed that was even possible a year ago.  But now it's a realistic goal.
This is just a quick summary, but I wanted to share it with you because of how it's helped me! I didn't know it was possible to eat so much food (I eat all the time) and be happy with how I look.  If you want to learn more about tips for eating right, please leave a comment so I'll know how to post more of what you want to hear!
Here's one of my favorite recipes for chicken breast to help you get started!  The pineapple juice tenderizes and caramelizes.  It's great with white rice and roasted asparagus. Be sure to read the notes and give it a try!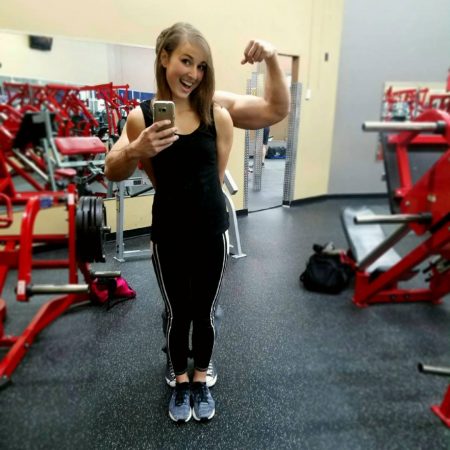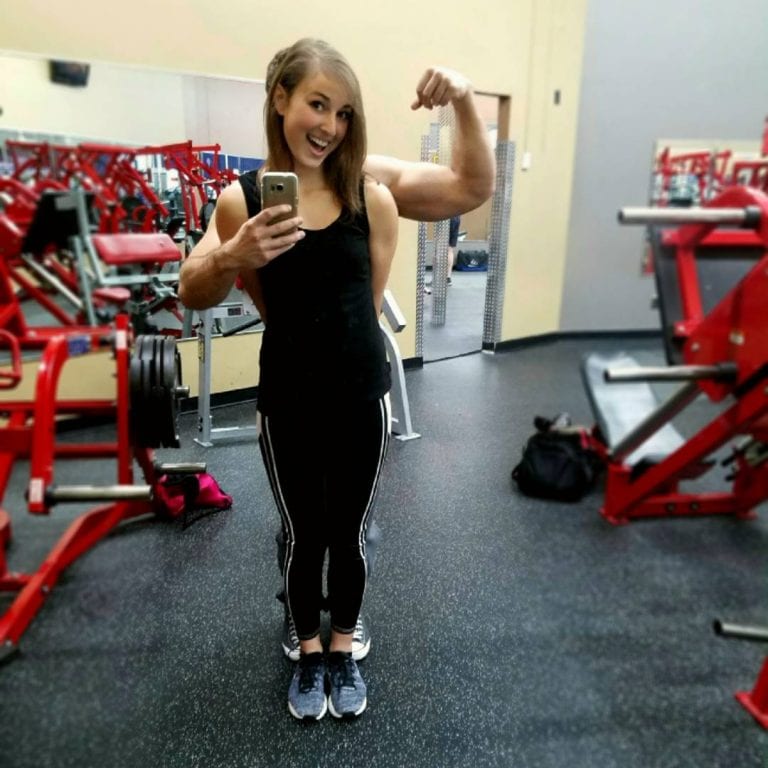 -Abby Hughes

Hawaiian Chicken
A great make-ahead meal with minimal prep. Designed for those with a busy schedule. Healthy and delicious! Goes great on salads, in stir-fry, or stand alone!
Ingredients
4 6-oz. Chicken Breast
2 TBS Olive Oil
1 cup Pineapple Juice
3 TBS Teriyaki Sauce
3 TBS Soy Sauce
2 TBS Red Wine Vinegar or Balsamic
1 TBS Minced Fresh Garlic (or 1 tsp garlic powder)
1 tsp Black Pepper
½ tsp Crushed Red Pepper (optional)
¼ cup Hot Sauce (optional) (I like Valentina hot sauce)
Instructions
If you are using large chicken breasts, cut it in half horizontally through the thickness of the breast. This is called butterflying.
Set the chicken aside, and whisk together all remaining ingredients in a medium bowl.
Toss chicken in marinade and refrigerate for 30 minutes to 2 days.
Preheat a pan by putting it on high heat for about 2 minutes. This will help sear the chicken and get good caramelization.
Meanwhile, drain the chicken.
Once the pan is hot, drizzle some olive oil and add the drained chicken (it should sizzle).
Saute for about 2 minutes on each side (or till browned), then reduce heat to medium.
Cook just until the internal temperature of the chicken reaches 165 degrees. Be sure not to overcook so the chicken will be tender and juicy.
Let the chicken rest for a few minutes before serving.
Notes
A food thermometer can keep you from overcooking chicken. Even lean chicken breast is moist and tender when only cooked to 165 degrees. But you should also avoid undercooking chicken so you won't get sick.
Preheating the pan is important. The sugars in the pineapple juice should caramelize and create a nice brown crust on the chicken. Don't miss that step.
This is great for making ahead and leaving in the fridge until ready to cook. This marinade also works well on pork and steak.