Walking Through the Bible in One Year —
Bringing the Story to Life
Week 6 reading plan per day:
Click on the colored link to read each day's scripture.
Monday (Leviticus 14-15) Tuesday (Leviticus 16-17)
Wednesday (Leviticus 18-19) Thursday (Leviticus 20-21)
Friday (Leviticus22-23) Saturday (Leviticus 24-25)
Sunday (Leviticus 26-27)
Whoa! March came roaring in with 67 tornadoes in a 9 state area on Friday.  I happen to live in one of those states and we were surely rocking and rolling.  I am so blessed and thankful that we did not see damage at our home but my heart goes out to all of those who are now trying to cope with the loss and devastation of these storms.  We surely need to keep these people in our thoughts and prayers as they begin the clean-up and recovery process.  It seems quite early for such spring storms but on the other hand, it has been a very mild and slightly warm winter!  There may be more storms ahead.  Let's get through this lioness weather so that we can "come out like a lamb!"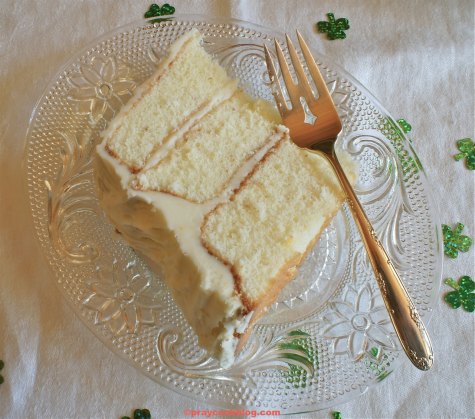 On my weekend round up I mentioned that my cousin Jill and her husband came for a visit last week.  On Wednesday, prior to their arrival I had a marathon baking day.  I had my Kitchen Aid mixer on the counter and was in the middle of kneading dough for cinnamon rolls when the bracket on the side of the bowl came flying off dislodging the bowl in the process.  The racket it made was obnoxious and scary at the same time!  Even my husband called from the other room, "every one okay out there?"  I was okay but the stainless bowl was not.  Additionally, I was only beginning my plans I had for the mixer that day!  I was scraping the dough out of the bowl with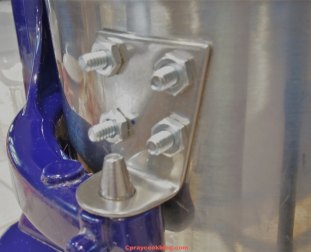 my head spinning thinking of two batches of bread, a chiffon cake, whipped icing …. when MacGyver came strolling into the kitchen to see what the clatter was all about.  It was then he said, "no problem, I can fix that."  Really?  Fix it?  Today?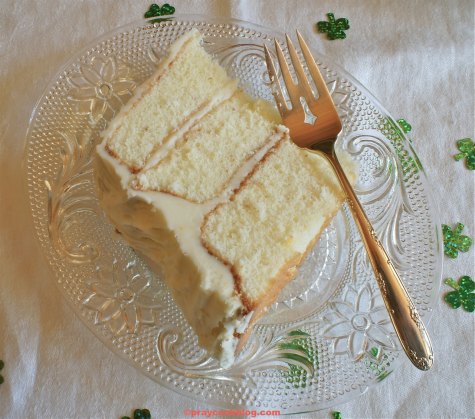 And fix it he did!  Matter of fact, I plan to have him "break" the other side bracket and repair it in this same "it will take more than a tornado" to break this off!  On with my baking: coming straight from the March issue of Southern Living Lemon-Orange Chiffon Cake.  I saw the picture of this cake and couldn't wait to make it.  The picture looked so fresh, light, and springy.  The perfect dessert for a dinner with my cousin 🙂 a three layer chiffon cake!  Since I only have two 9″ cake pans and one 8 1/2″ cake pan I decided I would make a two layer cake and put the third layer in the freezer for a later date.  I started mixing it up, zesting some fresh orange and lemon, & separating the eggs.






This recipe is awesome with the use of fresh orange zest, lemon zest, orange juice and lemon juice!  In to the oven it went. And out comes 3 beautiful layers of spongy chiffon cake.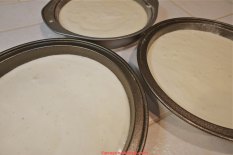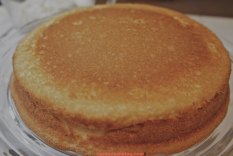 At this point I want my cake to be THREE layers high.  Call me an over-achiever but I wasn't about to put the third layer in the freezer!  The buttercream frosting goes on light as a dream and is so creamy and tasty.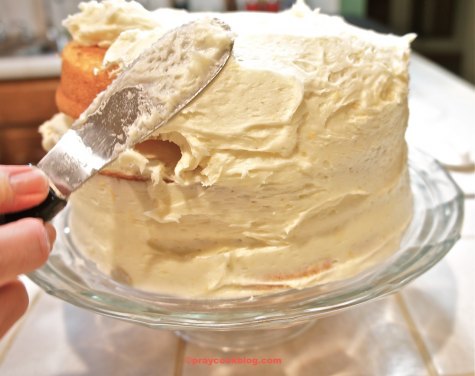 I am quite sure I will make this cake again, maybe cupcakes … ooooooh!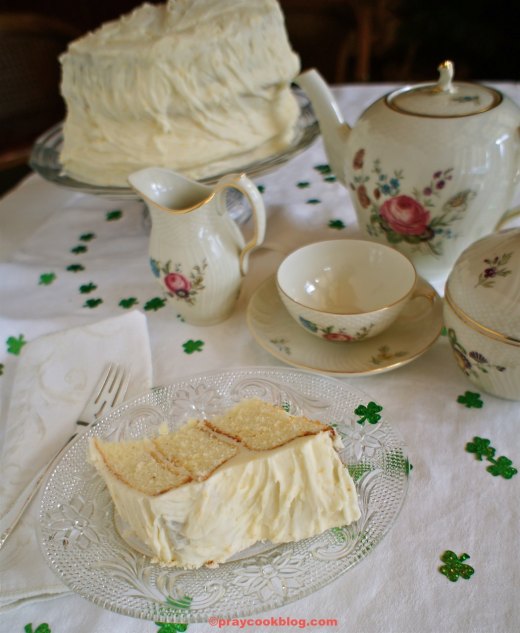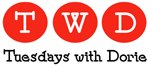 My next blog post will be on Tuesday and it is Tuesdays With Dorie!  I am so excited to share my first attempt at Rugelach.  I will tell you this — if the fact that we don't have one crumb left is any indication, it was a hit with friends and family.
Many Blessings and Happy Cooking!


Lemon-Orange Chiffon Cake with Buttercream Frosting

The delicate flavors of lemon and orange blend into this beautifully light and slightly spongy chiffon cake.

Author:

Southern Living, March 2012

Ingredients

2½ cup Sifted Cake Flour
1⅓ cup Granulated Sugar
1 tablespoon Baking Powder
1 teaspoon Salt
½ cup Vegetable oil
5 large Eggs, separated
¾ cup Fresh Orange Juice
3 tablespoon Orange Zest
½ teaspoon Cream of Tartar

Buttercream Frosting

1 cup Softened Butter
3 tablespoon Orange zest
1 tablespoon Lemon Zest
1 Package Powdered Sugar
3 tablespoon Fresh Lemon Juice
5 tablespoon Fresh Orange Juice

Instructions

Preheat oven to 350 degrees F. Combine first 4 ingredients in bowl of a heavy-duty electric stand mixer. Make a well in center of flour mixture, add add oil, egg yolks, and orange juice. Beat at medium-high speed 3 to 4 minutes or until smooth and light. Stir in zest.

Beat eggs whites and cream tartar at medium-high speed until stiff peaks form. Gently fold into flour mixture.

Spoon batter in to 3 greased and floured 9" round cake pans.

Bake at 350 degrees for 17 to 20 minutes or until a wooden pick inserted in center comes out clean. Cool in pans on wire racks for 10 minutes; remove from pans and continue to cool on wire rack until cooled completely (about 1 hour.)

For frosting: beat softened butter, orange zest, and lemon zest at medium speed with an electric mixer, 1 to 2 minutes or until creamy. Gradually add 32 ounces of powdered sugar alternately with 3 tablespoons fresh lemon juice and 5 tablespoons orange juice. Beat at low speed until blended after each addition. Add up to 1 tablesppon additional orange juice, 1 teaspoon at a time until desired spreading consistency is reached. Makes about 6 cups of frosting.
Spread Lemon-Orange Buttercream Frosting between layers and on top and sides of cake.

Bon Appetite'