It's Friday. My mind is such a jumble with things to tell you!  It has been a busy and fun-filled week for me!  I kicked off the week with my first cookbook giveaway, added in some fabulous Christmas treats and tried to make myself feel better by serving a sugar-free (!) Asian Chicken Salad midweek!  All-in-all the Christmas foodie season is moving ahead at full speed. (Just a suggestion … don't just read this via your email, get the full sense of the pictures by clicking through directly to the blog!)
Have you ever received a particularly special gift from an unexpected source?  I recently received a beautiful leather bound devotional from a friend.  My friend wouldn't consider reading this devotional herself, but gave it to me knowing I would love it.  And I do.  The little book titled "Jesus Calling" is a 365 Day Devotional written by Sarah Young.  What makes it so unique is that she references several scriptures each day but then in her own words, through thoughtful prayer, she writes the daily devotional.  I try to read it everyday, and today the words settled on me with great weight.  As we continue towards celebration of the birth of our Lord and Savior I pray this devotional is meaningful for you as well.
Psalm 23:4          Psalm 9:10           John 12:26
BE WILLING to go out on a limb with Me.  If that is where I am leading you, it is the safest place to be. Your desire to live a risk-free life is a form of unbelief. Your longing to live close to Me is at odds with your attempts to minimize risk. You are approaching a crossroads in your journey. In order to follow Me wholeheartedly, you must relinquish your tendency to play it safe. 
Let Me lead you step by step through this day. If your primary focus is on Me, you can walk along perilous paths without being afraid. Eventually, you will learn to relax and enjoy the adventure of our journey together. As long as you stay close to Me, My sovereign Presence protects you wherever you go.             by Sarah Young
God Bless You throughout this weekend and the coming week!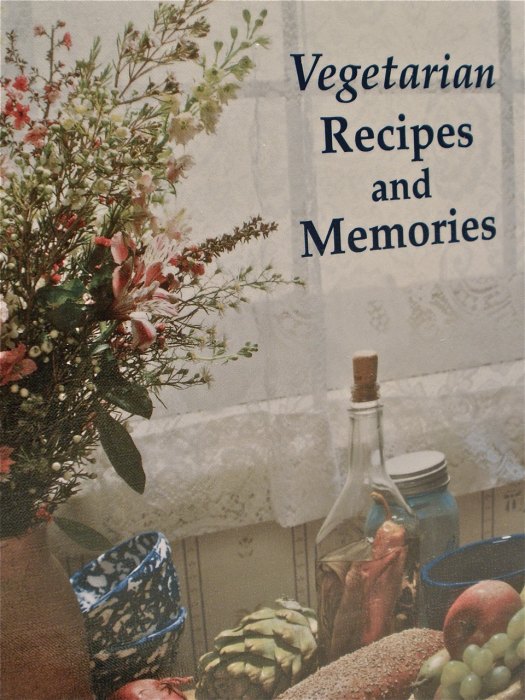 Monday, December 12 I am giving away this cookbook!  I love this book on several levels.  First of all the recipes are "tried and true" direct from the cooks who use them.  Second of all, it is filled with little messages from the one who submitted it.  I bought three of these books, kept one, gifted one, and now I am thrilled to be giving the other one away!
To be entered into the drawing, simply leave a comment on Monday's Blog Post. You'll know when it arrives — it will say COOKBOOK GIVEAWAY!    Everyone leaving a comment will be entered into the drawing.  I am leaving the giveaway open from the time I post on Monday until Tuesday evening at 6 PM central time.  Last Monday some readers didn't have a chance to leave a comment since they didn't get the email until Tuesday morning.  We will remedy that this week!  Come one, come all, please encourage family and friends to join in the fun. (To receive all blog posts automatically just fill in your email address in the "subscribe" box.)
Before I take a look back at this week's recipes via pictures, I want to share a recipe I saw on the KRAFT website.  I cannot add anymore sweets to my repertoire but the The Melting Snowman is something I am going to make when we come off our Christmas sugar high!  In the meantime, aren't they just the cutest?  You can click HERE to get the recipe!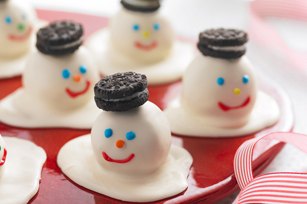 If you missed any recipes from this week you can catch them all right here!  Just click on the picture and it will take you to the blog post and recipe.   Rolo Me Over Turtles disappear fast!  Caramel, chocolate, nuts!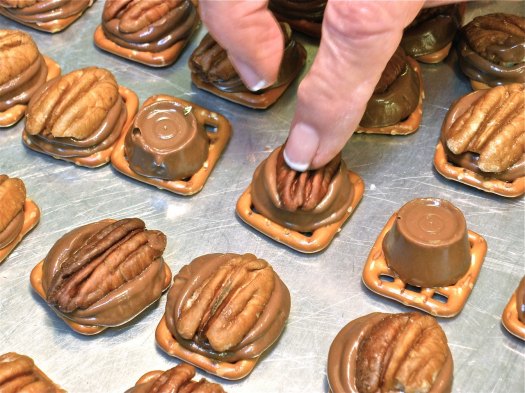 The Mini Bacon Corn Muffins with Cream Cheese topping are a savory delight sure to please on any buffet table!


I tossed in the Asian Chicken Salad this week because after all, we aren't living on treats and appetizers only, even if we are knee deep in peppermint, chocolate and caramel!  I love this salad.



And the hit of the week started out with JUMBO Jet-puffed Peppermint Marshmallows and ended up in a fabulous Rice Krispie Treat drizzled with white and milk chocolate and topped with crushed candy canes.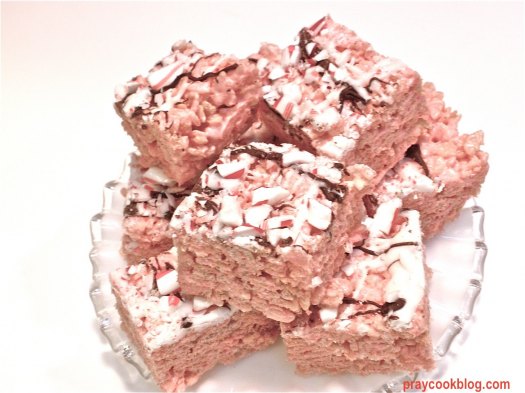 And finally, with all those candy canes I still had, this is a cup of cocoa not to be soon forgotten!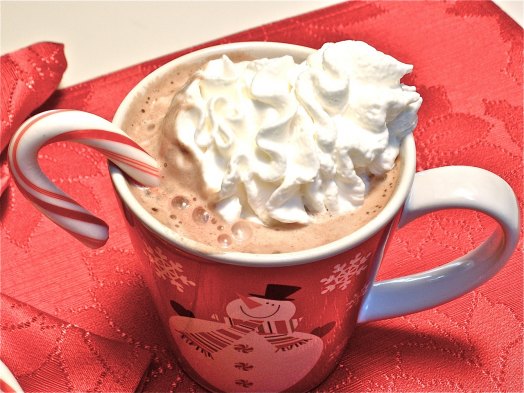 Have A Blessed Weekend! Happy Cooking and Happier Eating!