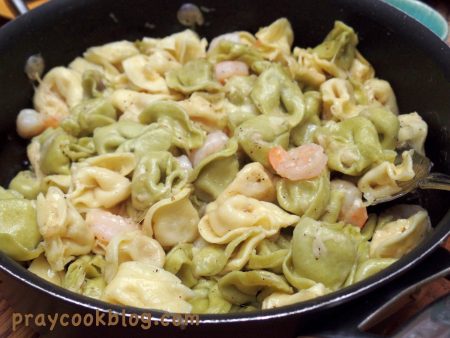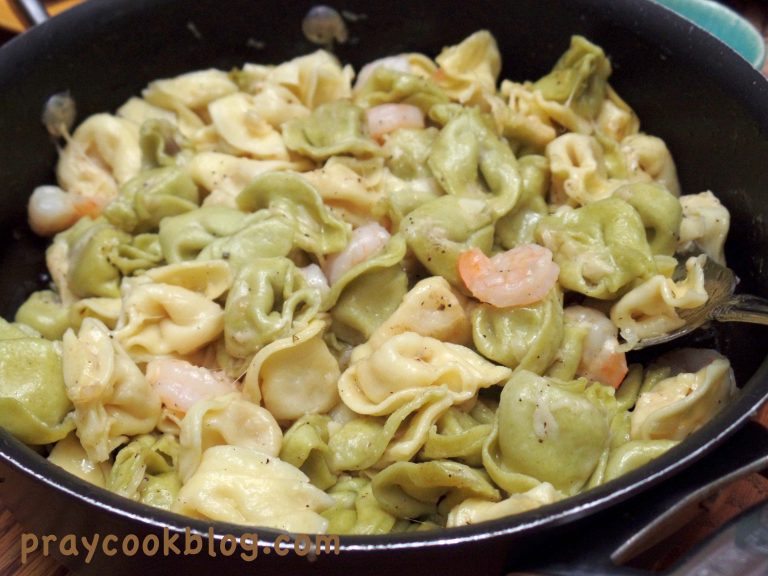 As soon as Thanksgiving dinner is in our review mirror and before we start eating leftovers (or turkey noodle soup or turkey and rice casserole) I am ready for pasta, shrimp, beef, anything quick and easy.
Enter … Shrimp Tortellini!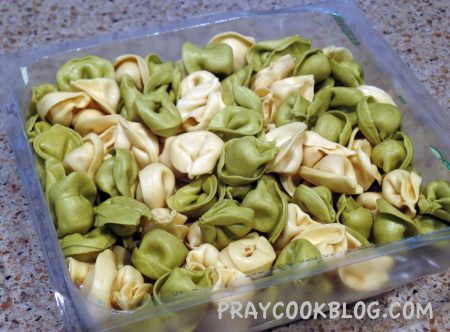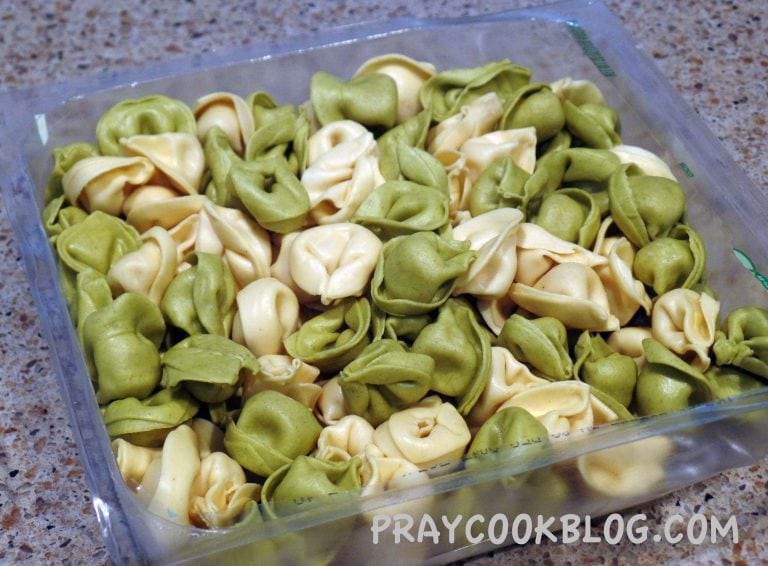 This incredible recipe meets my criteria – simple, fast, and unbelievably delicious!  Starting with fresh store-bought tortellini this main dish goes together quickly.
Earlier this fall I spent time with some of the Godliest women I know.  Besides having sweet prayer time, lots of laughs, and wonderful conversation – we also ate great food!
When our meal planner and fearless leader Susan ended up busy just before dinner Leslie and Bethany took this recipe and got right to it!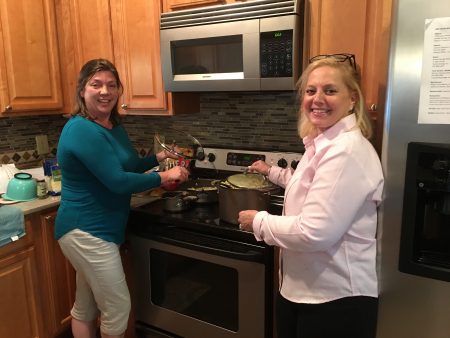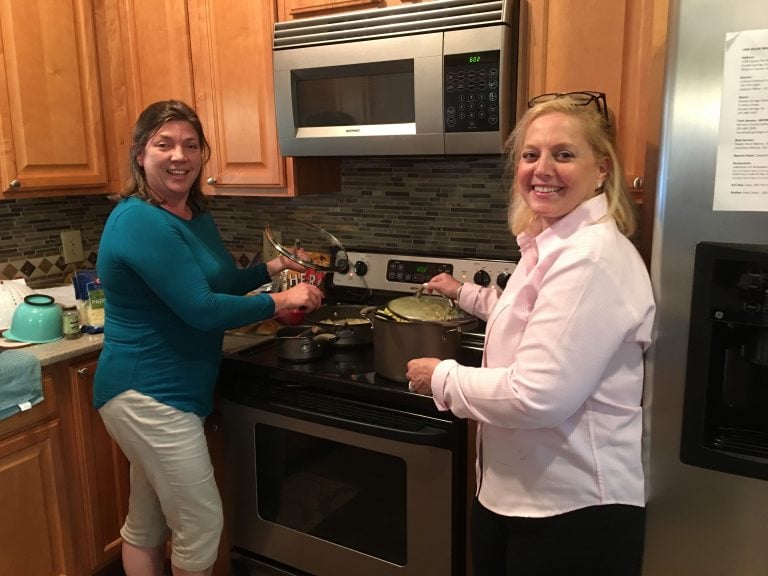 After just one bite I knew this recipe would be coming home with me!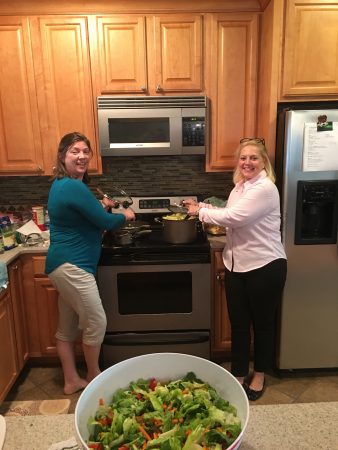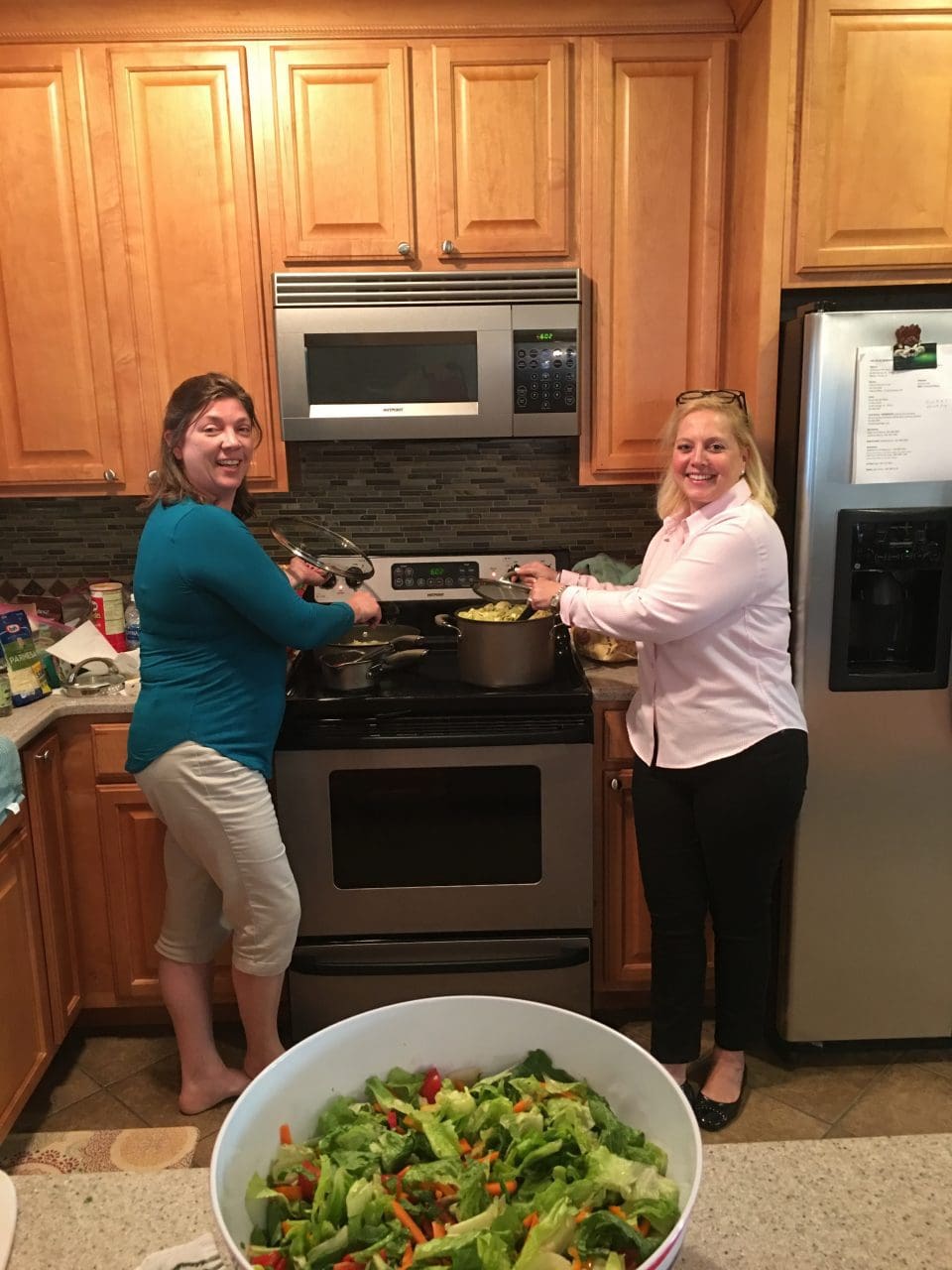 We added a big fresh green salad and the meal was complete. Well, except for the awesome ice cream sundae bar!
Susan is setting up the Sundae Bar and I just had to add this picture of my funny friend Caryle opening a jar of maraschino cherries!
Bottom line: print off this recipe, get the ingredients and make your family very happy soon!
Happy Cooking!
Catherine

Tortellini and Shrimp
Six ingredients, less than an hour and dinners on the table! Yum!
Author:
Shared by My Friend Susan
Ingredients
1 lb. shrimp (peel and devein)
1 (9-ounce) package fresh tortellini, with cheese filling uncooked
⅓ cup unsalted butter
1 shallot, minced
2 tablespoons chopped fresh basil or 2 teaspoons dried basil
1 cup grated Parmesan cheese*
Instructions
Peel and devein shrimp and set aside
Cook the tortellini by following the package directions; drain and set aside.
In a big skillet over medium-high heat, melt the butter.
Add the shrimp, shallot, and basil.
Saute' for about 5 minutes.
Add cooked tortellini and Parmesan cheese, toss; season with salt and pepper to taste.
Serve immediately with large green salad and garlic bread!
Notes
* Original recipe calls for ½ cup Parmesan cheese but I use 1 cup and it is just perfect.