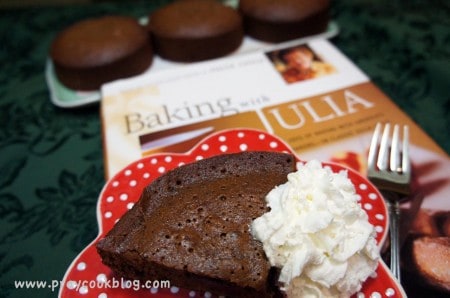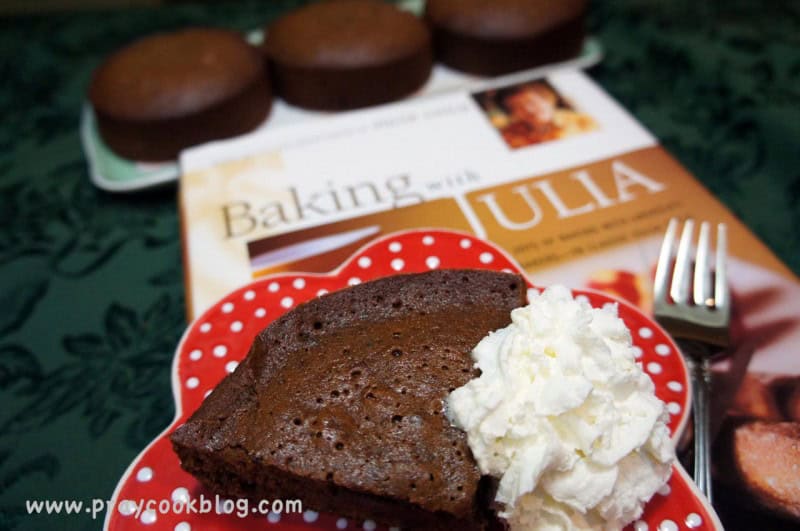 It's Tuesdays With Dorie and this week we baked Gingerbread Baby Cakes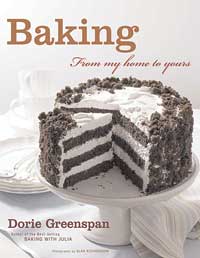 from Dorie Greenspan's book, Baking With Julia.  I'm excited about posting this recipe along with a my second book giveaway for Christmas!  Read your way to the end of the post to find out how YOU can win Dorie Greenspan's best seller, BAKING From my house to yours.
For many bakers, gingerbread is synonymous with Christmas holiday baking.   However for me this was November baking because right now my kitchen is missing counter tops and a back splash! Have I ever mentioned my Chief Culinary Consultant is awesome in the kitchen?  He dismantled my stove, sink, and tiled kitchen counters with precision leaving the place very clean at the end of each day.  Wow, I love a man in the kitchen! 🙂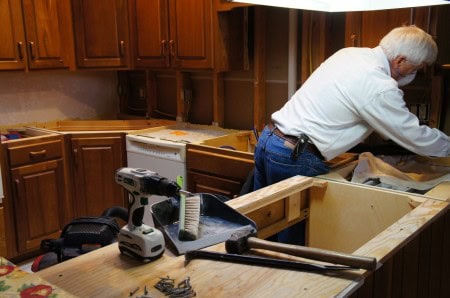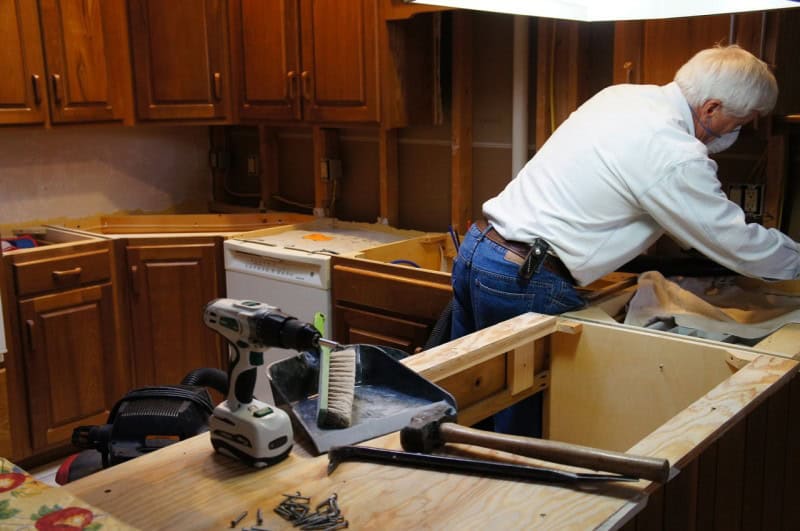 BEFORE the Chief tore up the kitchen I had one last baking session.   In anticipation of these little baby cakes I ordered mini springform pans from Amazon.   They arrived and I was ready to go!  There are four pans in the set.  The recipe calls for 8 mini 4″ pans.  These are 4 1/2″ round.  I made 5 little cakes and one slightly larger cake in a 6″ pan I already owned.  (In case you need these little pans I put a link at the end of this post).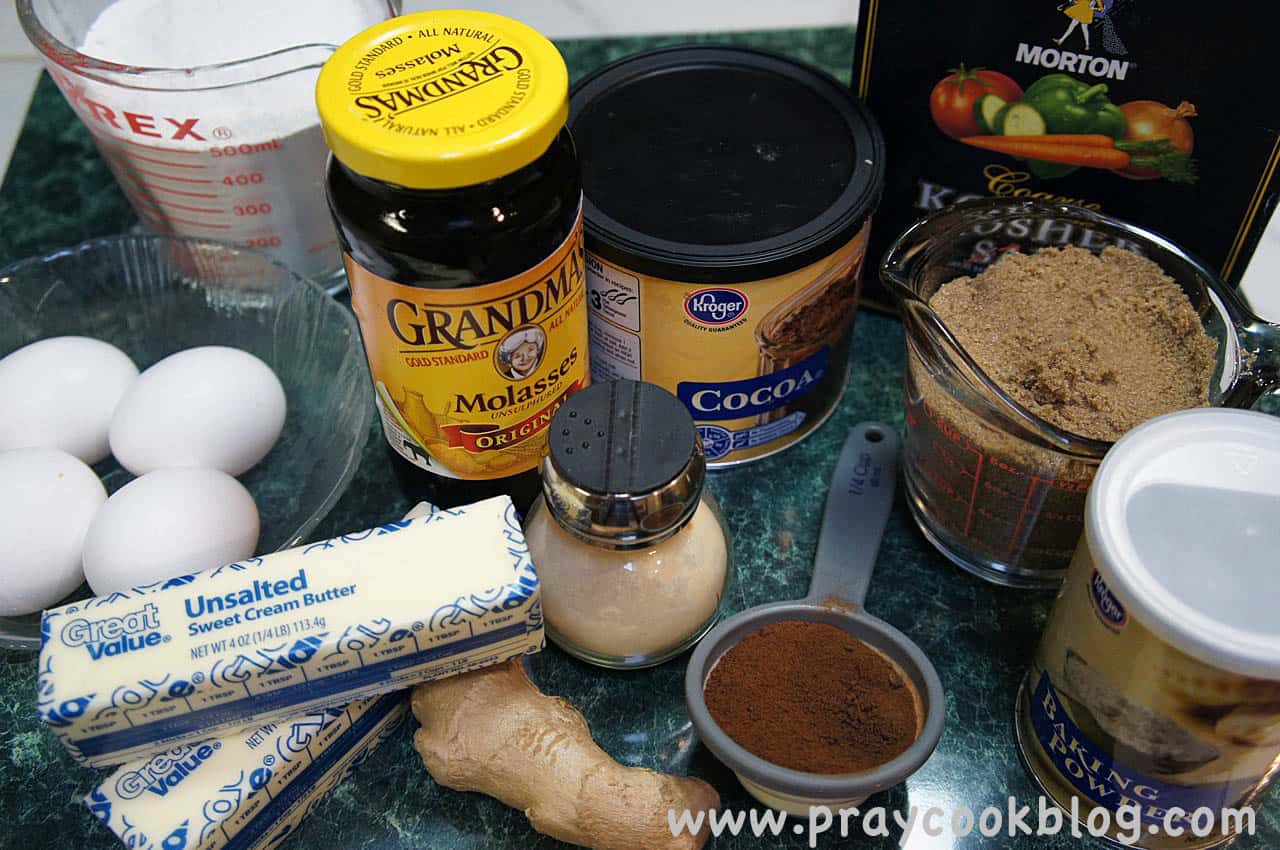 I've never made homemade gingerbread cake or cookies.  Once I made a box cake mix and it turns out it is nothing like the homemade version. Homemade is denser, tastier, and fills the entire house with the fragrance of chocolate-coffee-ginger.  This recipe calls for espresso powder.  I can't find it within 100 mile radius of my little corner of the world.  Next stop …  Amazon.  In the meantime, I pulverized instant coffee granules for a decent replacement.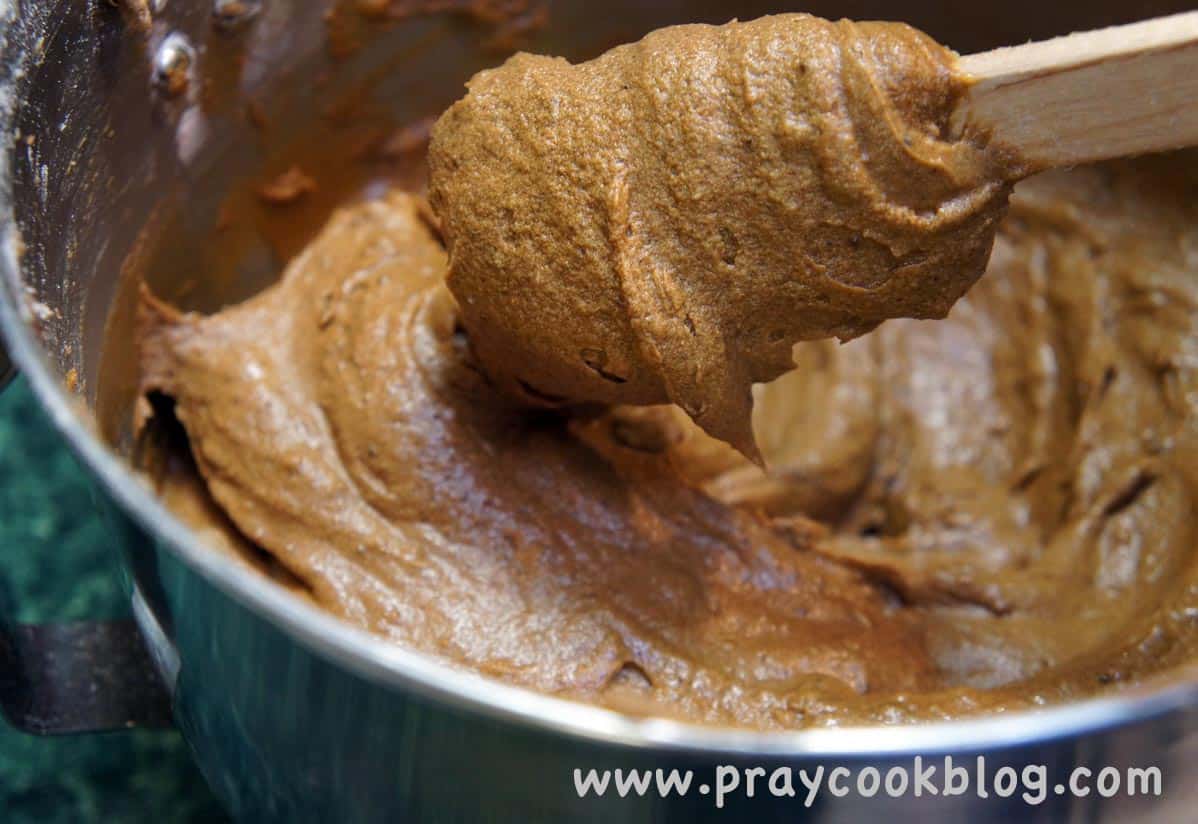 Dry ingredients are mixed into the wet ingredients of whipped butter and sugar. Fresh ginger is added — standard making the cake stuff.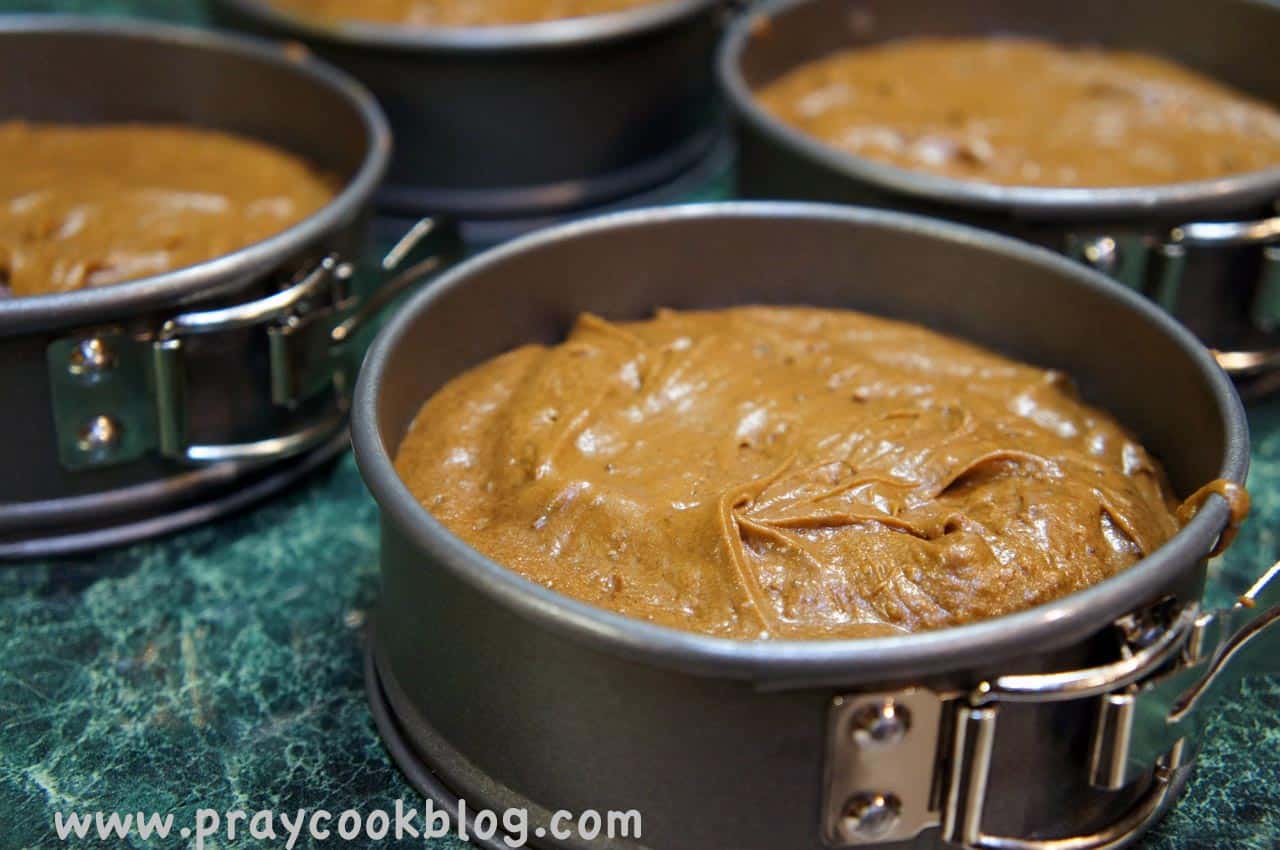 However, the result is anything but standard.  Aren't these little mini springform pans just the cutest?  The cakes bake at 350 degrees F.  Mine took about 25 minutes but that will vary based on the size of your pan.  After cooling these are divine served with a big 'ol dollop of whipped cream!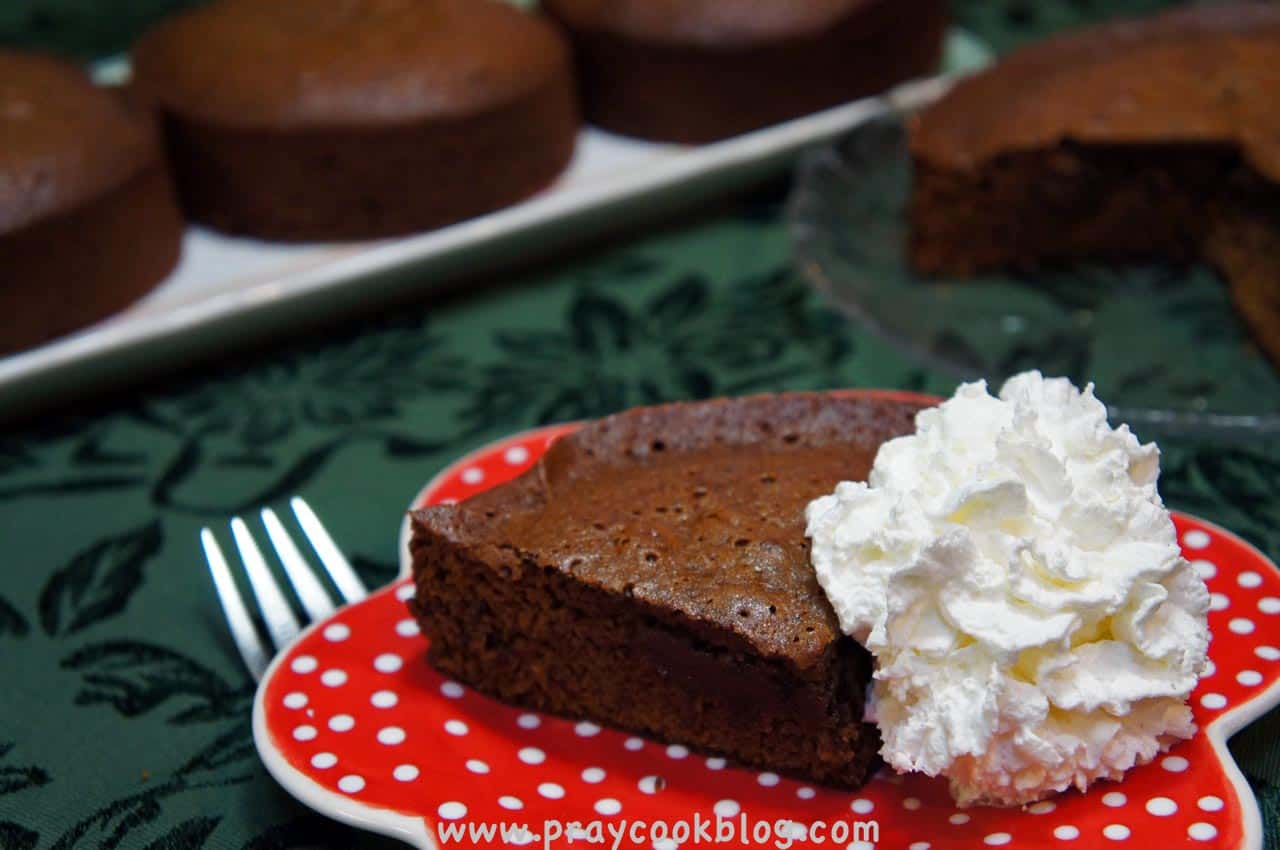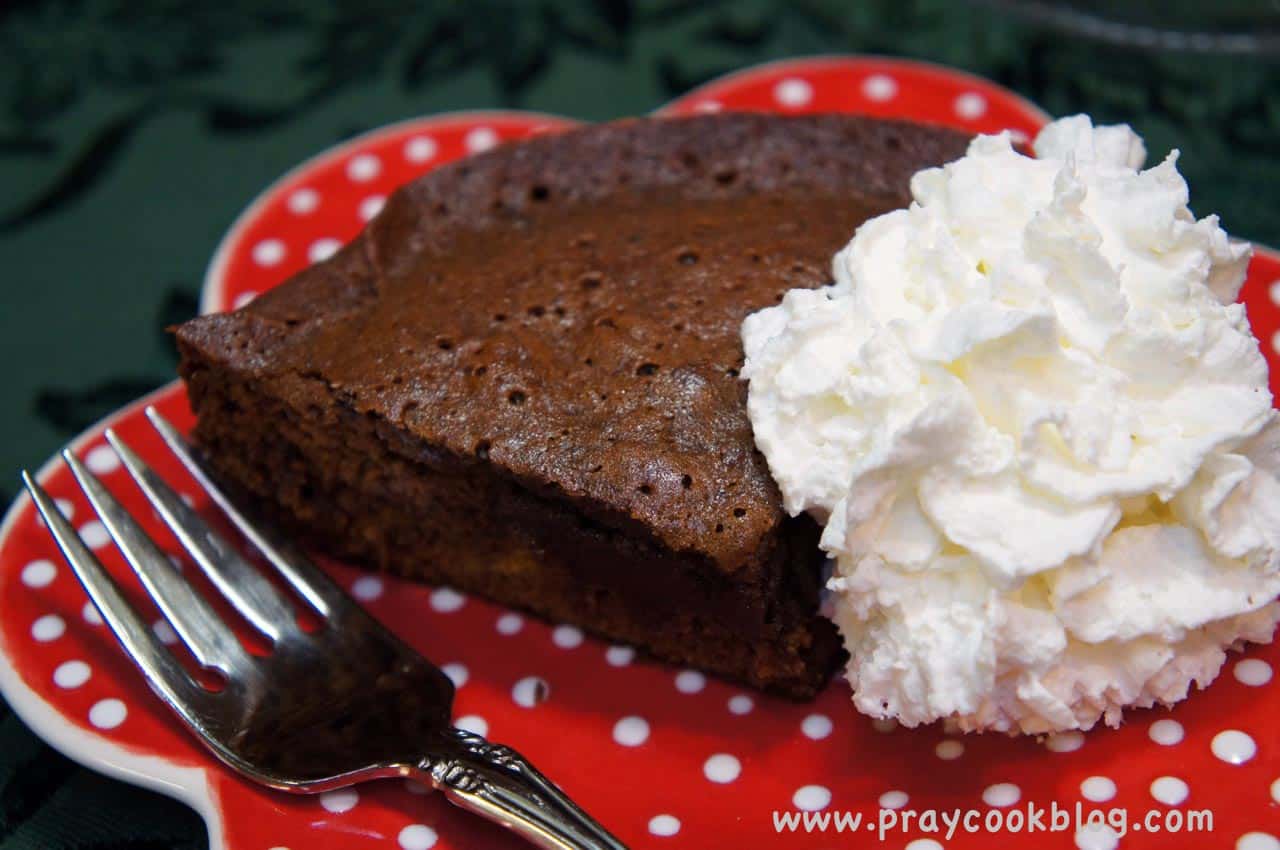 Our host for this recipe is Karen of Karen's Kitchen Stories.  Karen will post the recipe. Click HERE to check out gingerbread baby cakes from some of our other bakers!
Do you want to win the cookbook, BAKING, from my house to yours?
To enter to win, simply leave a comment on this post.
You can receive up to FOUR additional entries to win by doing the following:
1. Subscribe to My Daily Bread Body and Soul by either RSS or email. Come back and let me know you've subscribed in an additional comment.

2. Become a fan of My Daily Bread Body and Soul on Facebook. Come back and let me know you became a fan in an additional comment.

3. Follow My Daily Bread Body and Soul on Pinterest. Come back and let me know you became a fan in an additional comment.

4. Follow Me on Twitter.  Come back and let me know you started following on Twitter.
Deadline: Sunday, December 9, at 11:59pm CST.
Winner: The winner will be chosen at random using Random.org and announced at the top of this post on Monday, December 10, 2012. If the winner does not respond within 24 hours, another winner will be selected.
Disclaimer: This giveaway is sponsored by Pray Cook Blog, My Daily Bread Body and Soul.  Good luck!
Merry Christmas and keep on cooking!
~Blessings, Catherine