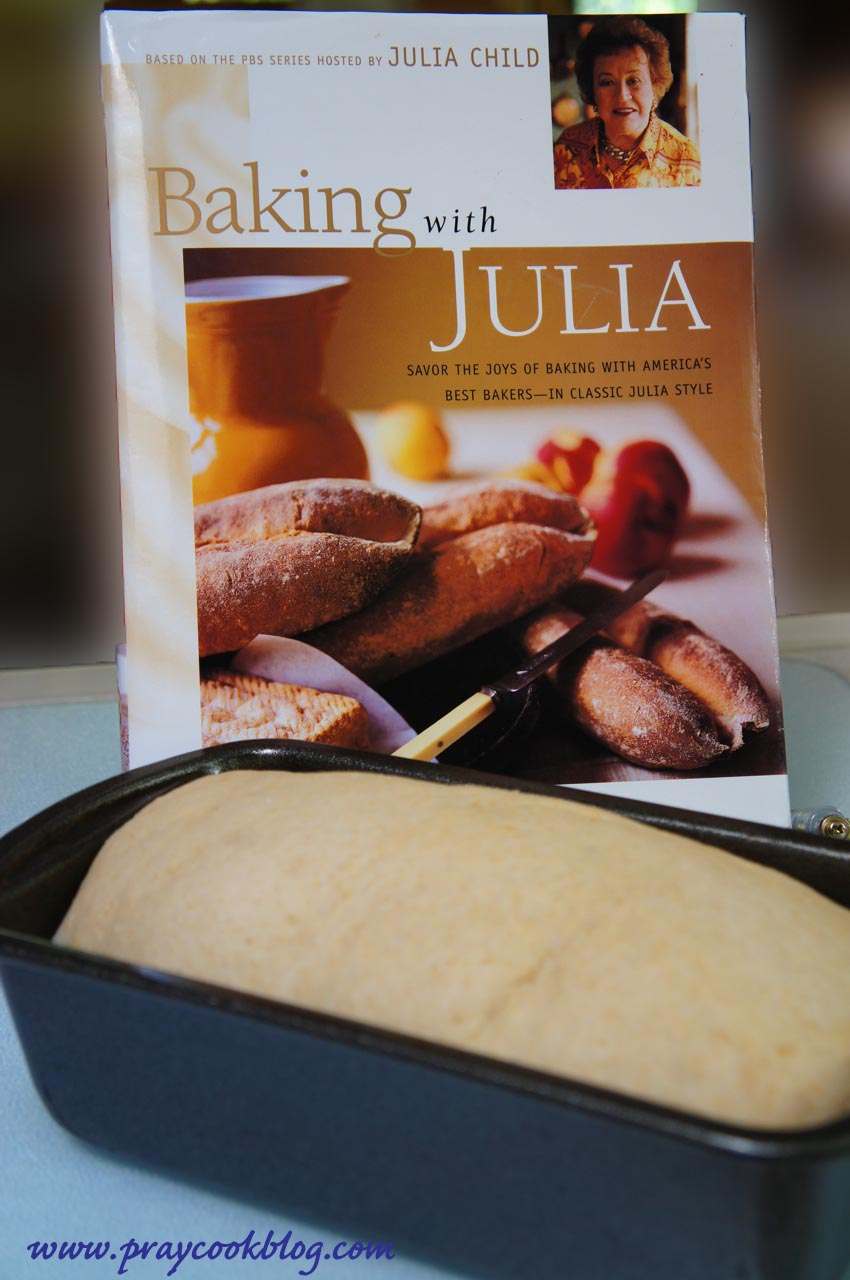 If you have been with me very long you will know I LOVE baking bread!  You will also know that every-other-Tuesday I join about 400+ bakers around the world as we are baking our way through Dorie Greenspan's cookbook, Baking With Julia.  So when Whole Wheat Loaves came up as our next Tuesdays Wit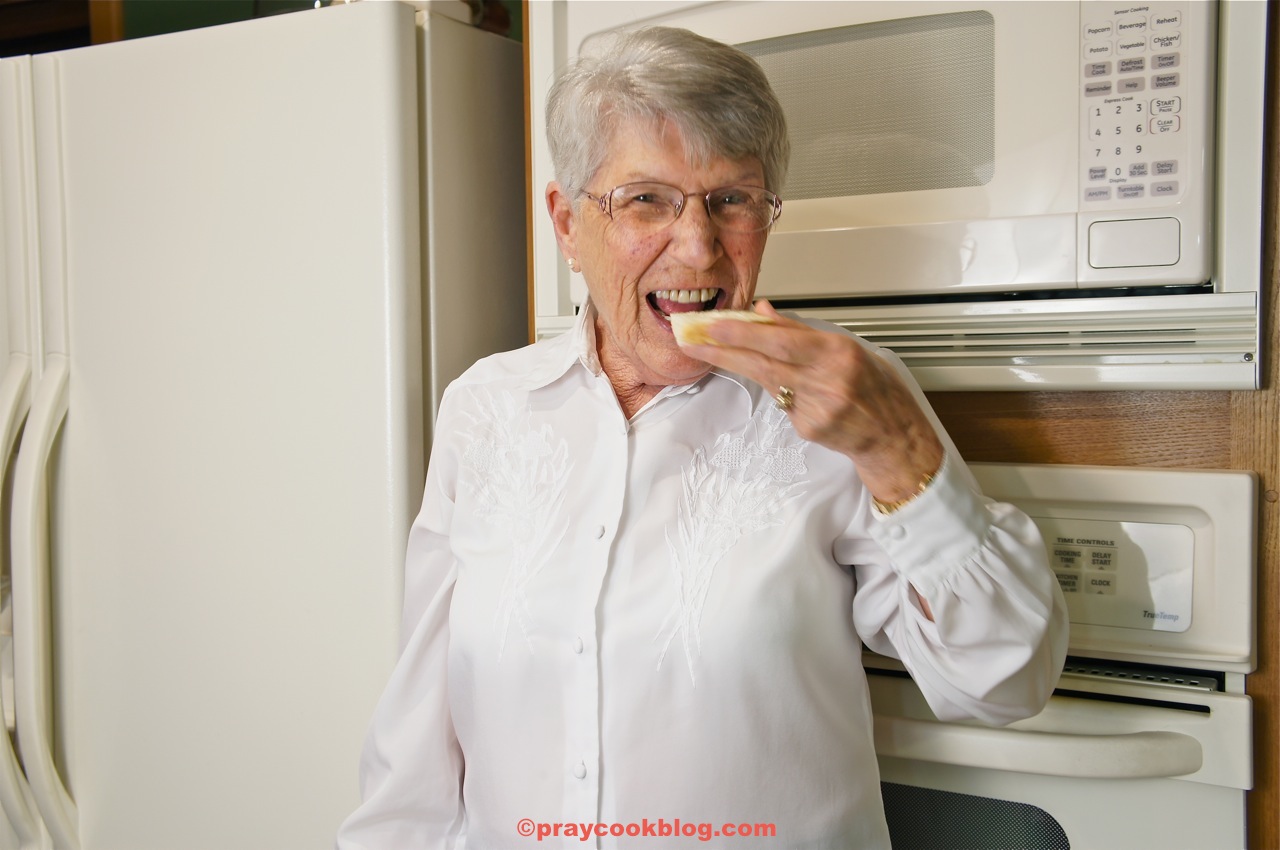 h Dorie recipe I was thrilled.  In our home we typically eat whole wheat or multi-grain bread, except of course when the TWD recipe was White Loaves! Then I made white bread and as you can see, my sous-chef dish-washing mom especially likes it!  I think she would prefer white bread all the time … but you know, healthy eating and all that jazz dictates wheat, wheat, wheat…
The first bread I ever made was Hot Roll Mix purchased in a box that included the flour mixture and yeast. I was 18 years old, newly married and had no idea what I was doing — in and out of the kitchen.  I dissolved the yeast in water, mixed it with the flour and with any luck at all I would have yeasty rolls for dinner.  Sometimes they were good, sometimes they were little bricks.  I have no idea why, one way or the other.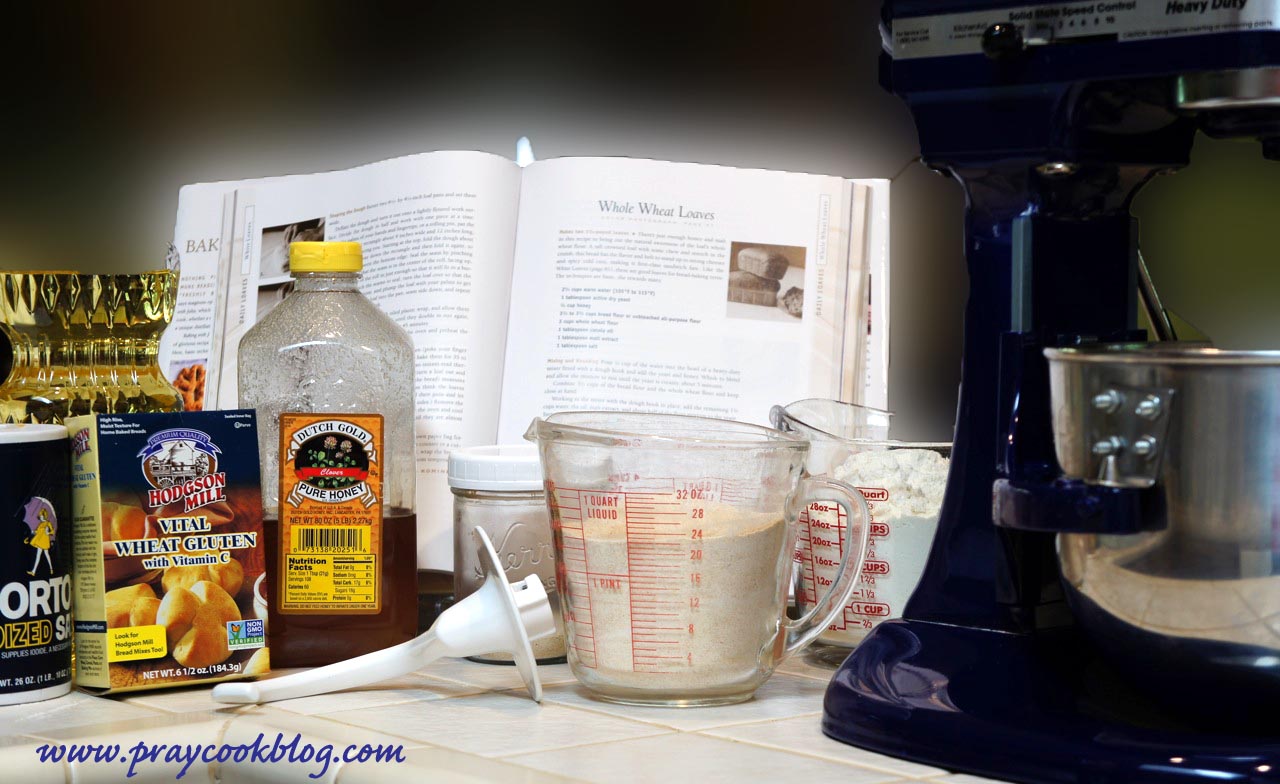 Hundreds of loaves later … the wheat bread recipe from Baking With Julia, is the perfect recipe to add to any recipe arsenal. In Dorie's own words, "… this bread has the flavor and heft to stand up to strong cheeses and spicy cold cuts, making it first-class sandwich fare."
Honey sweetens the bread slightly.  Julia's recipe calls for malt extract. When the mood struck me to make this bread for the first time, I didn't have malt extract on hand. I didn't use it although I plan to buy it when I find it and give it a try.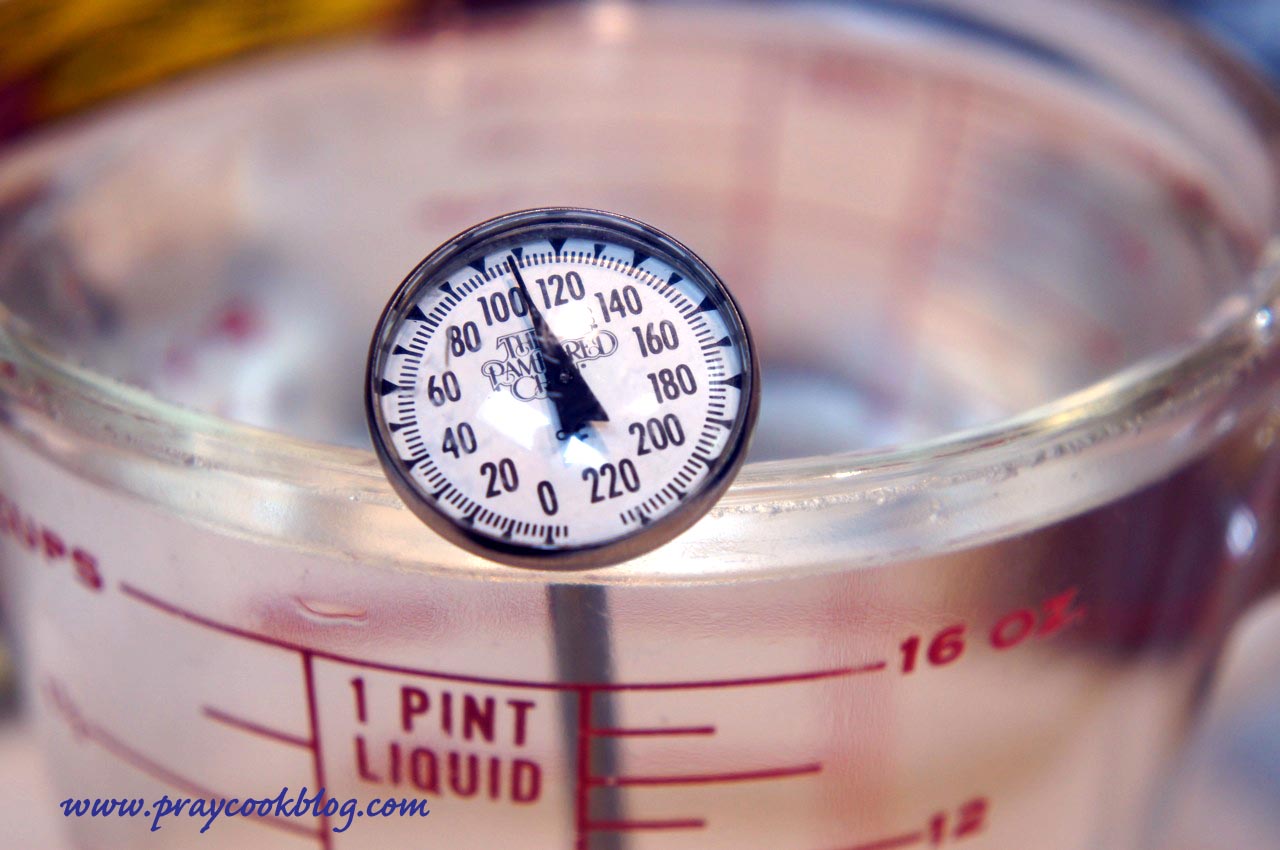 What I didn't know "back then" and is a "must know" now, is that the liquid (water or milk) needs to be between 105 degrees F. and 115 degrees F. when used to dissolve the yeast.  Any cooler the yeast won't bloom, any hotter runs the risk of killing the yeast.  For me about 110 degrees F. is just perfect. I remember when recipes stated "water should be the temperature of a baby's bottle."  Oookkkkaaay …. whatever that means.  Trust me on this one, when making bread get an instant read thermometer, warm the water to 105 to 115 and you will be off to a GREAT start!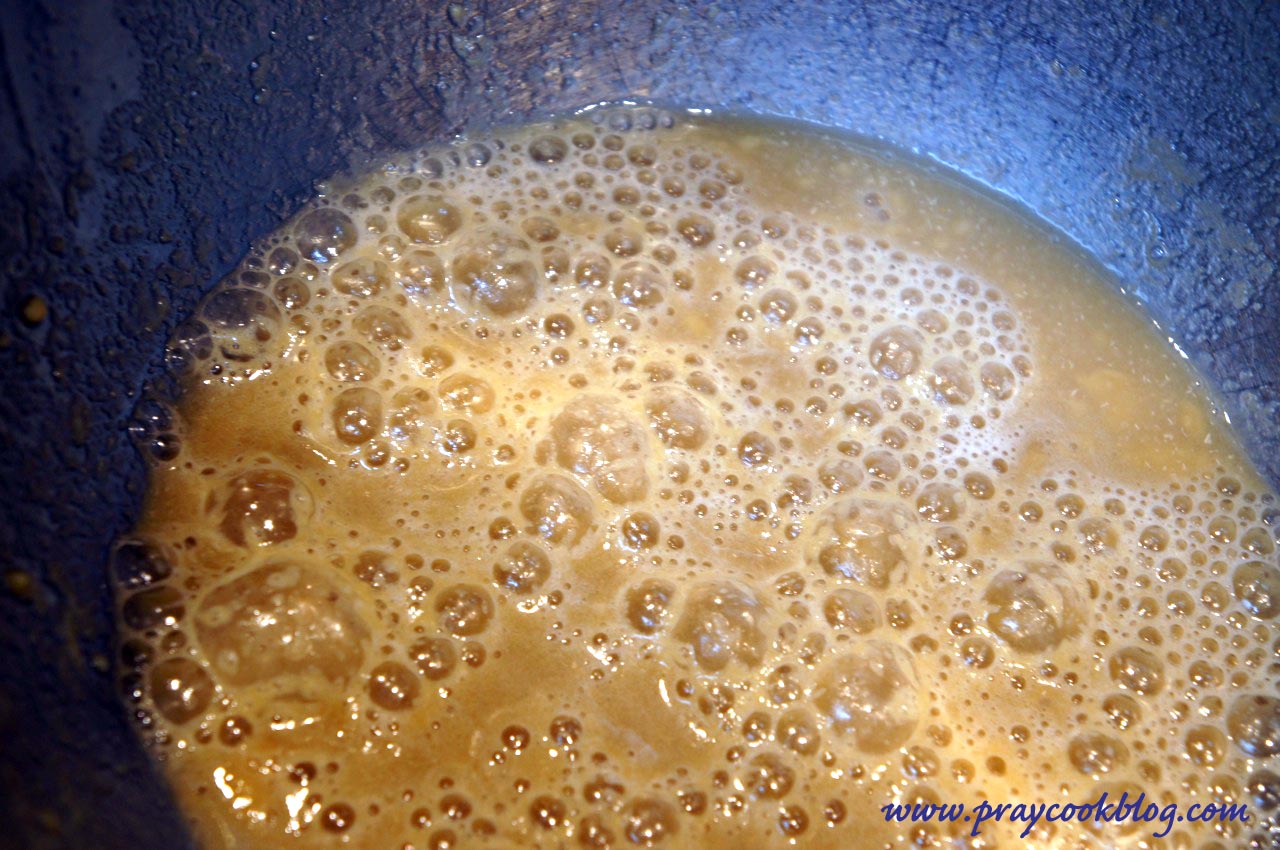 Yeast, water, honey and a few minutes "resting" will cause the active yeast to bloom beautifully as it begins to bubble.  The rest of the ingredients are added into this incredibly fragrant liquid.  Often times bakers are confused about the different types of yeast and what to use if a recipe calls for one kind, but all you have is another.  There are three basic types of yeast:  fresh (or cake), instant, and active dry. One of my fellow Tuesdays with Dorie bakers wrote a very informative blog post about yeast.  Check it out at Of Cabbages and King Cakes.
I always include Vital Wheat Gluten when I make bread.  It isn't part of this recipe, but it is always part of mine 🙂  Vital Wheat Gluten helps the bread to rise higher, stay fresher, while increasing protein and improving the shape.  I notice a difference when I use it.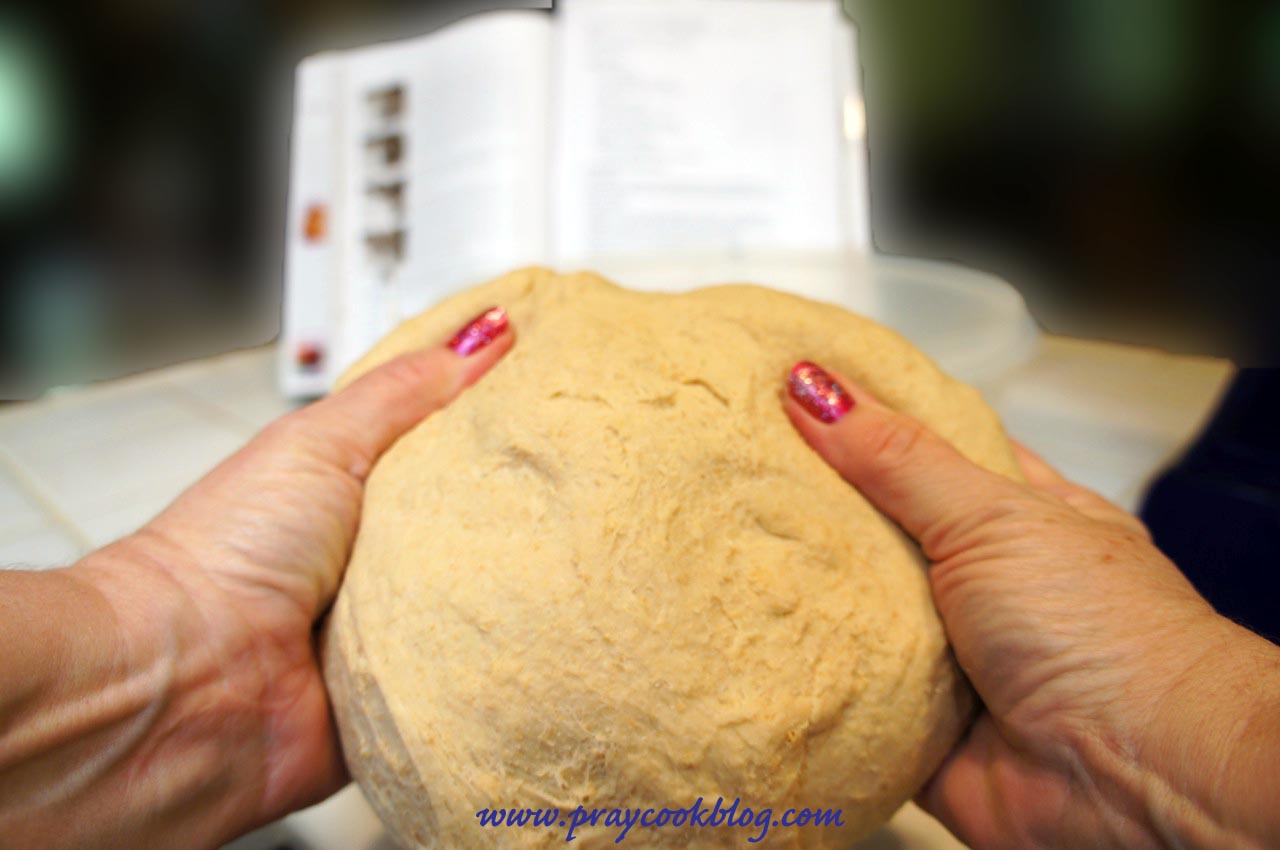 My bread dough was mixed in a Kitchen Aid mixer and kneaded for 10 minutes. I love this part.  I add the flour slowly leaving about 3/4 cup to add one tablespoon at a time while the bread is being kneaded.  My hands aren't actually doing the kneading but I tend to the dough, scrape down the sides and watching for the moment the dough leaves the sides of the bowl and forms into a ball. I stop adding flour at that time.  Even if I have 1/4 to 1/2 cup left I don't add it.  Adding too much flour is how I made "bricks" in the past.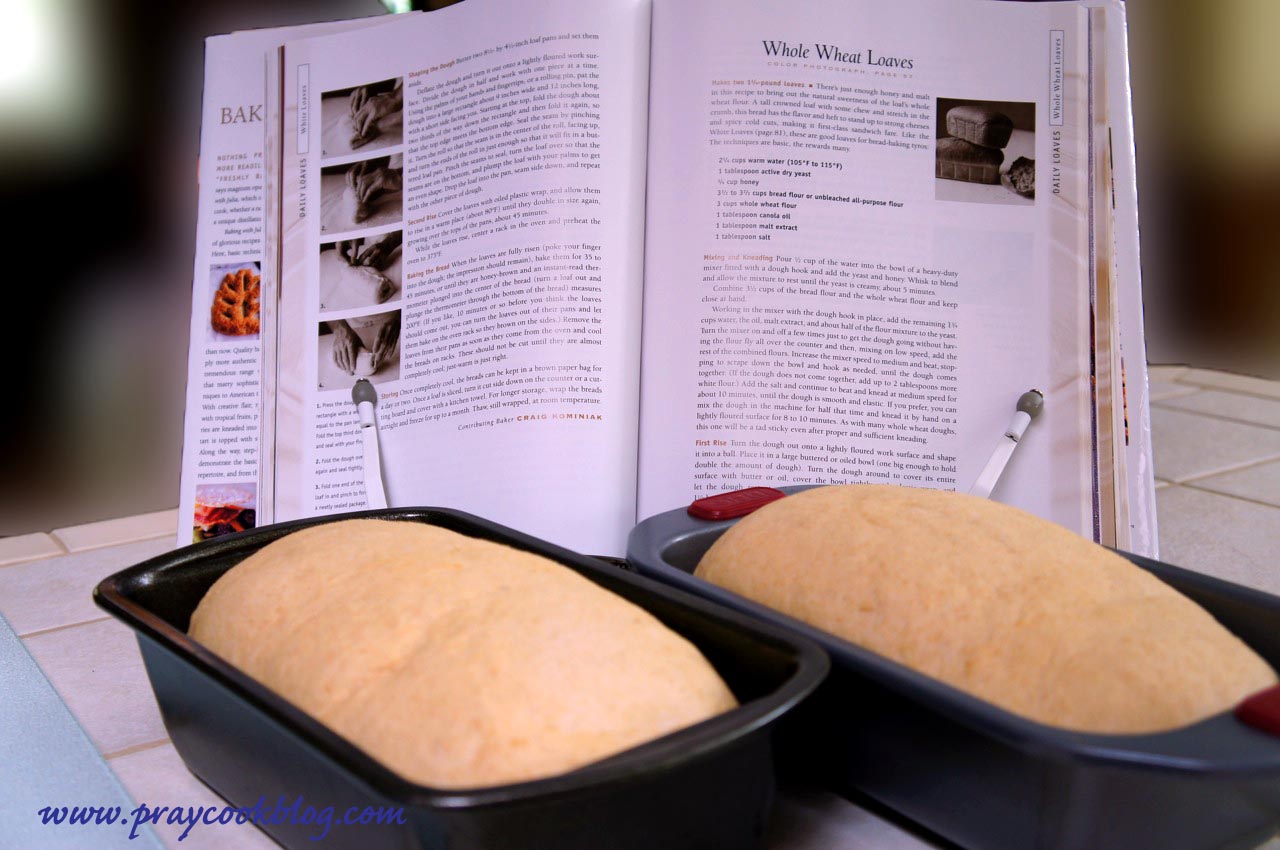 The dough is oiled and placed in a bowl to rise, doubling in size.  This takes about 1 to 2 hours, depending on the temperature indoors, outdoors, the humidity and a multitude of other factors that I am sure have sabotaged my bread … in the past.  Once the dough has risen a first time, it is divided, shaped and placed in baking pans to rise again.  When the dough rises about 1″ above the pan line it is ready for the oven.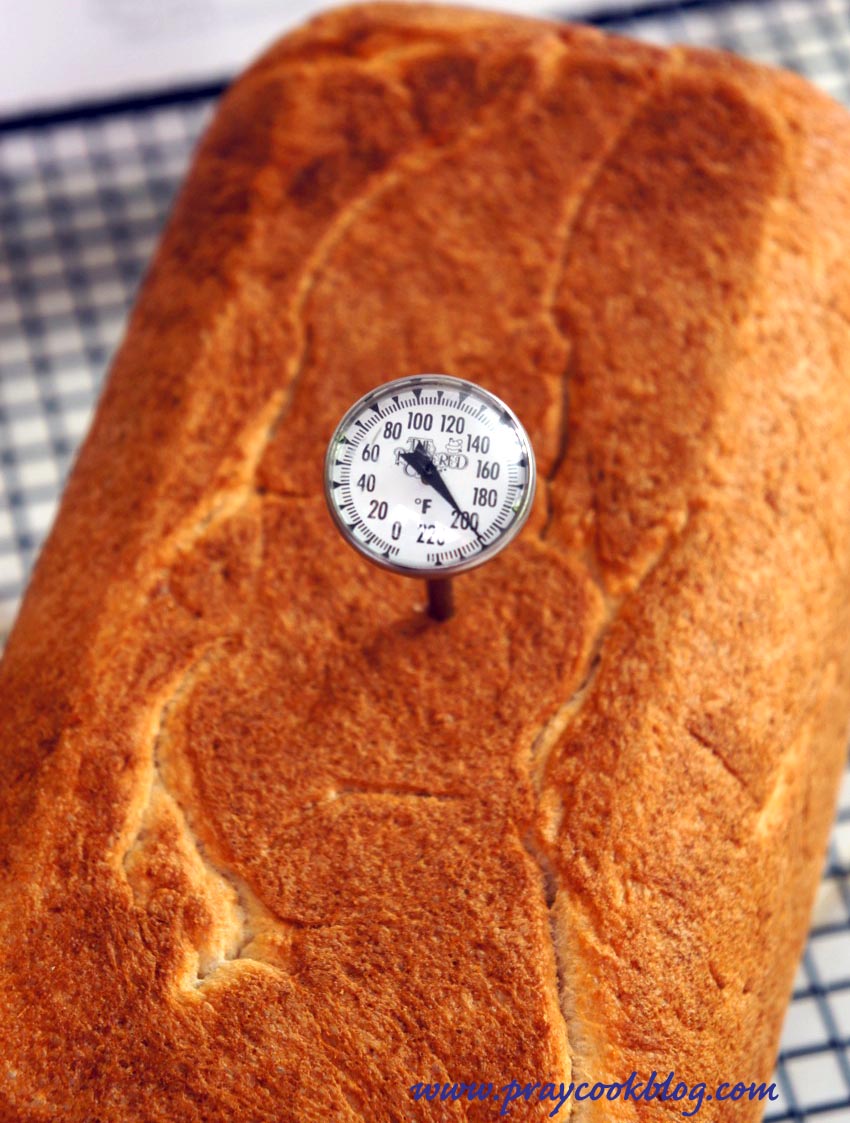 This bread bakes at 375 degrees F. for about 35 minutes or until the loaf is golden brown.  Now is the second time you will want to use your instant read thermometer. When the bread is done it will register 200 degrees F. on the instant read. The easiest way to know is to take the bread out of the oven, tip the pan and let the loaf fall on its top.  Quickly plunge the thermometer into the bottom of the loaf.  At 200 degrees F. – DONE!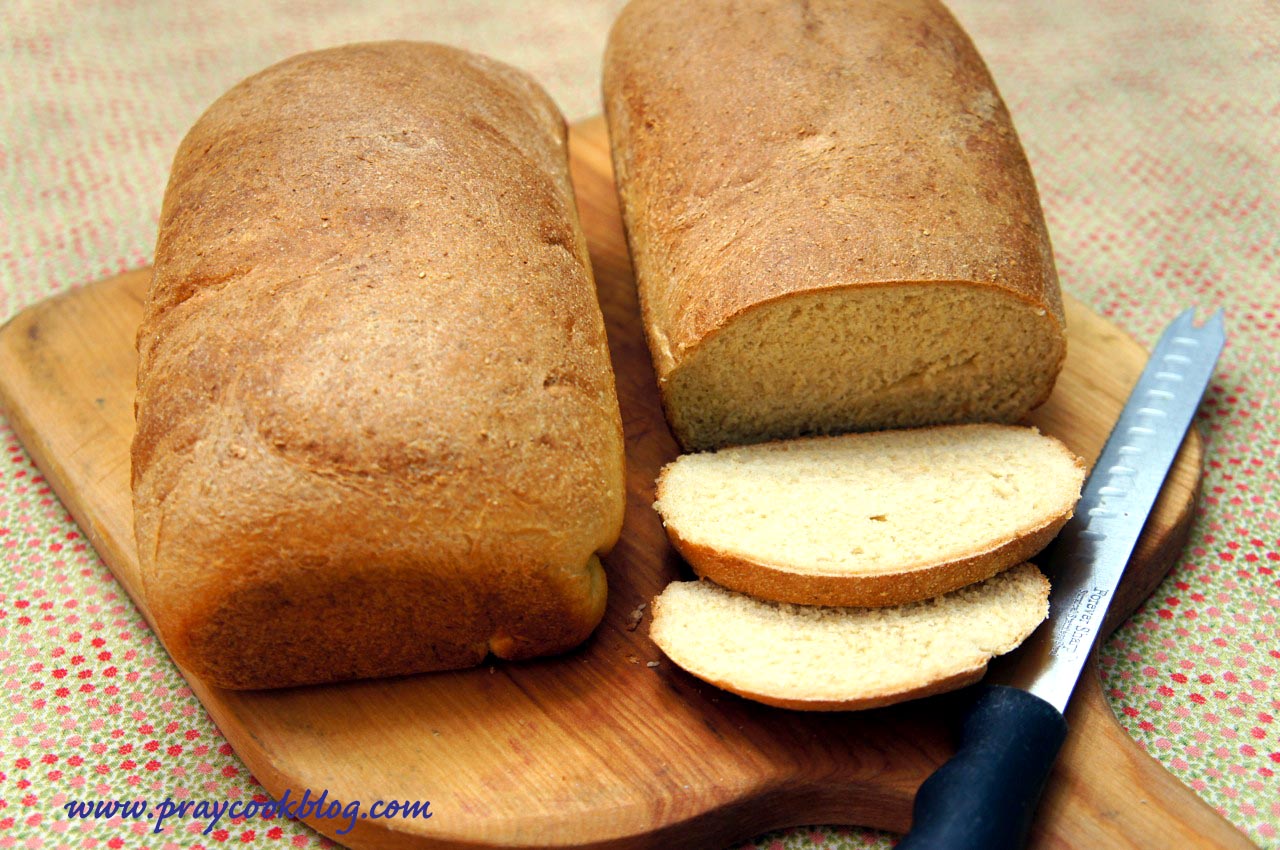 The loaves should be removed from their pans as soon as they come from the oven and cooled on racks.  Here comes the hard part … these should not be cut until they are almost completely cool.  We most generally cut too early, slather on butter and enjoy!  This recipe makes great bread for toast and sandwiches.
The recipe in full detail can be found in a couple places:  Dorie Greenspan's book, Baking With Julia or from our hosts for this week:
Michele of Veggie Num Nums
Teresa of The Family That Bakes Together