Walk Through The Bible In One Year
Week 16 reading plan per day
Click on the colored link to read each day's scripture.
Monday 2 Kings 1-4, Tues 2 Kings 5-8,
Wed 2 Kings 9-11, Thursday 2 Kings 12-15,
Friday 2 Kings 16-18,
Saturday 2 Kings 19-22,
Sunday 2 Kings 23-25
Blessings as you read!
Tuesdays With Dorie is coming up this week on … Tuesday 🙂  However, before we make the most incredible recipe of  Pecan Sticky Buns, we must first make Brioche.  So I thought I would post the process for making Brioche today and tomorrow you will learn how I used it to make Pecan Sticky Buns.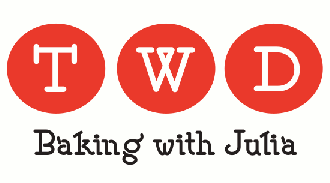 According to Dorie Greenspan, "Brioche is an wonderfully elegant yeasted dough, a cross between bread and pastry. It is rich with butter and eggs, just a little sweet, pullable — a gentle tug, and the bread stretches in long, lacy strands — fine-textured, the result of being beaten for close to half an hour!"
Half an hour!  Really?  I love new recipes and I have really enjoyed the treats I have made so far with the TWD:Baking With Julia bakers group.  But I have to tell you, I almost walked away from this one.  Reading through the Brioche recipe and then on to the Pecan Sticky Buns I just wasn't sure I had time to make this.
Fast forward … 24 hours.  The Brioche is made. The Pecan Sticky Buns are made and resting nicely in the freezer.  I am so thankful I took the time to work through this process.  The end result is absolutely priceless.  I have made a slew of caramel rolls, sticky buns, and cinnamon rolls through the years. But never, ever have I made a pecan sticky bun that ends up in layers upon layers of elegant, buttery pastry that bakes so divinely.  I am so thankful I didn't miss this dance 🙂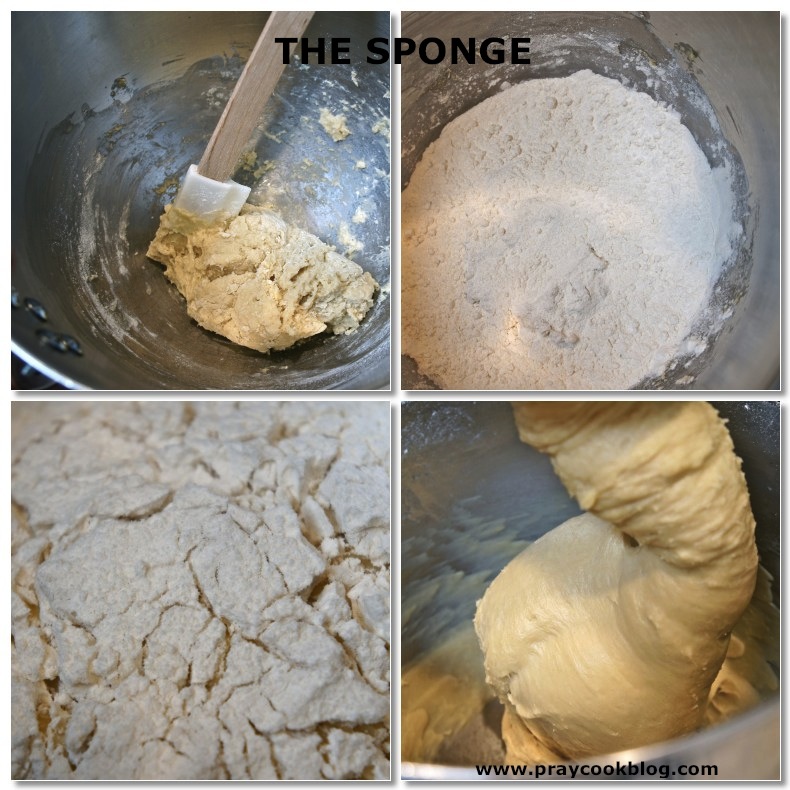 Okay Brioche first.  There is nothing difficult about this, just time consuming. The recipe starts with The Sponge.  A sponge is made to give the yeast a proofing period and deep flavor.   First you mix milk, dry yeast, eggs and some flour.  This is just mixed by hand.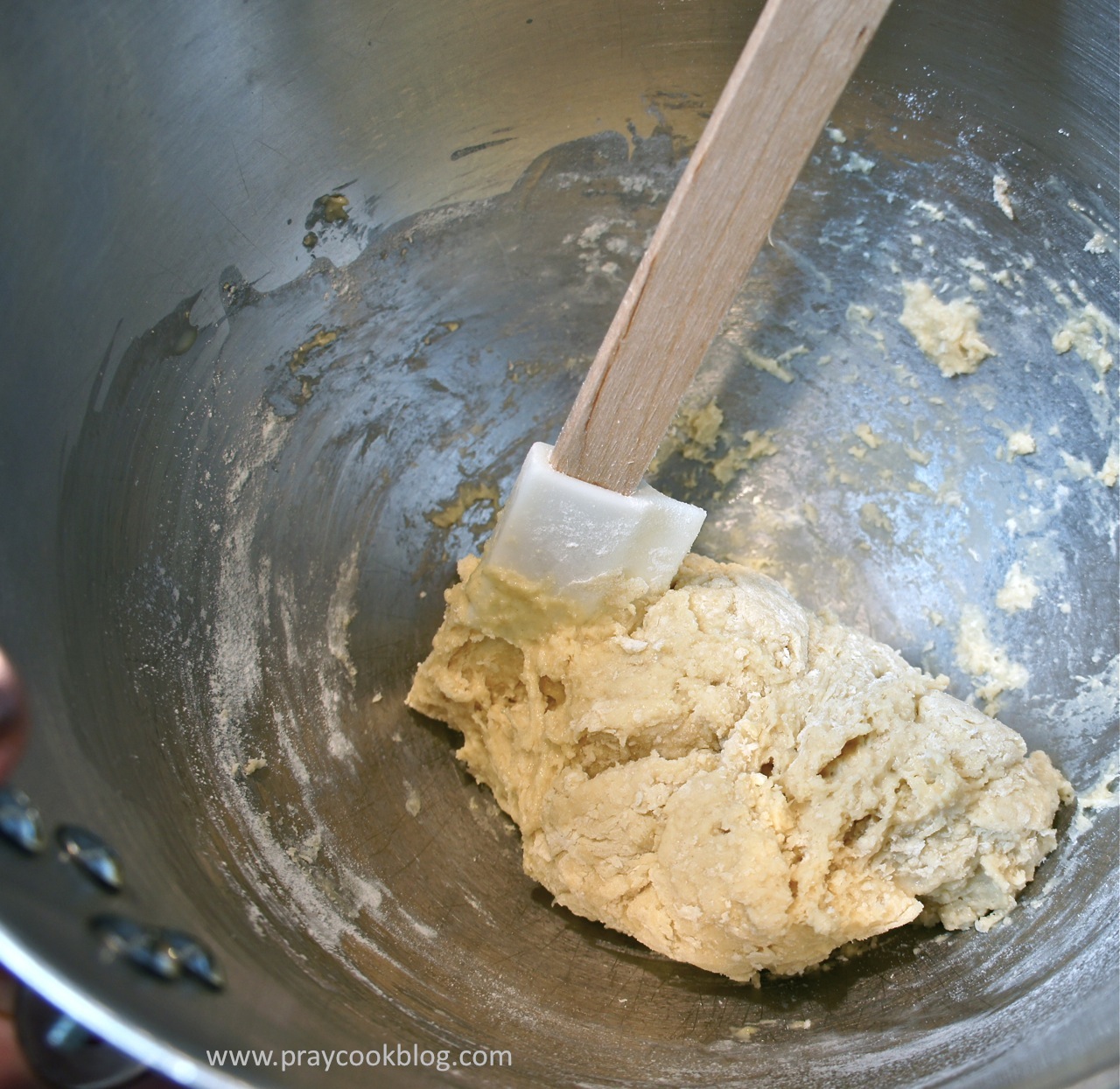 Next the "sponge" is covered with more flour.  This sets uncovered for about 30 minutes.  After this resting time the flour will "crack" and this will show that the yeast is working fine.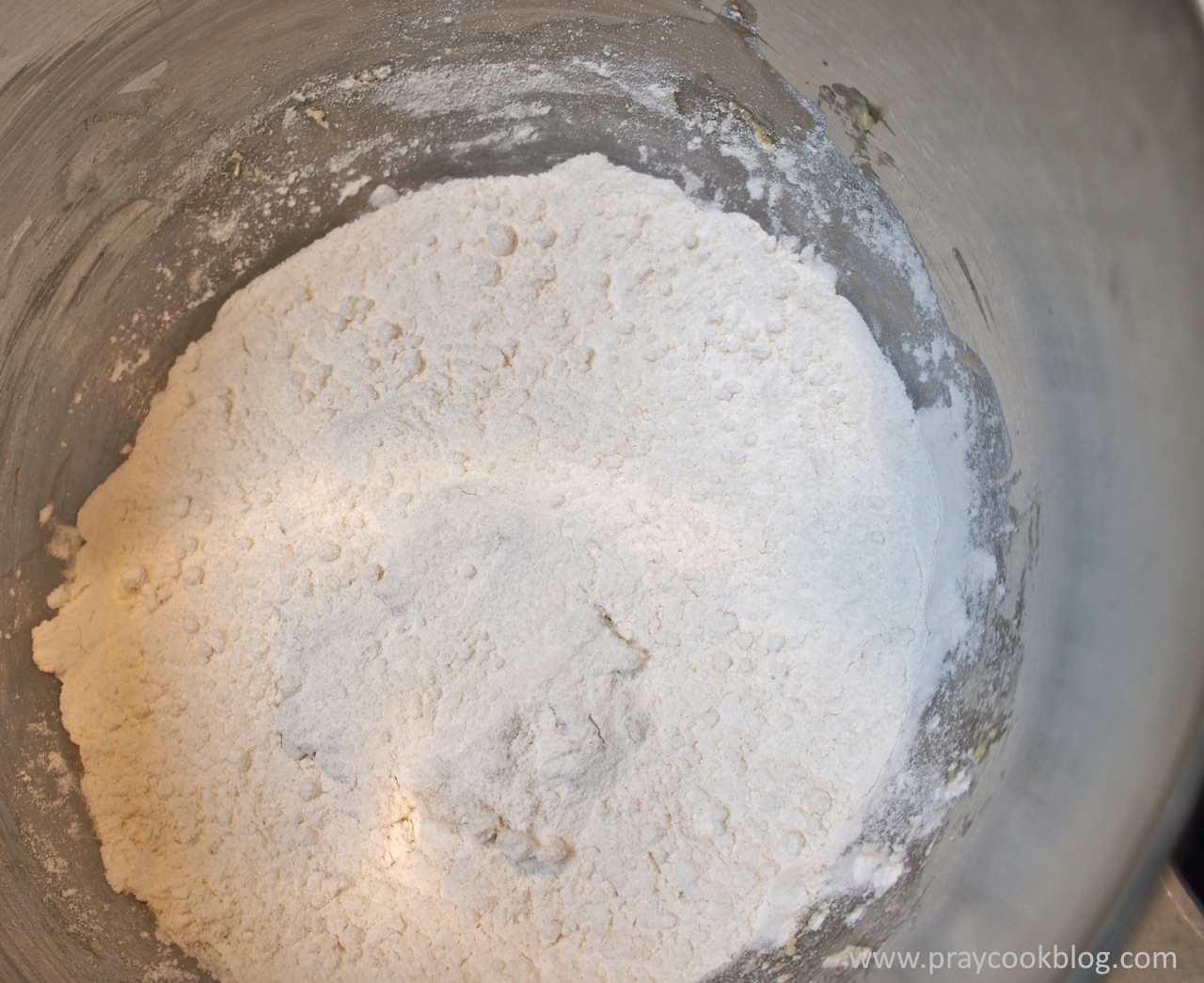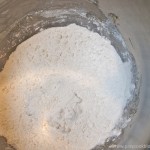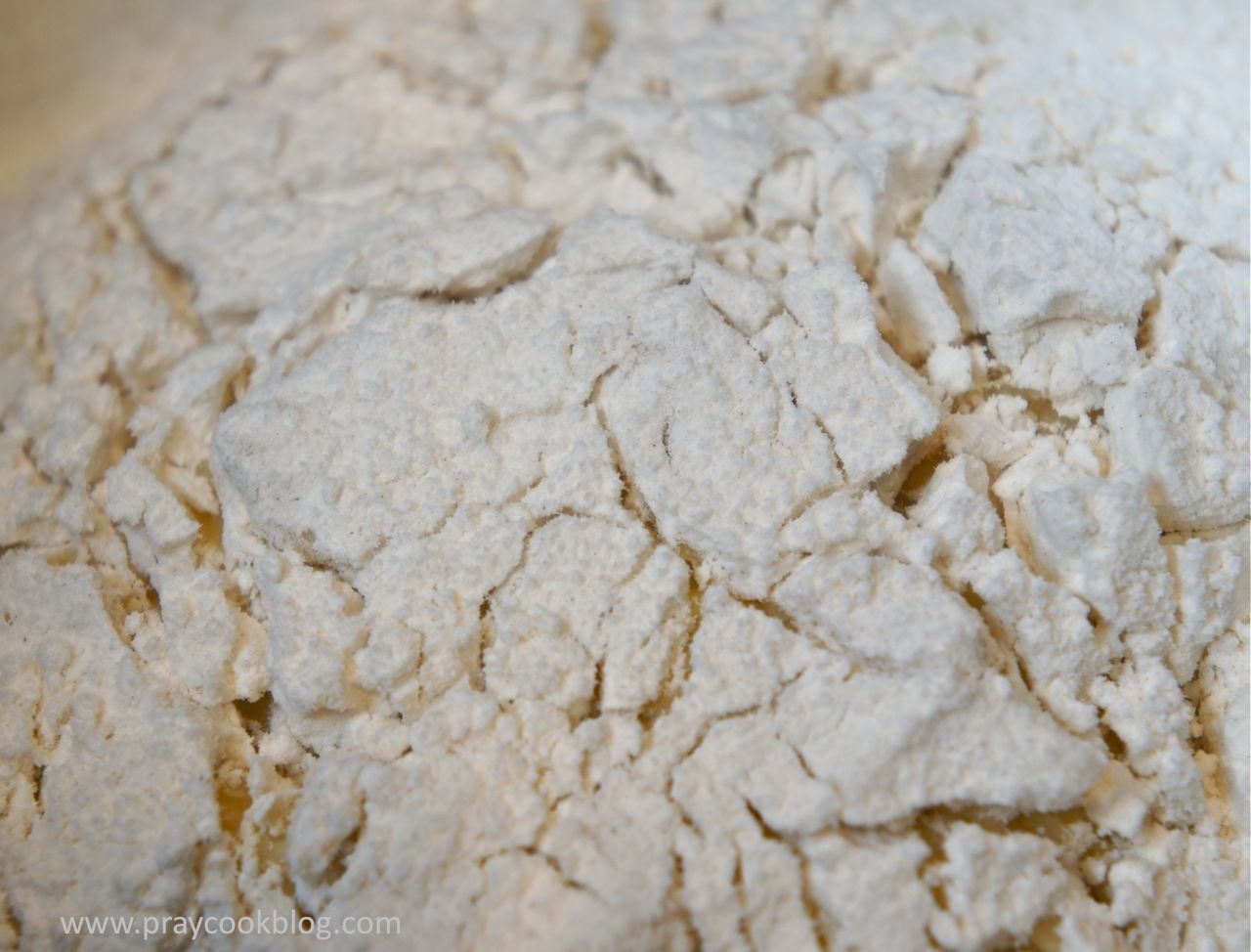 Then sugar, salt, more eggs, and flour are added.  At this point you will be really, really glad you have a Kitchen Aide or whatever bread making machine you use because the dough is mixed on medium speed for 15 minutes.  Not 14 minutes or 16 minutes but precisely 15 minutes 🙂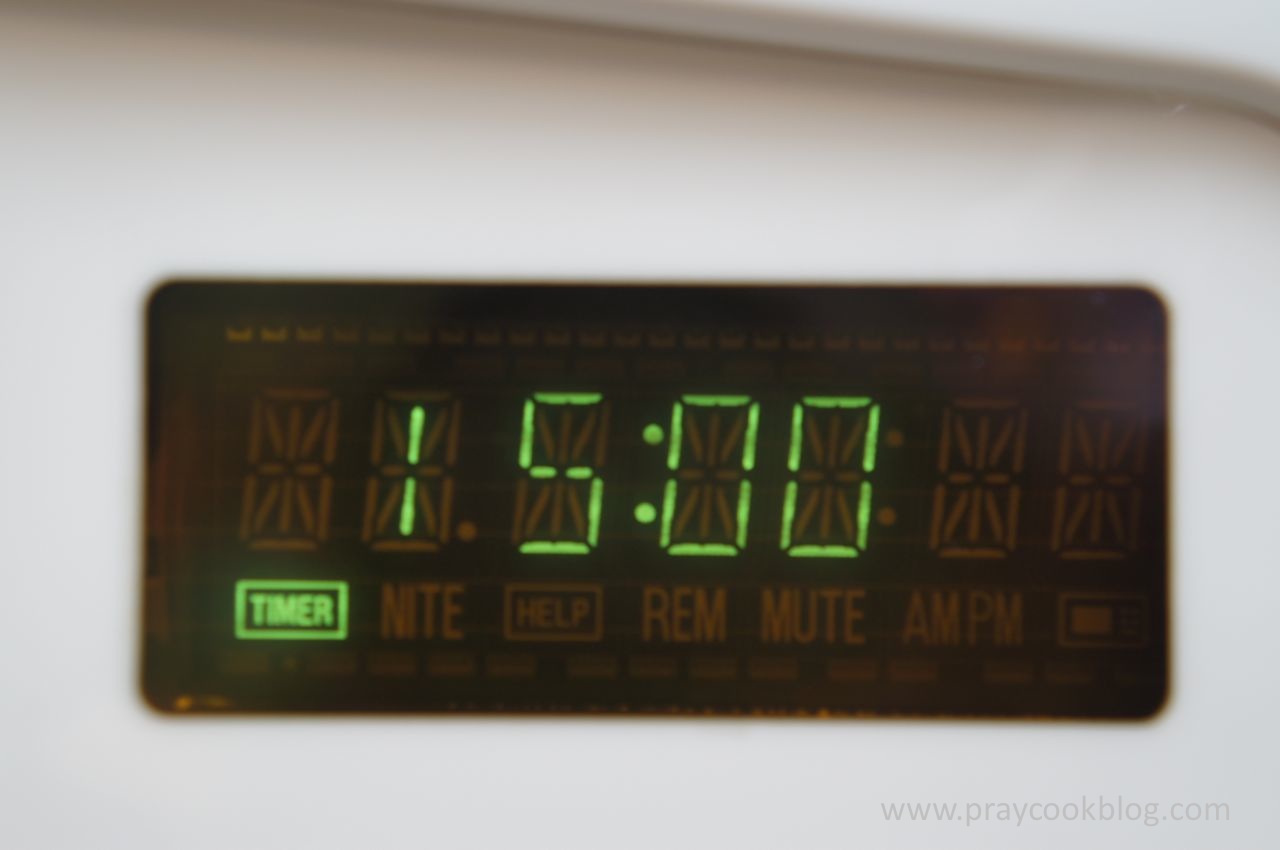 I used my KA and it warmed up a bit, but made the dough beautifully.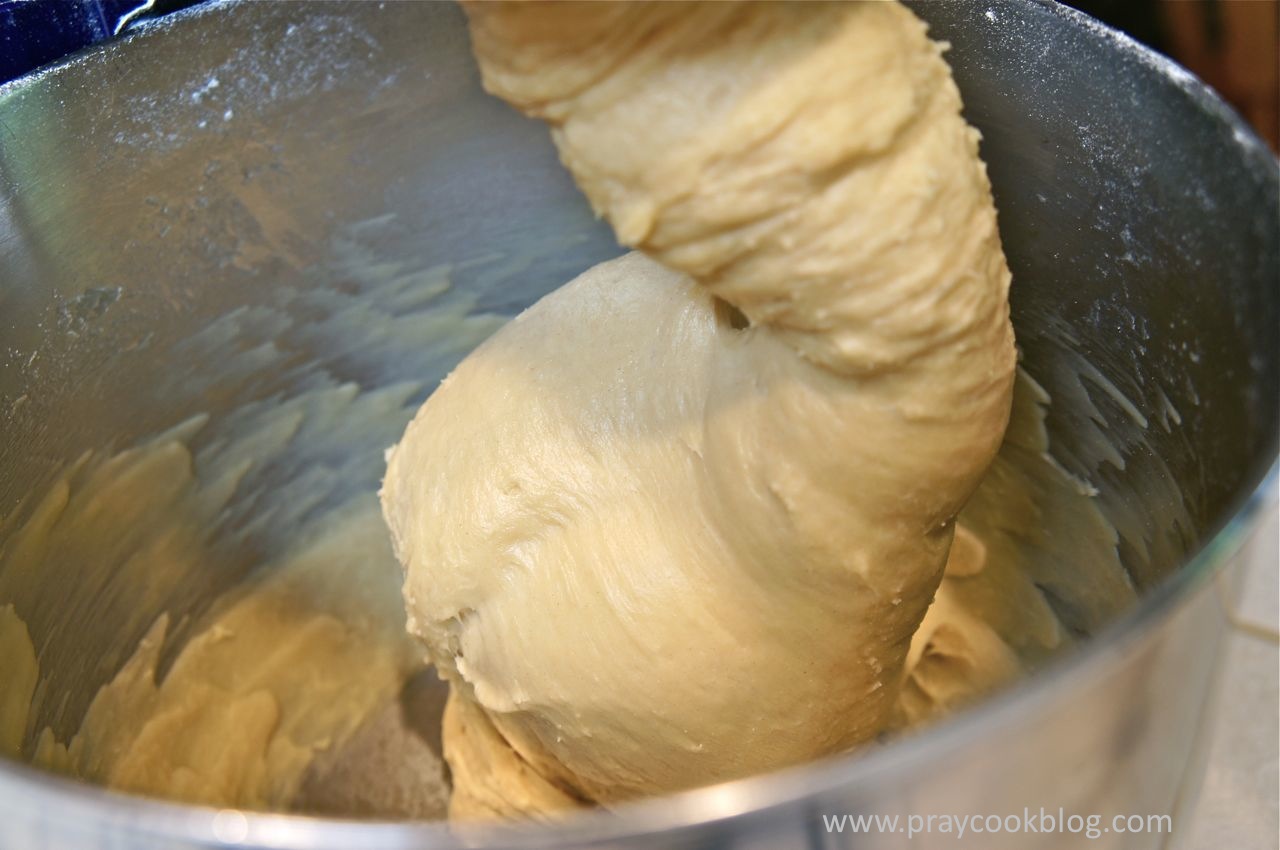 Just when the dough can't look any better butter is smooshed and then added to the dough, a tablespoon at a time.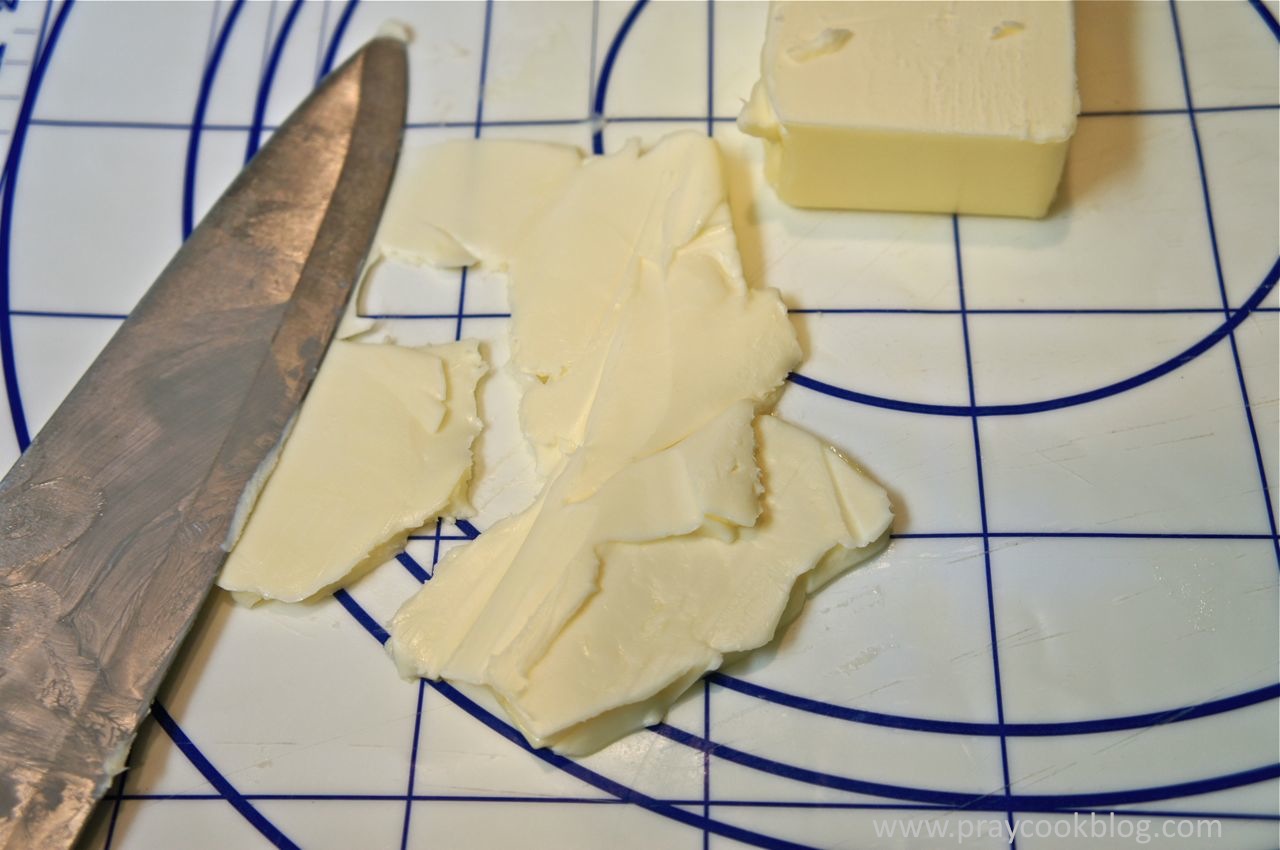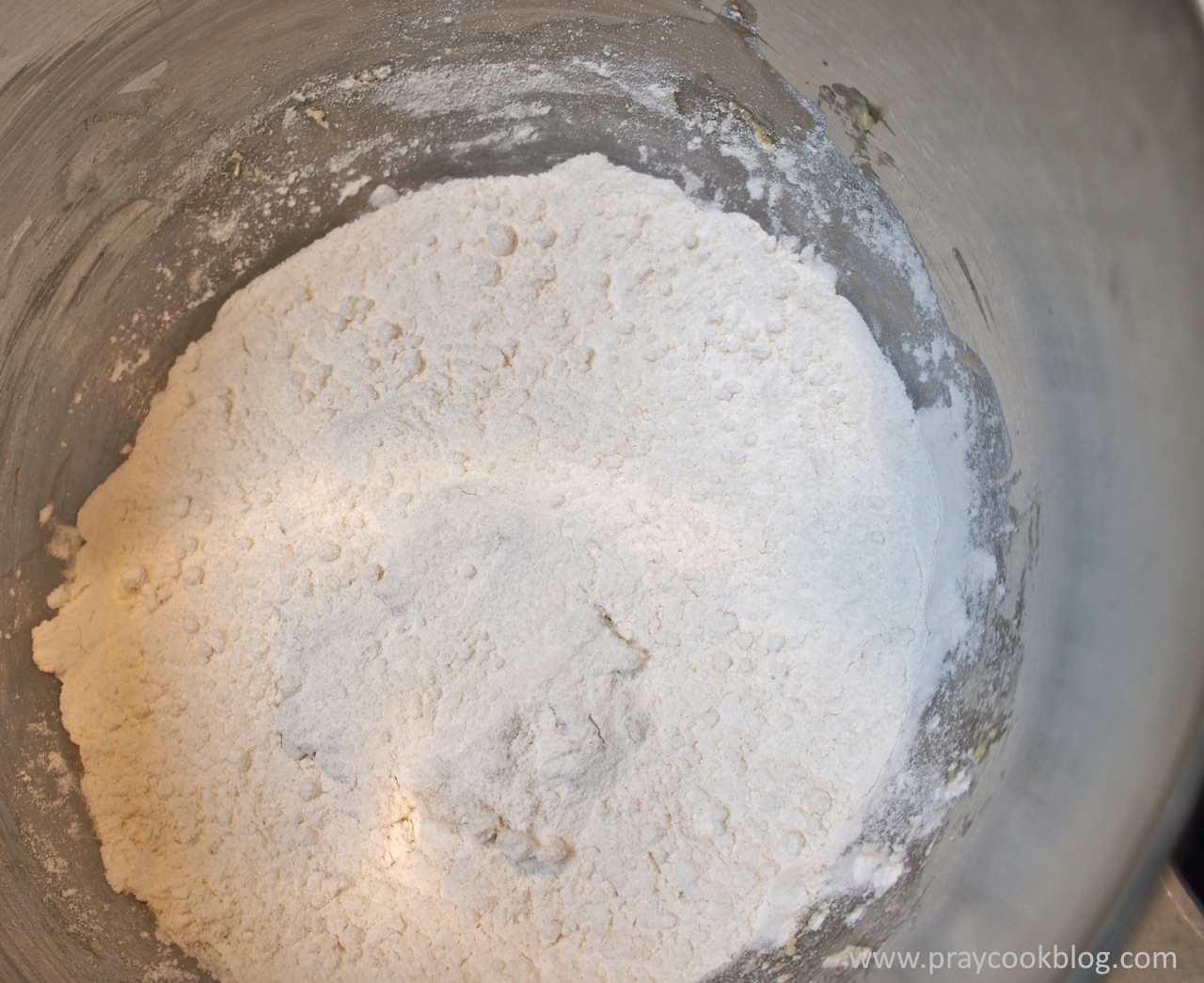 The dough flies apart and looks a mess.  But through several more minutes of adding butter and mixing the dough comes back together.  It's a miracle!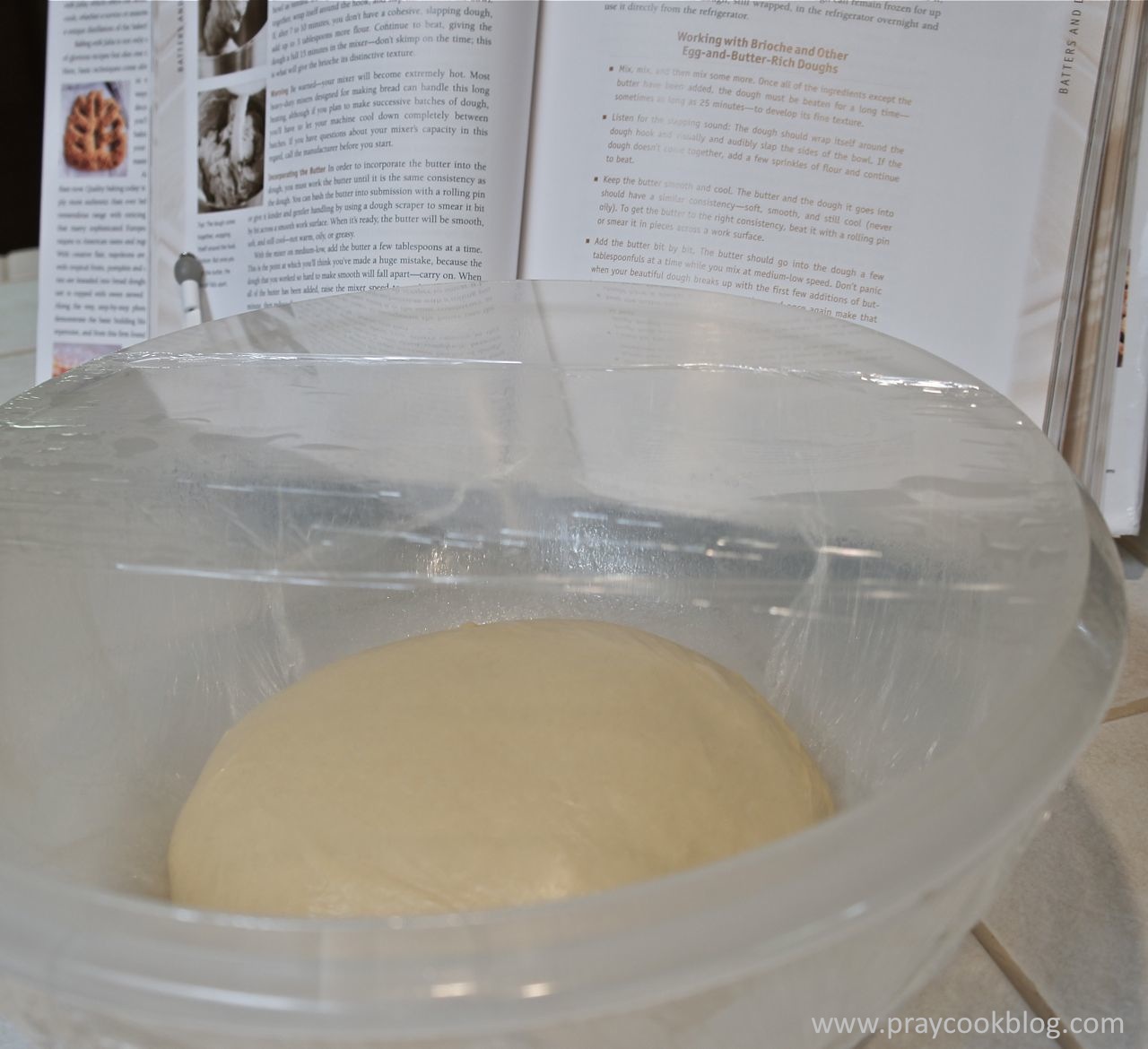 Place the dough in a buttered bowl, wrapped tightly with plastic wrap and left for 2 to 2 1/2 hours to rise. When this is done, the dough is punched down, re-wrapped and placed in the refrigerator for 4 to 6 hours or overnight.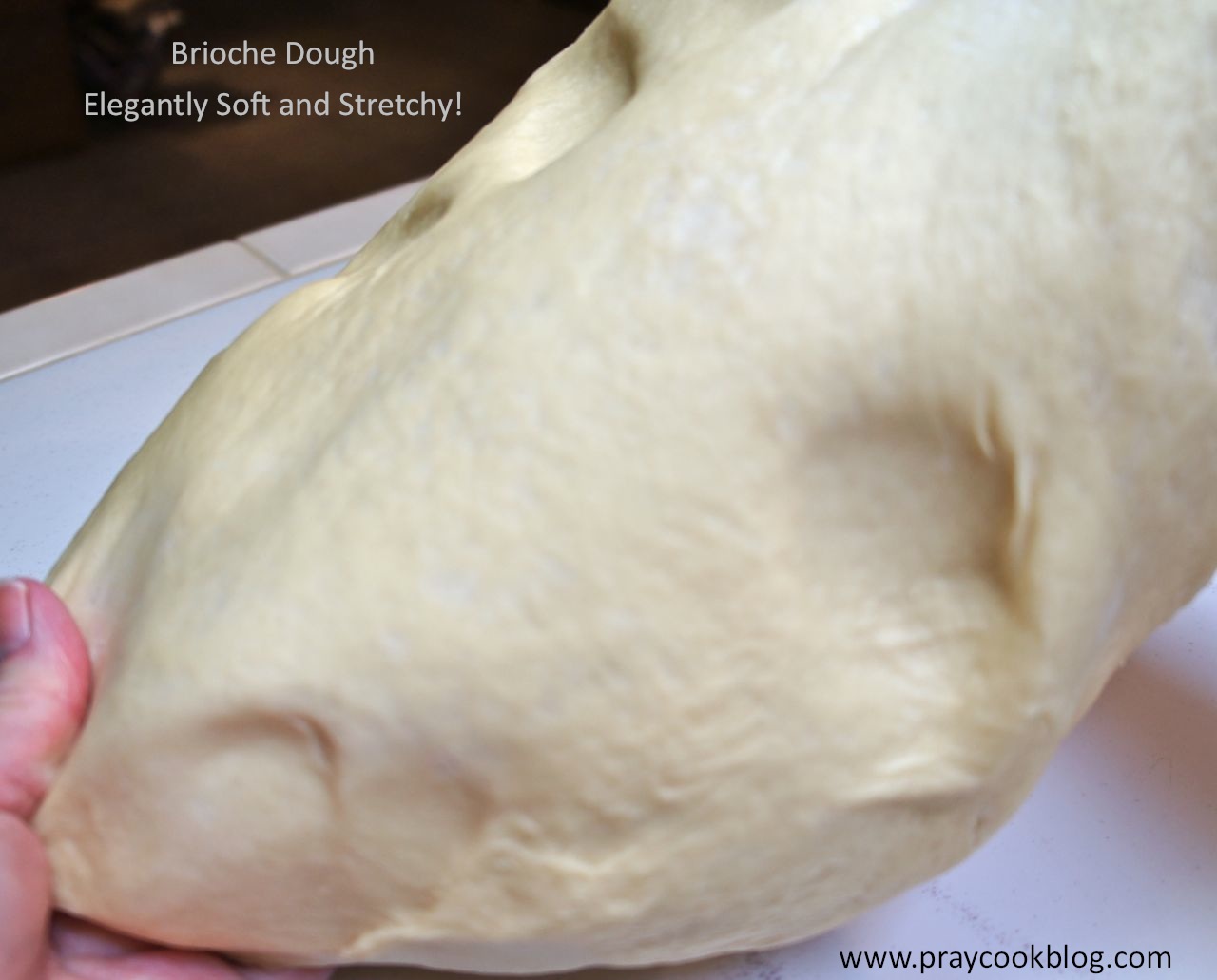 At this point the dough is ready to use in any brioche recipe.   On a side note, you can cover the dough tightly with plastic wrap and keep it in the refrigerator for up to 3 days, or you can wrap it airtight and freeze it for up to 2 months.  Allow the dough to thaw overnight in the refrigerator before using.
Tomorrow you will see the results of my first brioche turned Pecan Sticky Buns!  The actual recipe will be posted by two Tuesdays With Dorie bakers and I will give you the links in my Pecan Sticky Bun post!  Stay tuned!
P.S.  The Brioche Recipe …
The rules for Tuesdays With Dorie: Baking With Julia dictate that with each recipe only two folks from our baking group actually post the recipe.  The rest of us just share the details of our experience.   After reading several comments about this recipe in comparison to the Brioche recipe in Dorie Greenspan's book,  Around My French Table (which I have),  bakers who have made both recipes seem to think the version in Around My French Table is slightly easier and less time-consuming.  I am posting the recipe from that book today so you will at least have a Brioche recipe now.
Brioche Dough
This beautifully elegant dough is enough to make 12 Bubble-Top Brioches, or 2 Brioche Loaves, or 14 Pecan Sticky Buns. These are just a few recipes that require the start of brioche dough.
Author:
Around My French Table by Dorie Greenspan
Ingredients
¼ cup warm-to-the-touch milk
¼ cup warm-to-the-touch water
3 tablespoon Granulated Sugar
4 teaspoon Instant Dry Active Yeast
2¾ cup All-purpose Flour
1½ teaspoon Salt
3 large Eggs, at room temperature, slightly beaten
12 tablespoon Unsalted butter, at room temperature
Instructions
Pour the warm mlik and water into the bowl of a stand mixer, add a pinch of sugar and sprinkle over the yeast. In another bowl, mix the flour and salt together.
When all the yeast has absorbed some liquid, stir with a wooden spoon or spatula until you have a creamy mixture. Fit the mixer with the dough hook, add all of the flour mixture at once, and turn the mixer on and off in a few short pulses to dampen the flour.
Set the mixer to medium-low speed and mix for a minute or two, scraping the sides and bottom of the bowl as needed, until you have a shaggy, fairly dry mass. At this point, what you've got won't look like a dough at all.
Scrape down the bowl, turn the mixer to low, and add the eaten eggs one at a time, beating until each addition is incorporated before adding the next. Beat in the remaining sugar, increase the mixer speed to medium, and beat for about 3 minutes, until the dough starts to come together.
Reduce the mixer speed to low and add the butter in 2 tablespoon chunks. Beat for another 30 seconds, or until each piece of butter is on its way to being almost incorporated before adding the next little chunk of butter. When all the butter is in, you'll have a dough that is very soft, almost like a batter. Increase the mixer speed to medium-high and beat until the dough pulls away from the sides of the bowl and climbs up the hook, about 10 minutes or a little longer.
Transfer the dough to a lightly buttered bowl, cover with plastic wrap, and leave it at room temperature until it's nearly doubled in size; it will take at least 1 hour, maybe longer, depending on the warmth of the room.
Deflate the dough by lifting it up and around the edges and letting it fall with a slap. Cover the dough with plastic wrap and put in the refrigerator until it stops rising as energetically, about 2 hours. "Slap" it down every 30 minutes.
Press the plastic against the surface of the dough and leave it in the refrigerator to chill overnight. The dough is ready to use after its overnight rest.
Notes
Nothing is difficult about making brioche if you have a stand mixer, patience and time.  It can be done by hand (as in the olden days) but that will take a lot of work.

DO NOT skip the overnight rest -- it's what gives the brioche is lovely texture.

Storing: You can cover the dough tightly with plastic wrap and keep it in the refrigerator for up to 3 days, or you can wrap it airtight and freeze it for up to 2 months.  Allow the dough to thaw overnight in the refrigerator before using.