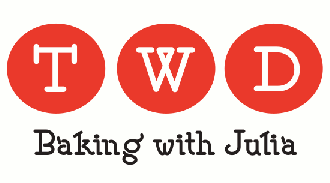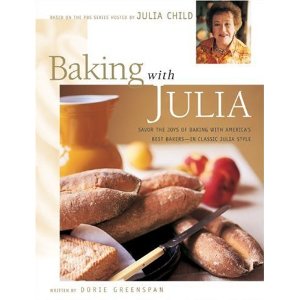 If you have been with me very long you will know how much I love baking with my Tuesdays With Dorie baking group.  We are baking every recipe in the book Baking with JULIA.  Every two weeks we bake the same recipe and blog about our experience and the results.  This week the recipe is Hazelnut Biscotti.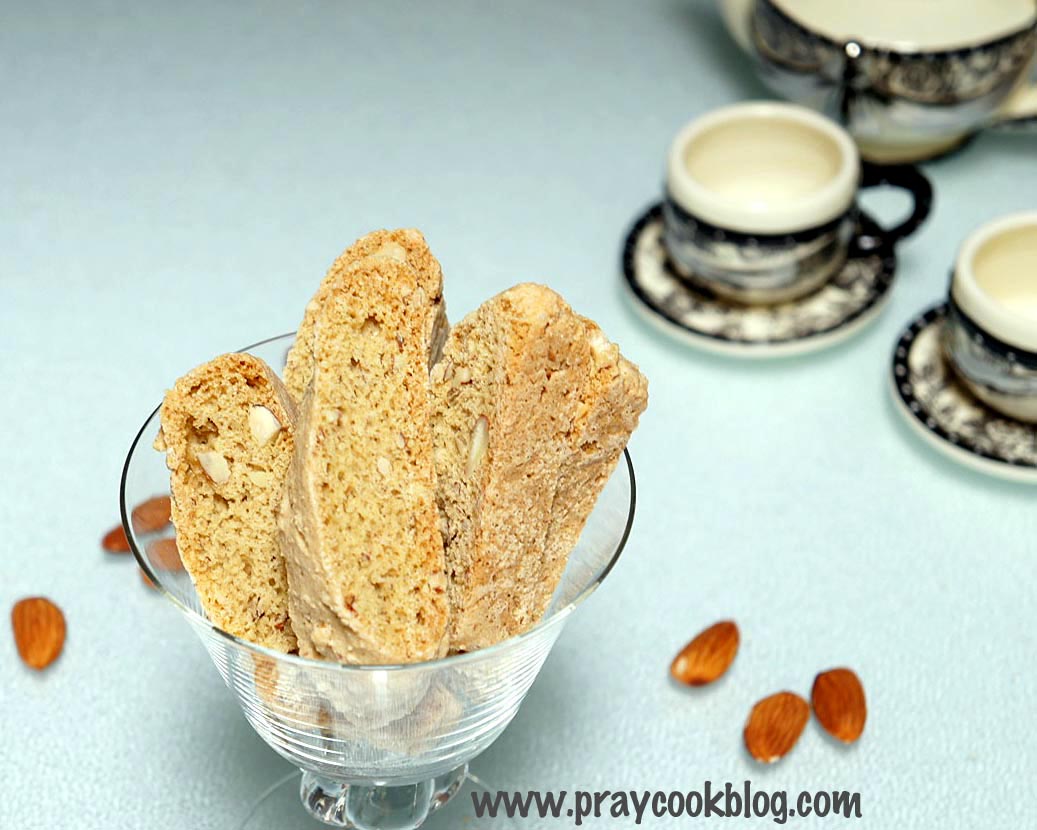 Biscotti is a twice-baked biscuit or cookie.  I've never made biscotti before this.  I am not sure I have ever even tasted biscotti!  I have seen it at Starbucks — that being the extent of my biscotti experience.  Being very dry, biscotti traditionally are served with a drink, into which they may be dunked. In Italy they are typically served as an after-dinner dessert with a Tuscan fortified wine called vin santo.  Outside of Italy, they more frequently accompany coffee, including cappuccinos and lattes, or black tea.  My Chief Culinary Consultant and my sous-chef dish-washing mom both drink coffee and I was anxious for them to taste my Hazelnut-Almond Biscotti!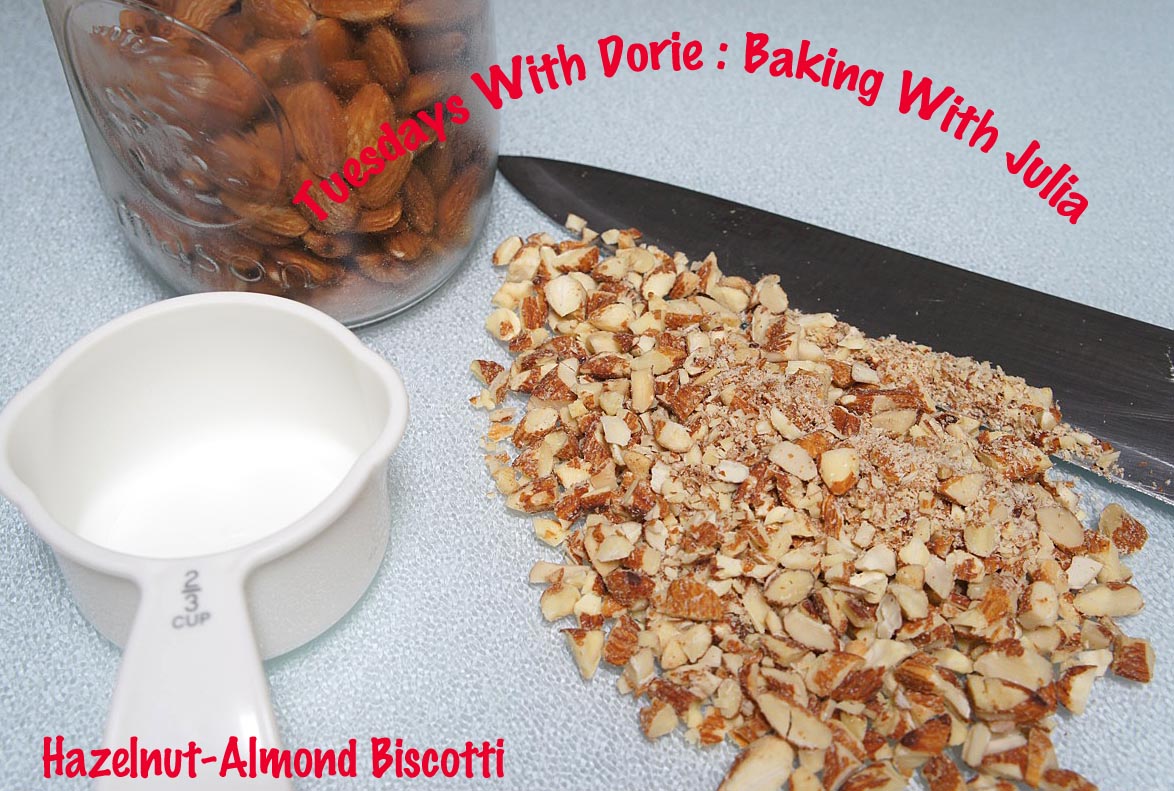 The recipe in Baking with JULIA is for Hazelnut Biscotti including the technique for taking the skin off  hazelnuts.  Having a bunch of toasted almonds on hand and some Frangelico liqueur I decided to forgo the hazelnuts, chopping up toasted almonds instead.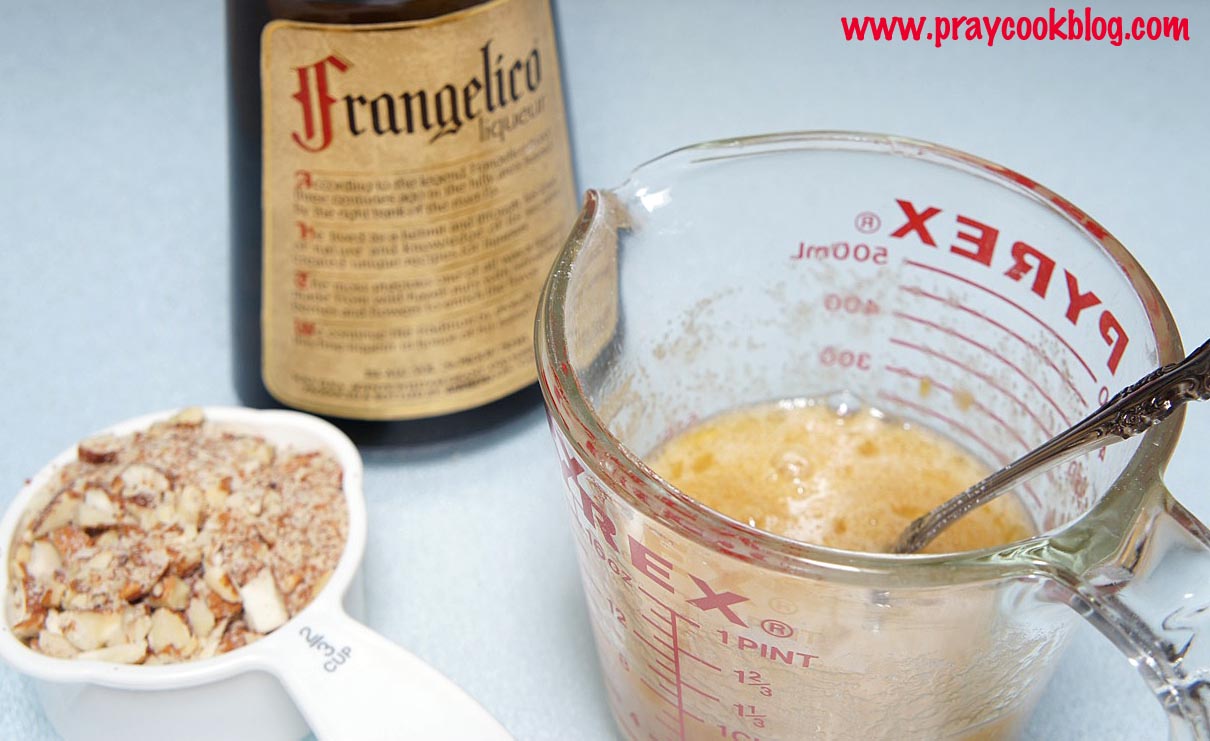 The liquid mixture of eggs, sugar, vanilla, and Frangelico gets mixed into dry ingredients.  The recipe calls for mixing this by hand.  I used my Kitchen Aid and it worked perfectly.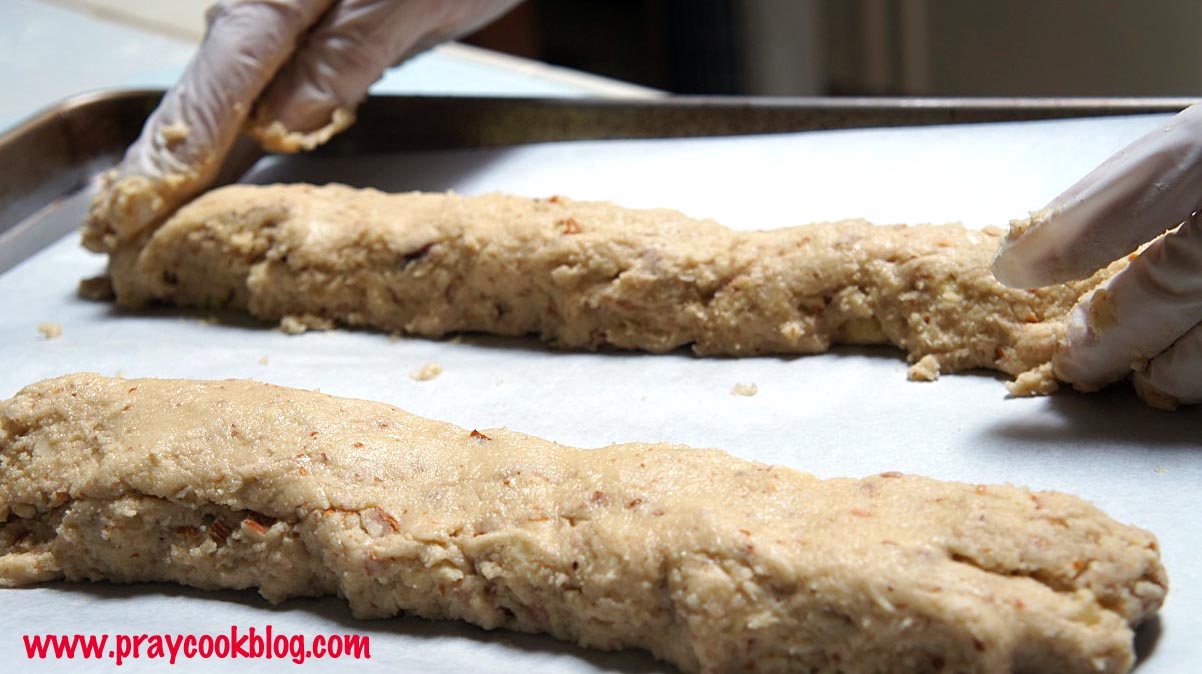 The recipe reads "Pat and squeeze dough into a chubby log 12 to 13 inches long. Don't worry about being neat or smoothing the dough — it will even out as much as it needs to in the oven. " At first I tried to smooth it out and make the two logs exactly even (that is my over-achieving nature).  Then I thought, "what the heck I will do as the recipe says."  Good thing I did. The logs bake up perfectly without extra help from me 🙂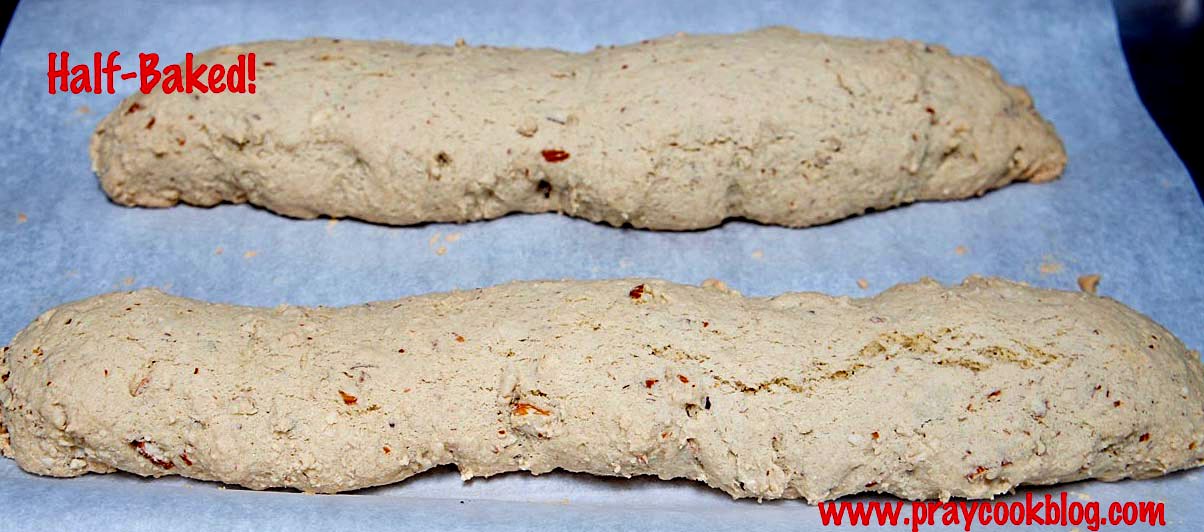 At this point the logs cool for 10 minutes before being cut into individual biscotti cookies.  They are baked a second time until lightly browned and crispy.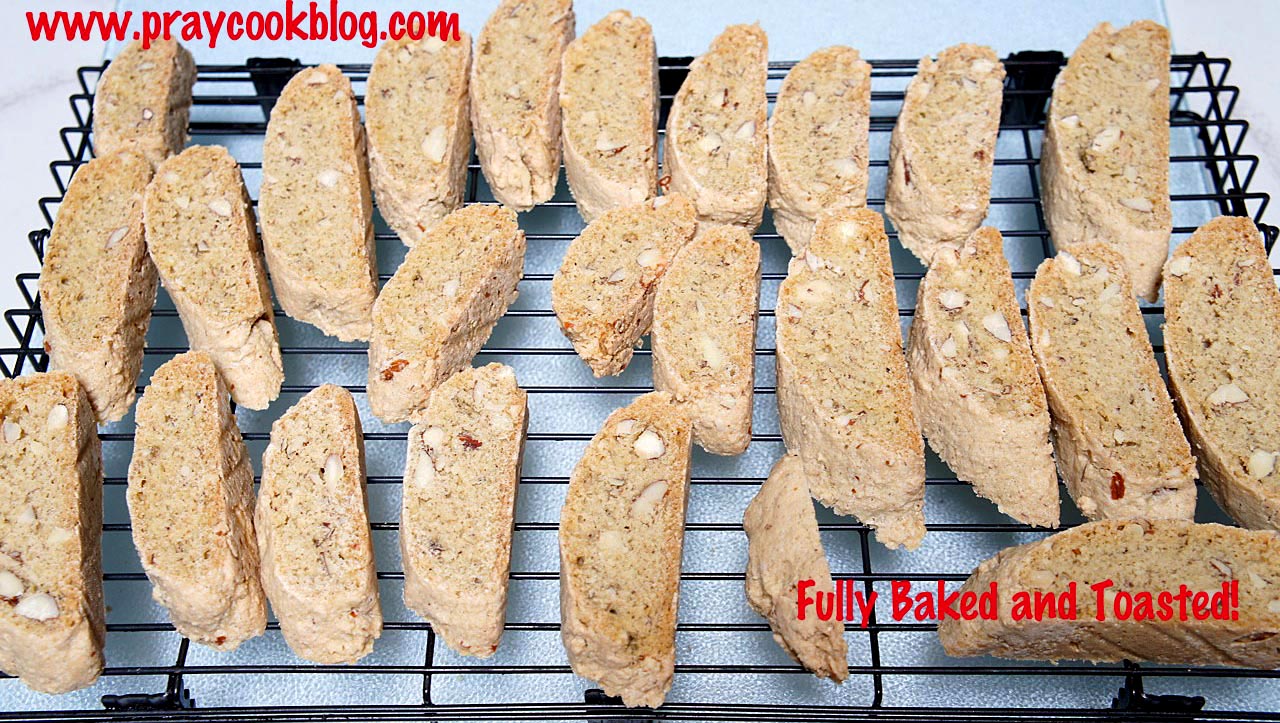 I couldn't wait to taste my first crop of biscotti.  I say "first crop" because after tasting these I am totally hooked!  I LOVE biscotti, oh ya! I know I didn't just invent biscotti but oh my, this combination of chopped almonds and Frangelico liqueur is outstanding!  I had so much fun taking pictures!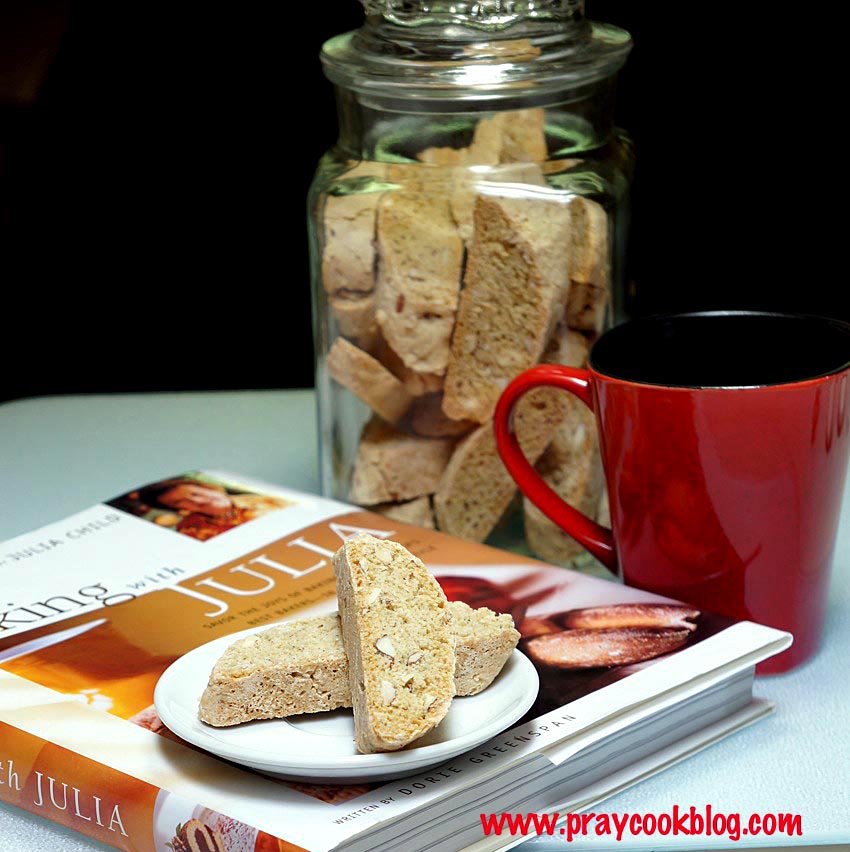 My high school friend, Chuck Podhaisky writes Chuck's World blog and just this week he wrote a great post titled Coffee Is More Than A Cup of Caffeine!   I think my post about biscotti is a perfect fit so please stop by and get to know Chuck! As much as Chuck loves coffee this biscotti could put coffee time over the top!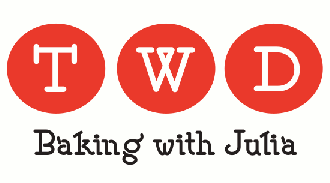 There are several ways you can get the recipe for the Hazelnut Biscotti.  Firstly – you can buy the book which I highly recommend because the recipes are turning out to be awesome!  I have a link on the right side of my blog post so you can quickly get to Amazon to buy the book. If that isn't in the cards, don't worry because this week we have two hosts that have posted the recipe for you.
Jodi of Homemade and Wholesome and Katrina of Baking and Boys.  Thank you Jodie and Katrina for sharing.
If you are interested in seeing posts from some of the other 400+ bakers check out this link:  https://tuesdayswithdorie.wordpress.com/
Many Blessings and Happy Cooking! ~Catherine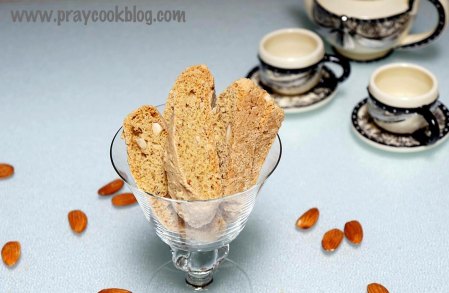 "The heart is deceitful above all things and beyond cure. Who can understand it? "I the LORD search the heart and examine the mind, to reward each person according to their conduct, according to what their deeds deserve."" Jeremiah 17:9-10 NIV