Have you ever seen a sign that says under new ownership and thought, "I wonder what the old owner did to lose it?"
If not, maybe it's just me, but I always think something must have gone wrong. It may be our human nature to think negative. But new ownership doesn't always mean something negative must have happened.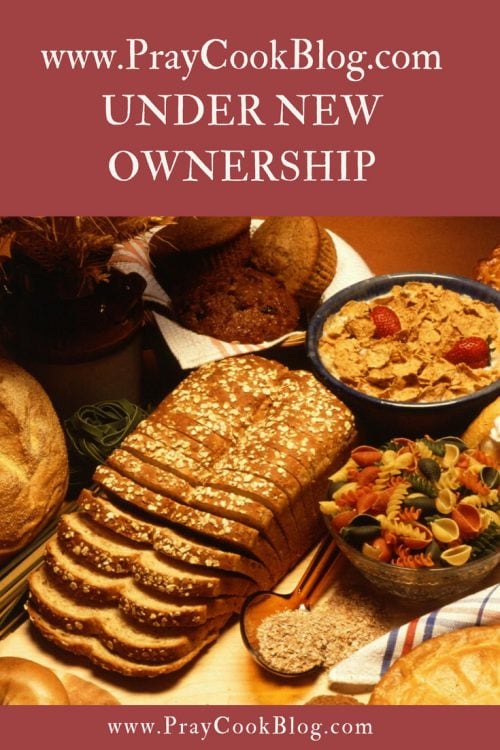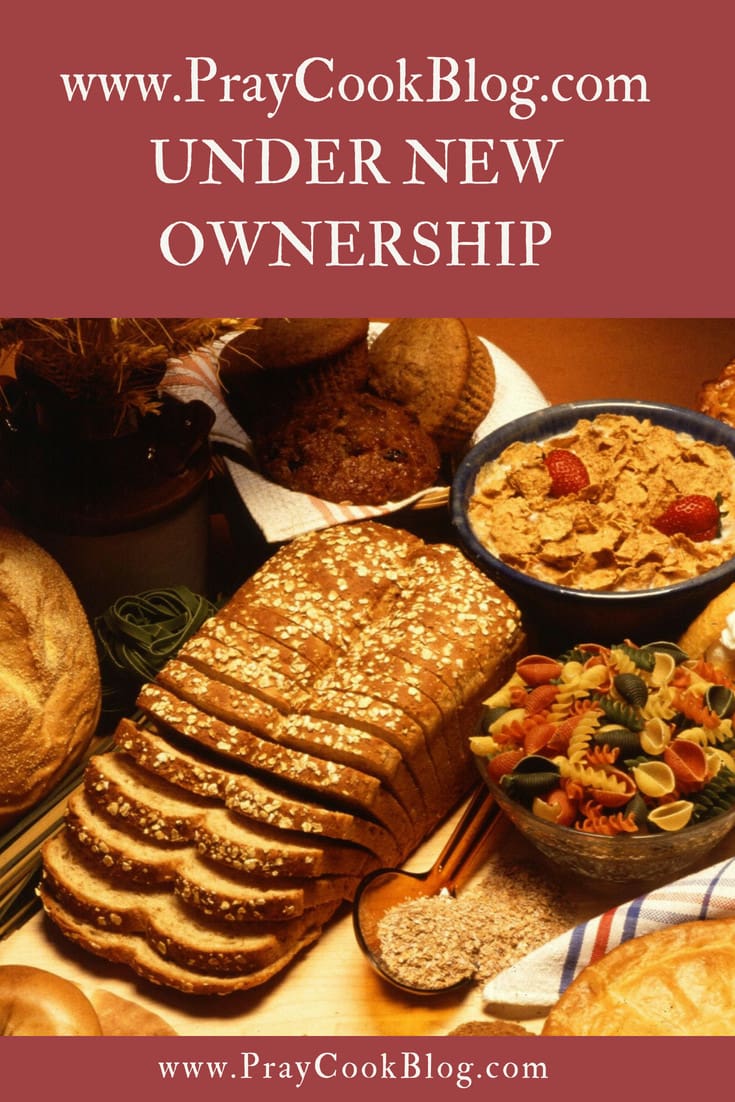 In fact, when it comes to Pray Cook Blog under new ownership means God is giving Abby and me a huge blessing! Under new ownership means that Pray Cook Blog lives on! Do you recall when I blogged about meeting Andy McClung at Oasis Christian Center and Retreat last January? I was over-the-moon excited as our paths crossed during a retreat I was attending at his family's retreat center in Kentucky. Andy and I just connected. We share a love for Jesus and from that vantage point, we discovered other passions we have in common.
Andy invited me to guest post on his website Christian Camp Pro and it was fun to share my Sticky Biscuits recipe with his followers. Fast forward to the day I wrote my "final" blog post to say goodbye to all of you. Unbeknownst to me, Andy was in the brainstorming process of how to add recipes for larger groups, such as retreat goers, to his website.
An email, a text, a long phone conversation later and it was clear that God was leading Andy to acquire Pray Cook Blog and as he said, "to carry the torch forward."
My heart sings with delight that Pray Cook Blog is not going into the cyberspace dumpster! Instead, with Andy's love for Jesus, his Internet expertise and driving desire to grow this recipe blog he is the new owner!
Andy is giving Abby and me writing privileges to blog from time to time and to keep in touch with you! Change really is in your favor when you are walking with the Lord. I thank God for the seven years He has given me to pray, cook, take pictures, and blog. I am grateful to my Chief Culinary Consultant and my Sous-chef Dish-washing mom who has repeatedly sat patiently while I snapped "just one more picture" before she could eat dinner or dig into a newly created dessert.
It is with great excitement I welcome Andy as the new owner of Pray Cook Blog and I say to you, "stay tuned." My next adventure is just around the corner and you will hear about it first right here!
~Blessings, Catherine
A Message from Andy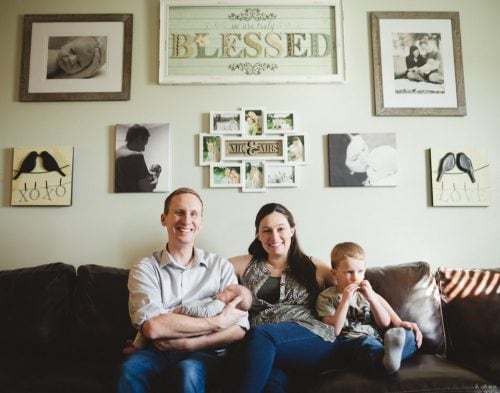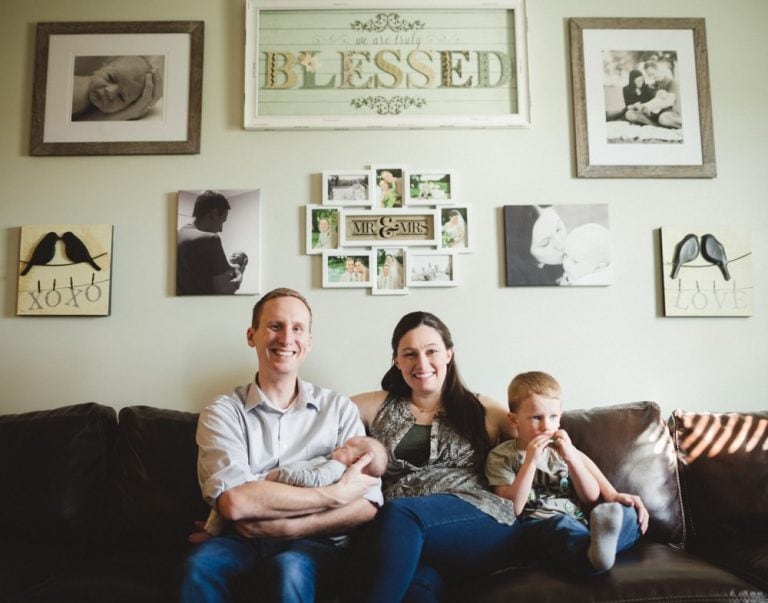 Hi, my name is Andy McClung, and I am beyond excited Catherine allowed me to continue the Pray Cook Blog. Like you, I appreciate a delicious recipe and couldn't stand the thought of a wonderful website like Pray Cook Blog disappearing. I mean let's be honest, where else can you go to find easy to follow recipes seasoned with Christian messages throughout? It's my honor to "carry the torch" next and keep Pray Cook Blog running and thriving.
A little bit about me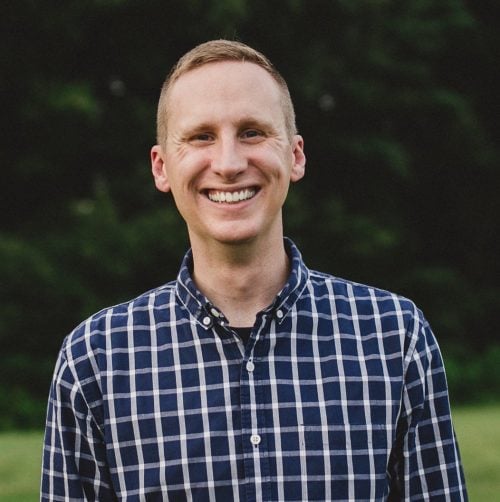 I am married to a beautiful and wonderful wife named Courtney and have two awesome boys. My family and I run Oasis Christian Center and Retreat in Franklin, KY which caters towards adult retreats for women, men, couples, leadership, etc. We do a few youth group events in the summer as well. Oasis was built as a place for churches and other Christian organizations to connect and grow in a peaceful retreat environment. I greatly enjoy meeting new people each weekend (such as Catherine last January) and am encouraged by the different groups that attend.
I am also what some would refer to as a super geek. I love all things tech, especially websites. Because of this, I built a web design and management business almost 15 years ago where I still manage websites for individuals to small and very large companies.
Merging my love for Christian retreats and tech together, I created Christian Camp Pro. The website is close to seven years old and doing great. I now work with a few writers and publish weekly content specifically aimed at helping people planning camps or retreats. It is also a great resource for people attending these events for the first time. Currently, Christian Camp Pro serves a little over a million people a year with 100% free resources.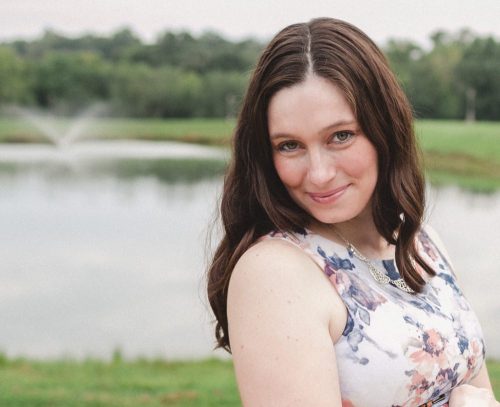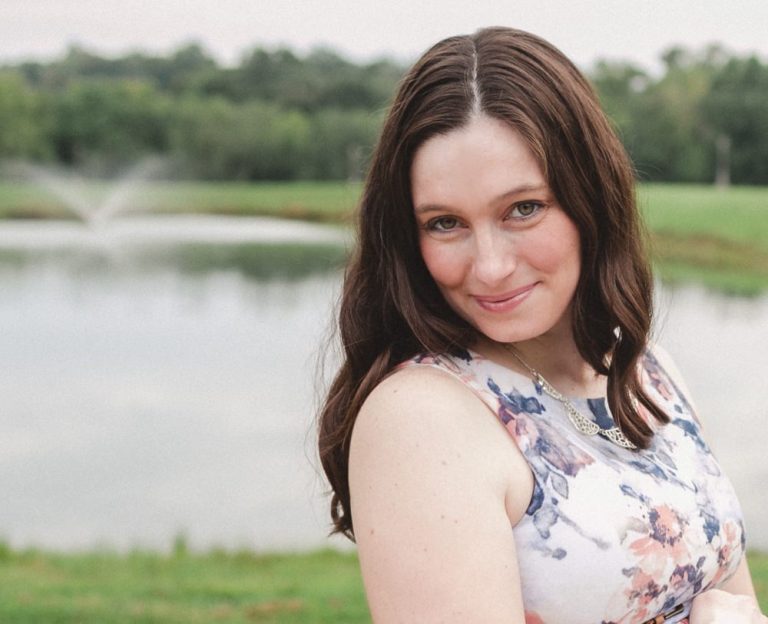 What to expect in the future
Over the next few weeks, I will be focusing on heavily optimizing the Pray Cook Blog website to make it even faster and easier for you to find the recipes you want. You will see a new minimalistic theme that focuses solely on delivering succulent recipes.  Past recipes will be updated with more photos and shareable images as well.  I'll slowly send emails out once they are completed.  I've also updated the Privacy Policy and added a Terms of Service page that you're invited to read.
As Catherine mentioned above, I've encouraged Catherine and Abby to post as it fits their new schedules. During our long phone conversation and text messages discussing the transition, she's mentioned some exciting future plans that I know you will want to hear! When she's ready to announce them, she will have an open platform here on PrayCookBlog for sure!
What about the recipes? And of course, being a recipe blog you can expect more amazing recipes. I've already been working with multiple authors and chefs to bring more delicious recipes to Pray Cook Blog that I know you will enjoy. You will likely see recipe posts from my wife and I as well as guest features and creative collaborations.
Your Turn
In the comments below, I want to hear from you. What are your favorite things about PrayCookBlog?  Do you have any questions for myself, Catherine or Abby?  Together, let's continue making Pray Cook Blog the best Christian recipe community on the internet!
If you haven't already, please follow us on Pinterest, Facebook, and Twitter.
Thanks, and God Bless,
-Andy McClung