Here is the final recipe in my "burger trilogy!" If you are vegetarian or just love the fresh vegetables of summer this recipe maybe just for you. It is made the same as the Cabbage Burger and the Italian Burger but with no meat and lots of veggies instead. The nice thing about this recipe is that you can use your favorite vegetables or whatever you have on hand. I have tried it with a variety of vegetables and cheese and I have always been pleased with the surprising flavors. While my mom prefers meat, my husband is always interested in all vegetable recipes. For me – I just like to eat them when they are done, whatever surprises wait for me inside! I hope you will give one – or all – of these a try!
Veggie burgers
Bread Dough Options:
You will have good results with any of these options. The frozen dough will give you a fast way to make veggie burgers. The Italian dough with some added herbs will give you tasty and crusty bread, while the Yeast Dinner Roll recipe will give you soft and slightly sweet bread. With the vegetable burgers, we like the Italian dough because it adds some extra flavor.
Filling:
6 cups of any fresh vegetables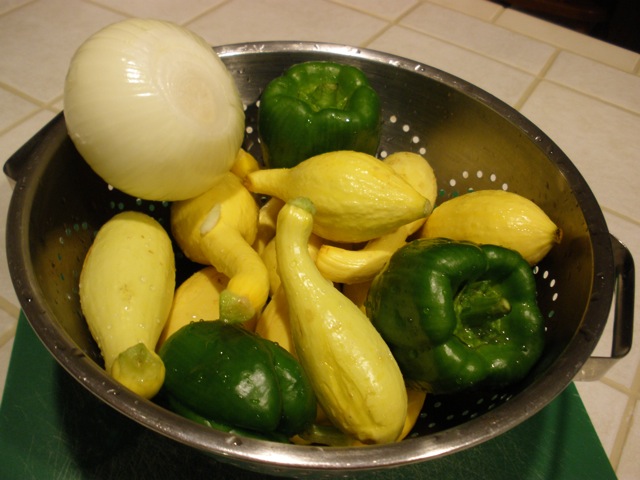 Examples: chopped broccoli, zucchini, yellow squash, spinach – whatever you like.
4 cups shredded cabbage – Medium head of cabbage, take off the outside leaves and shred or chop by hand or through a food processor.
1 large Onion – chopped
1 lb. Shredded Pepper Jack Cheese; or any of your favorite cheese
Cook all veggies in a tablespoon of olive, corn, canola oil until tender-crisp.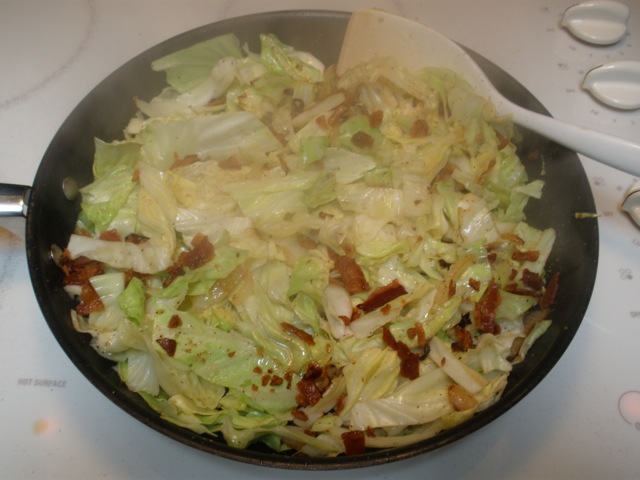 Add salt, pepper, and garlic salt to taste.
Add 1-cup marinara sauce (optional)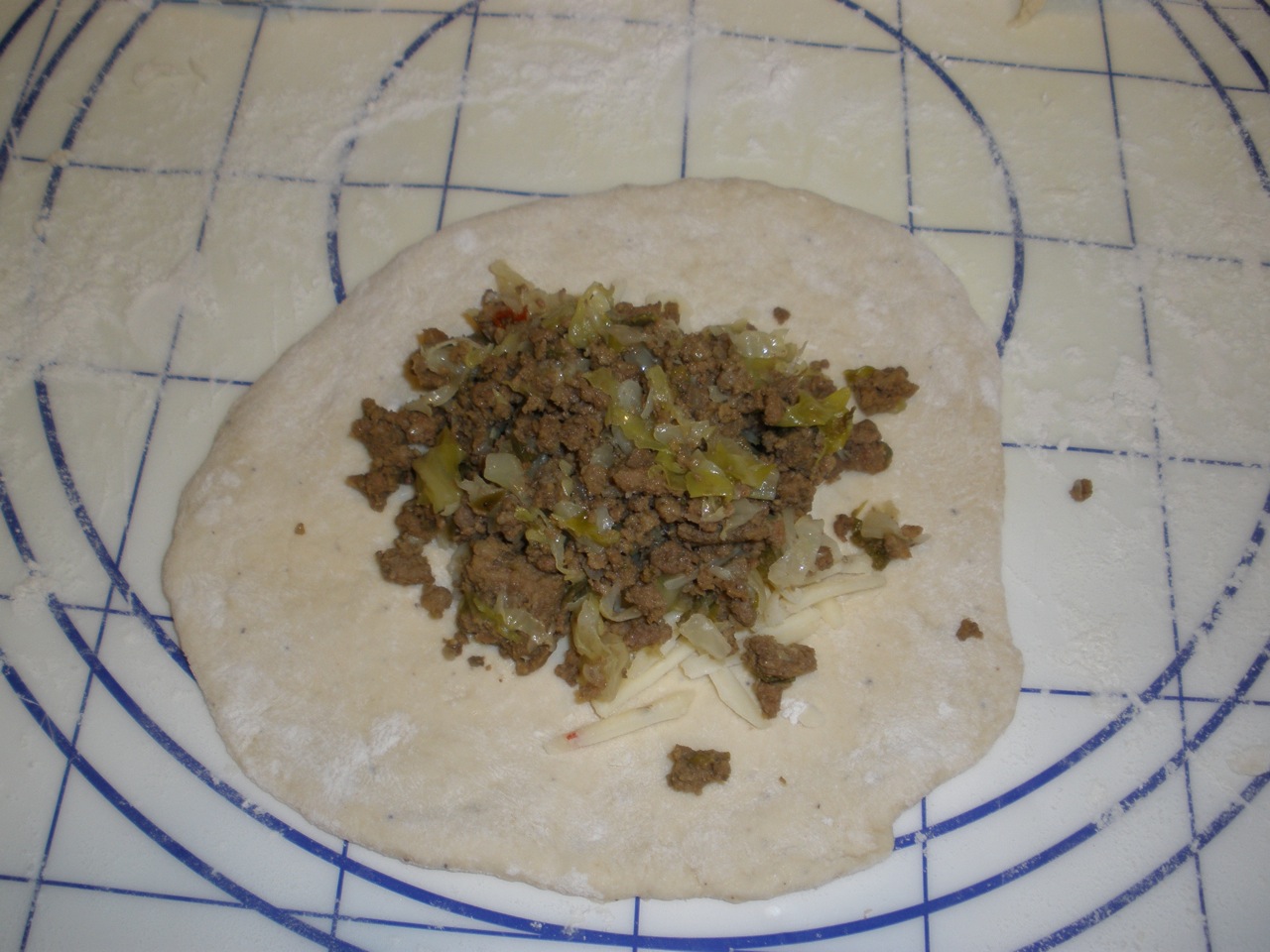 Take about 1 cup of bread dough, divide into individual balls. Roll out each ball with a rolling pin or you can press it out with your fingers. You will have about a 5" circle. Should be about ½" thick – and not so thin that it breaks through.
Place a tablespoon of shredded cheese in the middle of the bread dough.
Add two tablespoons of the vegetable filling.
Bring up 1/3 of the circle of dough into the middle.
Pull up the second 1/3 of the dough into the middle and pinch together with the first 1/3.
Pull up the final 1/3 of the dough and pinch together all sides of the dough and seal tight.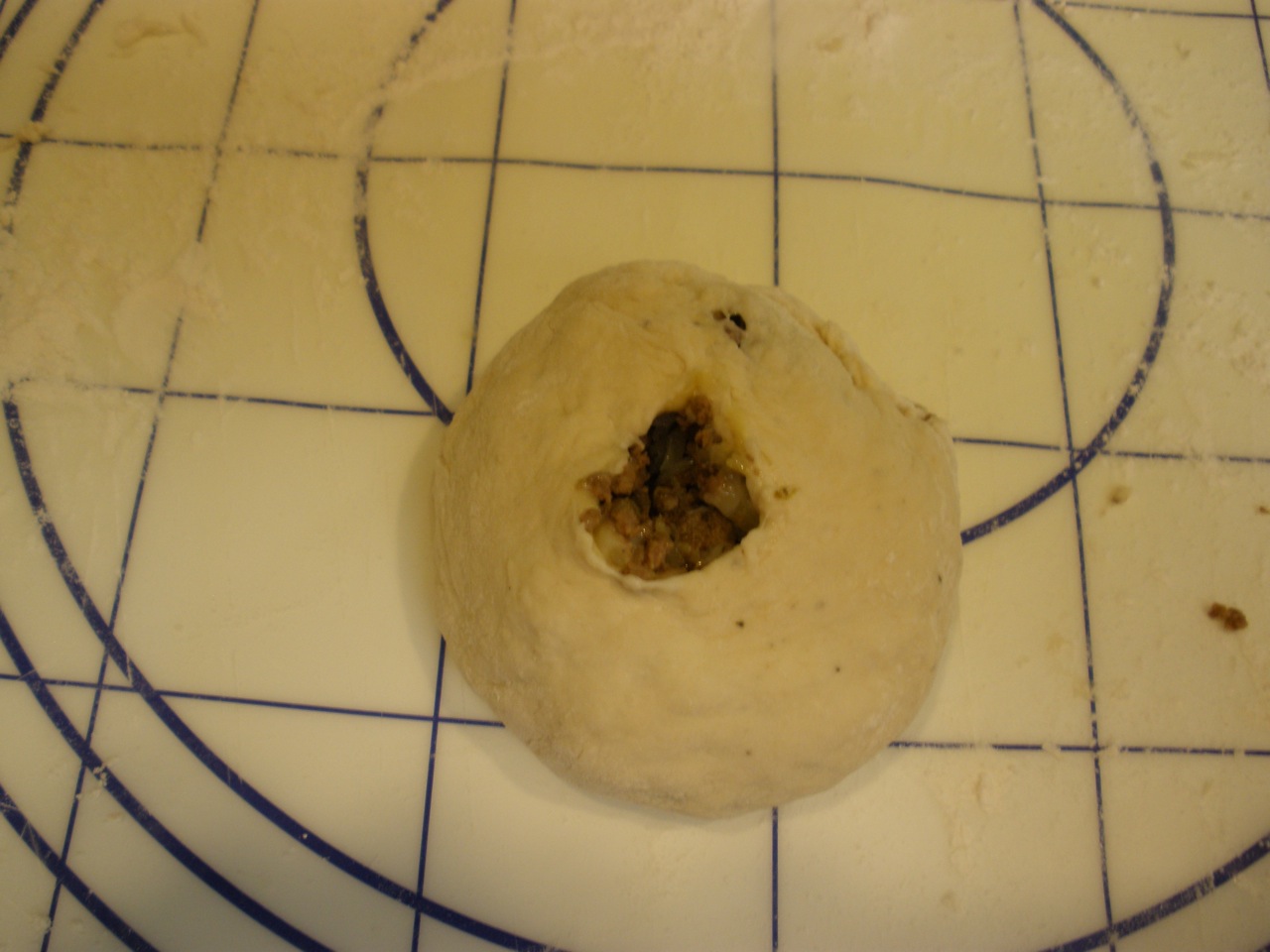 If the dough gets stretched too thin the filling will breakthrough. This makes a mess and you will have to "patch" with more dough or take out the filling and start this one over.
You can make these round, square, triangle, any way you want. Just make sure they seal well, pinching closed the dough.
Place sealed side down on a cookie sheet. Let rise about 30 minutes, while you continue to make the other burgers.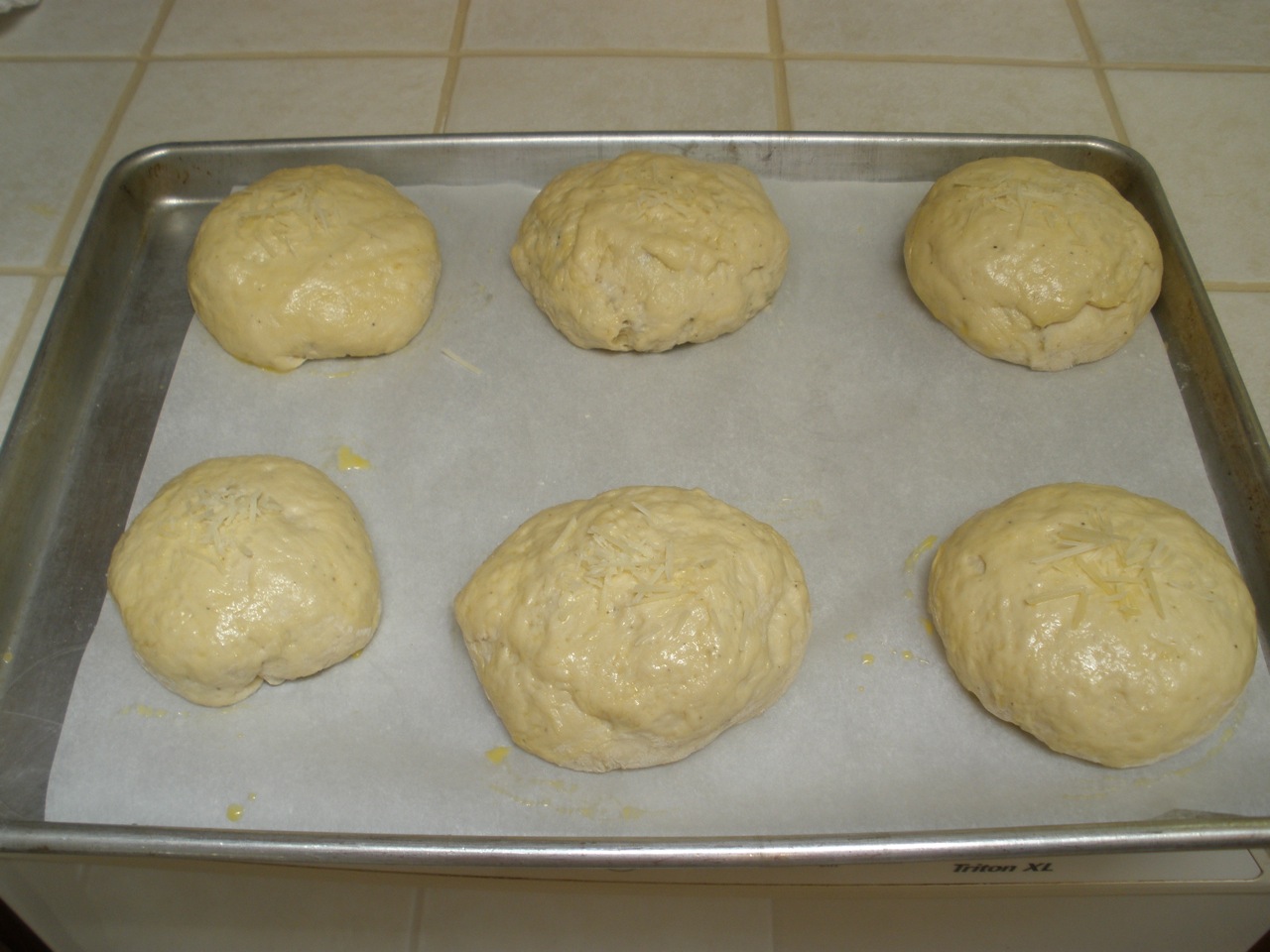 Mix one egg with 1 tsp water; beat it up until well mixed and frothy. Take a pastry brush and brush the veggie burgers with the egg mixture. This will make the top of the burgers nice and evenly browned. Bake at 375 degrees for 20 to 25 minutes until nicely browned.
Can be kept in the refrigerator for a couple days, then cover with foil and reheat in the oven. Otherwise, eat some for dinner and freeze the rest for another quick lunch or dinner!
Notes:
Serve plain or with marinara sauce on the side.
Freeze well. Fully bake them, cool completely, wrap in aluminum foil and place in a plastic freezer bag or Tupperware container. Freeze for up to a couple months.
Can microwave to re-heat but you have to be careful because too long in the microwave will make the bread dough tough and will ruin the veggie burger.

Italian Burgers
Oil – Cooking Oil in my recipes refers to readily available, reasonably priced, nut, seed, or vegetable oil with a high smoking point, such as peanut, sunflower, canola, safflower, or corn oil. These can be heated to about 400 degrees before they begin to smoke, break down, and develop an unpleasant flavor.