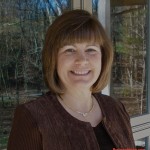 Psalm 118:24
from The Message (MSG)

Thank you for responding to me; you've truly become my salvation! The stone the masons discarded as flawed is now the capstone!
This is God's work. We rub our eyes—we can hardly believe it!
This is the very day God acted — let's celebrate and be festive!
Salvation now, God. Salvation now! Oh yes, God—a free and full life!

Happy Friday the 13th~ thirteen is my lucky number! I decided years ago that instead of fearing the number 13 (like so many do) that I would take it as my "lucky" number. I don't really know how "lucky" it has been, but I do know I always embrace Friday the 13th as a great day to be alive! And today is no exception! This is the day the Lord has made and I am rejoicing with happiness. It is the end of the work week for many and that in itself is enough to rejoice about! 🙂

Before posting the pictures from this week's "round up" I came across a couple recipes from others I thought I would share. Doggy Dessert Chef continues to amaze me with the treats for our furry friends. Here is a posting from her website. I didn't know dogs love peanuts — Did you?

Dogs love peanuts and you can never have to may peanut recipes!
These are a few of the drool worthy ones I've found.
1. Peanut Butter Banana Biscuits by sweet verbena.
2. Crunchy Peanut Butter Dog Treats from Sweet Pea's Kitchen.
3. Peanut Butter Dog Treats by Whisk Kid.
4. Peanut Butter Pumpkin Dog Treats from The Greyhound Beckett
5. Nutter Butter Dog Treat from Best Bully Sticks

We don't eat Chinese food very often. (CC#1 doesn't care for it.) But mom and I eat it from time to time when we are left on are own for a meal. However, when we do eat it, I always order Crab Rangoon. I love those little wontons stuffed with cream and crab. I mean, what's not to like? However, they are fried. So, I am intrigued by this recipe posted by
Tracey
this week.
Baked Crab Rangoon.
I don't know when I will get it made, but I am saving the recipe for sure. If
you
decide to give it a try, let me know how you like it!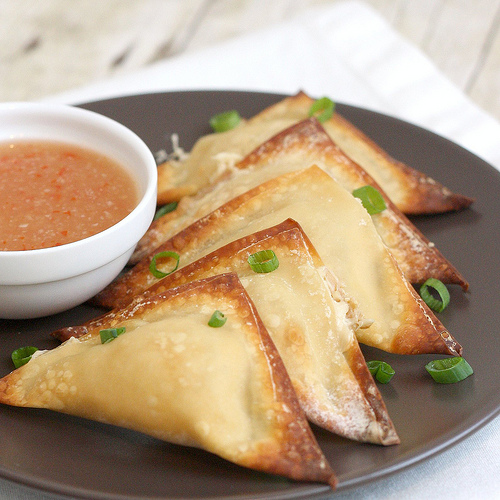 Crab Rangoon, Tracey's Culinary Adventures
This has been a fun cooking week for me. I discovered the recipe for the incredible Blueberry Cream Cake and truly can't wait to make it again.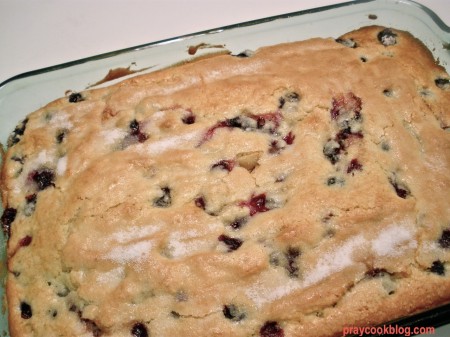 I also perfected my favorite potato soup by adding a second cheese – that being
Fontina
! Fontina cheese has its origin in Italy with the Italian version quite pungent, but full of flavor. I tend to buy the "Danish" made version of Fontina cheese, which is semi-soft and mild. I just love it in so many dishes and it enhances the richness of potato soup perfectly.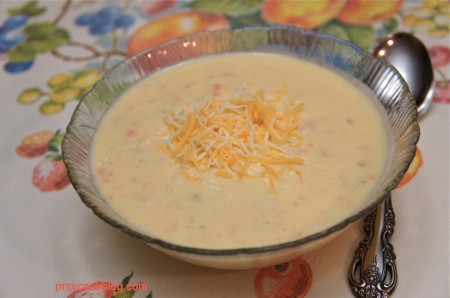 A new recipe for me and a bit of a surprise was the Donut Muffins, or should I write "Doughnut Muffins." Tomatoes, tomaaatoes … they taste like donuts and muffins all mixed into one!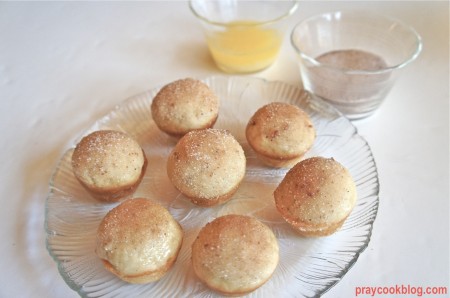 Rounding out the week was the first meal of the week … Ham and Potato Gratin. I added the ham to make a one-dish-meal (lazy on my part) and it turned out great. This is a keeper recipe no matter if you want to make an awesome side dish of potato gratin, or a one-dish-meal. Either way — yum.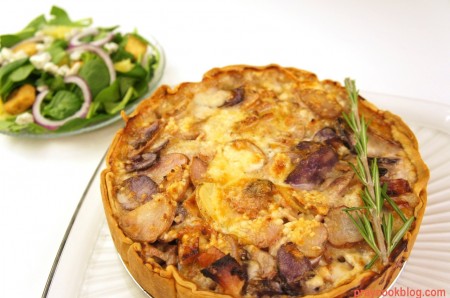 Have a great weekend, many blessings and happy cooking!