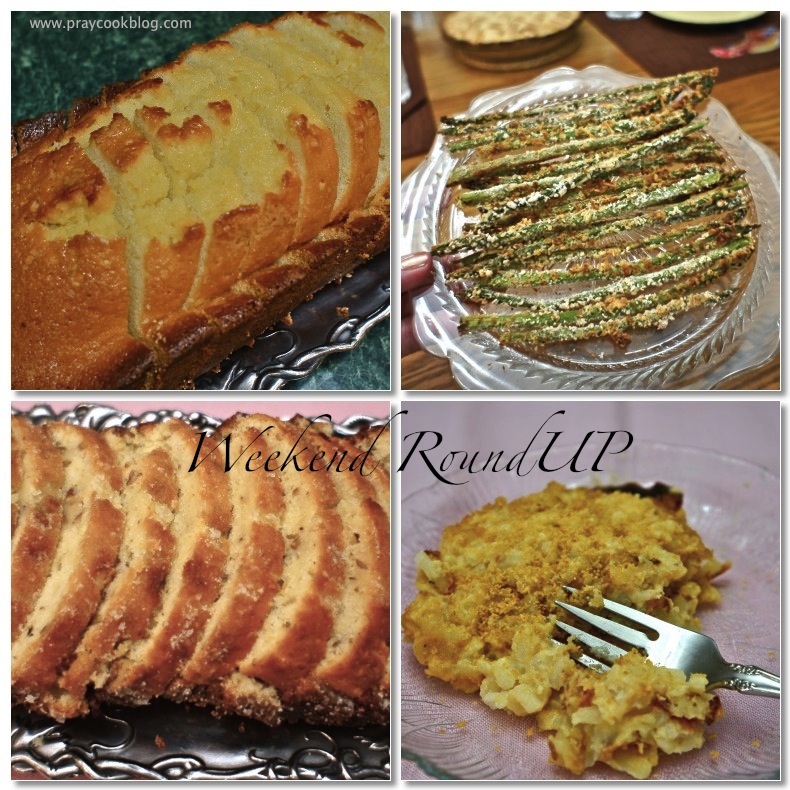 Walk Through The Bible In One Year
Week 12 reading plan per day
Click on the colored link to read each day's scripture.
Monday Judges 1-4, Tues Judges 5-7, Wed Judges 8-10,
Thursday Judges 11-14, Friday Judges 15-18,
Saturday Judges 19-21, Sunday Ruth
Spring is nature's way of saying, "Let's party!"  ~Robin Williams
So often I hear friends say "spring is my favorite time of the year."  I think it is because when the season changes from winter and everything turns green we feel the rebirth deep in our soul.  Last week as my home internet was down it was such a blessing!  No internet sent me out doors — with my camera.  I've been excited all week to share some new birth spring pictures with you.  I am starting with some Hen and Chicks.  For years I have admired my mother-in-law's containers of Hen and Chicks.  She always says, "they just grow!"  Well, I have tried many times and mine don't "just grow", until now.  Two years ago I took 4 or 5 little chicks and planted in an area that was rather rocky and unattractive.  That summer, when I would see a new little "chick" I would snip it off and replant.  Last summer I did the same.  This winter my little Hen and Chick garden really grew.  In the south they like the winter better than the hot summer. (But then, who doesn't?)  This momma and her little chicks are just a small part of my Hen and Chicks garden now.  Aren't they pretty?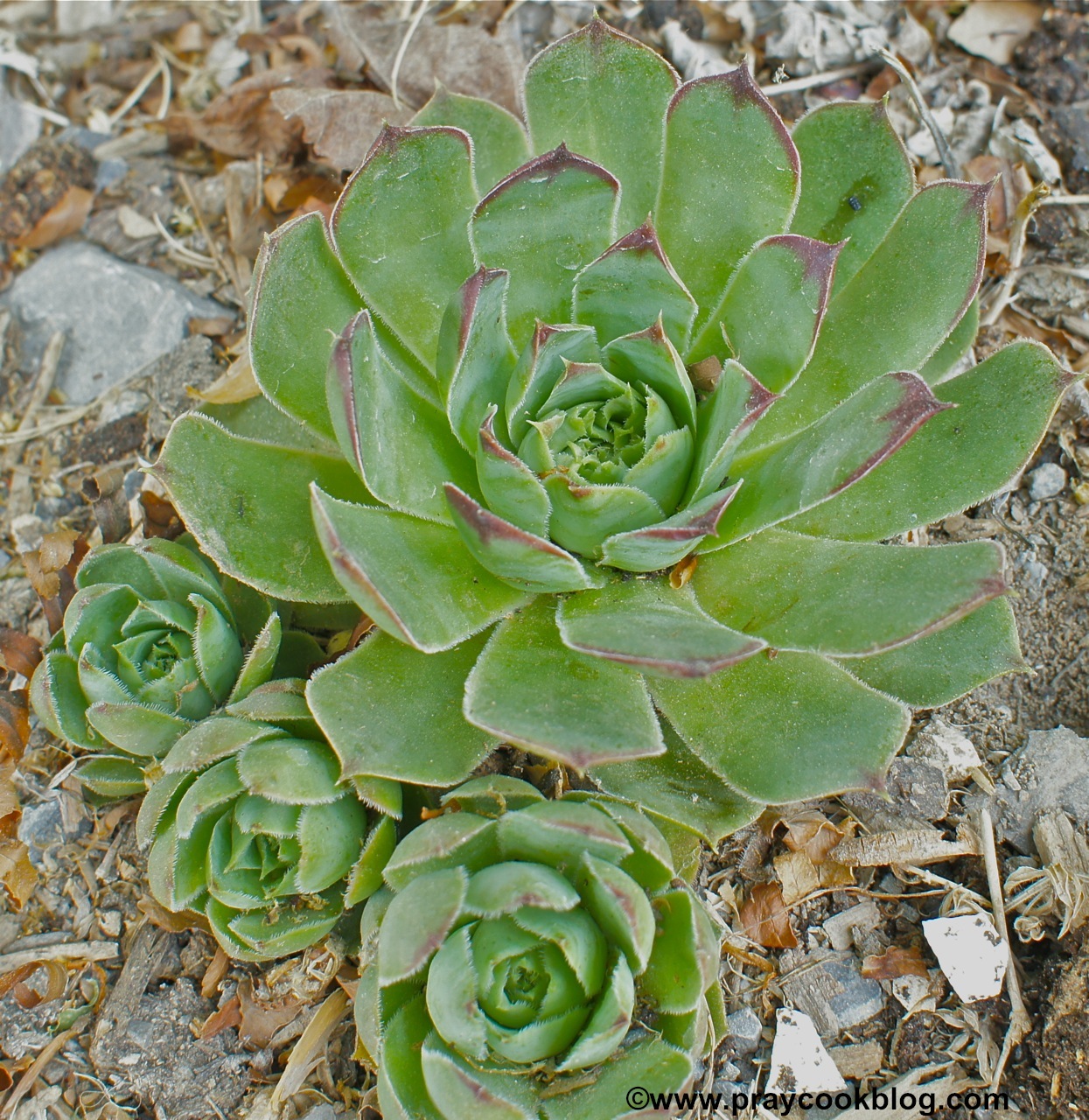 As I am typing today I am sitting at the local library (lightening-fast internet). It is story hour for the little kids and they are singing, "If you are happy and you know it clap your hands.. If you're happy and you know it stomp your feet…" Listening makes me smile 🙂  After all, it is spring!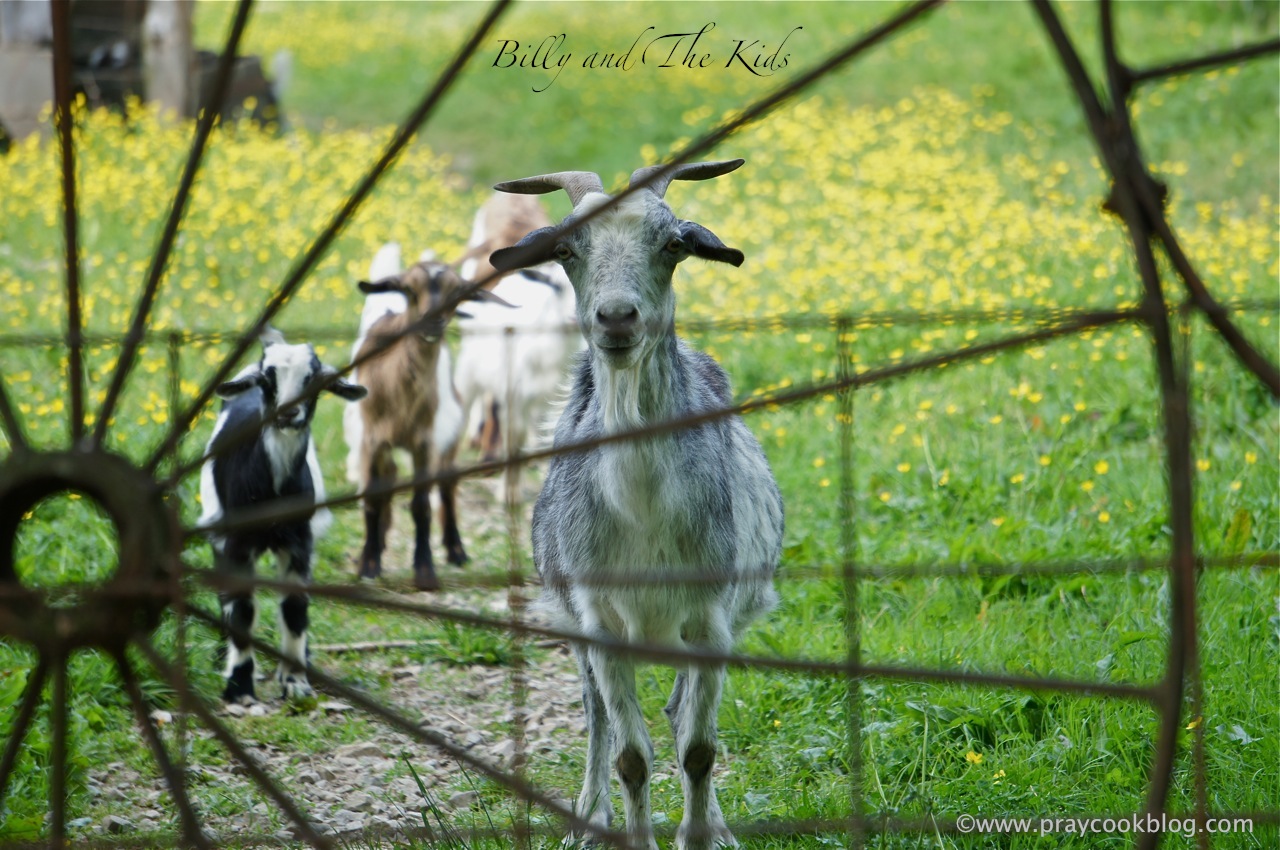 While taking pictures of the old house down the road, the barnyard kids were very, very curious about what I was doing.

It's spring fever.  That is what the name of it is.  And when you've got it, you want – oh, you don't quite know what it is you do want, but it just fairly makes your heart ache, you want it so!  ~Mark Twain
My Christmas Cactus is 35 years old.  She has grown very large even though I have given away hundreds of slips during the years.  When winter comes we put her in my chief culinary consultant's hideout, also known as his "shop."  The middle of March my beautiful cactus was lovingly brought up to the house where she will spend the summer outside our door, on the carport.  Within a day or two after its arrival,  a little momma-to-be claimed this protected spot for her own nesting ground.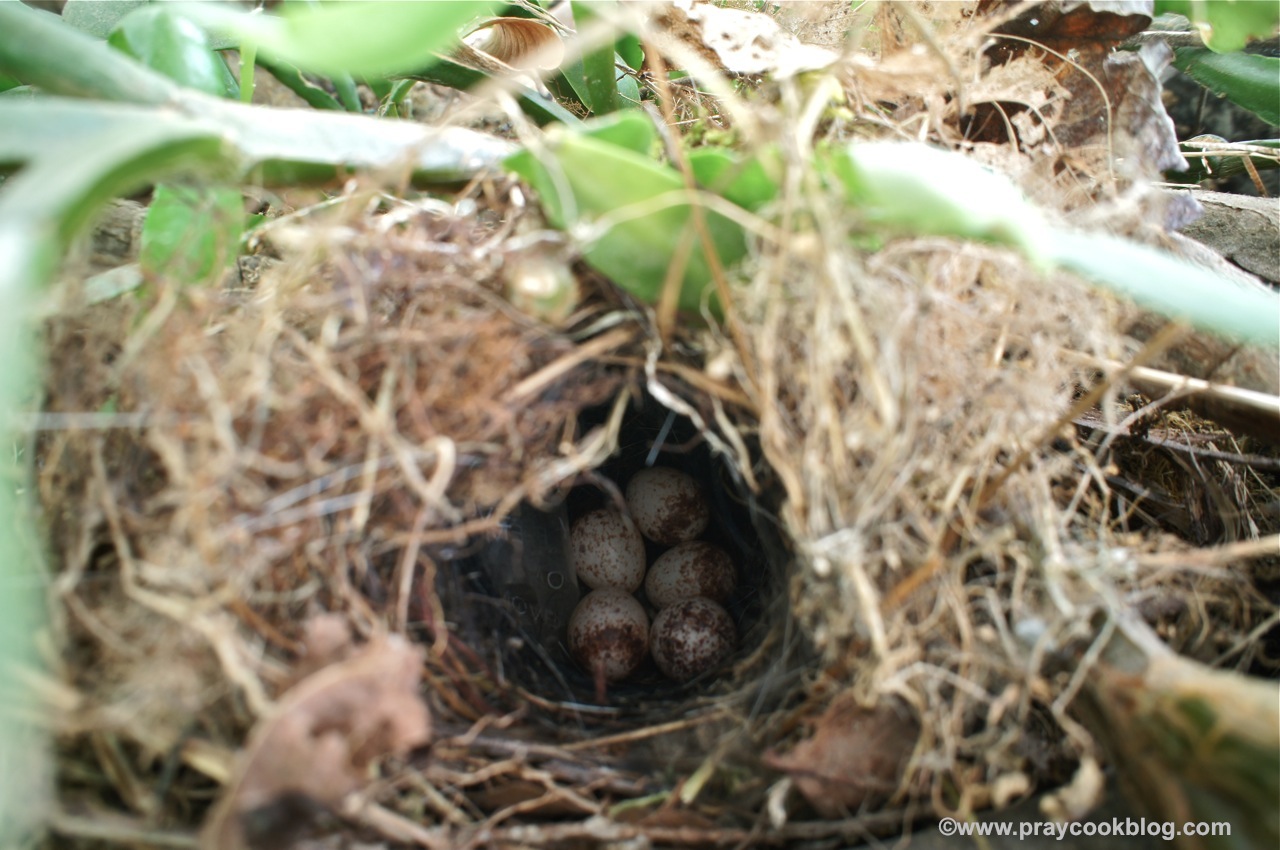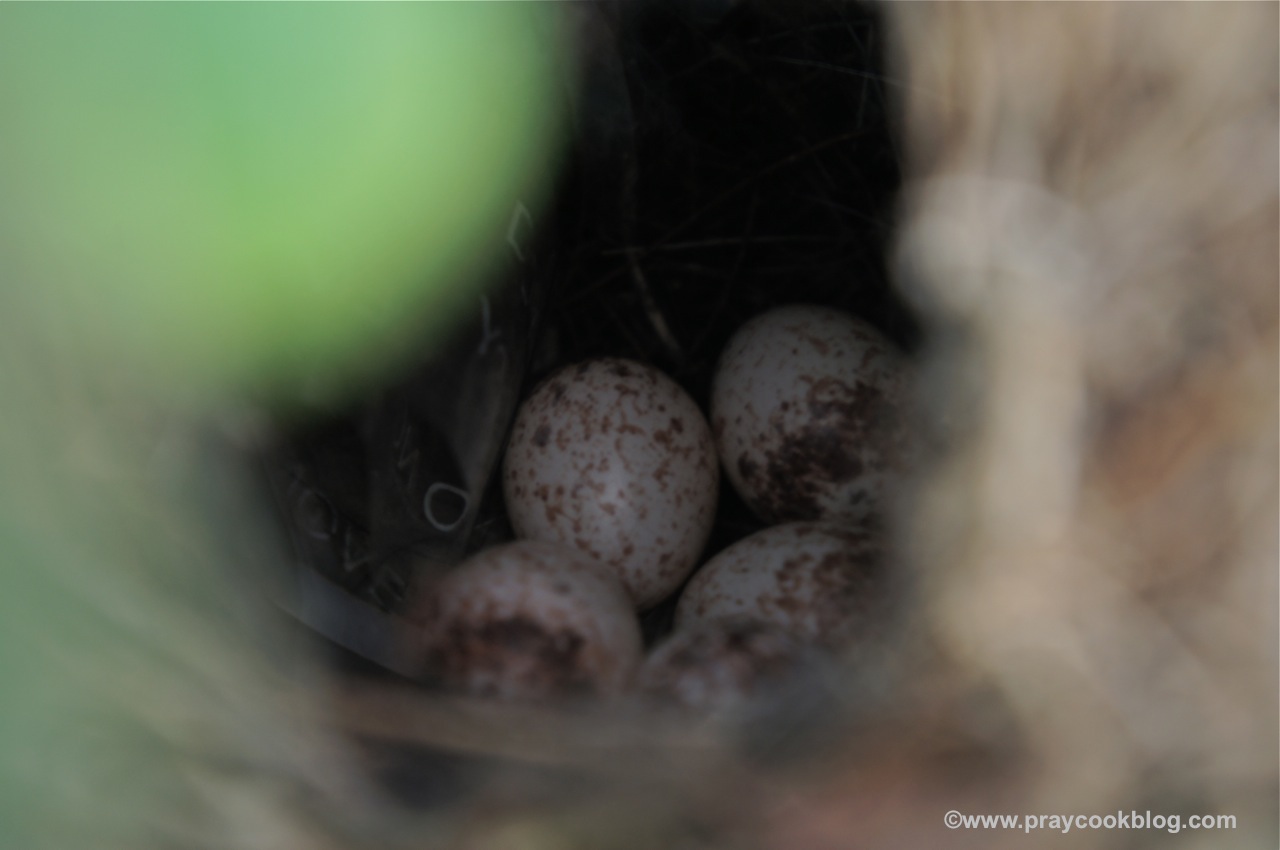 God loved the birds and invented trees.  Man loved the birds and invented cages.  ~Jacques Deval, Afin de vivre bel et bien
I didn't have to look too far for these five little babies who are nearly pushing each other out of the nest.  I was a little distance from these babes, high on a 12′ ladder using my telephoto lens.  However, with each little, click, click, click of my camera their hungry mouths would open a bit further.  I apologized profusely that I didn't even have a morsel for them.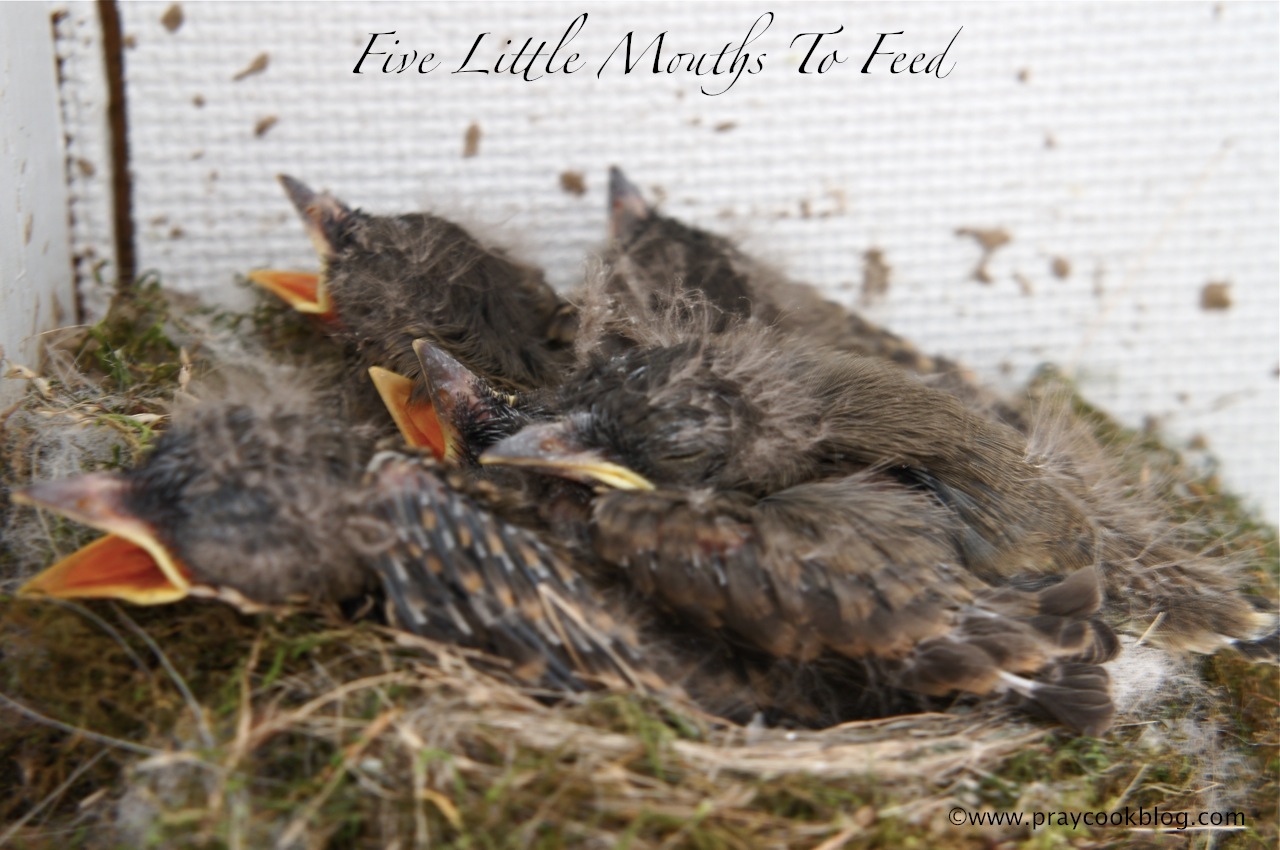 As precious as these babies are, the highlight of my camera adventures this week came when a little colt was born just a few miles down the road.  In this picture the colt is less than 24 hours old.  I was in awe as I watched from a distance as momma took care of her new baby.  As it happens daddy was very close by as well.  If you are alarmed at momma's skinny ribs, this little lady had been through a lot.  She had carried twins and I do believe they required every bit of nourishment from her.  One twin died during birth and the colt you see is the surviving sibling.  It is now a week later and when I saw them yesterday, both mom and baby are thriving!
There is something about the outside of a horse that is good for the inside of a man.  ~Winston Churchill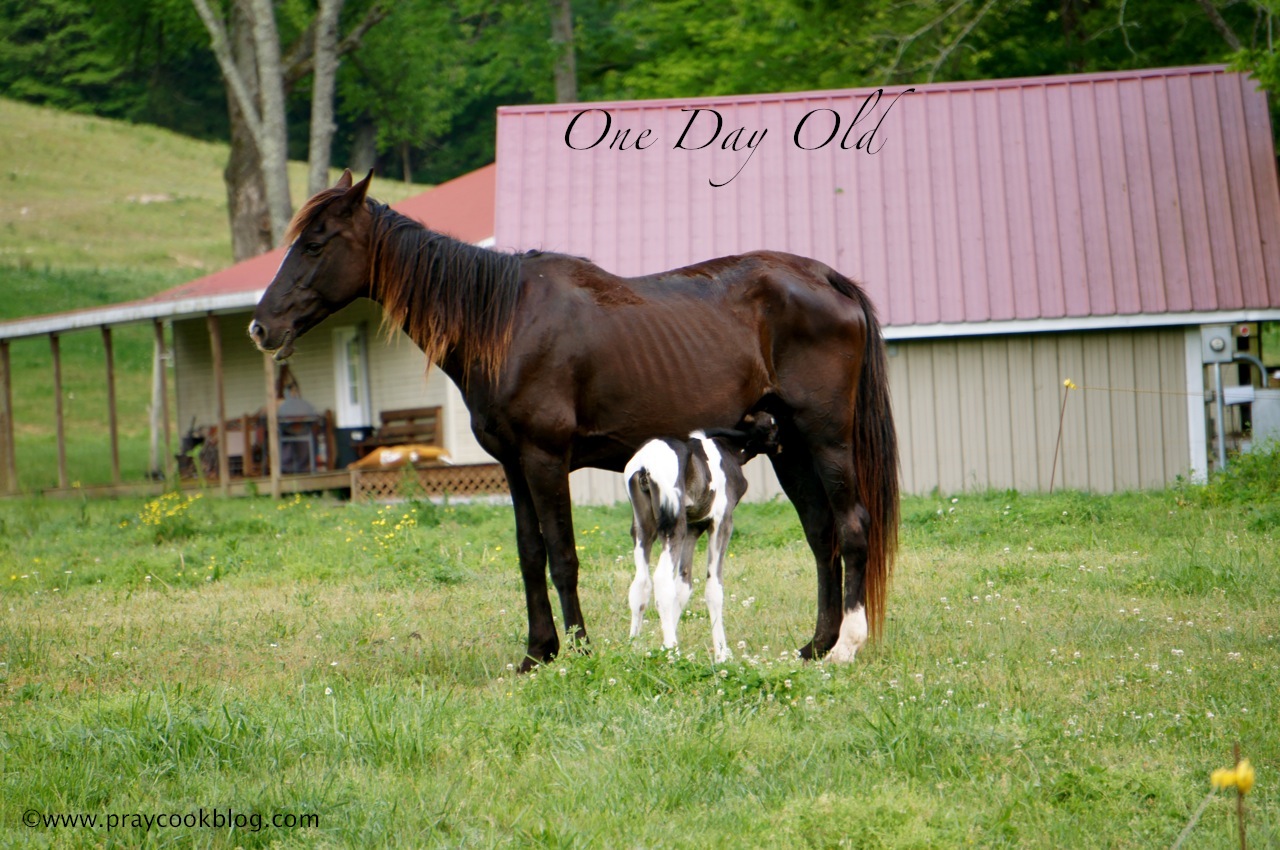 Horse sense is the thing a horse has which keeps it from betting on people.  ~W.C. Fields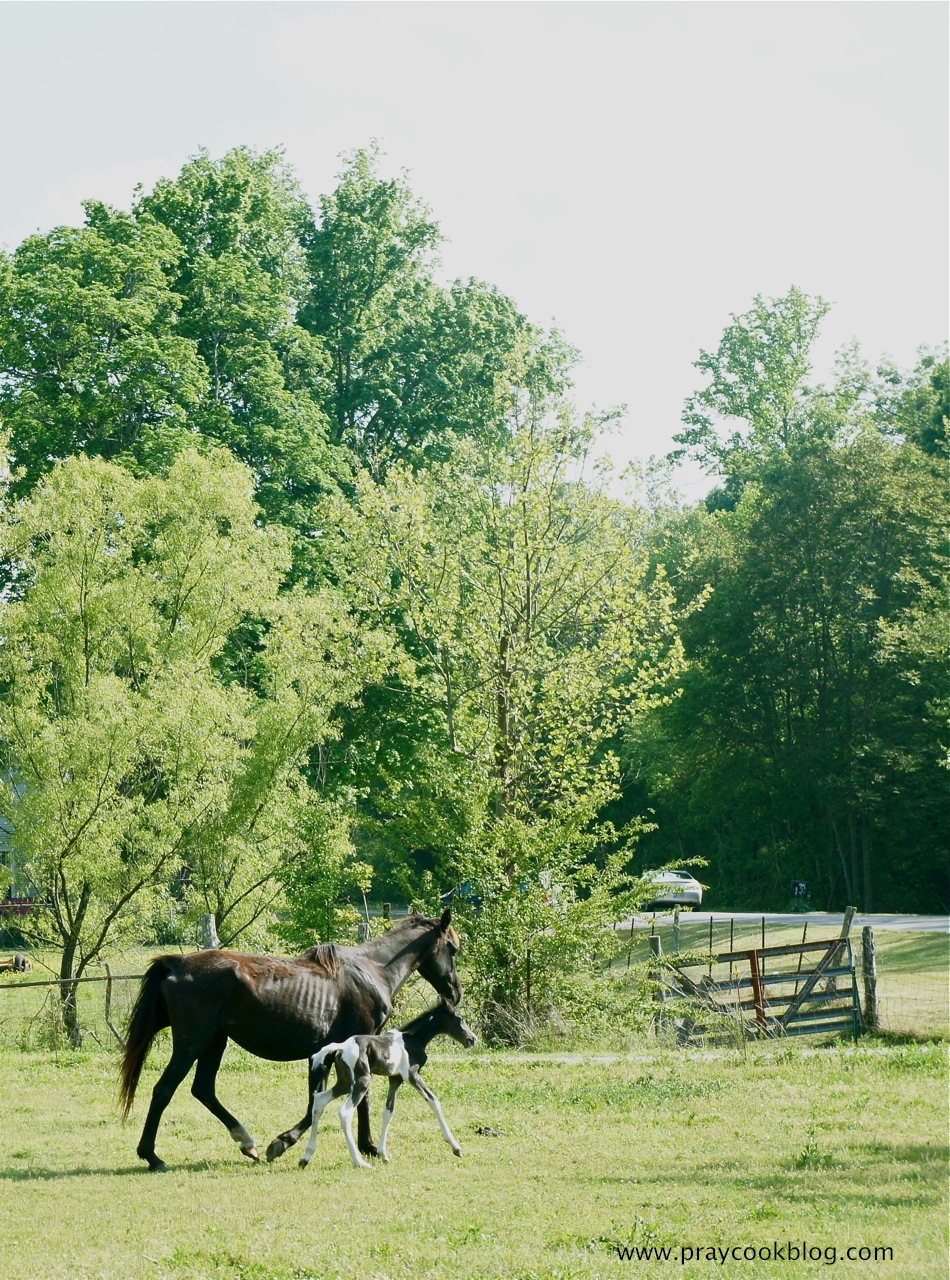 When it comes to horse and birdie quotes this one takes the cake!
One reason why birds and horses are happy is because they are not trying to impress other birds and horses.
~Dale Carnegie
Happy Spring!  Just in case you missed any recipe posts this week, here is a run down of cooking from my kitchen and a few from others!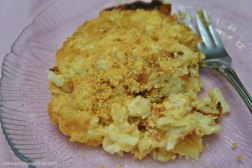 Cheesy Hashbrown Potatoes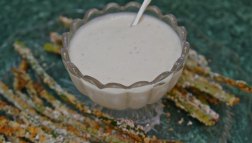 Parmesan Baked Asparagus Fries with Lemon-Garlic Aioli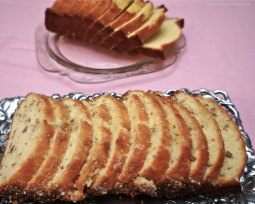 Tuesdays With Dorie: Lemon Loaf Cake and a special appearance by Jameson's Lemon Cake!
Bookmarked:  Check this out!
Baking is my Zen: Floating Island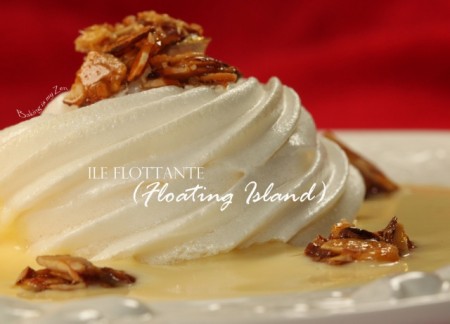 Many Blessings and Happy Cooking!
Thank you to everyone who is using my Amazon links to make your Amazon purchases! I appreciate it!