Walk Through The Bible In One Year
Week 23 reading plan Psalm 40 through 80
Click on the colored link to read each day's scripture.
Monday Psalm 40-46, Tuesday Psalm 47-54,
Wednesday Psalm  55-61, Thursday Psalm 62-68,
Friday Psalm 69-73, Saturday Psalm 74-77,
Sunday Psalm 78-80
Happy July!  How was the weekend in your neck of the woods?  For the second week in a row we have kids and grandkids visiting!  That makes for lots of laughter and good times around here.  It also means a fair bit of cooking on my part and cleaning up on the part of my sous-chef dish-washing mom.  The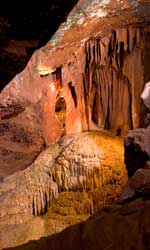 weather map shows HOT all over the country and while we are in triple digits here our air conditioner decided to take a vacation 🙁  We quickly decided The Lost Sea Caverns, at 56 degrees, is the perfect place to spend a day.  These huge caverns are located in Sweetwater, TN (off I-75 between Chattanooga and Knoxville).  The hike down is about 3/4 mile and at the bottom of the cavern is the largest cave lake in the United States.  We toured the lake by boat and had lots of fun.  I highly recommend this as a fun and educational tour stop.
With all sorts of July 4th celebrations going on I decided I would share foodie pictures and links from MY FOODIE WISH LIST.  This is my on-going list of things I really want to make but haven't done so yet.  I will include a link so if you get to it before me you will have the recipe 🙂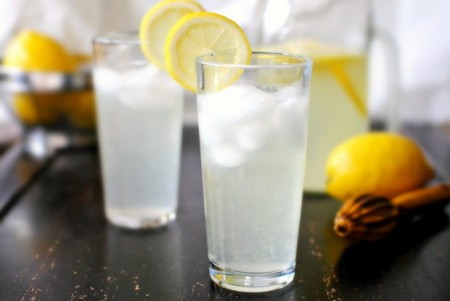 I am so darn hot at this moment that when I saw Vanilla Lemonade I wanted to jump right up and make it. I didn't, so now it is a definite on my Make-It Wish List! This recipe was sent to Laurie at Simply Scratch from one of her readers. Thanks to both of you for sharing!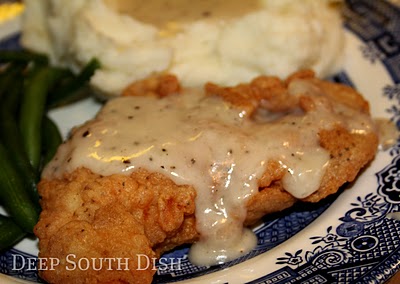 For the 4th of July who wouldn't like some southern fried chicken?  I know I would and Mary at Deep South Dish definitely knows how to serve this up!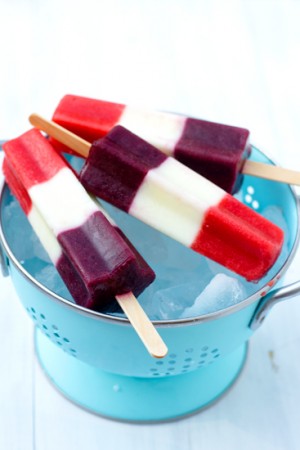 Oh for cute! From The Brown Eyed Baker we get Red, White and Blue Firecracker Popsicles. They look as refreshing as they do cute!
I am thinking I could do this all day long sharing the kazillions of cool recipes on the net.  But it has left me feeling a bit hungry and restless for my kitchen.  This week is Tuesdays With Dorie and we are serving up biscotti!  I hadn't made it before now and you will see my first try results on Tuesday!  In the meantime, stay cool, have a fun holiday week and many blessings!  ~ Catherine