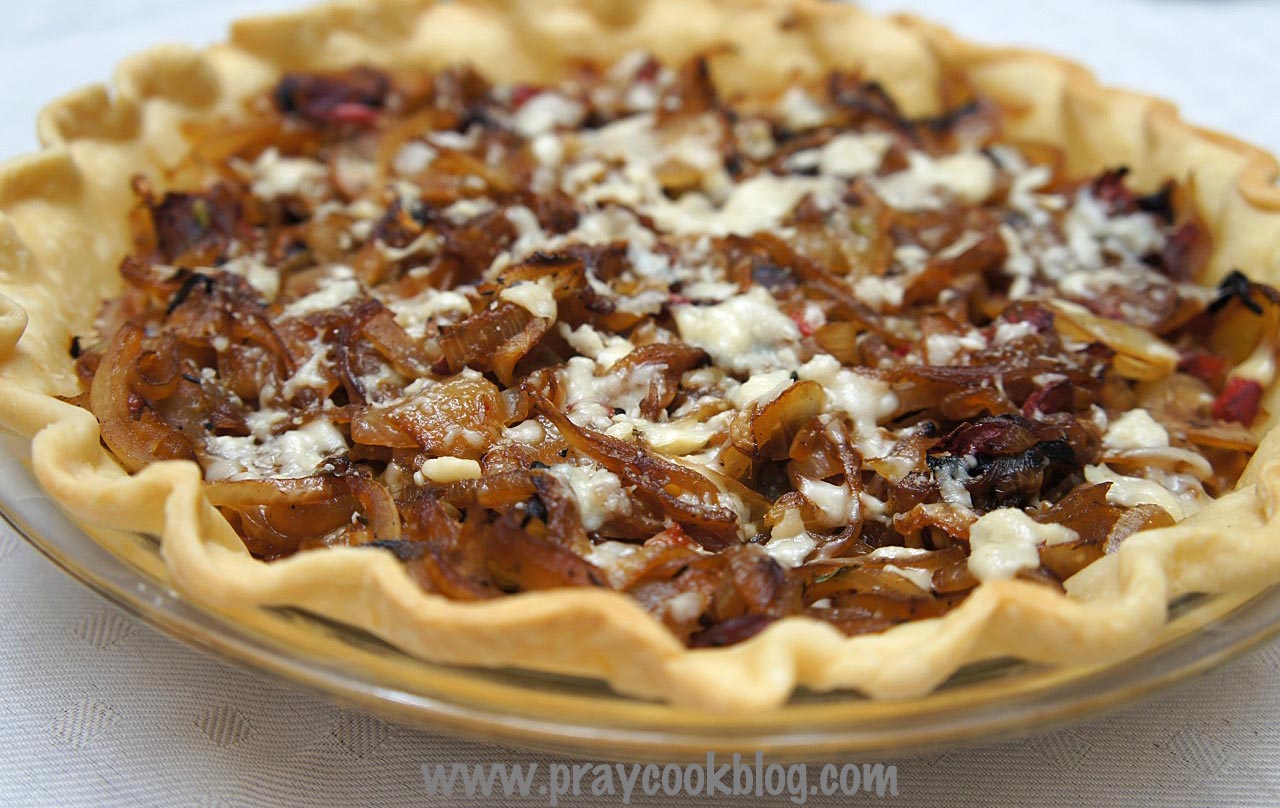 HAPPY MONDAY! Last summer I shared the recipe for this onion tart for the first time.  Since then I have made it several times, tweaking the ingredients a bit here and there.  The recipe originally came from my friend Cheryl in Nebraska.  I am so thankful she loves to makes pies — of all kinds — because we love this as a side dish!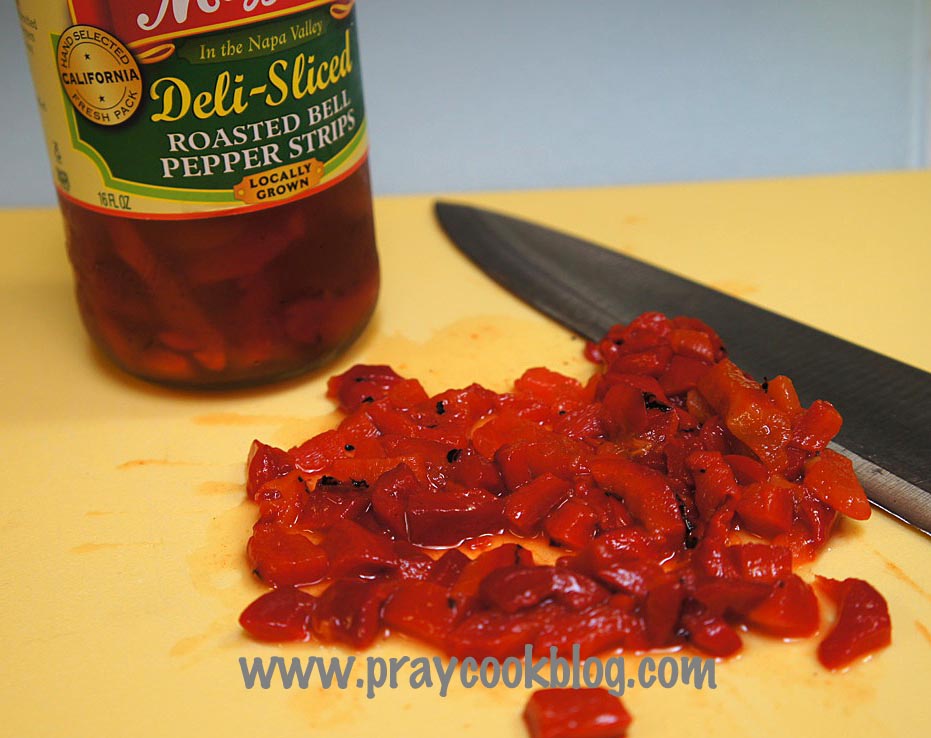 This time I started by chopping up some marinated roasted bell peppers.  Oh boy these are good.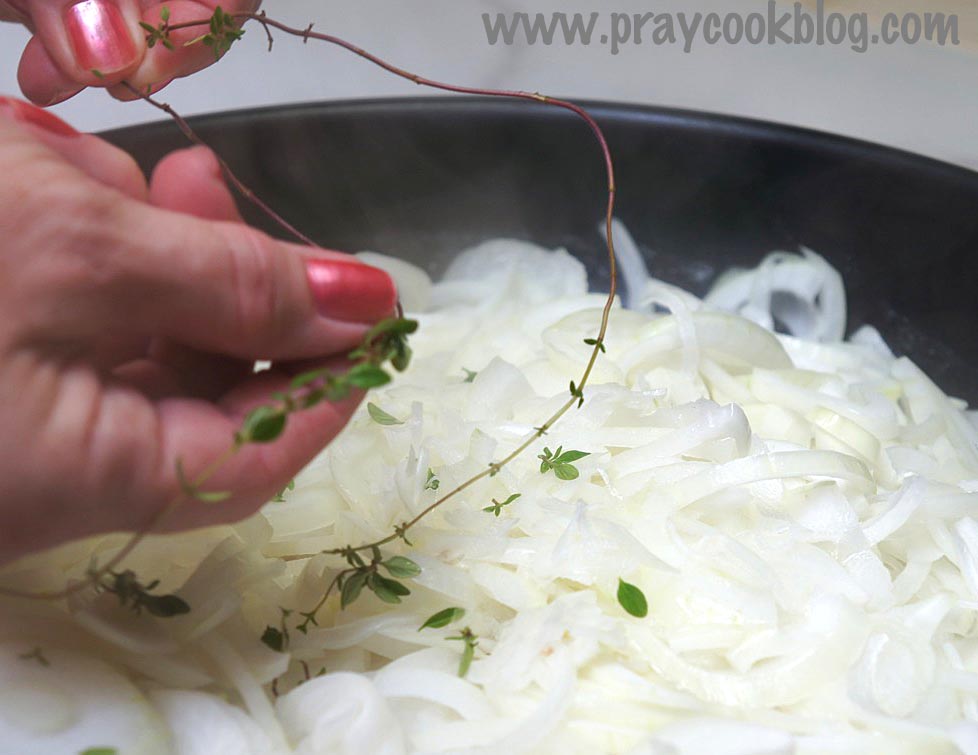 After chopping slicing sweet Vidalia onions I took a couple of sprigs off my thyme plant.  I washed and dried the sprigs and then just ran my finger down the stem and the fresh thyme leaves sprinkled my onions.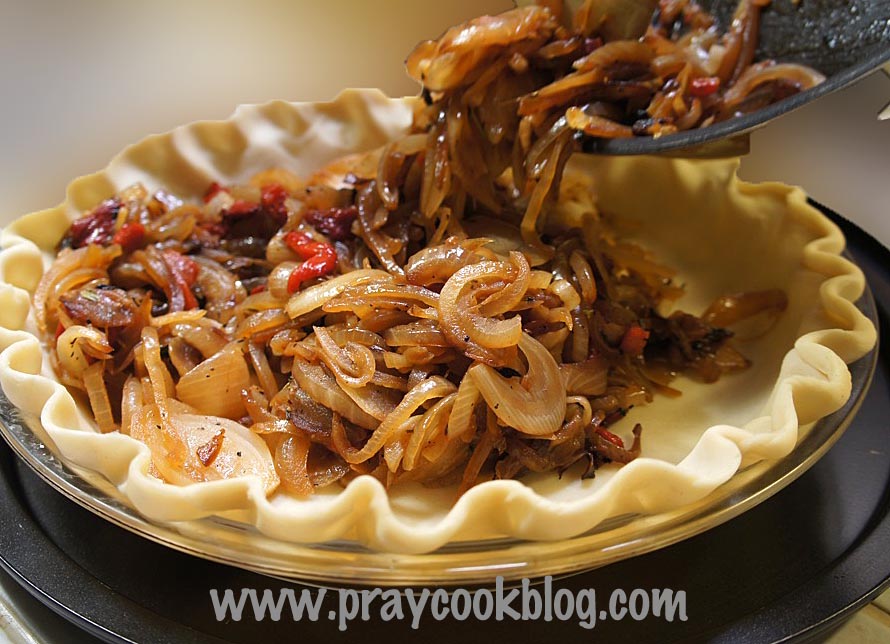 As they were sautéing I added the roasted pepper and some salt and pepper.  A made-from-scratch pie crust would be great but the Pillsbury ready-bake crust works good too!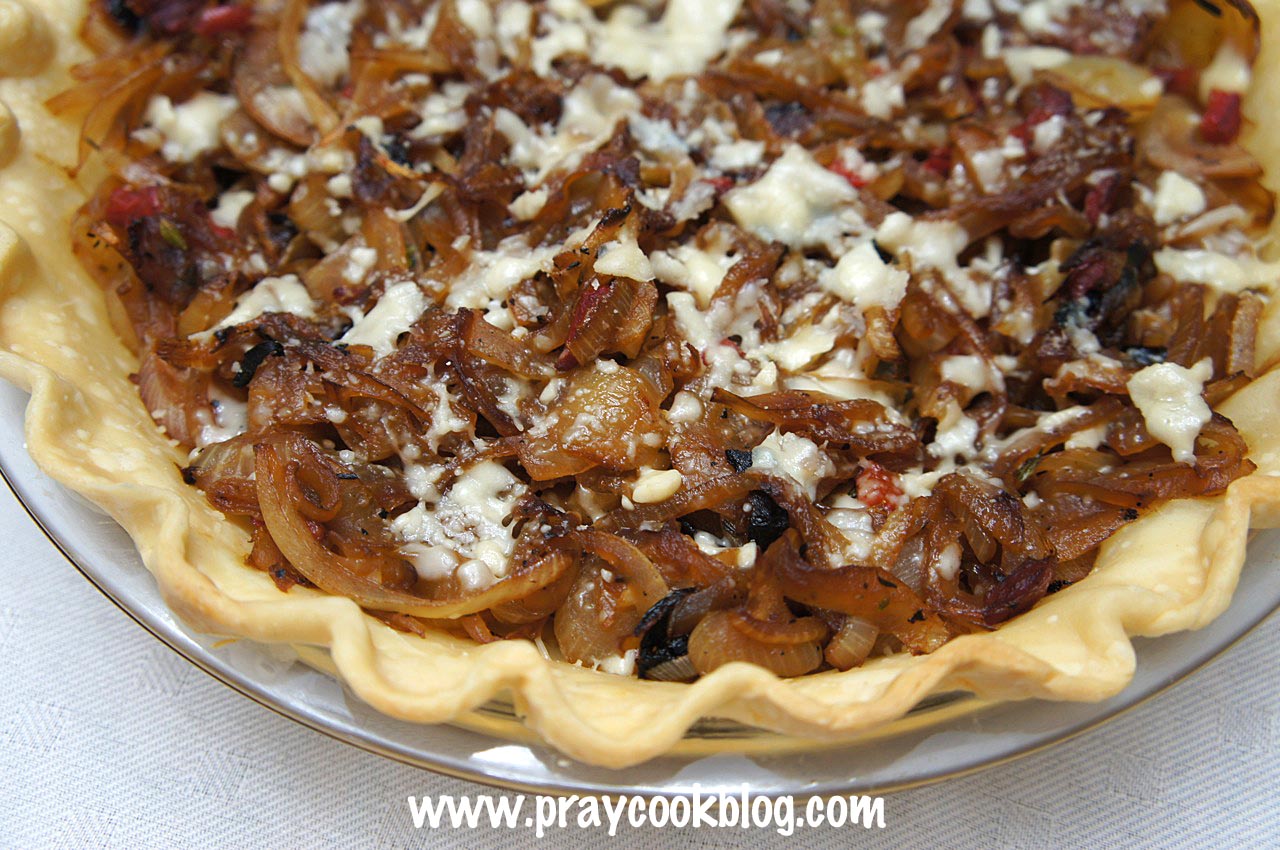 The crowning touch was a good amount of shaved Parmesan cheese sprinkled on top and then into the oven!  D-E-L-I-S-H!  Enjoy and have a great week.
Recipe can be PRINTED from my Tasty Kitchen Recipe Box.
This week's Bible reading plan is posted to the right of this blog post. We are finishing up Proverbs and moving on to Ecclesiastes and the Song of Solomon. I am surely feeling the blessings that come from reading The Word and I am sure you are as well.
~Happy Reading and Cooking! Catherine