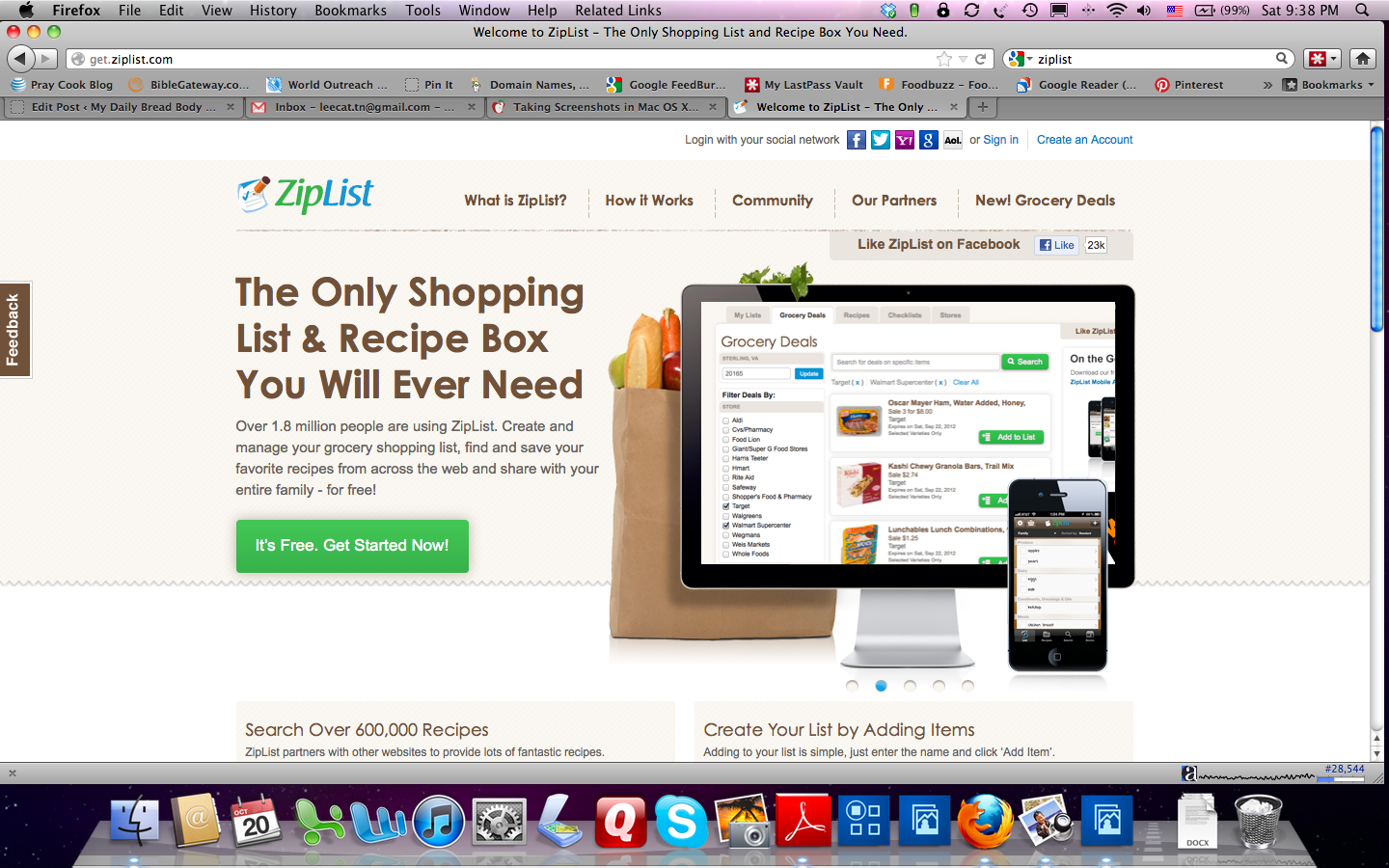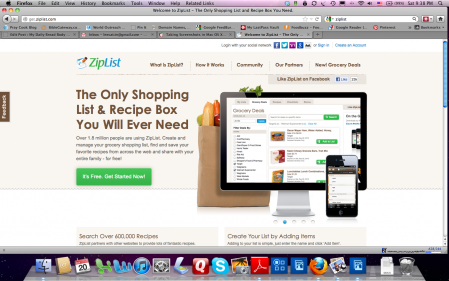 I am so excited to tell you that I have added a new feature to my website.

Have you heard of ZipList?
ZipList is the only shopping list and recipe box you will ever need!
I started using it first to make sure you will like it.  I think you will 🙂

makes grocery shopping a breeze.
Plan weekly meals.   Organize grocery trips.   Save money.   All the while you are browsing through some of your favorite food blogs, ZipList allows you to save recipes to your own recipe box. Wouldn't it be nice to be able to save recipes all in one place?  I think so too.  You won't have to do what I use to do — look on my hard drive, look in my "recipes" file, look for a website I might have originally found it on.  Instead, find your recipes all in one place – your recipe box.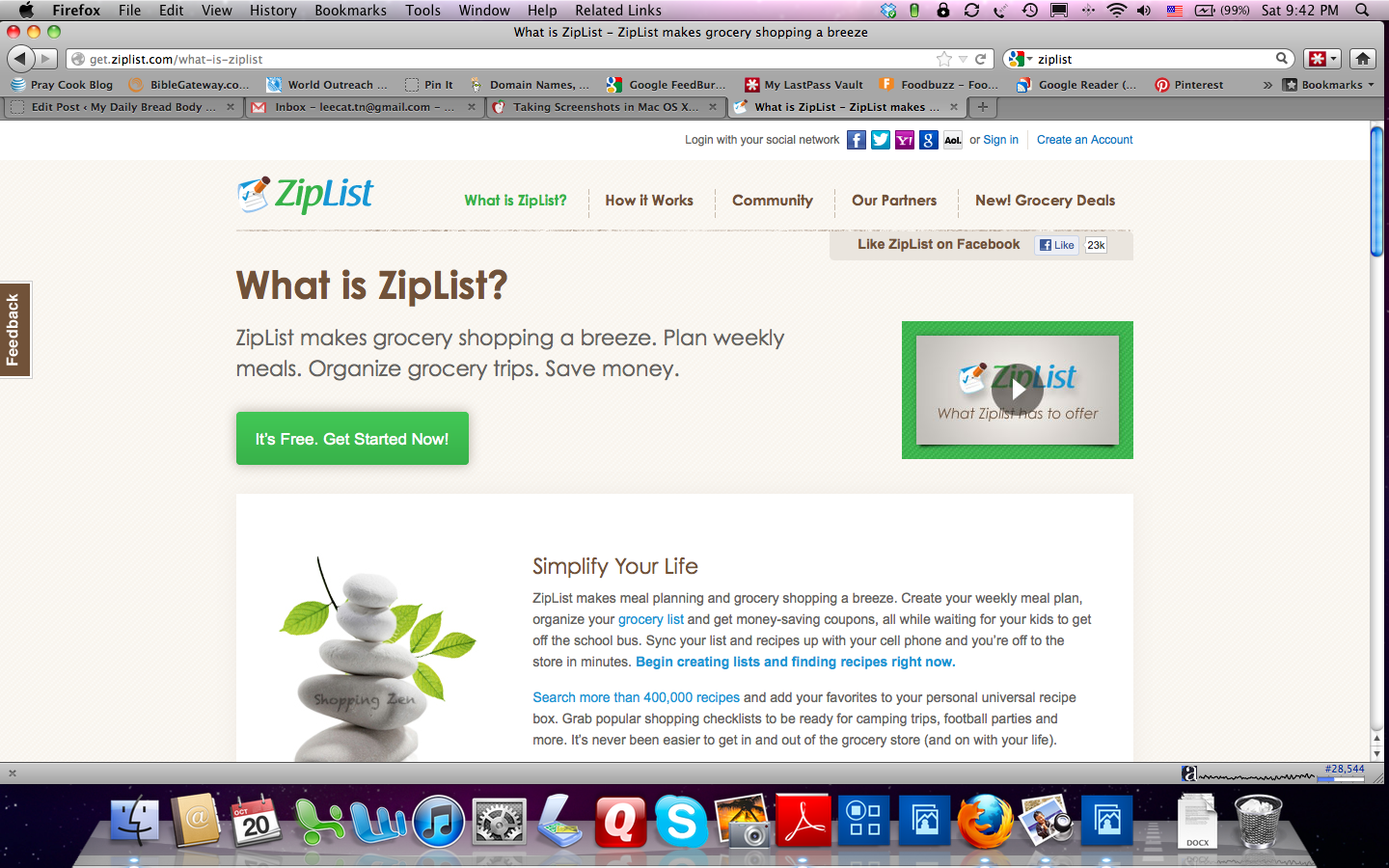 ZipList then gives you the option to "create and manage your grocery shopping list" at the same time you are saving your favorite recipes.
Once you sign up for a FREE account on ZipList you will also be able to search over 600,000 recipes from other websites, but right from the convenience of your own account.  Very cool stuff.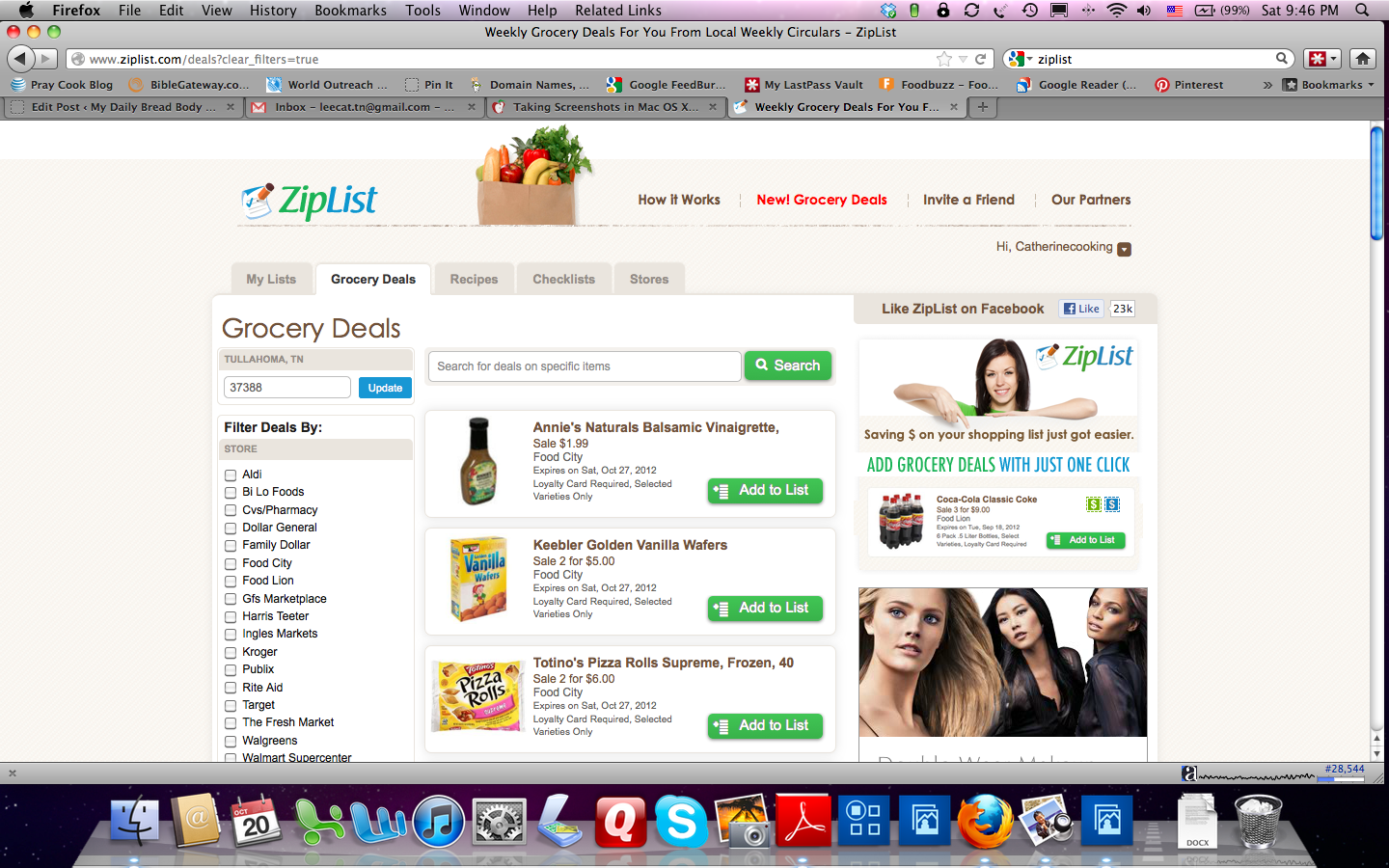 Speaking of cool  … within your ZipList account there is a tab called "Grocery Deals".  Within that tab you can list your zip code.  Then ZipList gives you a HUGE list of grocery items that are on sale within your shopping area, the name of the store, the date the sale ends and any other pertinent information.  Since I never read newspapers anymore, this is a great way to see what is on sale and where.
BTW – Check out ZipList for more details.  Don't forget, signing up is FREE.
From now on my recipes will include a link to SAVE TO ZIPLIST and to PRINT.
Please let me know what you think about ZipList.  Are you already a member? If you are, then you may already know ZipList can sync to your iPhone or Android phone.  Very cool. 🙂
Here is a sample of what the recipes will look like.  I am still learning the technical side of this so I imagine some changes as I go.  In the meantime, I hope you find ZipList something worthwhile. You can print recipes directly from here whether you use ZipList or not.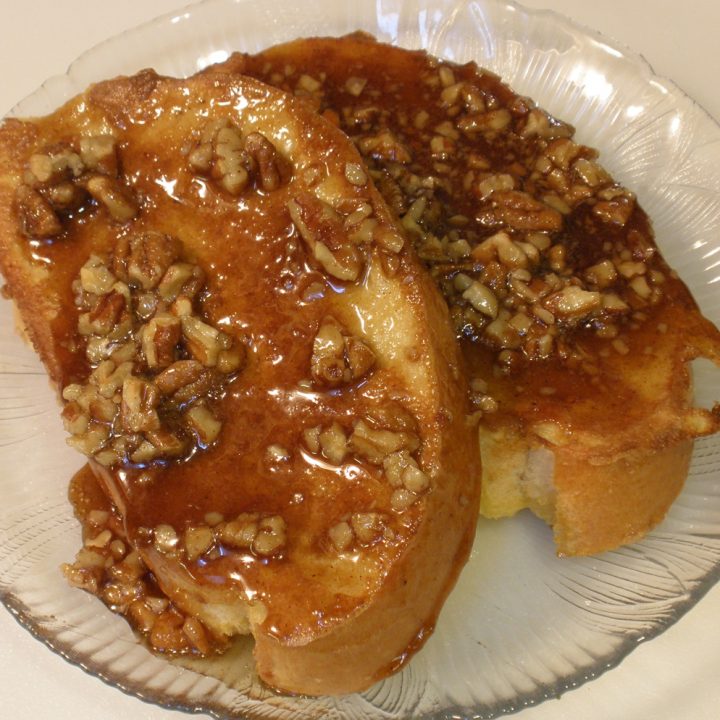 Praline French Toast - New Orleans Style
Ingredients
6 Eggs
1/2 cup Milk
1/2 teaspoon Cinnamon
12 thick slices French Bread
1 tablespoon Butter
Praline Mixture
1 cup Brown Sugar
1/2 cup Chopped Pecans
1/4 cup Butter
2 teaspoons Vanilla Extract
Instructions
Combine eggs, milk, and cinnamon with a whisk until well mixed.
Slice french bread into nice thick slices.
Dip each piece of bread in this mixture, coating each side evenly.
Heat griddle to 350 to 400 degrees, brush well with butter. Fry the bread on a hot griddle in butter. Use plenty of butter to make these nice and brown.
When cooked on both sides, place each slice in a single layer on a cookie sheet. Spread on praline mixture and place French toast under the broiler until the mixture is bubbling.
Enjoy!
Notes
This was a favorite recipe at our bed and breakfast and it continues to be a family favorite today! We usually serve with hot maple syrup on the side.
Nutrition Information:
Yield:

6
Serving Size:

1
Amount Per Serving:
Calories:

843
Total Fat:

26g
Saturated Fat:

9g
Trans Fat:

0g
Unsaturated Fat:

14g
Cholesterol:

213mg
Sodium:

1259mg
Carbohydrates:

127g
Fiber:

5g
Sugar:

39g
Protein:

27g
Nutrition may vary depending on your exact ingredients.
Click HERE to the original posting for this french toast!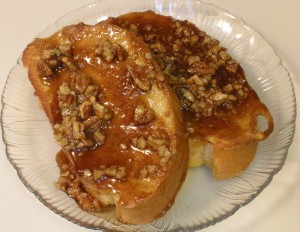 ~ Blessings, Catherine