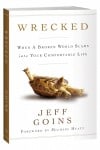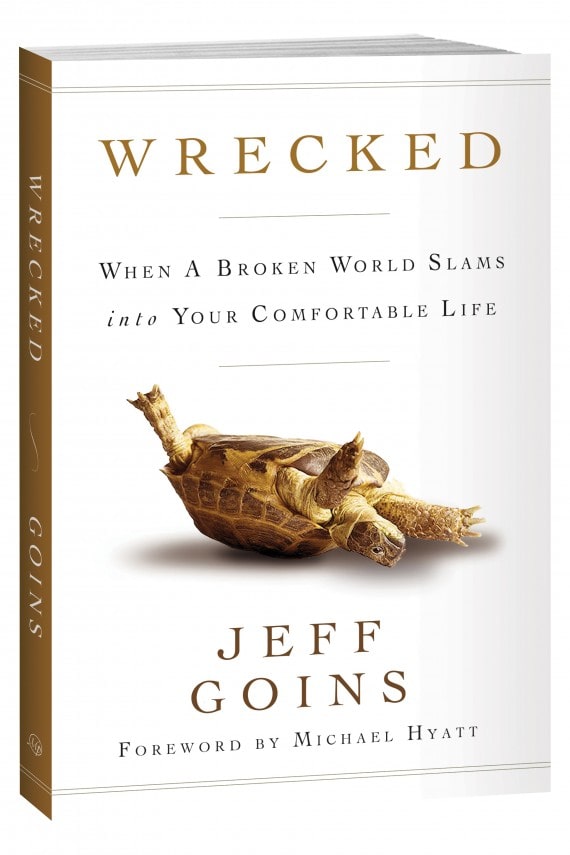 THANK YOU to all of you who entered to win the audio book Wrecked, When A Broken World Slams into Your Comfortable Life by Jeff Goins. This is my first experience to take part in a blog tour book review.  I totally enjoyed it and I hope you did too. Although my first blog tour book review, the good Lord willing and the creek don't rise, it won't be my last.  I am excited to giveaway this audio book and the winner is Jon Stolpe! All you have to do to claim your winning book is leave a comment on today's post!  Congratulations Jon!  If you didn't win, don't go too far because I have more giveaways during the month of December! All drawings are done by www.Random.org.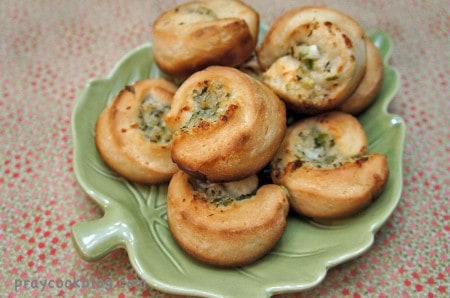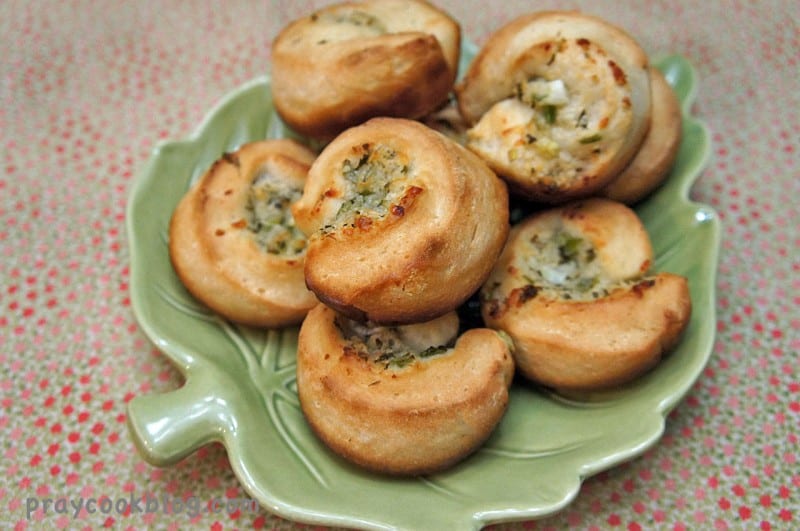 When I saw this recipe in the December Taste of Home magazine I just knew I had to make them … for you. They looked so delicious along with being fast and easy.  From previous Decembers I know that life gets busier, the days get shorter, and the to-do lists go on forever! This recipe fits into the fast paced December we are speeding toward!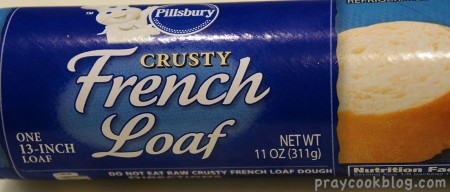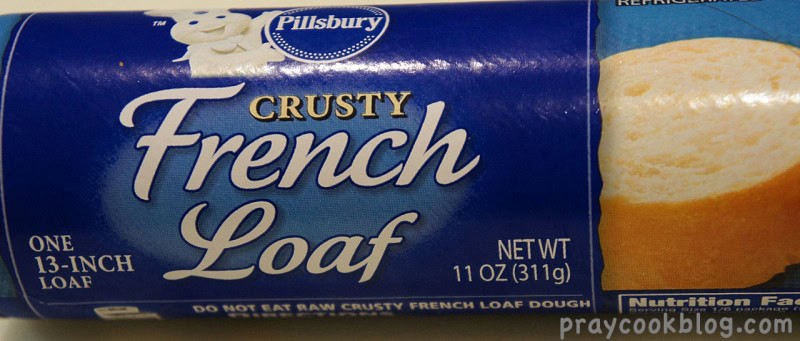 These garlic Parmesan cheese rolls will make an exceptional appetizers as well as a nice roll along with any chicken, fish, or beef you decide to prepare this month! We can thank Pillsbury for a quick start with this crusty french loaf.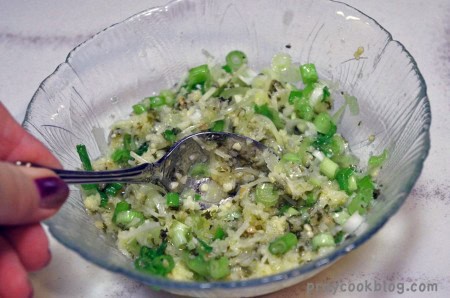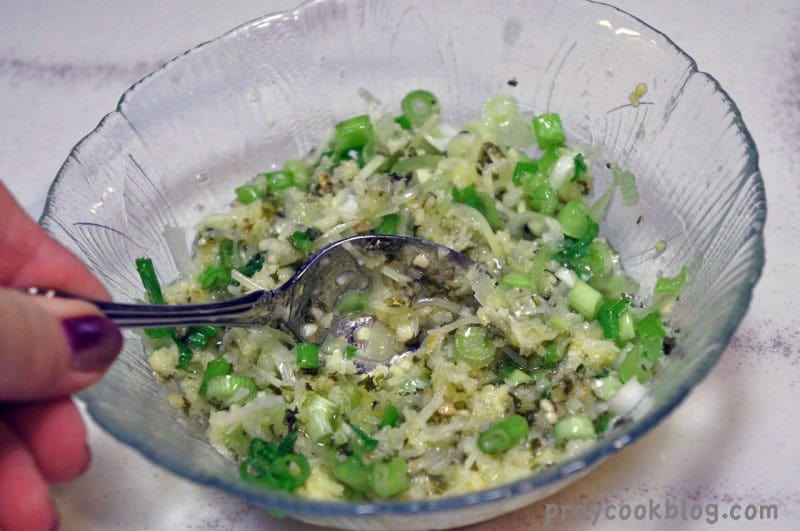 The goodies for the inside go together quickly. Butter, chopped green onions, fresh parsley, minced garlic and Parmesan cheese.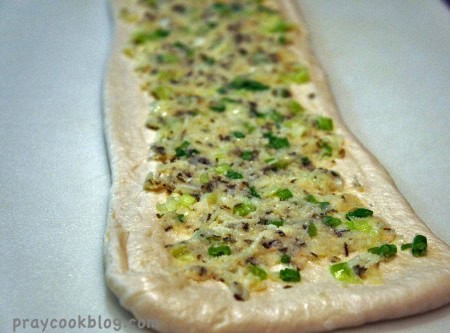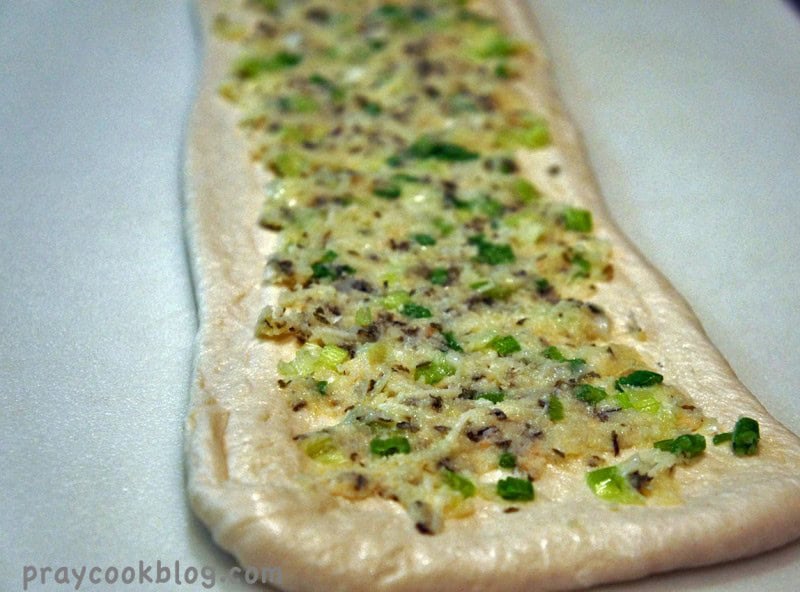 Once the crusty loaf is unrolled the yummy mixture is spread across the dough.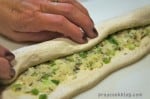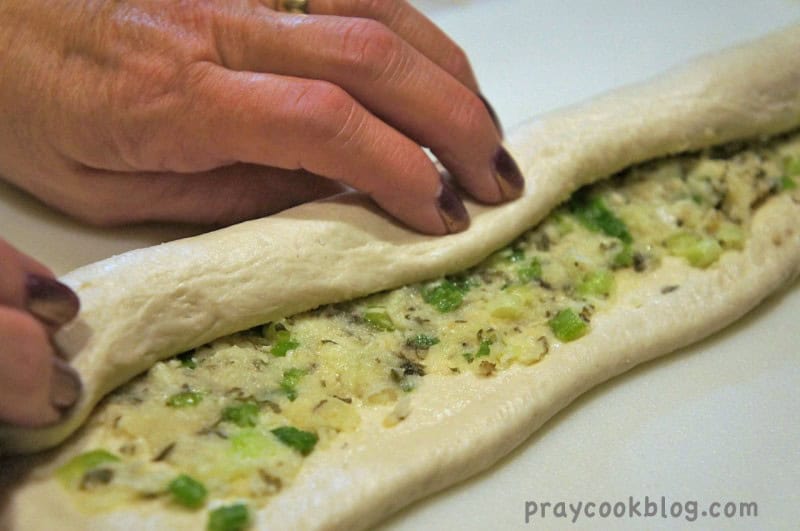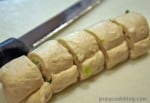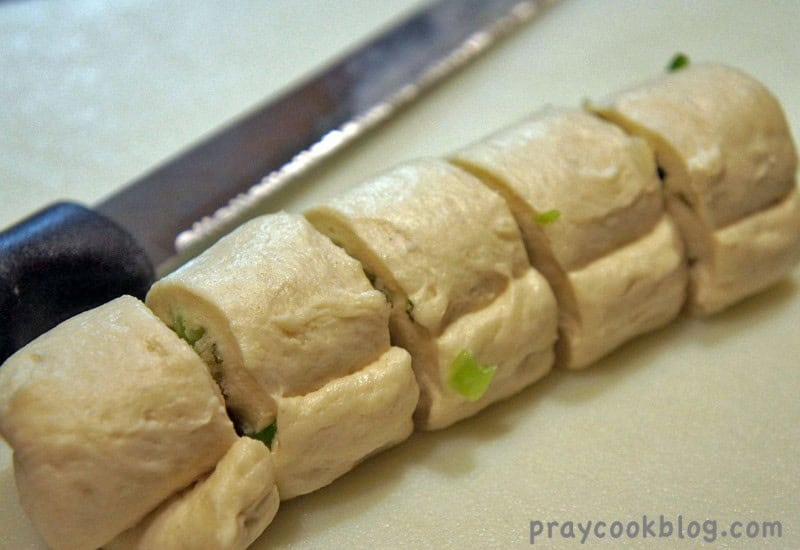 The log roll is cut into 12 slices, placed in a muffin tin and baked.  They can be served immediately or added to a buffet table along with other appetizers.  The flavors will burst among the crusty layers of the little spiral rolls.  Enjoy!
Garlic Parmesan Cheese Rolls
Loaded with flavor, these rolls come together quickly and can be on the table in 25 minutes.
Ingredients
¼ cup butter, melted
2 green onions, finely chopped
3 tablespoons grated Parmesan cheese
2 tablespoons minced fresh parsley (or 2 teaspoons dried parsley)
1½ teaspoons minced garlic
1 tube (11 oz.) refrigerated crusty French loaf
Instructions
In a small bowl, mix the first 5 ingredients. Unroll bread dough; spread butter mixture to within ½" of edges.
Roll up jelly-roll style, starting with a long side. Cut into 12 slices; place in greased muffin cups, cut side down.
Bake at 400 degrees F. for 10-12 minutes or until golden brown. Serve warm.
Notes
* If refrigerated dough does not unroll easily, use a rolling pin to roll into a 6" x 12" piece of dough.


Recipe adapted from Taste of Home.
Keep on cooking and many blessings!
~Catherine
Have you checked out ZipList yet?
"How to Save Recipes"


"Save your favorite recipes on the web right to your ZipList online recipe box. You can even add ingredients from each recipe to your shopping list and take it all on-the-go to the store with ZipList's free mobile app. To add a recipe to your list or recipe box, just click the "save recipe" button. Then sign up using your email address, Facebook or Twitter account. You can get the free mobile app for your iphone or android from ziplist.com."