The end of a matter is better than its beginning, and patience is better than pride.
If you have been reading this blog very long you will know I LOVE blueberries!  Partly because they are so darned good for us, partly because we grow them, and mainly because they taste great!  During the Christmas holidays (and before I was banned from the sugar bowl) I came across a recipe for this Blueberry Cream Coffee Cake.  I have baked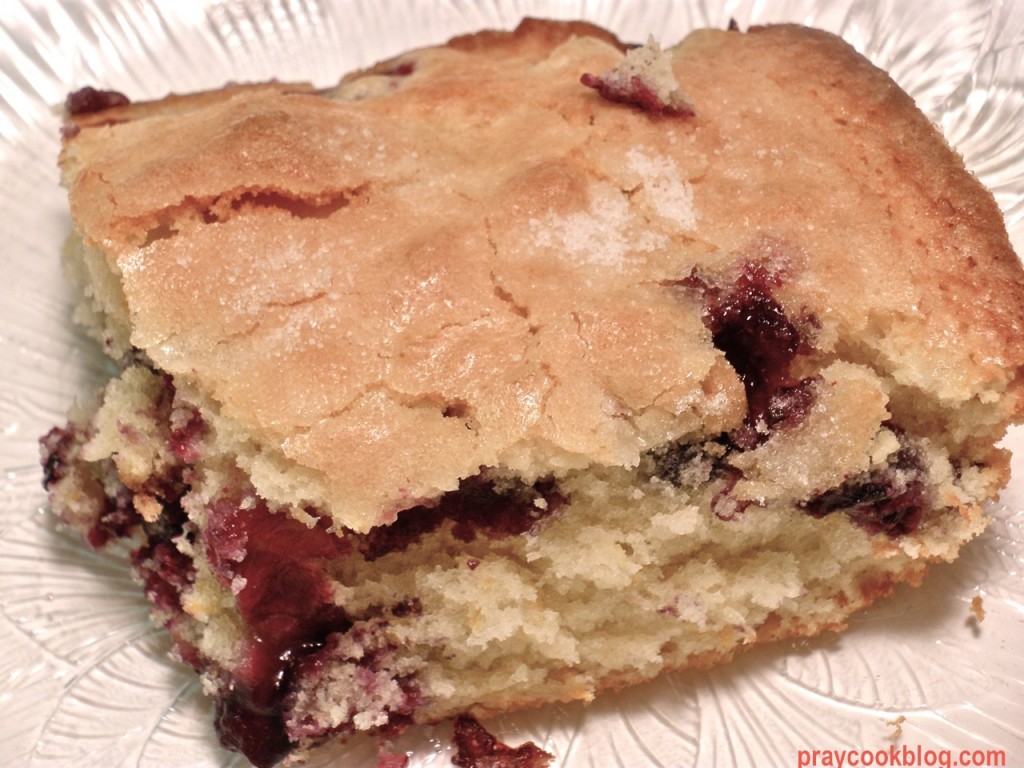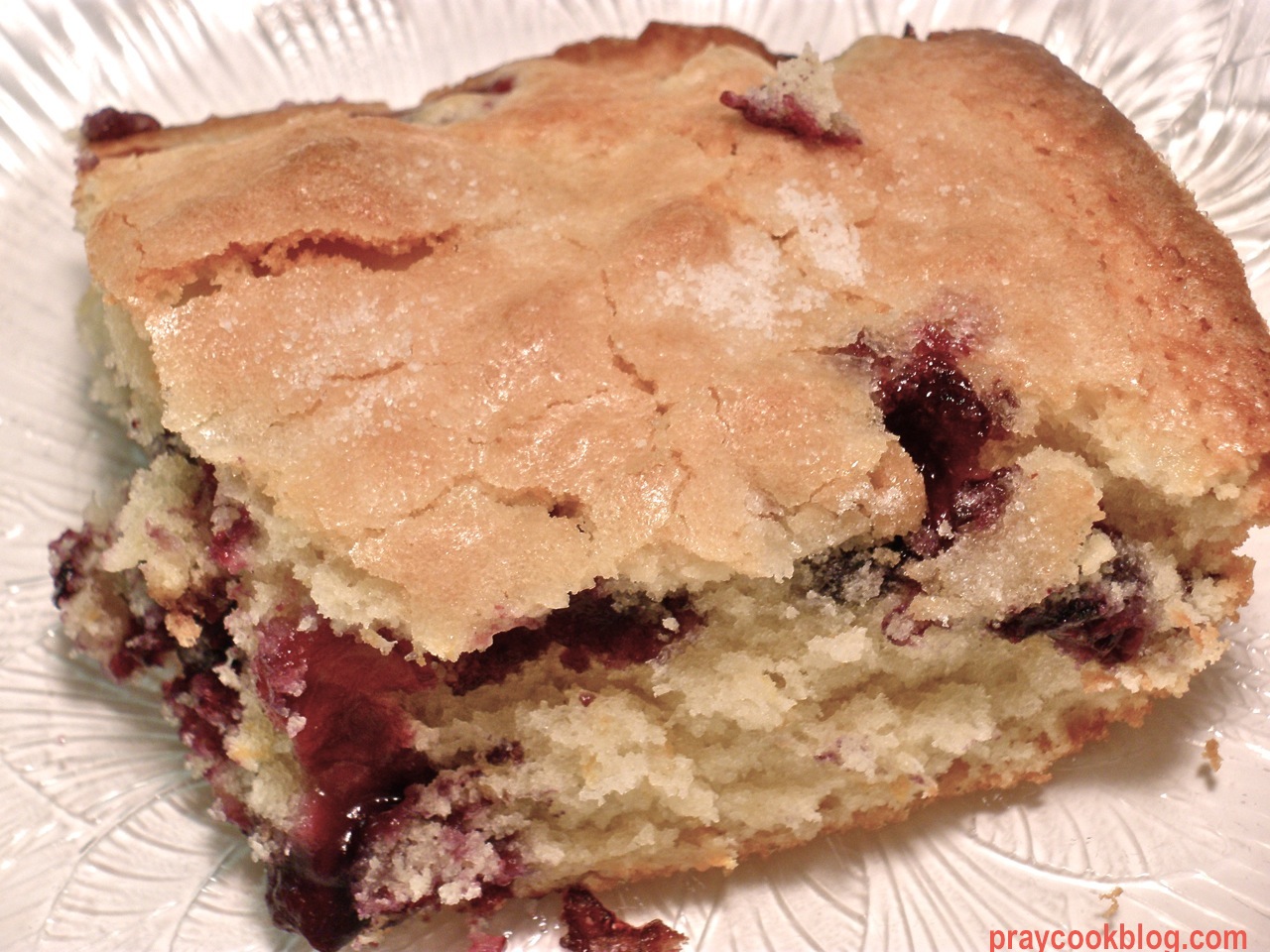 a lot of coffee cakes through the years but none compare to the softly sweet insides with a lightly crisp outside of this great recipe.  Anything that includes buttermilk and  blueberries – well, they combine to make an over-the-top breakfast treat that starts the day off perfectly!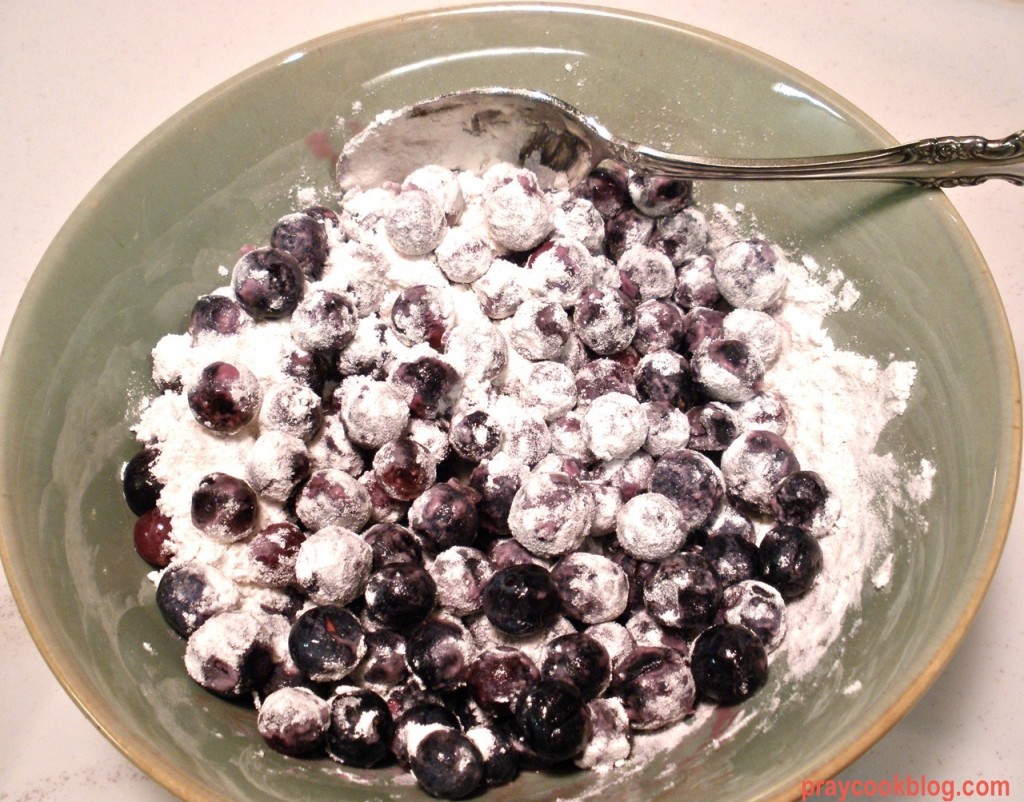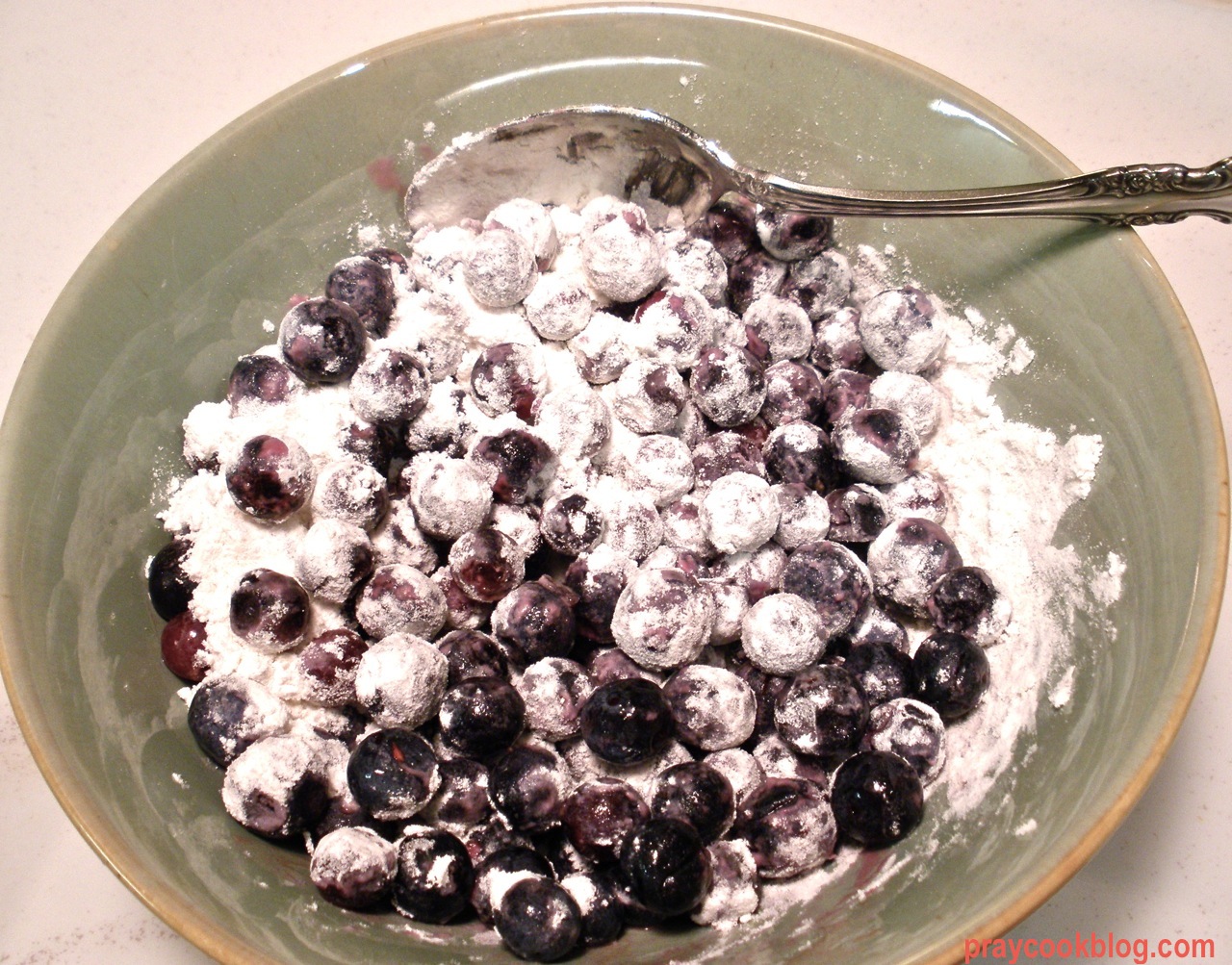 If you don't have blueberries in your freezer, not too worry because the freezer at your grocery store does!  Take the frozen berries out of the freezer and put in a colander.  Lightly run warm water over the berries to gently thaw and wash them.  The original recipe called for lemon zest, but I think orange and blueberry makes for a great combo!  I have added the recipe at the bottom of today's post.  Thanks to Alexandra's Kitchen for sharing this recipe.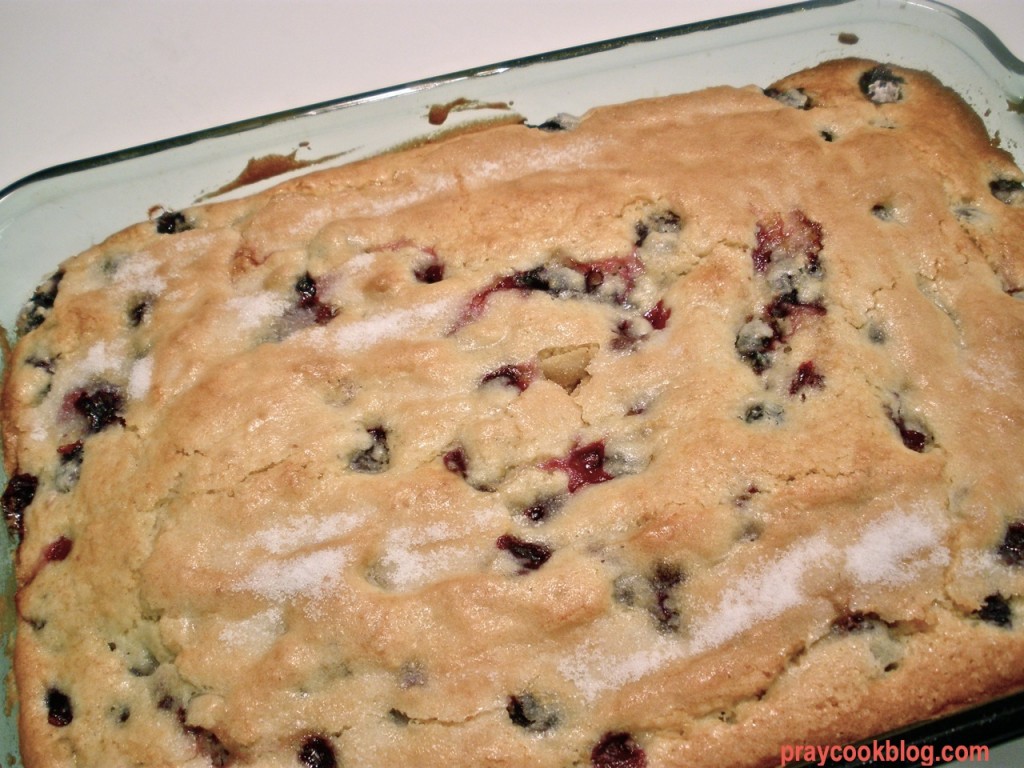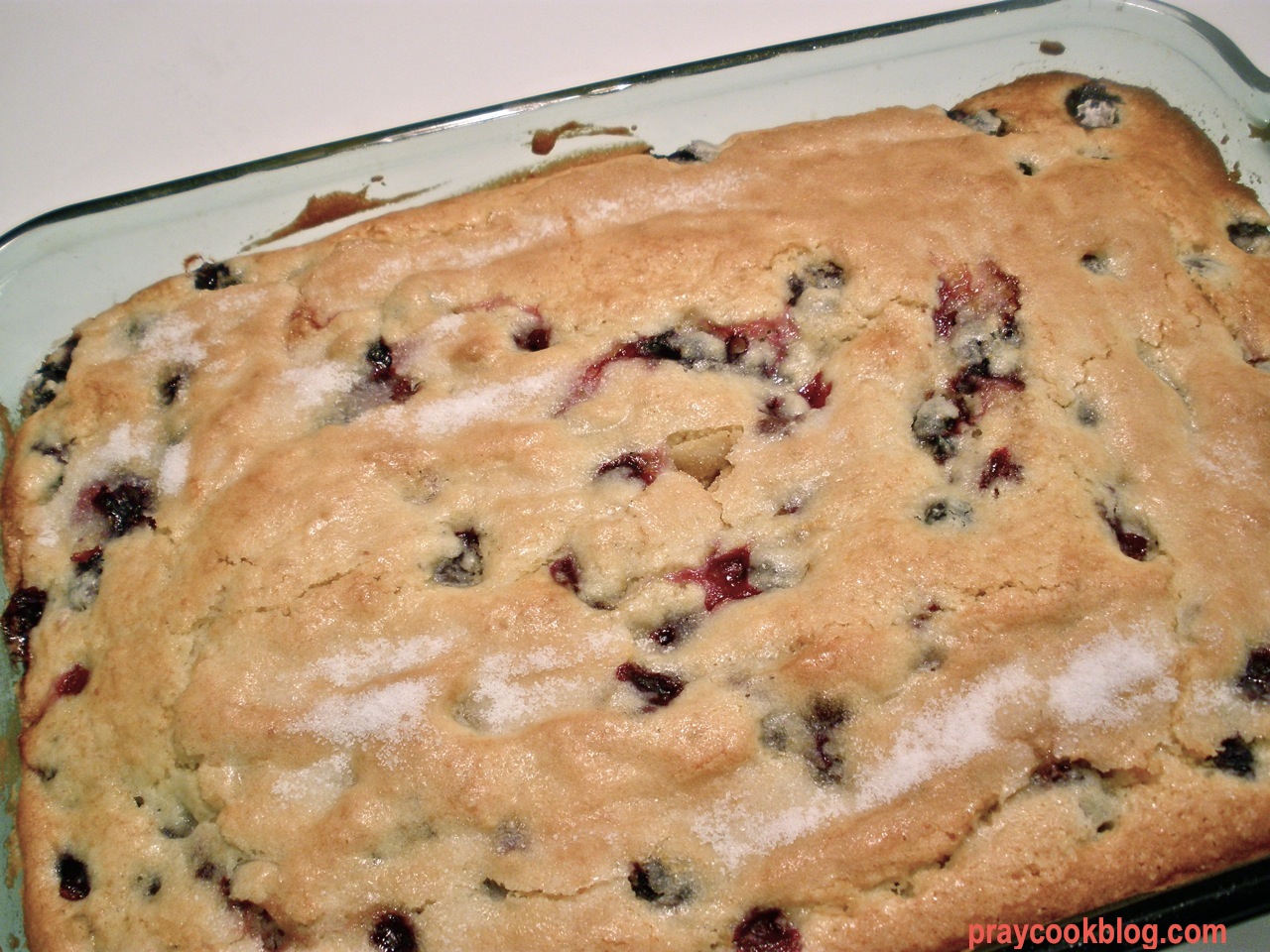 In the meantime, I've been doing a little unscientific research on the Kraft Jet Puffed Marshmallows I used for the Peppermint Rice Krispies and the Mallow Peppermint Patties in December.  I was wondering if I could freeze them and use in a recipe or two for Valentine's Day.  I didn't know if Kraft would keep them in the stores after Christmas.  So, I emailed Kraft and asked if their marshmallows could be frozen.  I received back a prompt and succinct – NO.  Really?  Marshmallows can't be frozen?  I am sure I have frozen them in the past. Kraft says they won't keep their Jet Puffed puffiness.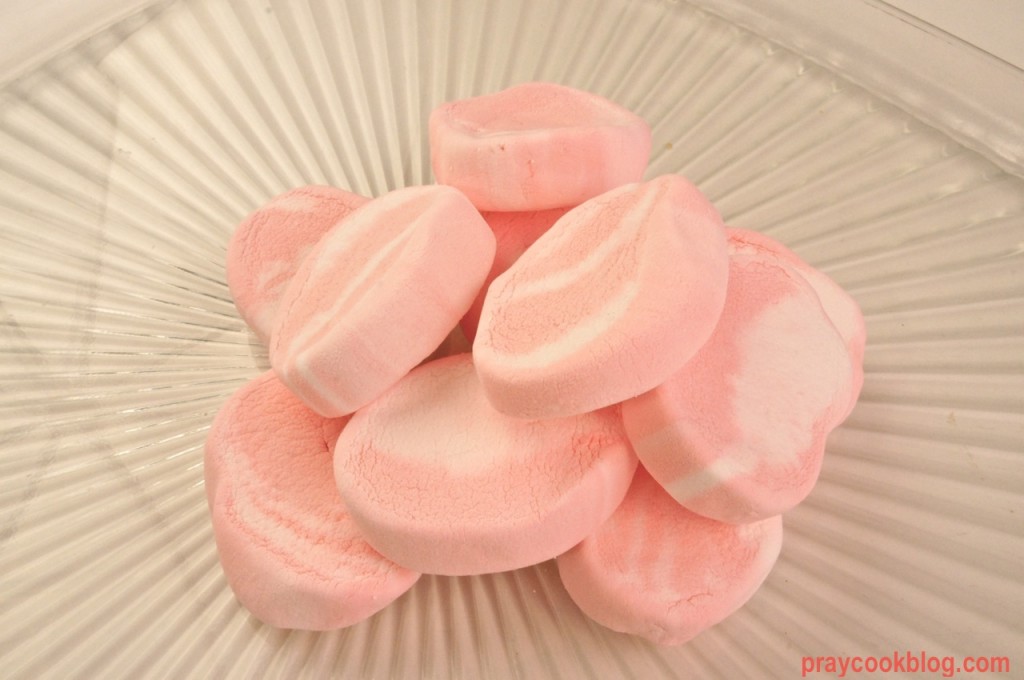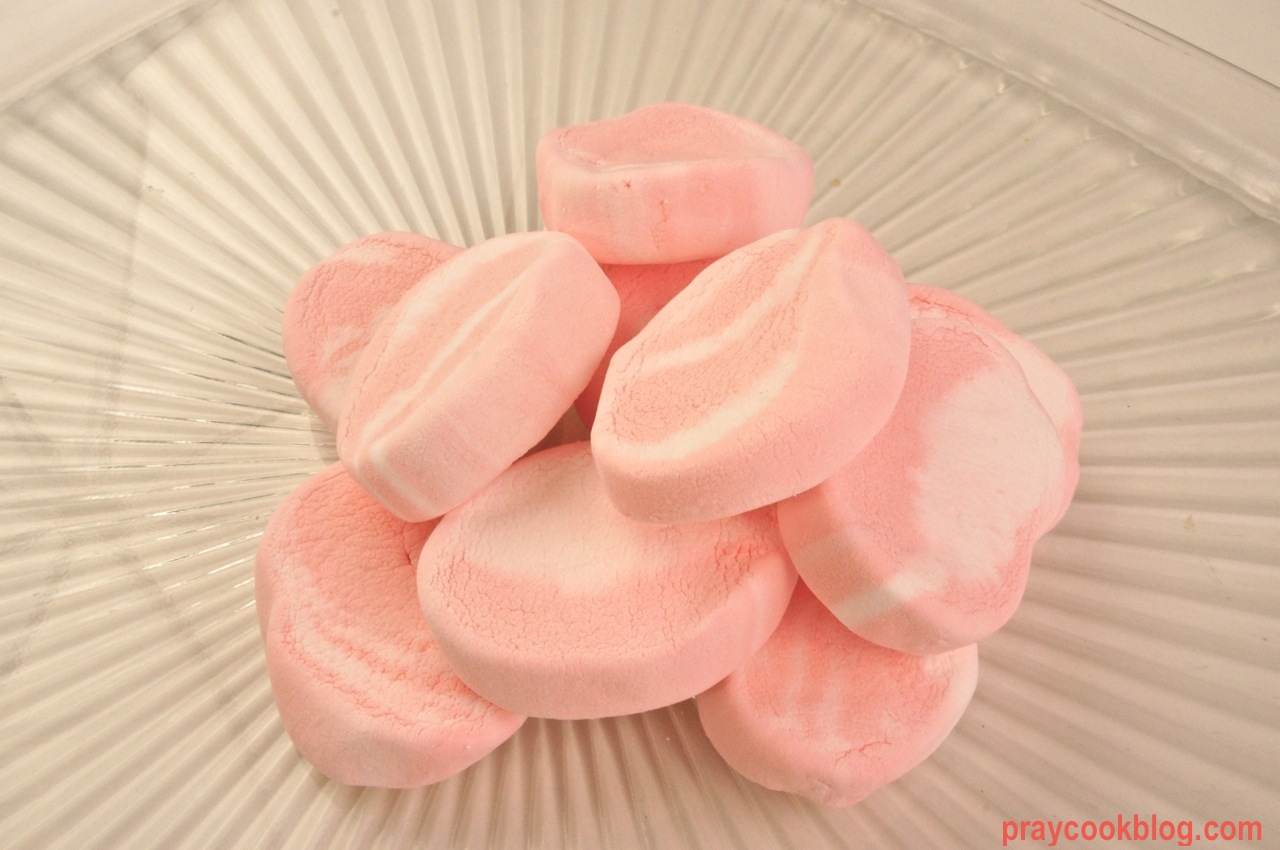 Well, I beg your pardon, at least for 4 weeks, they came out of the freezer just perfect.  They thawed nicely, didn't get gooey or wet and were ready to be used in the next great recipe!  So, if you have extra – I say freeze them to keep them fresh!  (But don't tell Kraft I said so.)  My two culinary consultants are still banning anything sweet coming from the kitchen since we over-loaded in December!  Lucky for me I have several recipes left to post that I made earlier.  So for now I am baking vicariously through previous pictures and recipes!  Stay tuned!
Many Blessings and Happy Cooking!


Blueberry Orange Coffee Cake

Author:

Adapted from Alexandra's Kitchen

Ingredients

½ cup Unsalted Butter, room temperature
2 teaspoon Orange zest**
1 cup Granulated Sugar
1 egg
1 teaspoon Vanilla Extract
2 cup All-purpose Flour
2 teaspoon Baking Powder
1 teaspoon Kosher Salt
2 cup Blueberries, Fresh or Frozen and thawed
½ cup Buttermilk

Instructions

Preheat the oven to 350 degrees. Using a microplane zest a fresh orange.

Cream butter with orange zest and sugar until light and fluffy.

Add the egg and vanilla and beat until combined.

Toss the blueberries with ¼ cup of flour.

Whisk together the remaining flour, baking powder, and salt. Add the flour mixture to the batter a little at a time, alternating with the buttermilk. Fold in the blueberries.
Grease a 9" square baking pan (or something similar) with a non-stick spray. Spread batter into pan. Sprinkle batter with remaining tablespoon of sugar. Bake for 35 minutes. Check with a toothpick for doneness. If necessary, return pan to oven for a couple of more minutes. Bake for as long as 10 minutes more if necessary. Let cool at least 15 minutes before serving.


Notes

** Original recipe calls for lemon zest, but I have found the orange zest to be an exceptional combination with blueberries.