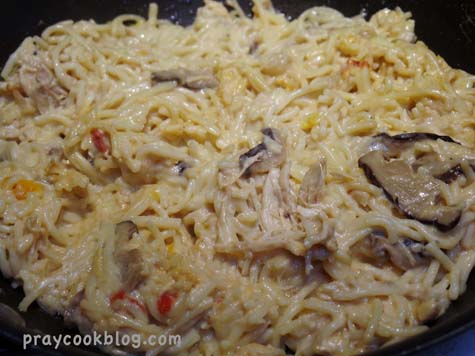 Upon arriving home from a lengthy vacation this summer this casserole and fresh homemade bread awaited us! Our friends John and Maribeth came to the airport to collect my sous chef dish-washing mother, my Chief Traveling Buddy and I. That in itself was a lovely gesture on their part because we live about 1 1/2 hours from the airport!  Oh, but what a surprise when we arrived home and Maribeth had our first meal already prepared and waiting for us.
Maribeth is a very good cook and I often ask her for recipes after eating in their home.  This was no exception.  I've never made this type of casserole and to say we flipped over it would be a bit of an understatement.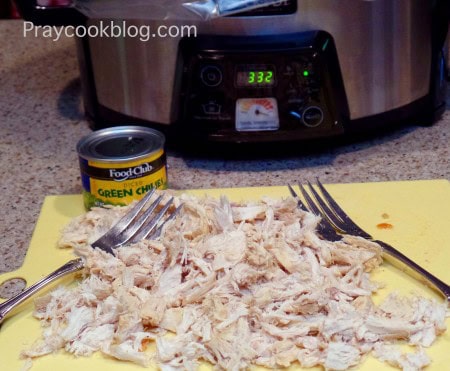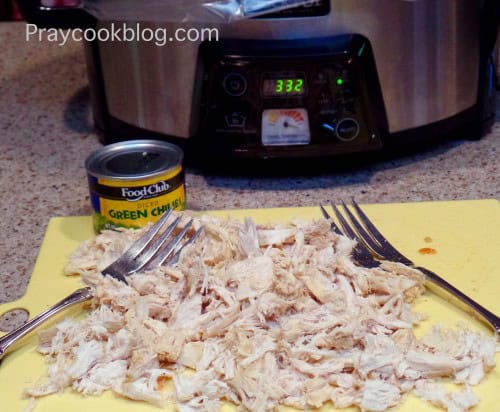 As soon as I received her recipe I made it again and shared it with family visiting with us this summer.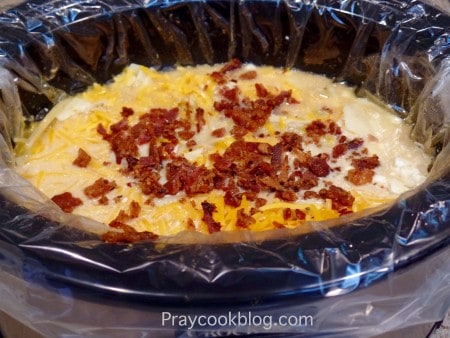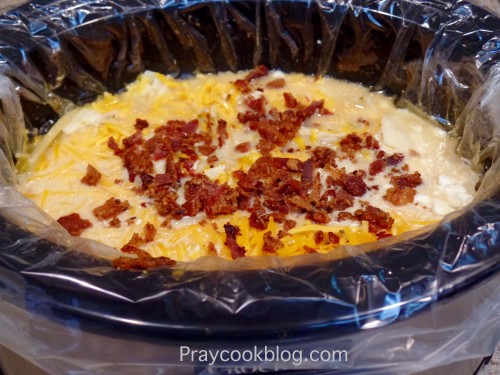 I really like recipes that allow for "tweaking" so that I can add in favorite ingredients or leave out something we aren't fond of. This is just that kind of recipe. Maribeth included mushrooms in her recipe and I left them out and added cumin and diced green chilies in mine.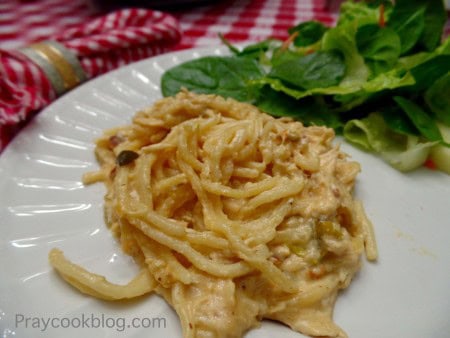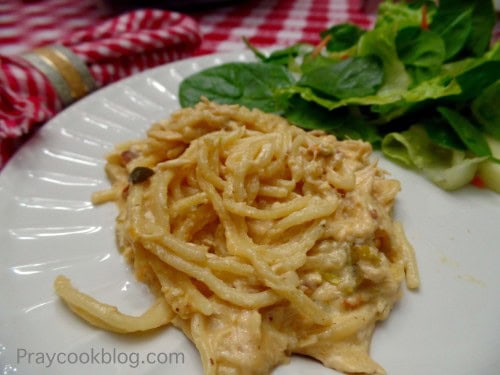 Just before serving I sprinkled in some already cooked crumbled bacon!  Oh yeah!
All in all a keeper recipe and a real family pleaser!
Happy Cooking!
~Catherine
A man of many companions may come to ruin, but there is a friend who sticks closer than a brother.  
Proverbs 18:24
<span class="mceItemHidden" data-mce-bogus="1"><span></span>Crockpot Creamy Cheesy Chicken Spaghetti</span>
Cook this in the Crock Pot or bake in the oven, either way this will feed a crowd and be sure to please.
Author:
Adapted by Catherine Daugherty
Recipe type:
Main Dish Casserole
Ingredients
1 pound boneless, skinless chicken breasts (usually 2 breast)

1 shallot, chopped (about 2 tablespoons)
½ cup diced pepper, can use green, red, orange, yellow or a combination
1 small can diced green chilies
1 teaspoon cumin
1 teaspoon minced garlic
Salt and pepper to taste
1 cup salsa
3 cups chicken broth
16 oz. spaghetti noodles, uncooked
8 oz. cream cheese (cut into small chunks)
2 cups shredded cheese (cheddar, colby, and/or monterey jack)
*Crumbled cooked bacon Optional
*Mushrooms Optional
Instructions
Turn Crockpot on high. Add chicken breast, shallot, diced peppers, green chilies, cumin, garlic, salt and pepper, and salsa. Cook for 3 to 4 hours until chicken breast is fully cooked.

Remove chicken and shred. Return shredded chicken to crock pot along with 3 cups hot chicken broth.
Break spaghetti in half and add to crock pot mixture stirring slightly so that spaghetti is fully in the liquid.

Add chunked cream cheese and shredded cheese on top.

Replace lid and cook for 60 minutes.
Sprinkle with crispy cooked bacon and give a quick stir and then it is ready to serve!