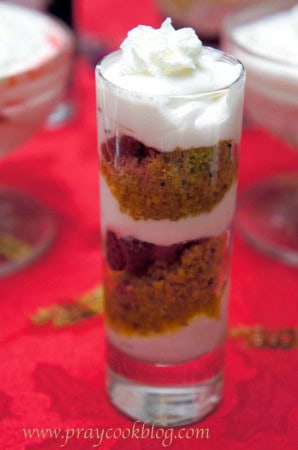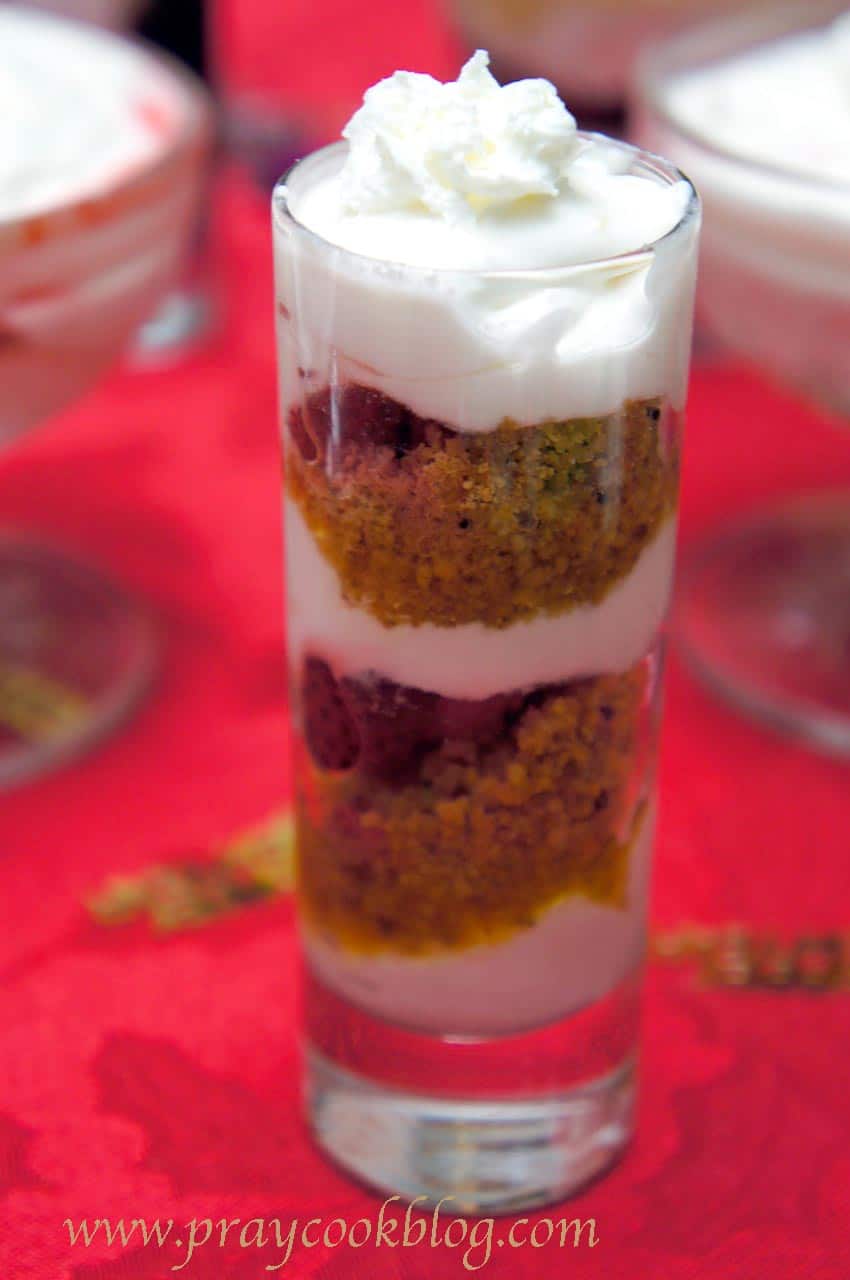 Going south in the winter just took on a new meaning for me. I mean, we live in the south so when the temperatures dip into the 20's and freezing rain comes, where do we go? Further south.

I didn't plan to blog while technically on vacation.  But I miss you.  I miss talking food with you.  I miss firing up my little computer and chatting a bit.  So this morning I got up before the rest so we could talk for a few minutes.
I plan to make healthified key lime parfait for my family and friends today.  Everywhere we go we see KEY LIME PIE jumping off the menus, blinking from the sign in the window, under the glass case.  Ummm, I'll bet it isn't as good as this one. I'm just saying.  First of all, mine is healthy, as desserts go (and easy to make.)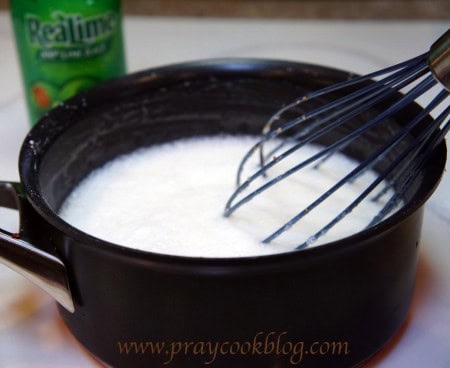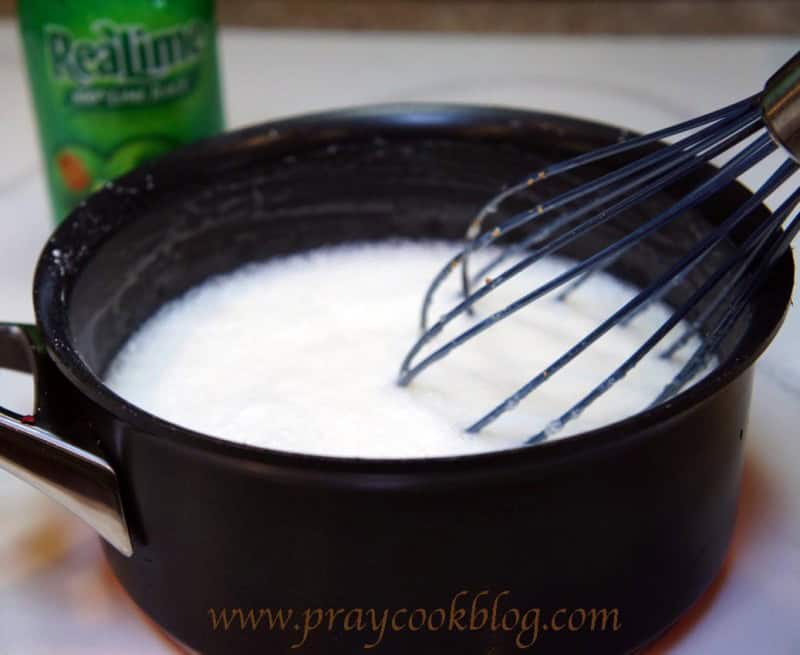 Secondly, it has the perfect blend of sweet and tart.  Not too tart, not too sweet — just perfect.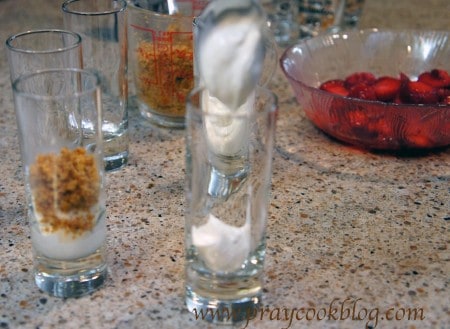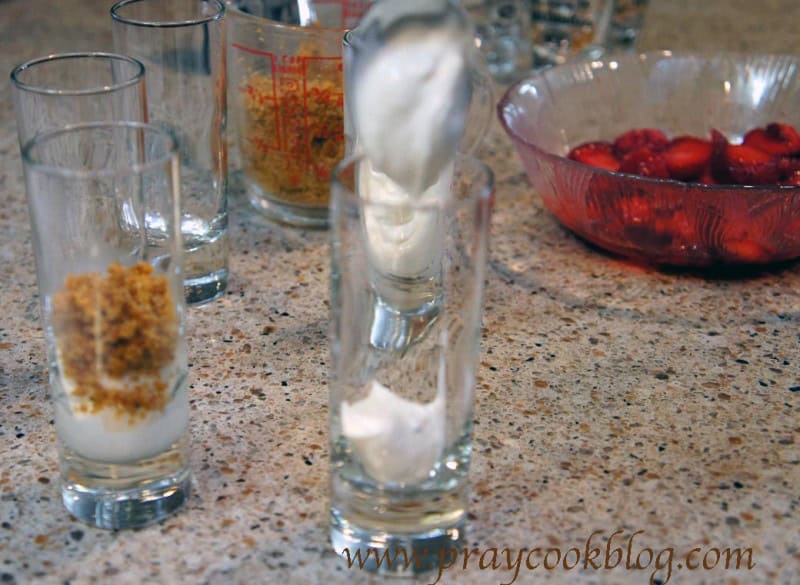 And finally, layered with graham cracker crumbs and fresh strawberries, it brings a little bit of sunshine into an otherwise, snowy, cold, rainy, winter day (Not where I am — I am bringing this into your world today!)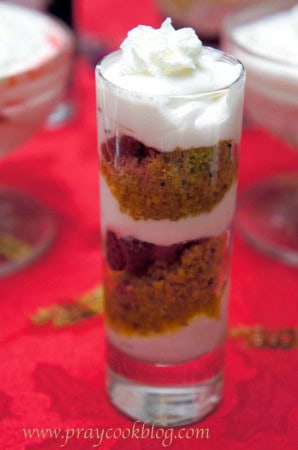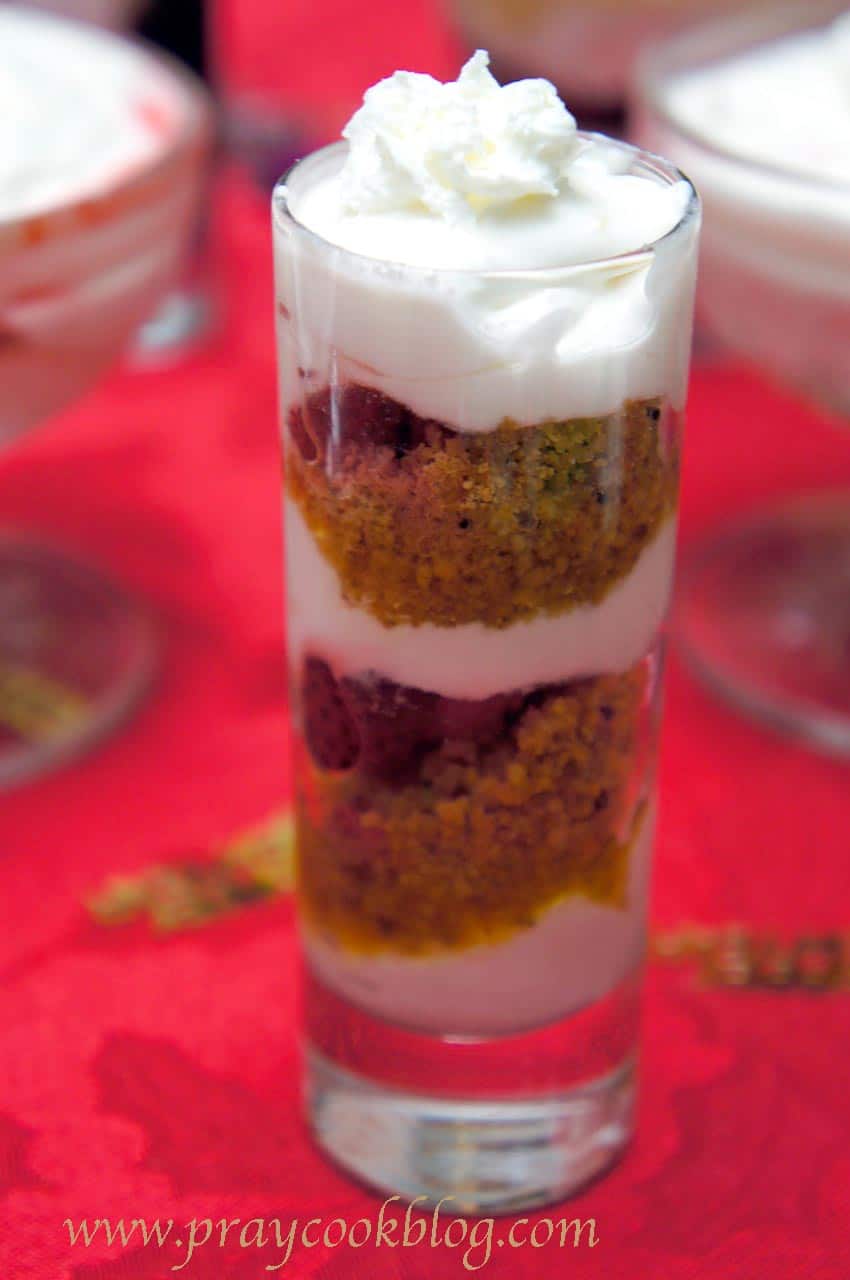 With Valentine's Day just around the corner — make this for someone you love — they will love you back!
Happy Cooking!
~Blessings, Catherine
Key Lime Strawberry Parfait - Healthified!
Keeping it healthy with soymilk, key lime and strawberry makes it tart and tasty all at the same time! A winning combination.
Ingredients
Pudding
1½ cups vanilla soymilk or vanilla coffee mate
½ cup sugar
¼ cup cornstarch
¼ cup bottled lime juice or Key lime juice
½ teaspoon finely grated lime peel
2 cups fat-free whipped topping (like Cool-Whip)
Crumb Mixture
3 tablespoons graham cracker crumbs
1 teaspoon sugar
2 teaspoons butter or trans-fat free margarine, melted
Topping
1½ cups sliced fresh strawberries or frozen, thawed and drained
Additional whipped topping for garnish
Instructions
In a 1-quart stainless steel or nonstick saucepan (do not use aluminum because the filling mixture will discolor), stir together soymilk, ½ cup sugar, the cornstarch, and lime juice with wire whisk until cornstarch is dissolved. Heat to boiling, stirring constantly. Boil 1 minute, stirring constantly.
Cover surface of pudding mixture with plastic wrap to prevent skin from forming. Refrigerate 30 minutes, stirring occasionally, or until cool.
Meanwhile, in small bowl, mix crumb mixture, set aside.
Gently fold 2 cups whipped topping into pudding mixture. Spoon ¼ cup pudding mixture into each of 6 small parfait glasses or dessert bowls. Sprinkle each with ½ teaspoon crumb mixture. Arrange 2 tablespoons strawberries over crumb mixture. Repeat layers. Top each with dollop of additional whipped topping. Serve same day.