Walking Through the Bible in One Year  —
Bringing the Story to Life
This weeks reading plan per day:
Monday (Genesis 1-3)  Tuesday (Genesis 4-7)  Wednesday (Genesis 8-11)  Thursday (Genesis 12-15)  Friday (Genesis 16-18)  Saturday (Genesis 19-21)  Sunday (Genesis 22-24)

Pinterest is a bookmarking site and virtual Pinboard exploding with growth on the internet.  Pinterest is a place to organize and share online images that you find interesting or inspiring.   People use pinboards to plan their weddings, decorate their homes, and organize their favorite recipes.  It took me awhile to get my head wrapped around this concept.  But now that I have, I absolutely love seeing what other people find interesting on the net and sharing those things that I find fascinating, beautiful, and meaningful.  Here is a look at my current pinboards.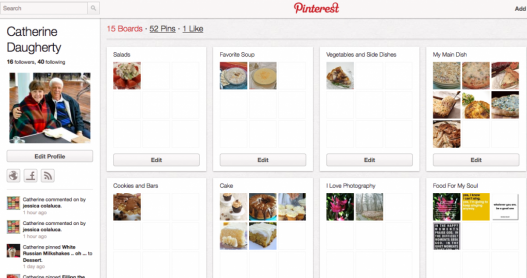 Once uploaded or shared on Pinterest, these images become known as Pins, which the user can place on customized, themed Boards. You can create Boards for any topic imaginable, from favorite recipes to photography, dogs and cats to classic cars to cats driving classic cars! The possibilities are endless.

If you want to check out Pinterest, though, you have to be invited. You can sign up for an invite on the site (prepare for a wait), or chances are you already know a Pinner who will gladly send you an invite.  AND if you are reading this then you know ME and I would be glad to send you an invite!  Just leave me a comment or send an email (via the contact tab) and I will see that you get an invite. 
Come on … let's start pinning! I am going to "pin" this picture once the blog is posted.  A couple weeks ago we had a "soup fellowship lunch" at Community Bible Study.  My friend Linda brought Cabbage Soup that was out of this world.  One spoonful and I was hooked.  I immediately said (to no one's surprise) "I need this recipe!"  True to her word, Linda sent me the recipe and yesterday I made this to take to a friend who had surgery today.  I was delighted when I realized the recipe makes a full big pot of soup and I was able to give plenty to my friend and her family, while leaving enough for us to have for supper today!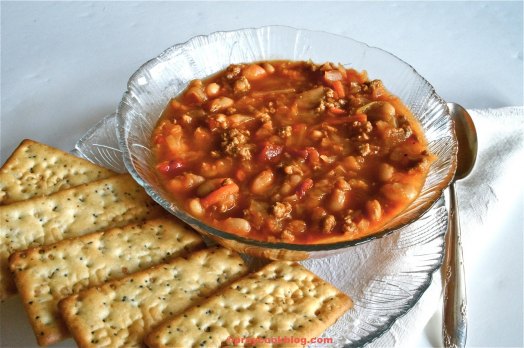 My family likes soup.  Mom and I make a lot of soup in the winter.  I have made cabbage soup before.  But never have I made a cabbage soup that popped with this much flavor!  Both of my culinary consultants repeated throughout supper, "this is good", "this is really good."  Folks, that's why I cook.  No kidding.  I love it when it is really good!  The recipe calls for ground beef.  I used ground turkey.  You can use either.  I use the turkey because it has less fat and when the soup simmers there is no oil that rises to the top.  Even when I drain the hamburger well, there still is oil I don't like in the soup.  Just a personal preference.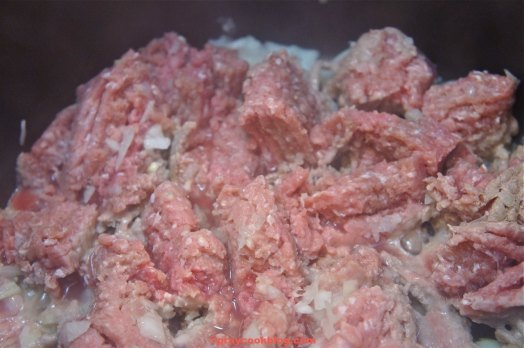 I pushed the "easy" button and used cabbage from a package (slaw mix.)  It was on sale at the store and frankly, I don't really like chopping cabbage.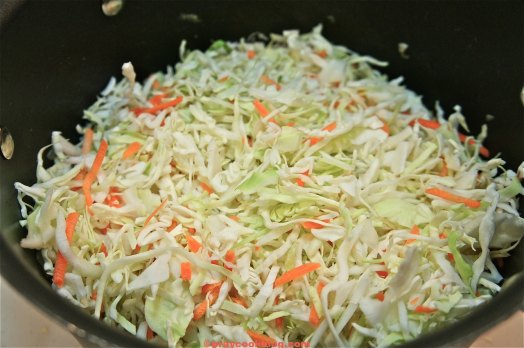 Now, here is where it gets interesting.  V-8 juice, white beans, and Ro*tel tomatoes!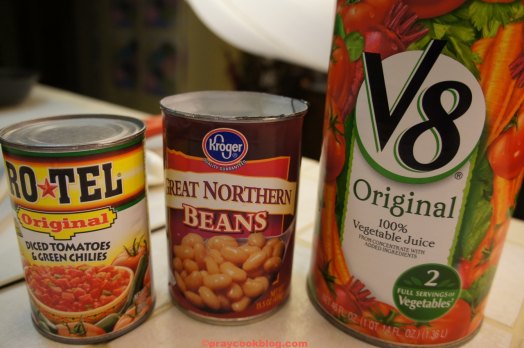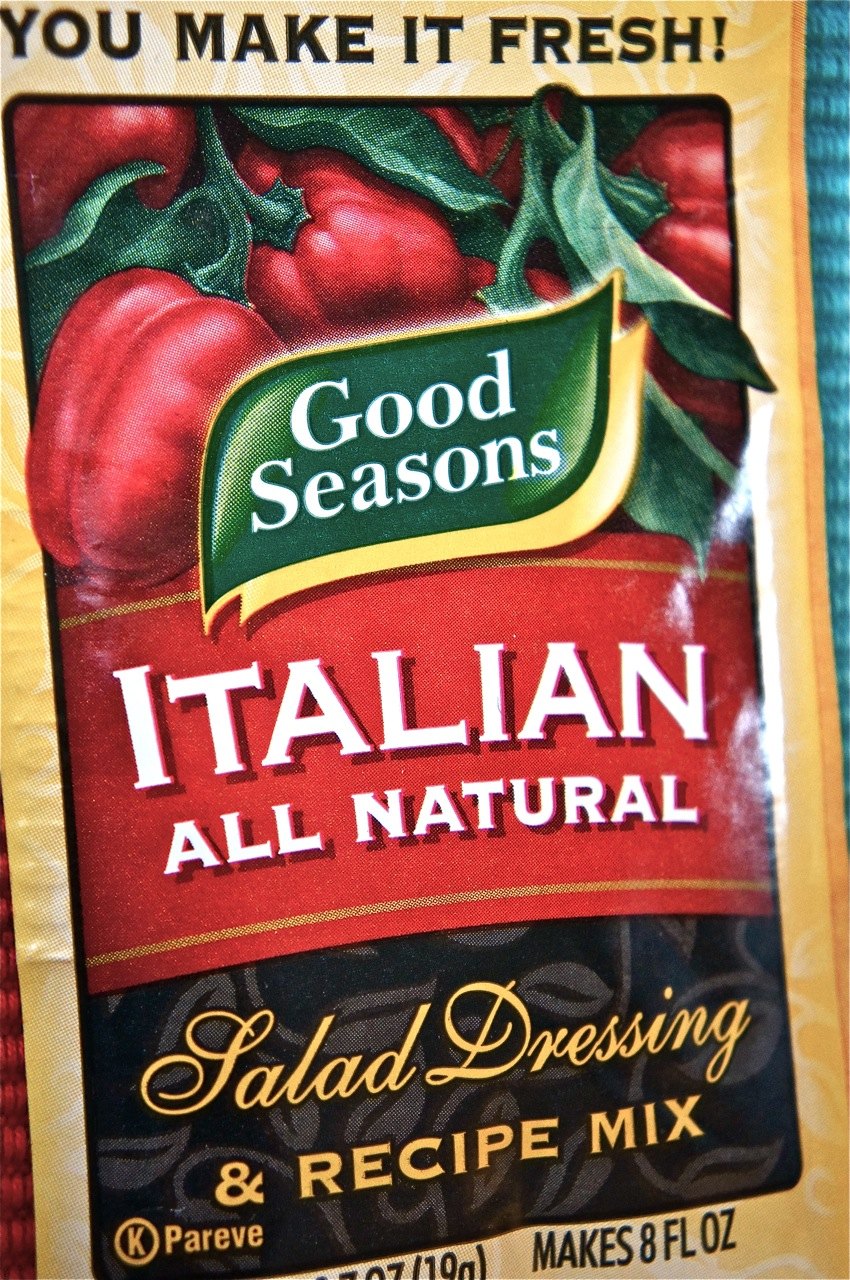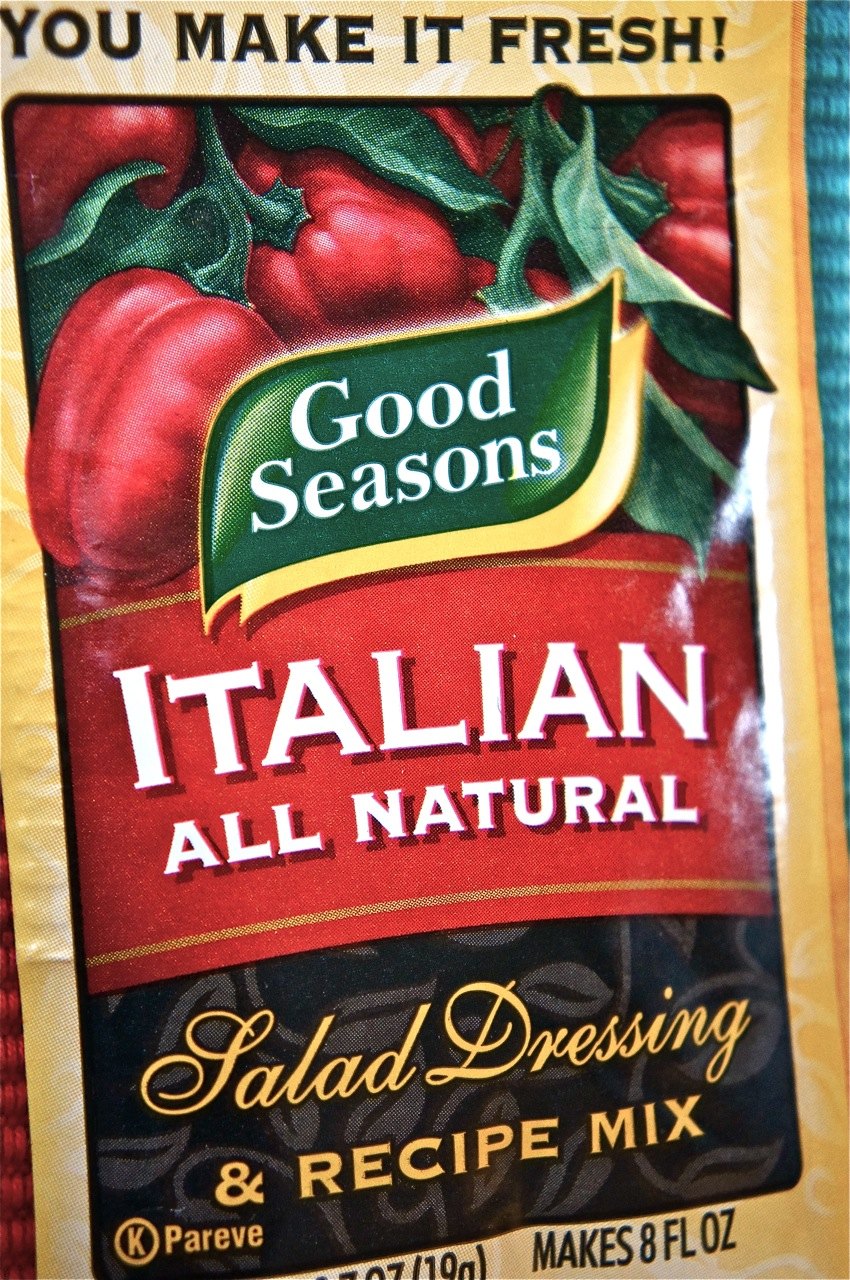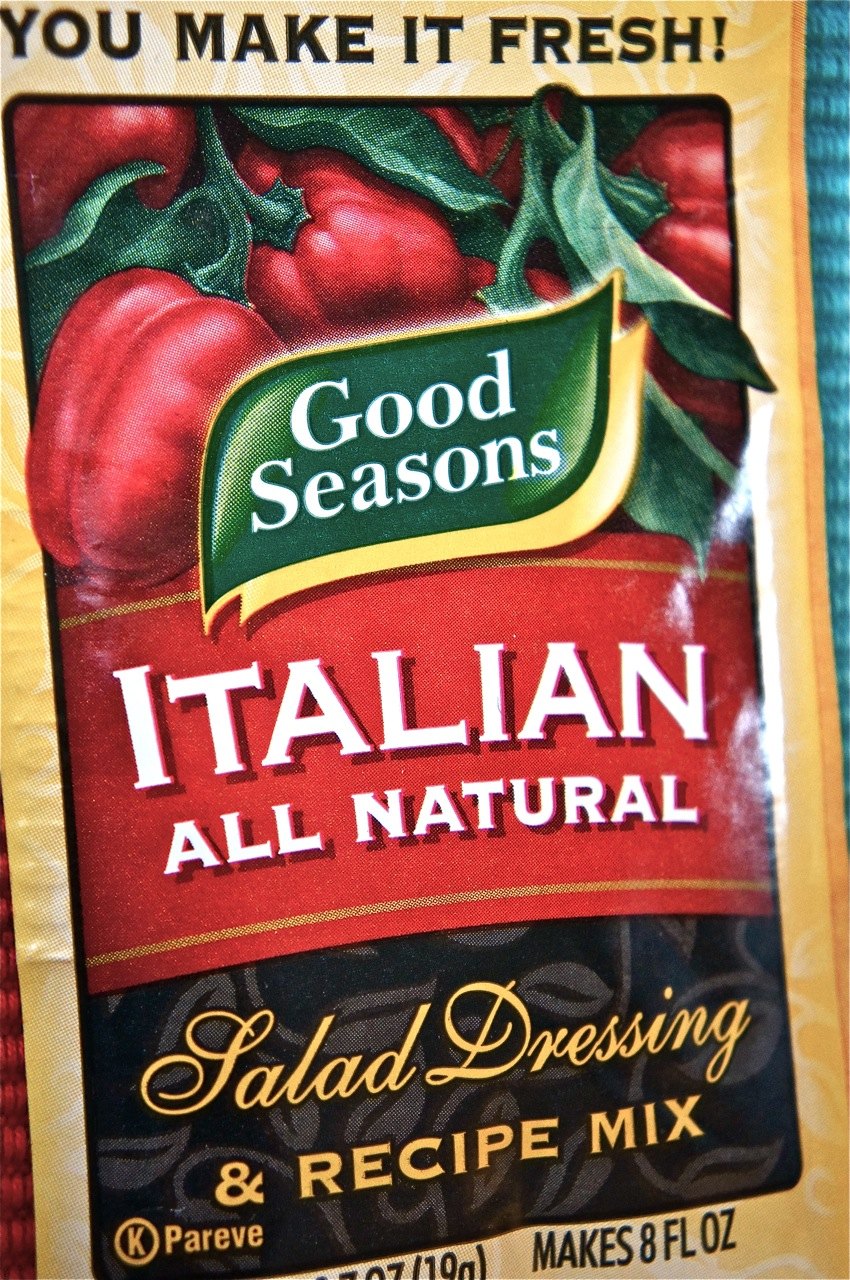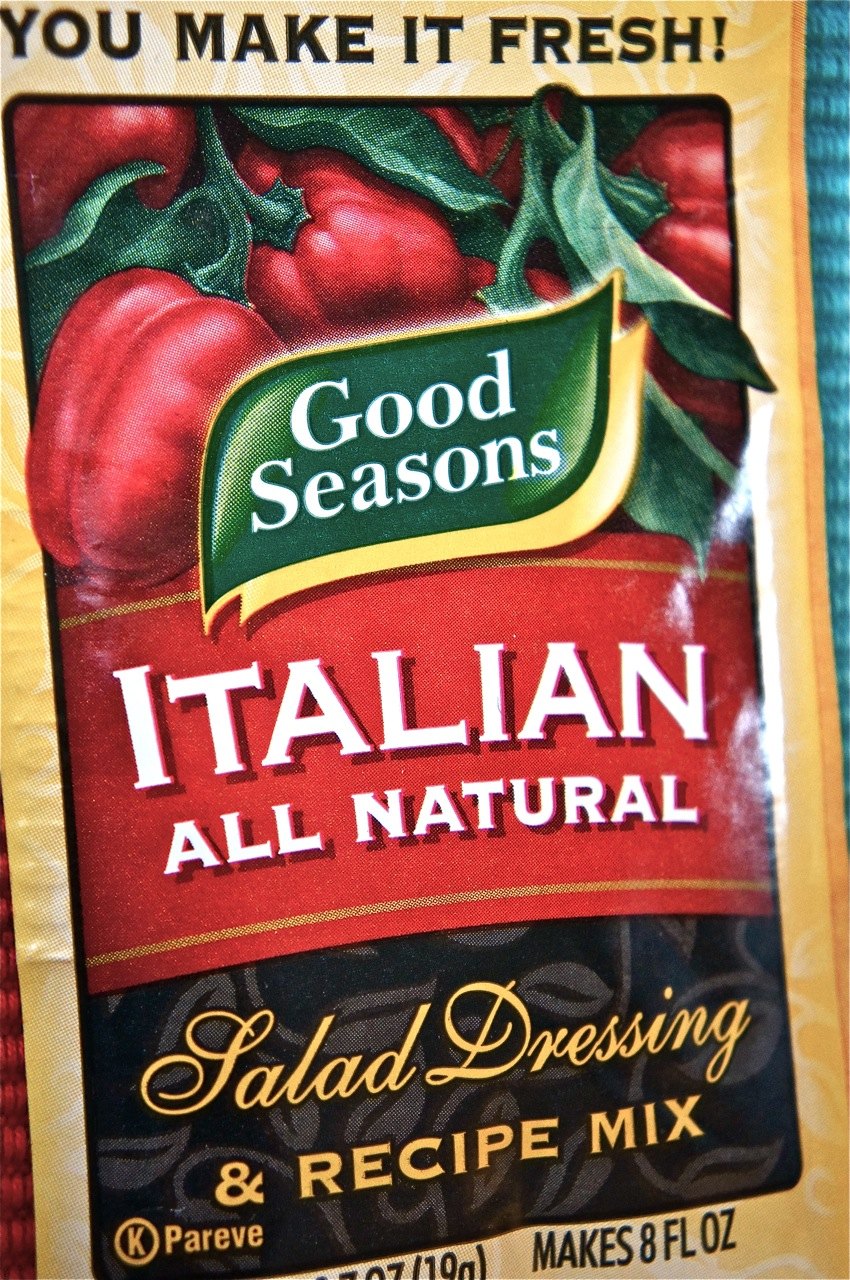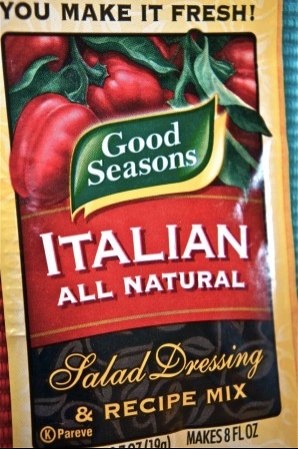 We  are cooking now! But before we are ready to simmer this soup we need to add the "secret seasonings."  This is why I am calling it Italian cabbage soup.
Once the seasoning is added and some chicken broth, the soup simmers for as long as you have — well, at least 45 minutes or up to a couple hours (which is what I did.)  At this point, if you can cool it, save it and heat it up the next day — the flavors will meld and it will be even better!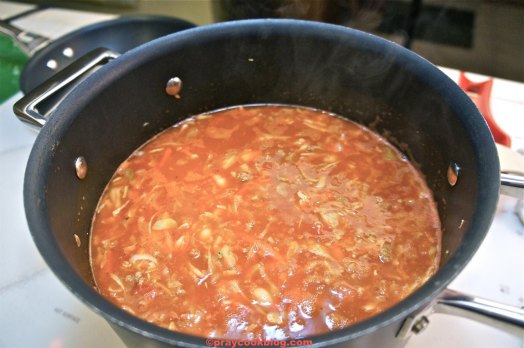 Bon Appetite' and thank you Linda for sharing this awesome soup recipe with us!
Many Blessings and Happy Cooking!


Italian Cabbage Soup

Healthy soup perfect for a winter's day! This tasty soup is flavored with dry Italian seasonings and is a tad bit spicy from Rotel Tomatoes! Delish!

Ingredients

1½ lb Ground Beef or Ground Turkey
1 large white onion, chopped
1 Large Head Chopped Cabbage
1 Package Good Seasonings Italian Dressing
1 can Rotel Tomatoes
1 can Great Northern White Beans, rinsed and drained
2 cup Chicken Broth
1 can V-8 Juice

Instructions

Cook ground meat and onions until fully browned. If cooking beef, drain. If cooking turkey, no need to drain.

Add chopped cabbage to the cooked meat/onion mixture. Stir in remaining ingredients.

Simmer for a minimum of 45 minutes or up to several hours.

Serve with your favorite crackers or crusty Italian bread.


Notes

May use ground beef or ground turkey.  Ground turkey contains less fat and makes a leaner soup.