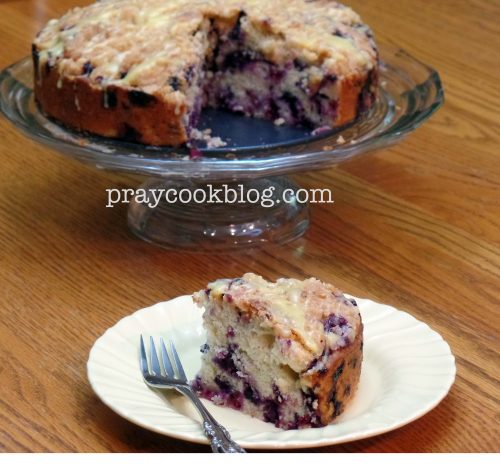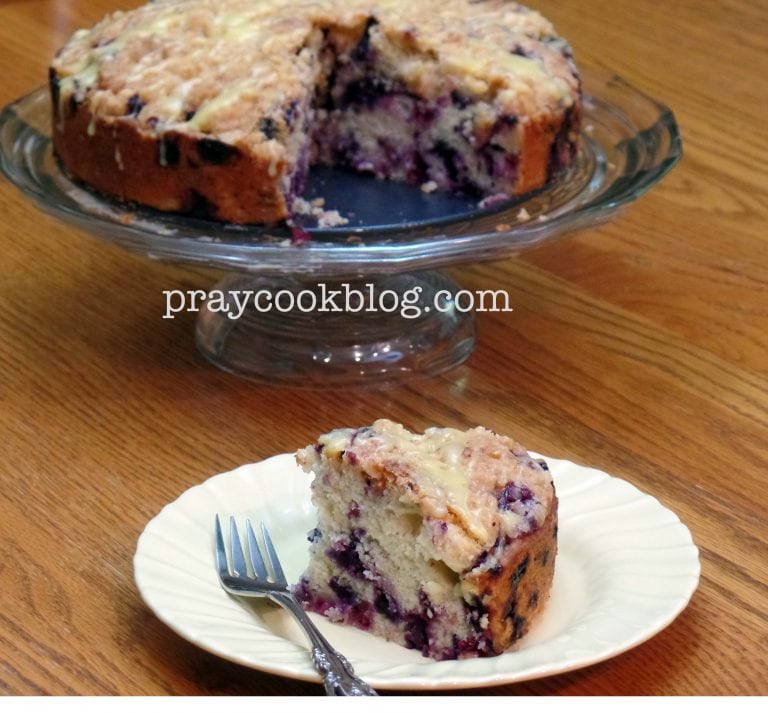 I make a lot of food that never makes it to my blog.  Not that it is all terrible (although sometimes it is!) but I only want to blog the recipes that are terrific!!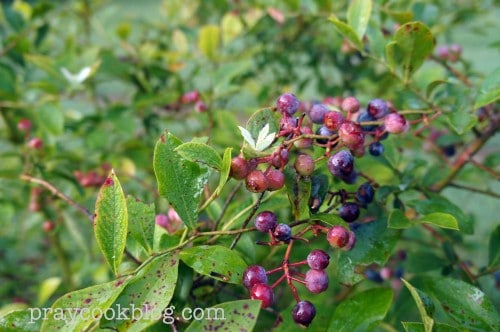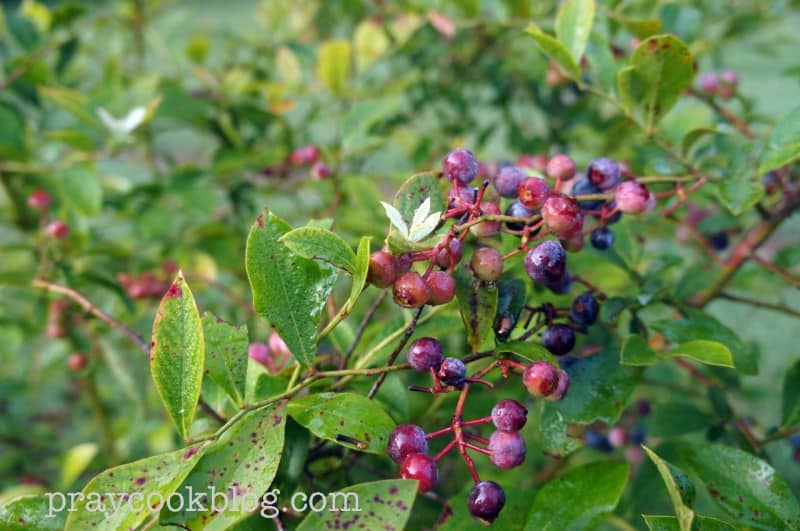 Our blueberry bush produced a lot of beautiful berries this year.  I am so grateful to have them in the freezer now.  But if you don't have a freezer full, the grocery stores still have nice berries for this recipe, because you are going to want to put this recipe on your "to-make" list!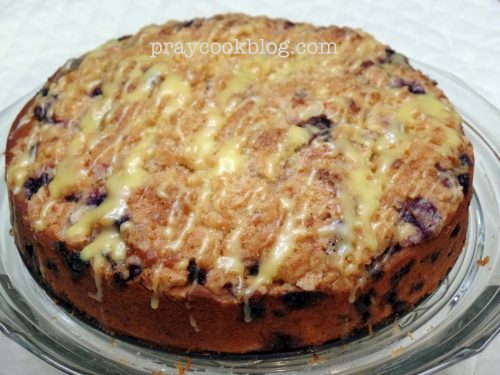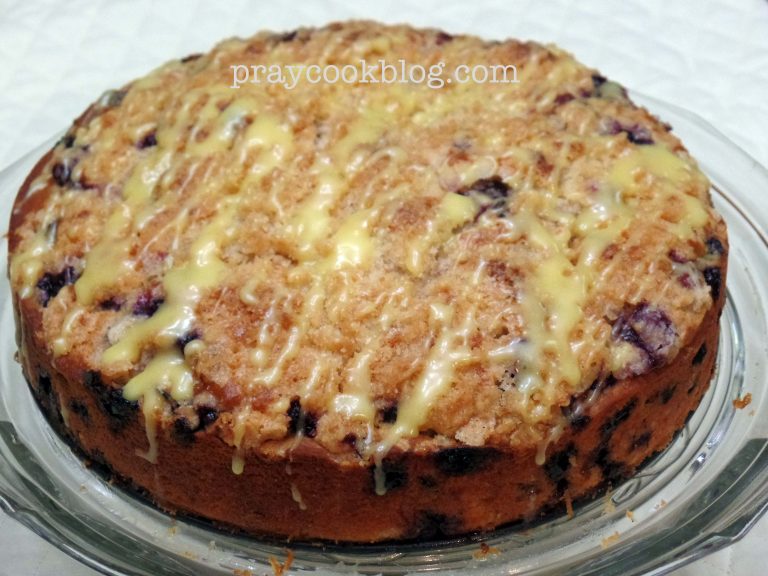 I used a 9″ springform pan and the cake turned out well.  If you don't have a springform pan then a regular baking pan will work and you can simply slice and serve from the pan.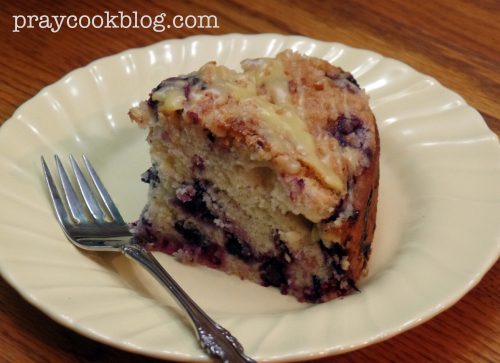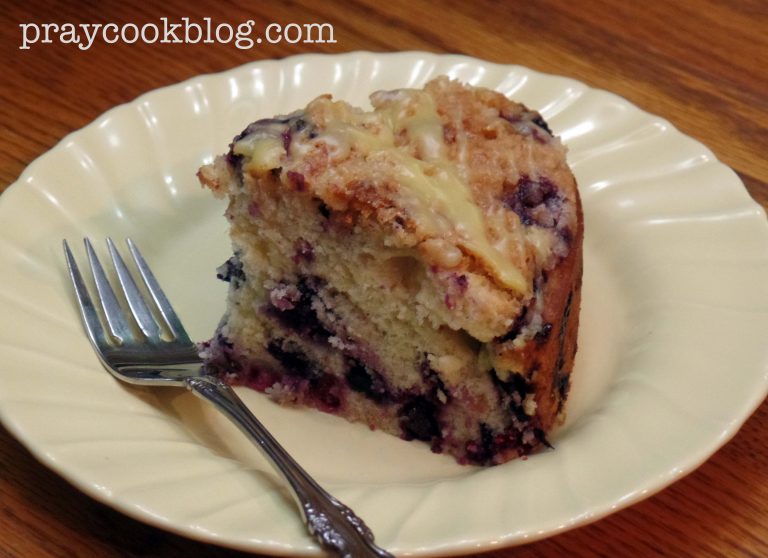 Even though this is a simple "coffee cake" recipe the crumb topping really sets it apart from others.  But do not pass up on making the lemon buttercream frosting – that is what puts it on the "must make and bake" list!  Your family and friends will thank you!
Do you bake for compliments?  I do!
Happy Baking,
~Catherine
P.S.  As soon as my sous-chef dish-washing mom sees this blog post she is going to want me to make this again!  And I will.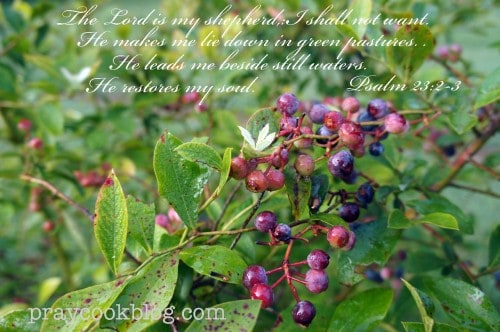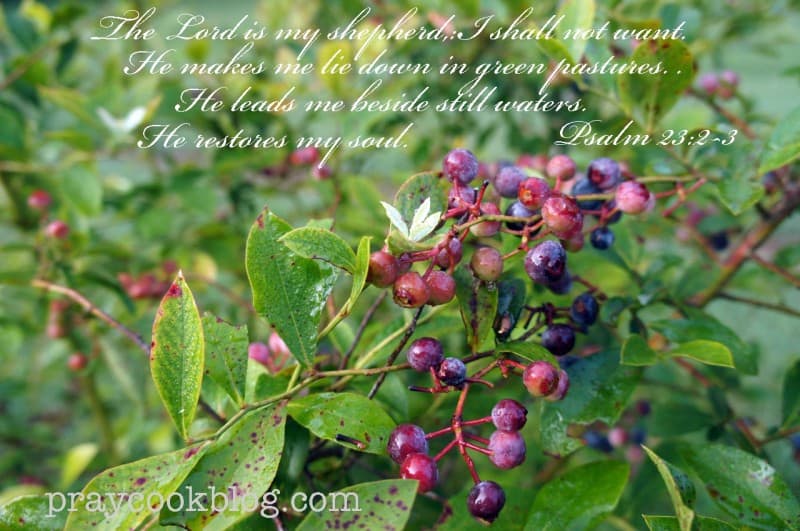 Lemon Blueberry Coffee Cake
The weekend is coming and this coffee cake will thrill family and friends. It is fast and easy to put together and a luscious, moist combination of flavors.
Author:
Adapted by Catherine Daugherty
Recipe type:
Coffee Cake, Brunch or Breakfast,
Ingredients
Cake
2 cups all-purpose flour
1½ teaspoons baking powder
½ teaspoon salt
½ cup (1 stick) unsalted butter, softened
1 cup sugar
2 large eggs
2 teaspoons vanilla extract
½ cup whole milk
1 tablespoon lemon zest
2 cups blueberries, fresh or frozen
Crumb Topping
½ cup sugar
¼ cup all-purpose flour
3 tablespoons butter, melted
Icing
1 cup powdered sugar
¼ cup butter, softened
1 - 2 tablespoons lemon juice
Instructions
Preheat oven to 350 degrees F. Spray a 9" springform pan with cooking spray.
In a small bowl, mix together the crumb topping ingredients, sugar, flour and 3 T. butter. Set aside.
In a large mixing bowl, beat butter and sugar until light and fluffy. Add eggs, vanilla, milk and lemon zest. Add in flour, baking powder, and salt and mix just until combined. Gently stir in the blueberries.
Spread batter evenly into the prepared pan. Sprinkle with the crumb topping.
Bake at 350 degrees F. for 45 minutes or until a toothpick inserted into the middle comes out clean.
Cool the cake for 10 minutes and then gently run a knife around the edges and remove the ring.
With whisk or electric mixer combine the powdered sugar, softened butter and 1 tablespoon lemon juice. Add more lemon juice, 1 teaspoon at a time until desired consistency. Drizzle over cooked cake.
Notes
Optional: I added a sprinkle of yellow food coloring to the frosting to give it the lemony-look!

This recipe came from Barbara at www.barbarabakes.com