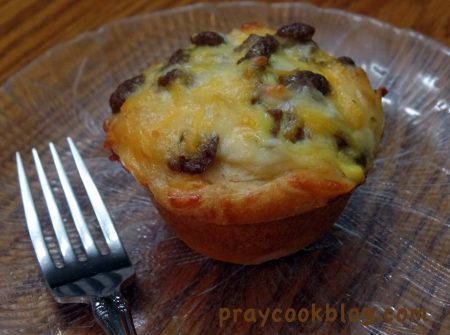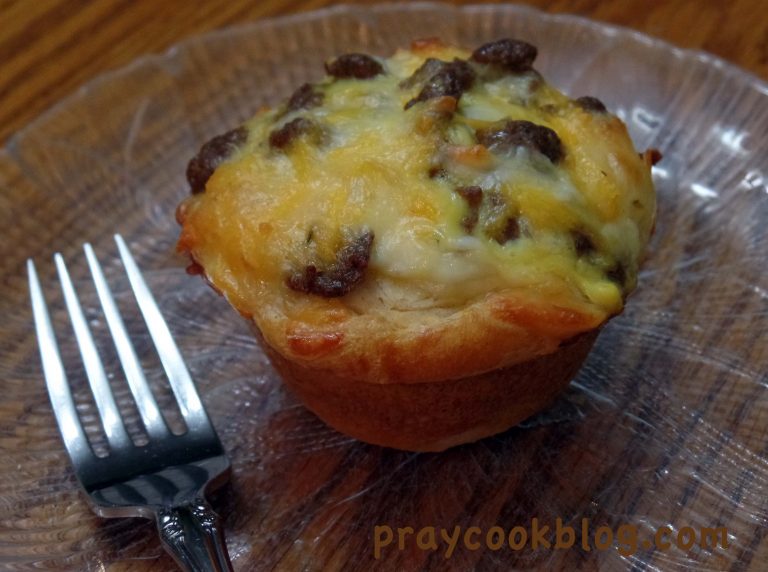 Last week I was blessed and privileged to spend a few "retreat" days with ten incredible women of God.  These women have all been called by God to serve in the ministry of Community Bible Study and it was so evident to me that they each walk closely with God.  Wow, did we have an awesome experience!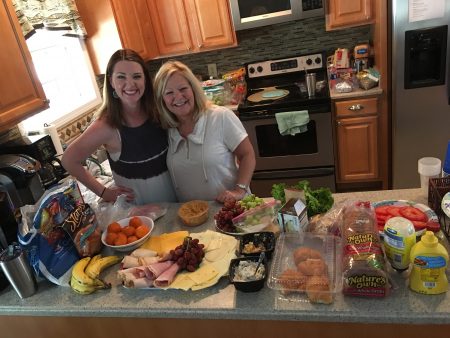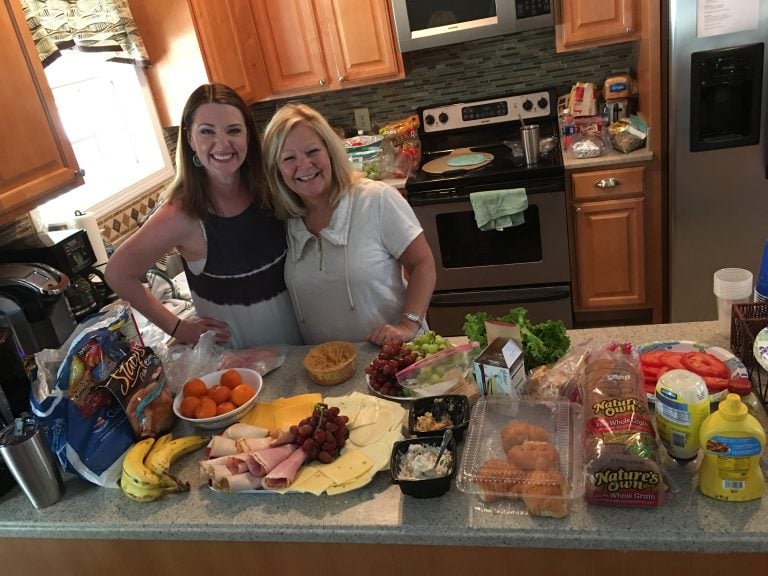 It should be no surprise that I came home with RECIPES!  I mean really … women — retreat — eating – of course, we talked food!  If you have followed this blog very long you know I adore easy and delicious recipes!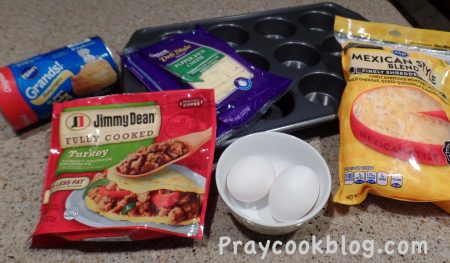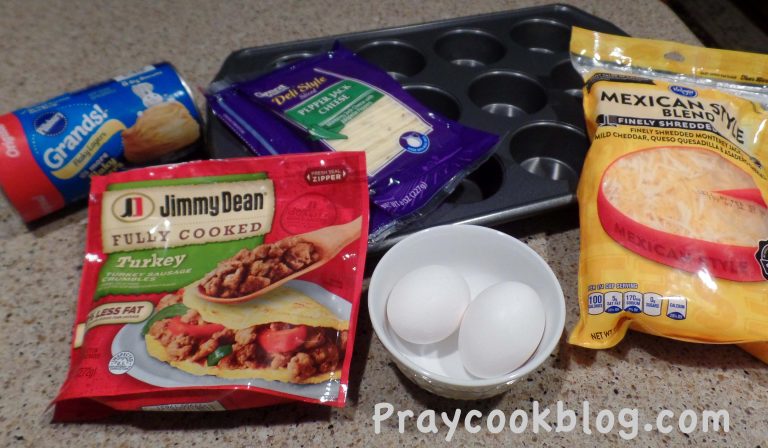 You are going to love, love, love this quick and easy breakfast treat!  Thank you, Susan, for sharing!  This recipe can be made with breakfast sausage, but Jimmy Dean fully cooked turkey sausage works so well.  It is 60% less fat than regular sausage and because it is fully cooked it makes the process so fast!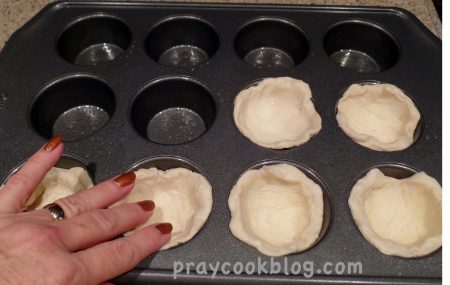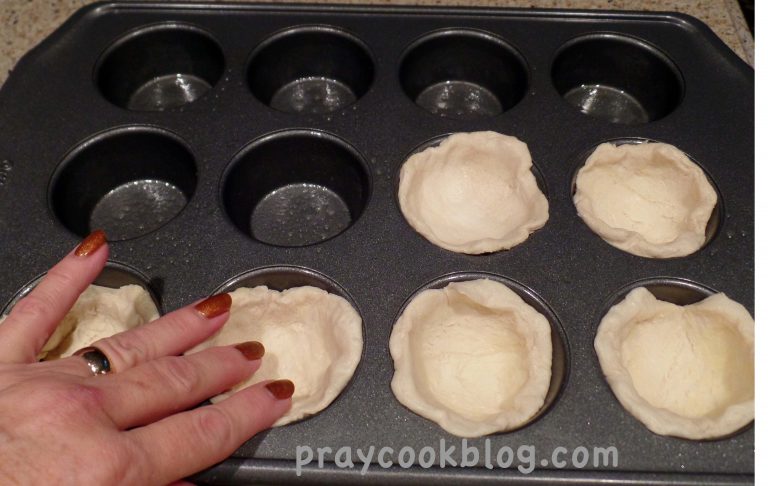 Grand biscuits work best because they are layered and can easily be split in half.  Half a biscuit fits best in each muffin tin.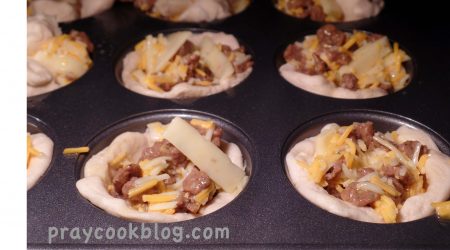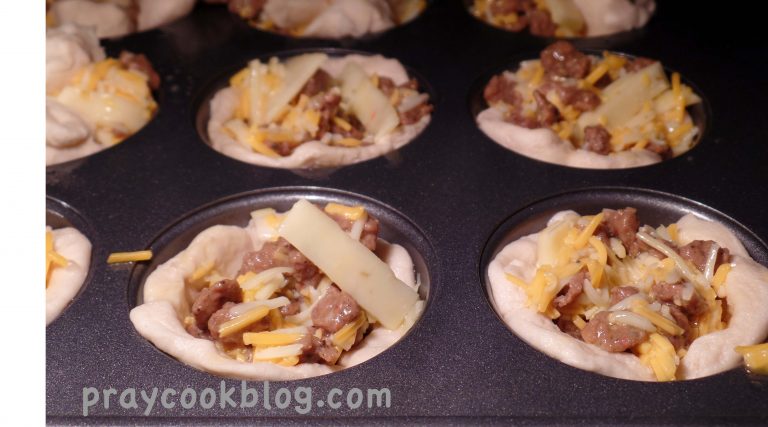 A couple eggs, sausage, and cheese mixed together is the filling. Again, quick and easy!  I added pepper jack cheese to this batch of biscuits and it was fantastic!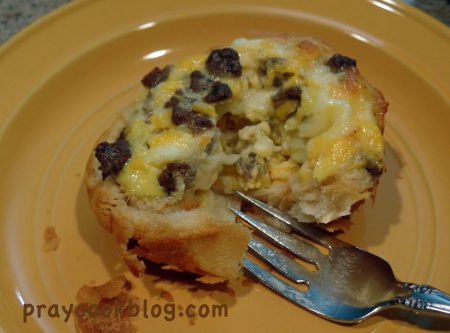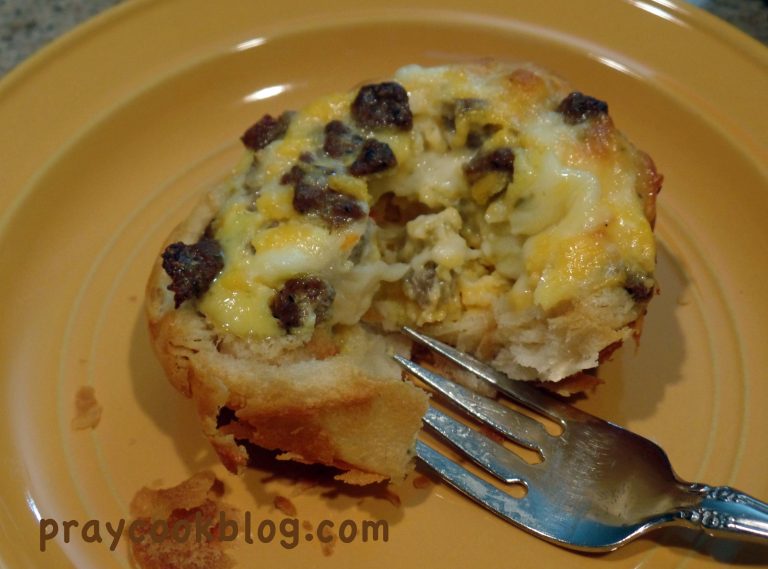 This treat ends up flaky, cheesy and packed with flavor!  Looking at this picture I want to make them again soon. 🙂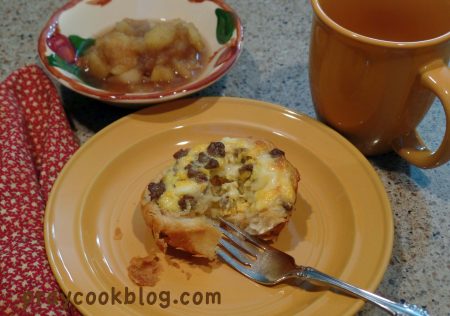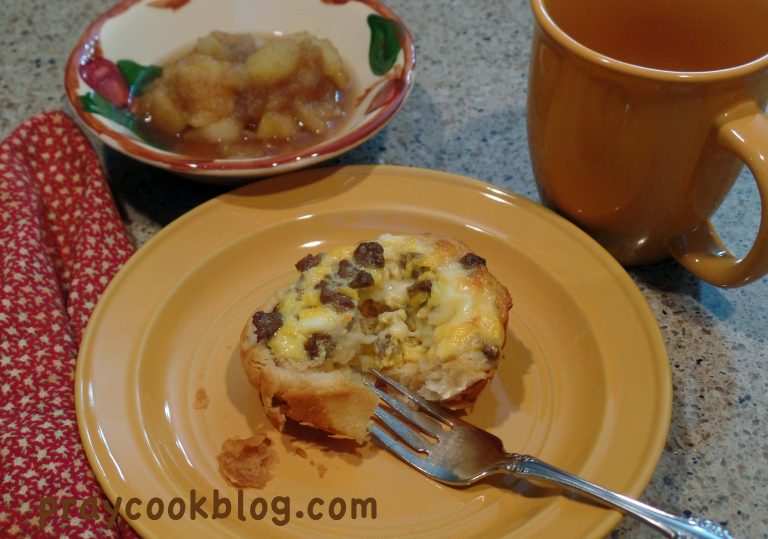 With the addition of cooked apples (recipe coming soon), my sous-chef dish-washing mom was especially pleased!
Thank you to my sweet sisters-in-Christ for the fun, loving, Christ-centered time we spent together.  More recipes to come!
Sausage and Cheese Biscuit Cups
Quick! Make these ... they are warm, cheesy, and oh so delicious!
Author:
Adapted by Catherine Daugherty
Recipe type:
Breakfast and Brunch
Ingredients
2 eggs
1½ cups shredded Cheddar cheese
½ cup Pepperjack cheese shredded (Optional)
I package Jimmy Dean turkey sausage (or 1 lb. sausage, cooked, crumbled, and drained)
1 can (16.3 oz) Pillsbury™ Grands!™ refrigerated biscuits (choose any of the Grands)
Instructions
Heat oven to 350°F. Generously spray 16 regular-size muffin cups with cooking spray.
In medium bowl, mix eggs, cheese, and sausage.
Separate dough into 8 biscuits; pull apart each biscuit in half, place half a biscuit in each muffin tin, smoothing the dough covering the entire cup.
Fill each cup with egg, cheese, sausage mixture.
Bake 22 to 24 minutes or until golden brown and biscuits are cooked through. Cool in pan 2 minutes. Run knife or metal spatula around edges of cups; remove.
Enjoy!
Notes
Turkey Sausage works great but you can also use cooked breakfast sausage, drained well.