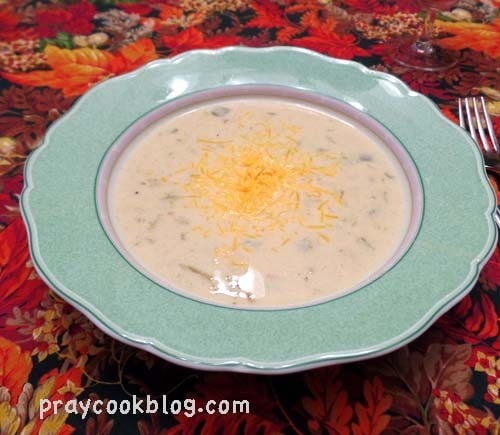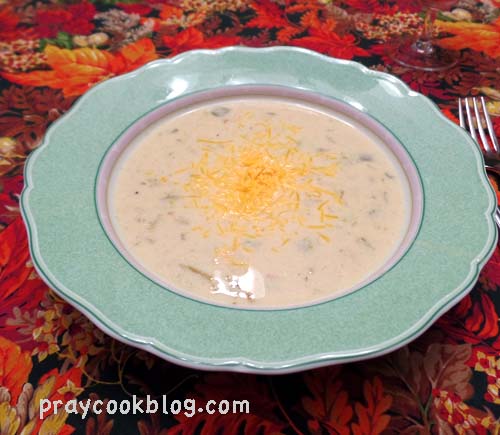 I've just got a minute and that seems long enough to brag, I mean blog about my sous-chef dish-washing mom.  Last week she made her delicious Alice's Apple Goodie dessert and I mentioned she is adding a dessert-a-week to our dining menu.
But yesterday I had a Servant Team meeting all morning for Community Bible Study.  We had invited guests for dinner and I planned to do some fast cooking in the afternoon.  But my sous-chef dish-washing mom said, "I'll make White Chicken Chili and bake a cake" and that is exactly what she did.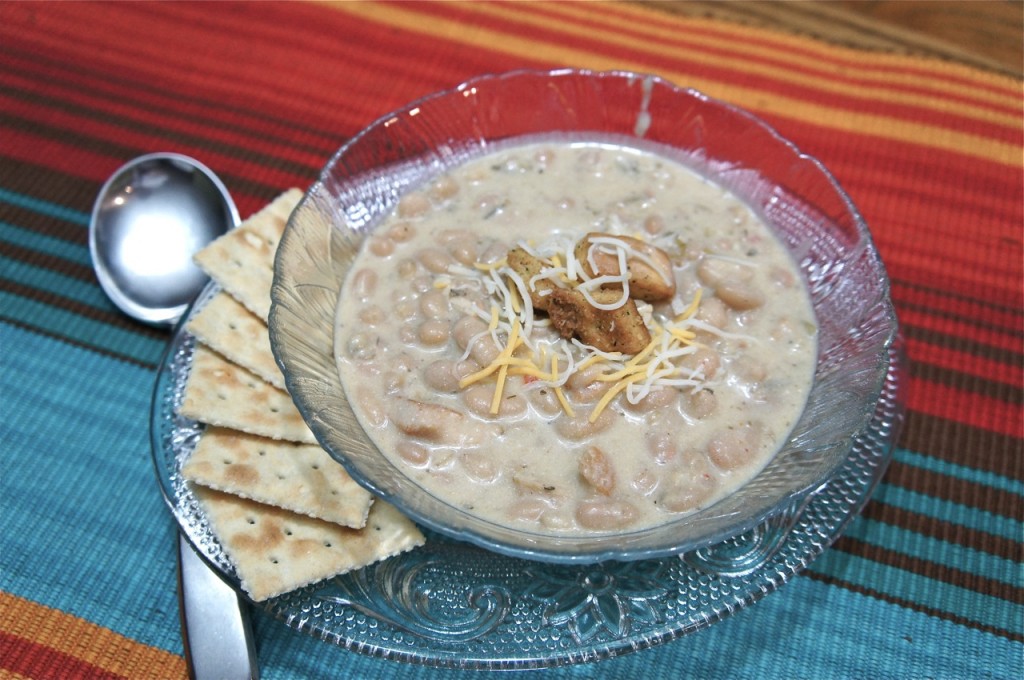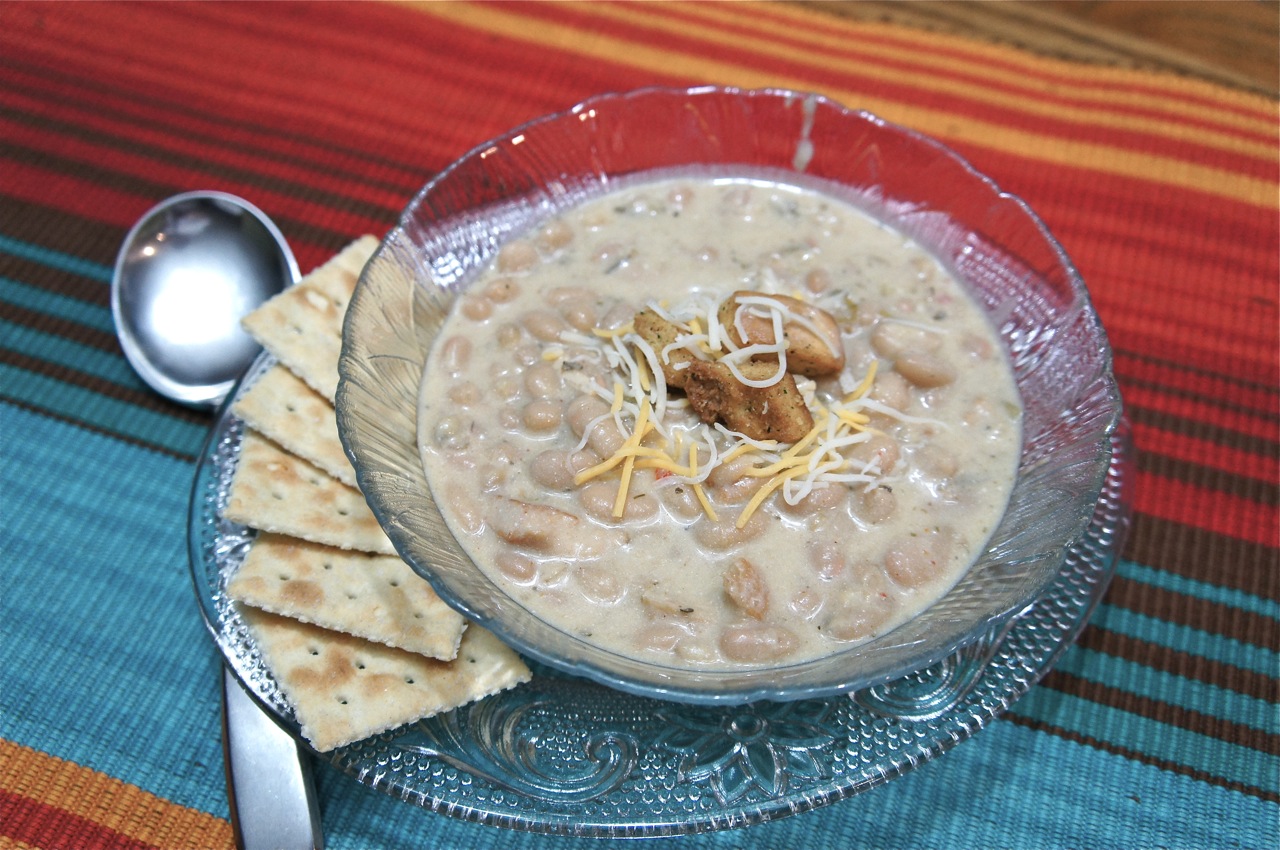 This soup is yummy and warm and its luscious goodness reminded me that I should re-share this recipe with you. It is easy and works well in the Crock Pot.  Diced chilies give it a nice "ump" and the chicken and beans make it a healthy high protein hit!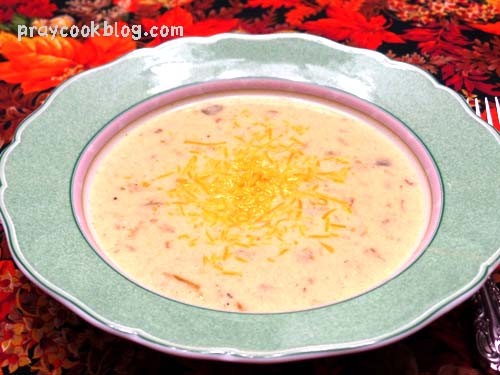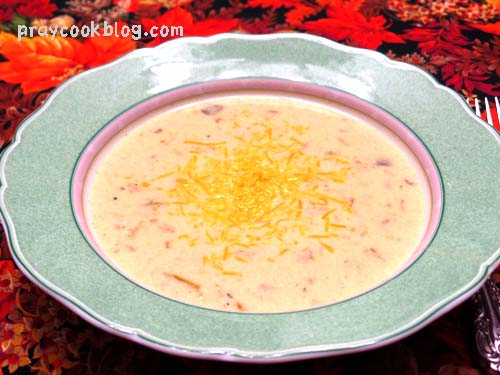 Tonight we had leftover white chicken chili.  Is it possible it was even better than the first bowl?  (Yes!) We sprinkled a bit of cheese on top for a little leftover glitz!  Yummy!
Happy Soup Season,
~Catherine

White Chicken Chili
Let this souper recipe warm up your family this soup season. It is easy, very filling and a huge hit!
Author:
Catherine Daugherty
Ingredients
1 lb Boneless, skinless chicken breast*
1 medium white onion, chopped
1 tablespoon Canola Oil
2 can Great Northern White Beans, rinsed and drained
14.5 oz Chicken broth
¼ teaspoon Cayenne Pepper
2 - 4 ounce can Diced Green chilies
½ cup Whipping Cream
1 cup Sour cream
1 packet McCormick White Chicken Chili Seasoning
Instructions
In a large saucepan, heat oil to medium high. Saute chicken, chopped onions and McCormick White Chicken Chili Seasoning Packet, until the chicken is no longer pink.
Add beans, chilies, cayenne pepper, and chicken broth. Bring to a boil.
Reduce heat and simmer (uncovered) for at least 30 minutes. Remove from heat, stir in sour cream and whipping cream.*
Serve immediately.
Notes
*If you have more time, cook soup (without adding cream and sour cream) for longer. Can be cooked on low in the Crock Pot for 4 to 8 hours. Add cream and sour cream just before serving.