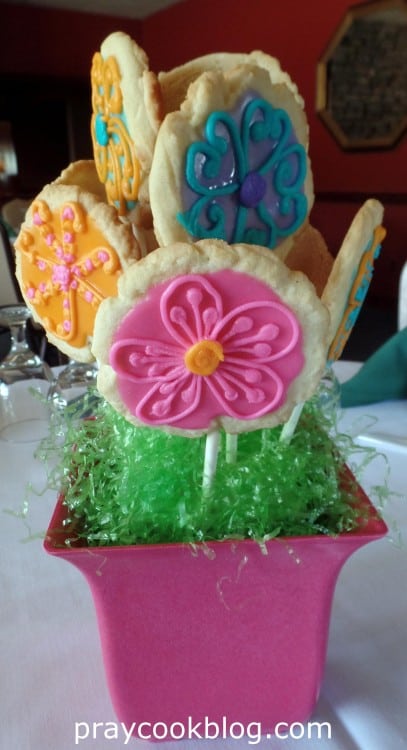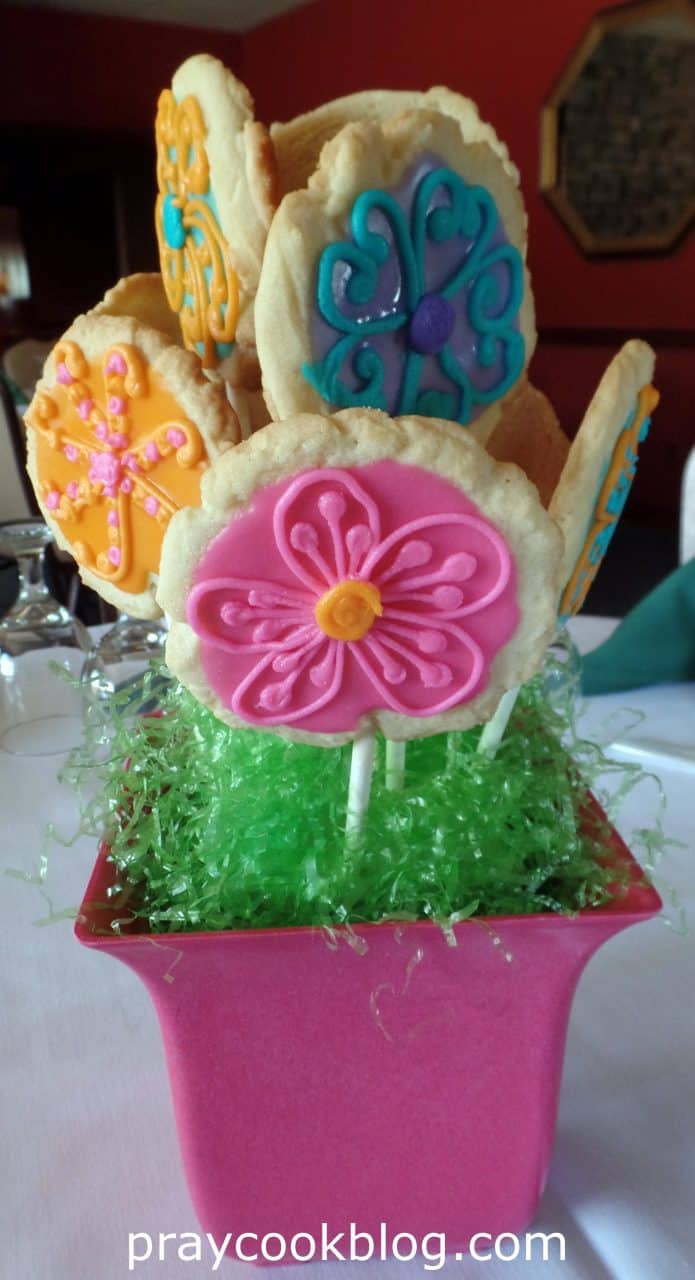 My sous chef dish-washing mom and I belong to a garden club. By the very nature of "garden" club one might think we are gardeners.  That would be wrong.  We like plants, we have both toyed with growing a flowering plant or two, but gardeners we are not.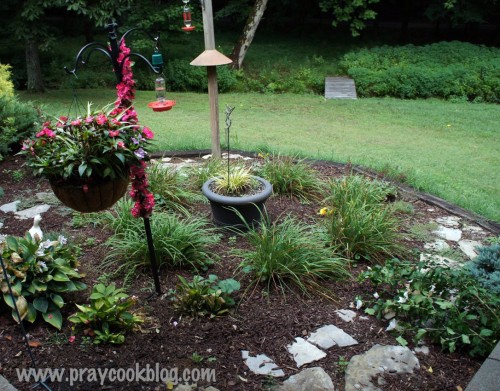 We do have this little garden close by the house but the "real" gardening (and weeding) is done by the love of my life, our Chief Gardener!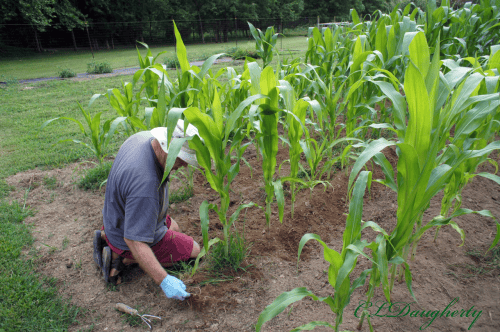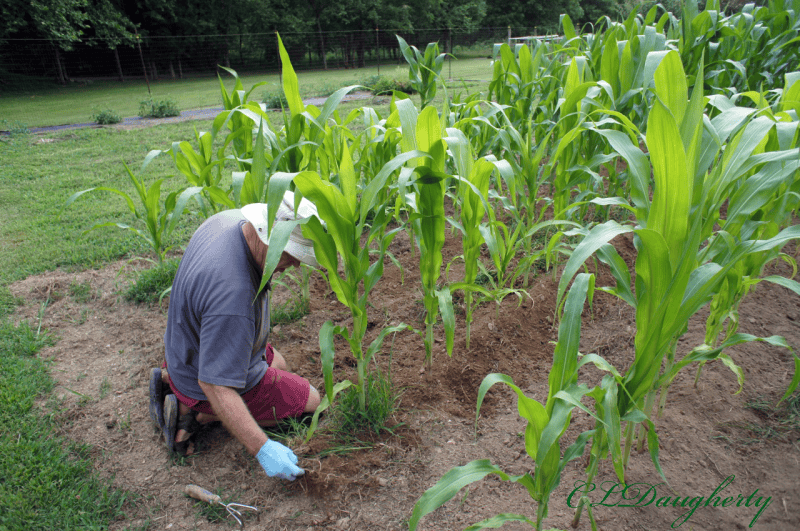 Once a year it is "our turn" for mom and I to host the garden club members for a brunch/lunch meeting.  Typically members will decorate the center of each table with a floral arrangement.  Mom and I were talking about what we should do for our floral arrangements  and we got to thinking about doing what we know best — something from the kitchen!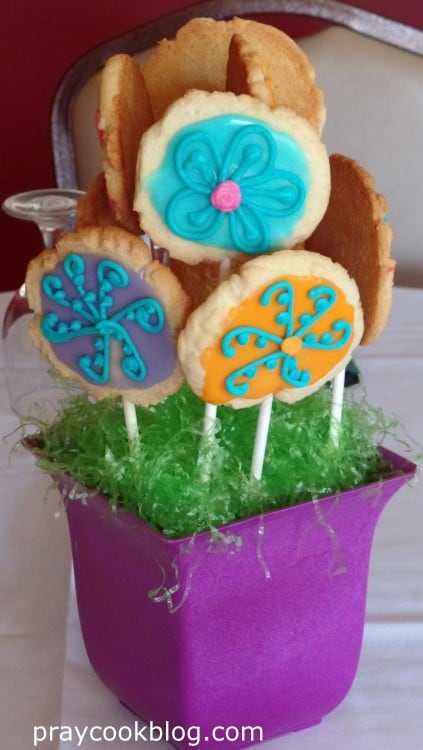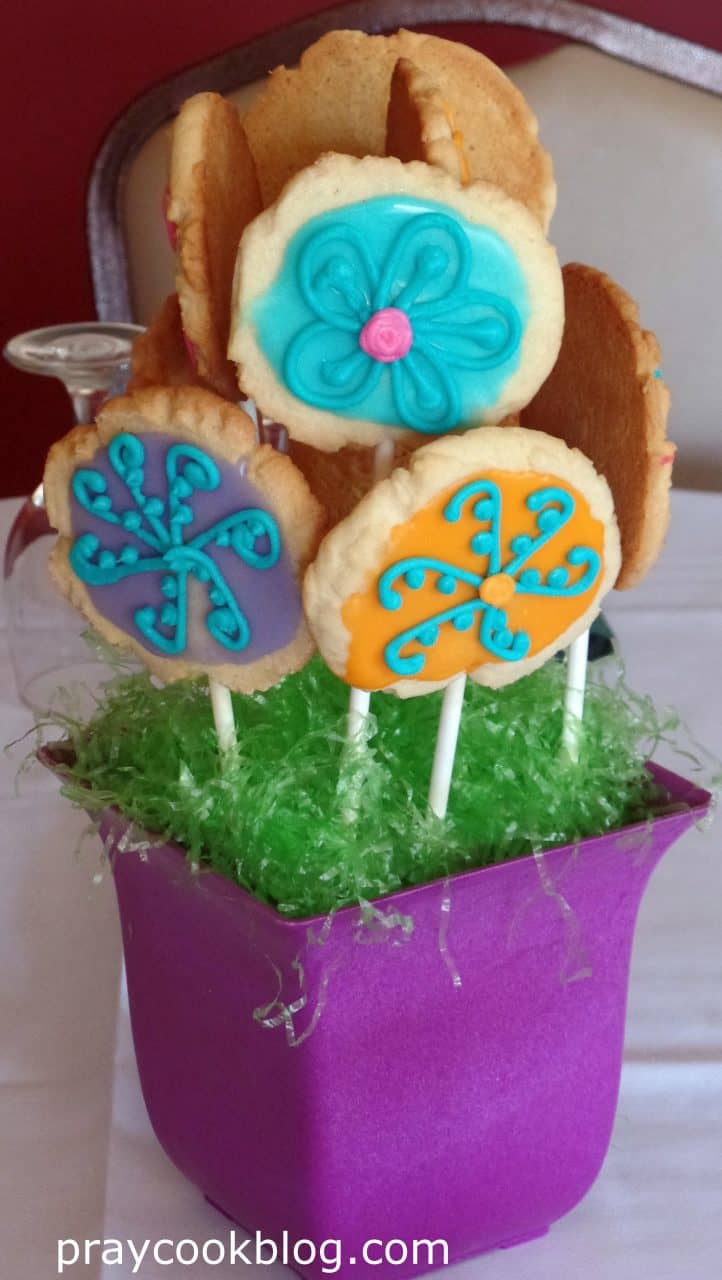 We decided on making sugar cookies in the shape of flowers (great idea) and then making them into a table arrangement (another great idea!)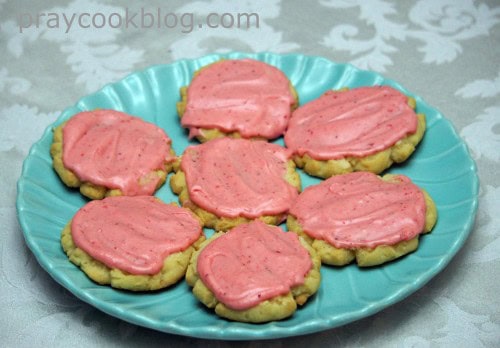 Our first practice round looked like these.  Cute, very tasty but not much like flowers.  That was when we knew we needed to call in reinforcements!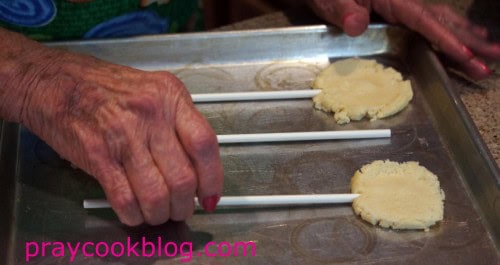 We wanted our flowers to be free-form and so we made the dough into a ball, squished it with the bottom of a glass and then carefully inserted baking dowels gently into the middle of the dough.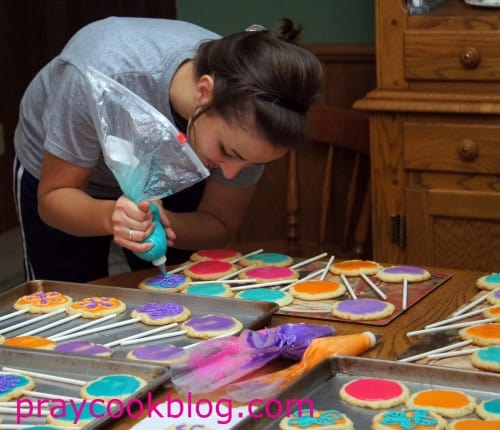 When our very-talented and darling neighbor Abby arrived, we had 80-some cookies frosted with a glossy colorful frosting, ready to be transformed into flowers.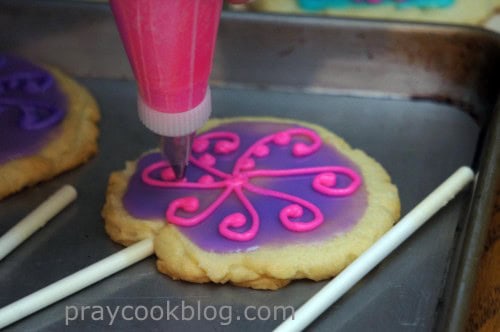 Abby is a culinary arts major and decorating cookies is child's play for her.  I suggested I could "help" since we had so many cookies to decorate.  After one attempt we both agreed that I would be the cookie foreman, keeping the frosting made, mom would do the dishes and Abby – well, she would create!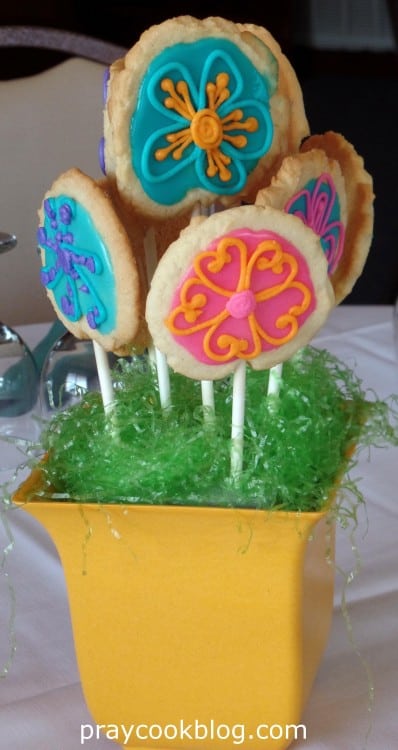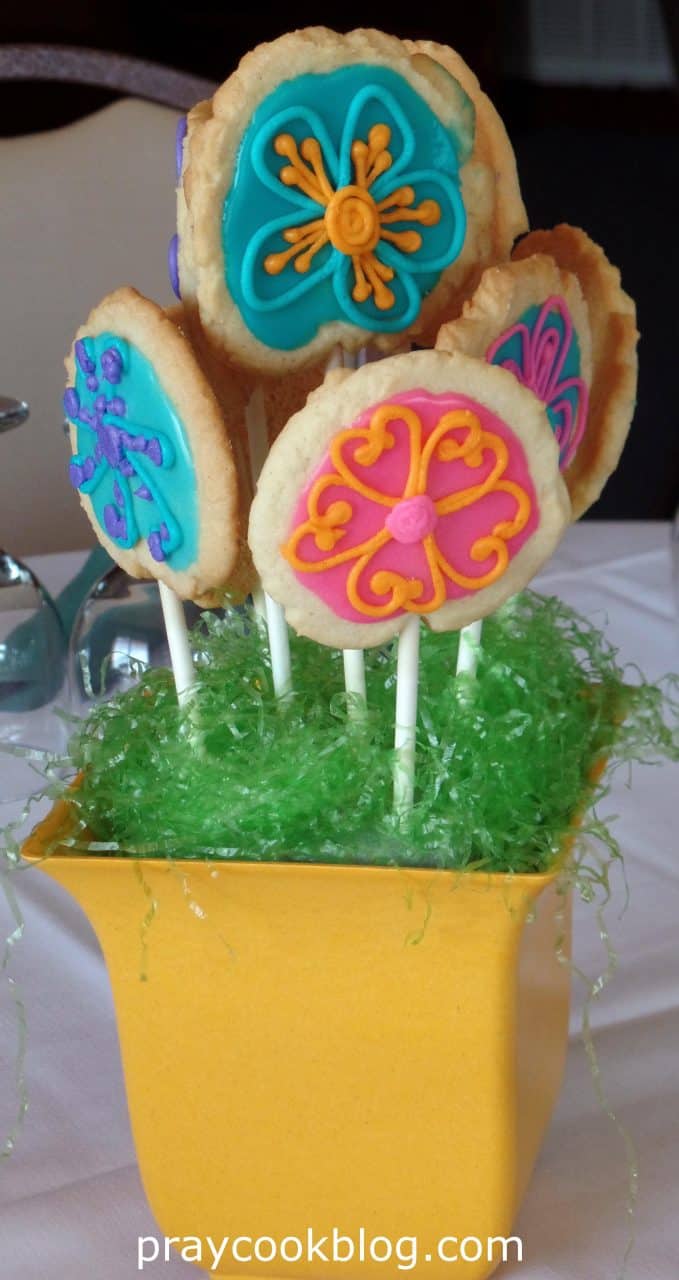 I am including three recipes with this post.  My Gram's sugar cookie recipe which you can see HERE as Christmas cookies.  Then there is the colorful glossy icing that dries hard and shiny and is perfect for frosting the cookies.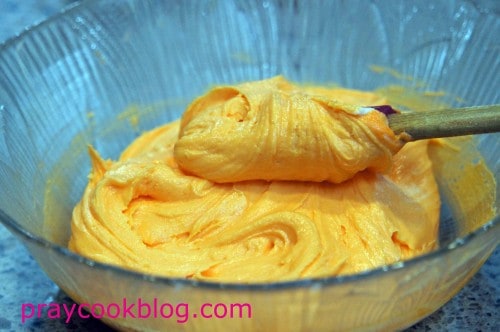 And finally, the butter cream frosting Abby made to use as decorator icing.  All-in-all I wouldn't do anything different.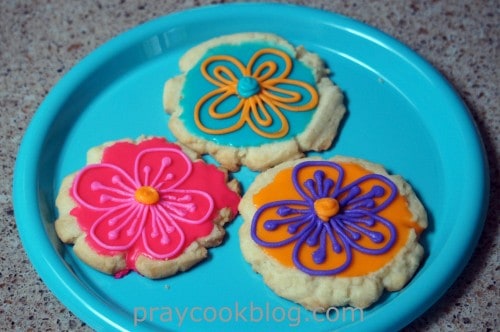 My neighbor Kathy can't eat chocolate and so whenever we bake something that is "non-chocolate"  she gets some!  I am told she shared these with her granddaughter.
Happy Baking!
Blessings, Catherine