Christmas is quickly approaching!  And you know what that means!?  Party time!  Christmas parties and potlucks are some of my favorite get-togethers of the whole year, but there's always the question of what to bring.  No one wants to be the person whose dish doesn't get eaten. So how do you know what will be popular?  My advice, bring a classic.  Stick to the normal crowd pleasers and then dress them up in their Christmas best!  I know time is always an issue, so here are some of my favorite simple treats for potlucks that I've found on Pinterest. Whether you're hosting or just attending, these are guaranteed to get gone.
However, if you're looking for something a little fancier, keep reading.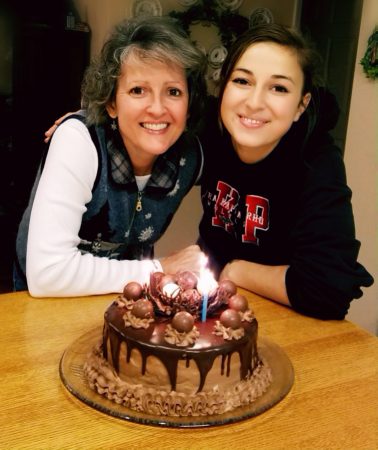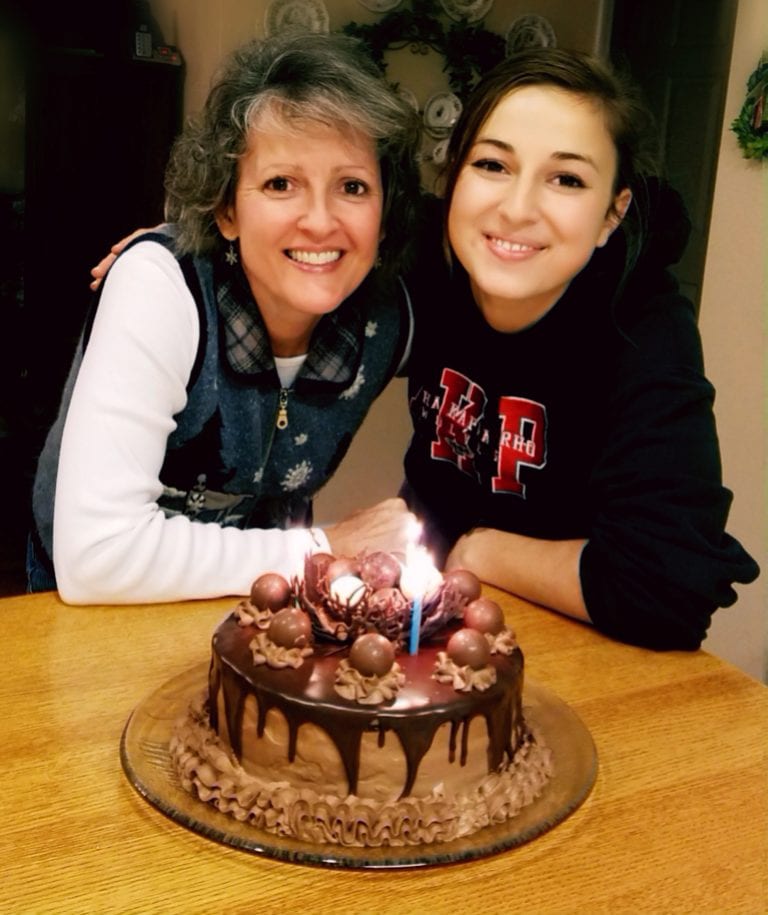 My mom's birthday was right before Thanksgiving, and I made her a classic chocolate cake with whipped ganache.  I found the inspiration on, you guessed it, Pinterest, and was able to easily recreate it!  The design looks elaborate but is really very simple. It would make a stunning dessert for Christmas dinner.  Here is the Pinterest picture I found.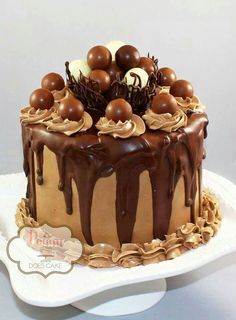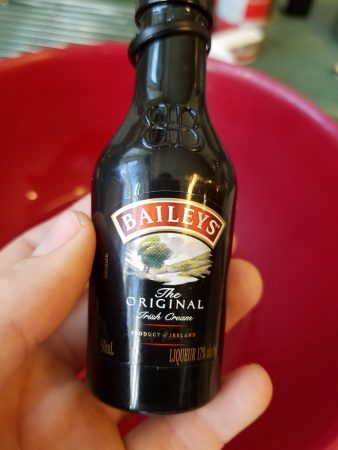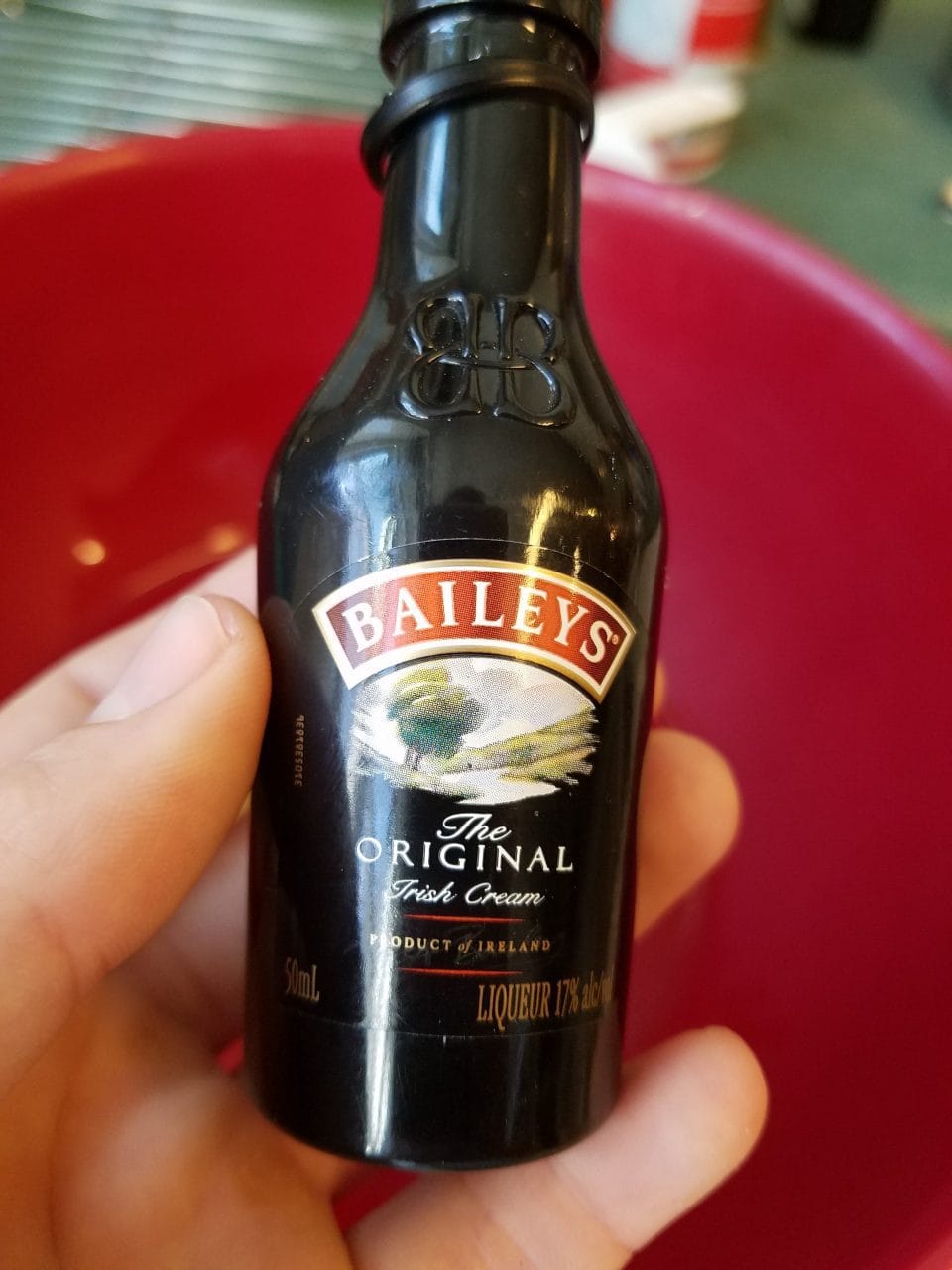 So here's what I did.  I'll be willing to bet most of you already have a killer chocolate cake recipe, so I won't bore you with mine, but I would recommend jazzing it up with espresso or your favorite liquor (I used Bailey's Irish Cream).  I filled and iced the layers with a traditional whipped ganache (also flavored with Bailey's), and then covered it with a soft ganache. After that, I simply piped rosettes and topped them with my favorite Lindor chocolate truffles.
The tricky part was the basket in the middle.  This cake would still be spectacular without it, but it does add a very dazzling showpiece. I had never made a basket like this before and was able to get it on the first try.  It really isn't as complicated as It looks.  I know you can do it if you have time!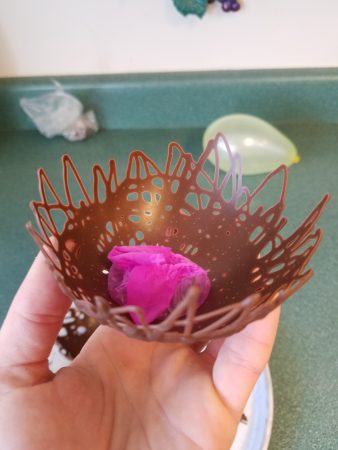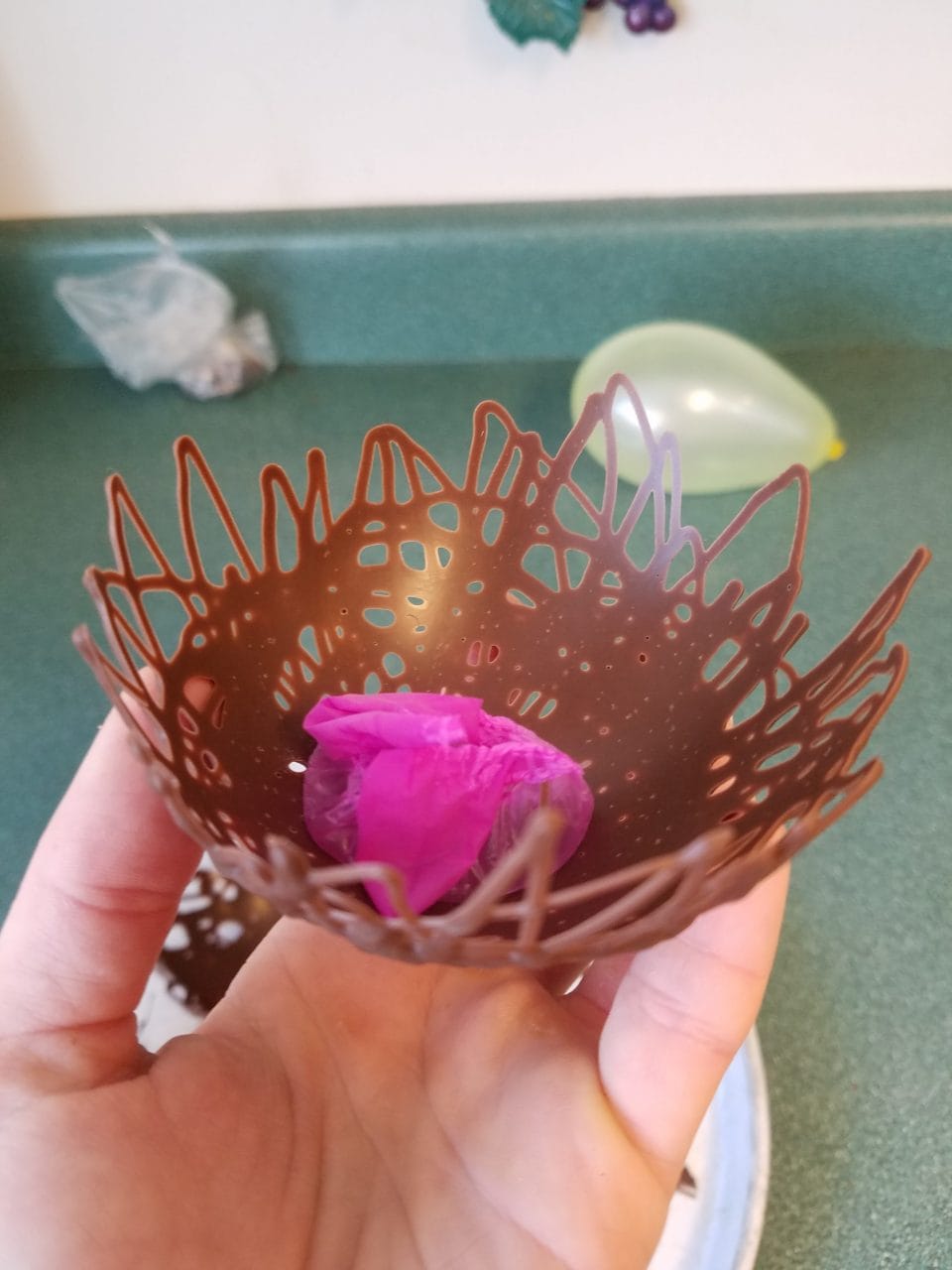 You make the baskets by drizzling melted almond bark (or tempered chocolate if you're brave) over some air-filled water balloons (I happened to have those on hand because I'm a child) and set them up in some cups.  Put those babies in the freezer to chill, then just pop the balloons.  Tips! Make sure you POP the ballon instead of letting the air slowly seep out.  I did that at first and it made the chocolate break because it was too slow.  You just gotta rip it out like a band-aid.  Also, make more than one.  Even I, being the culinary genius that I am, make lots of mistakes. 😉 I think at least two of the four that I made broke.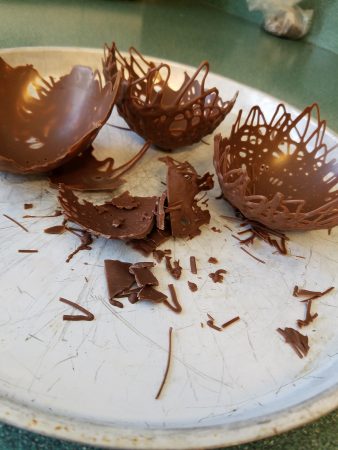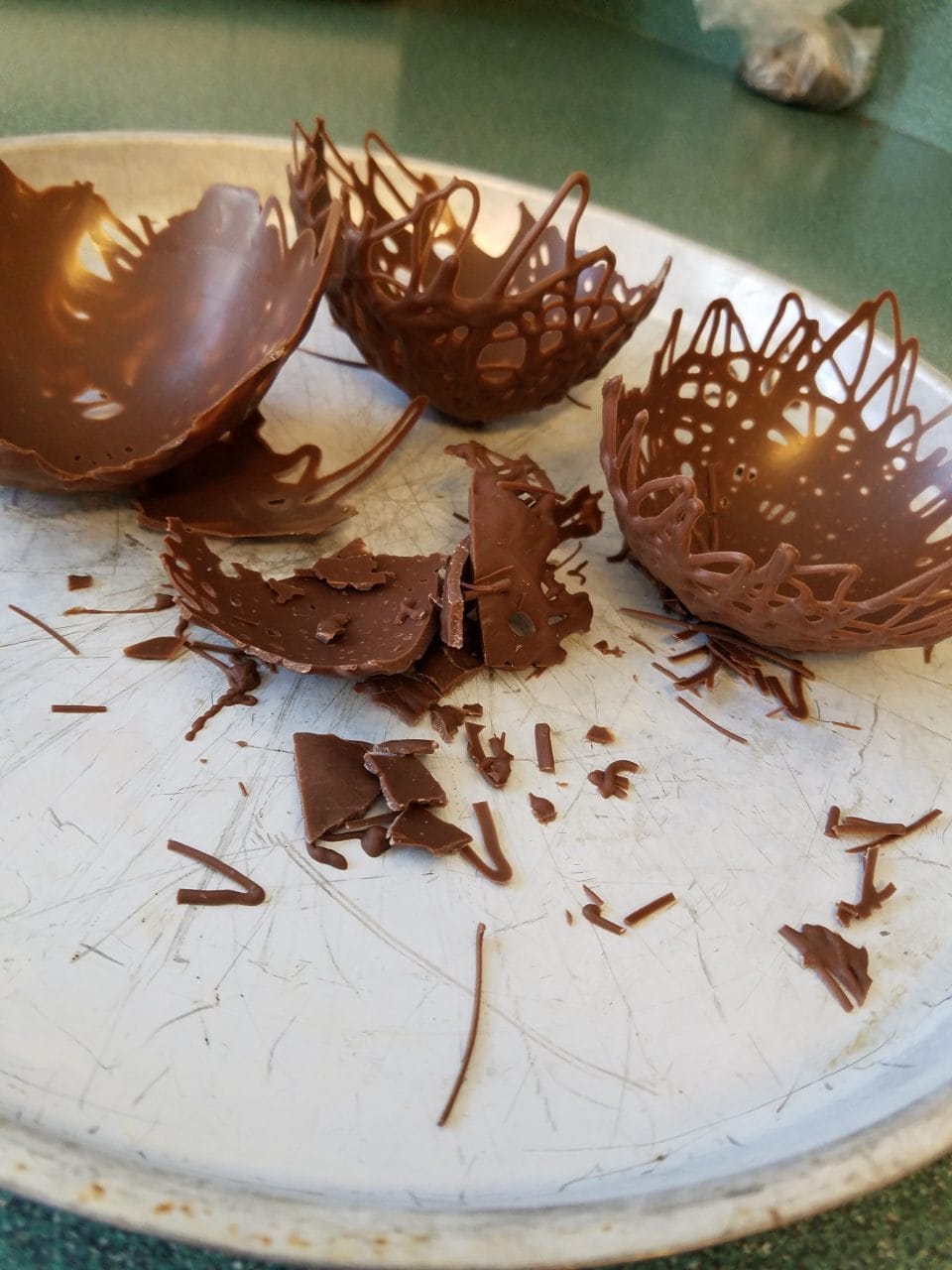 After you finish decorating, cut the cake with a HOT knife to get those beautiful, picture-perfect slices.
Well, there it is!  I hope you can wow your friends with this fabulous cake! Merry Christmas!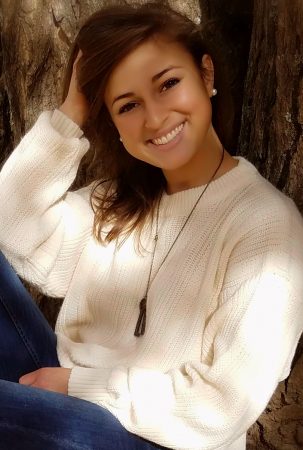 Abby Hughes

Soft Ganache
This ganache is very versatile. Great for icing cakes or making into truffles. This recipe will ice one 8-inch cake.
Ingredients
8 oz. Chopped Dark Chocolate (or chips)
8 oz. Heavy Cream
1 tsp. Vanilla Flavoring
Instructions
Heat heavy cream to simmer in a saucepan. Be careful not to scorch.
Remove from heat and add chocolate.
Let sit for 3-4 minutes before stirring.
Add vanilla and stir until smooth.
Pour over cake while warm. If making truffles, refrigerate till firm and roll into balls. Cover with chocolate or cocoa powder.
Whipped Ganache
Use as an icing or filling.
Ingredients
16 oz. Heavy Cream
8 oz. Chopped Dark Chocolate or Chocolate Chips
Vanilla Flavoring
Instructions
Put cream in a heavy saucepan. Heat to simmer. Be careful not to scorch.
Remove from heat and add chocolate.
Let sit for 3-4 minutes before stirring.
Add vanilla and stir until smooth. Refrigerate until completely cooled.
Whip till stiff peaks.
Use to ice cakes or as a sweet filling.