Walking Through the Bible in One Year —
Bringing the Story to Life
Week 4 reading plan per day:
Monday (Exodus 13-15) Tuesday (Ex. 16-18)
Wednesday (Ex. 19-21) Thursday (Exodus 22-24)
Friday (Ex. 25-27) Saturday (Ex. 28-29)
Sunday (Ex. 30-32)
It's Thursday already! Thank you for all the great emails and comments about the Chocolate Truffle Tartlets.  They were so fun to make, and I can't

wait for the next Tuesdays With Dorie recipe!   I started the week blogging a really great soup recipe, Creamy Tomato Basil. And then – Tuesdays With Dorie Chocolate Truffle Tartlets — these beauties speak for themselves!  Surfing around the internet I came across Manu's Menu and this awesome picture. This traditional Italian sweet: tortelli di Carnevale, are fluffy fried "puffs" coated in sugar.  I can only imagine they are melt-in-your-mouth!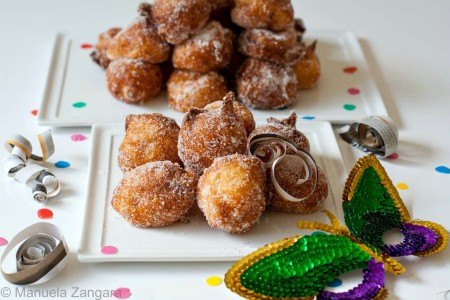 And speaking of awesome pictures how about this one, it is easy on the eyes and has my taste buds aching for a little lemon curd.  Oh my! Thank you Tracey at Tracy's Culinary Adventures!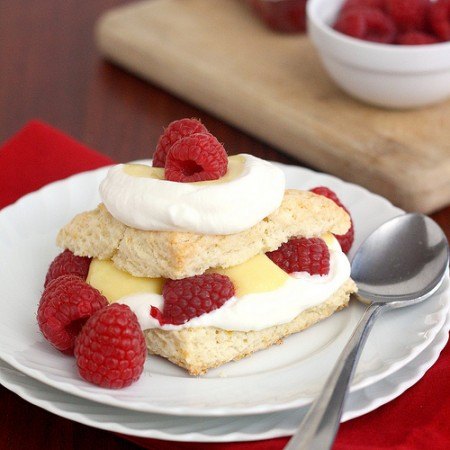 Meyer Lemon Shortcakes with Meyer Curd
Okay, enough sugar dreaming for me and now on to something I will actually make for dinner 🙂  It seems a bit anti-climatic but I really want to share a great recipe that I made for my family and for a neighbor's family.  Vegetarian Rice Casserole.  Simple ingredients, simple idea, but when combined this is such a tasty dish whether alongside meat, chicken or fish!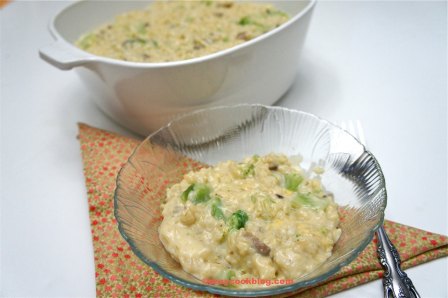 I started out with brown rice, well cooked in some vegetable broth — or  chicken broth works well too.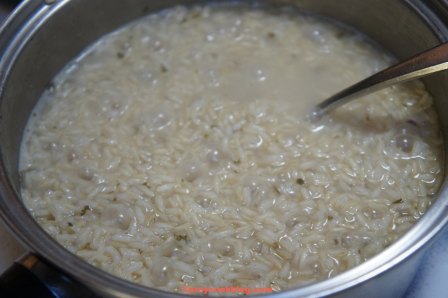 Then broccoli was lightly steamed and added to some mushrooms.  I used canned mushrooms but you can use either fresh or canned.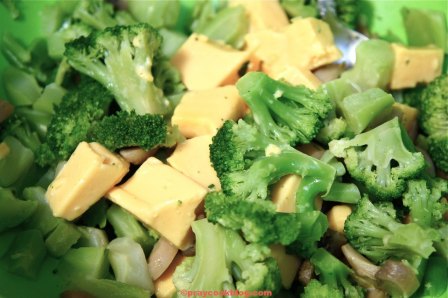 Adding chunky pieces of Velveta cheese is fast and easy.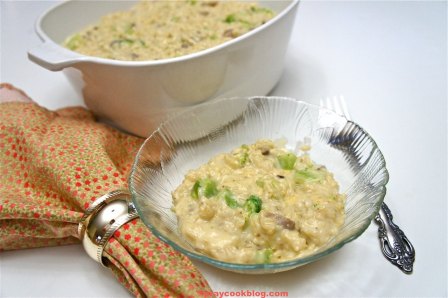 After a little mixing, a little bit of baking and this delicious side dish is ready to grace your table!  Bon Appetite'!
Many Blessings and Happy Cooking!


Vegetable Rice Casserole

Creamy, cheesy, tasty, vegetarian broccoli and mushroom casserole. Delicious on all counts!

Ingredients

2 cup Brown Rice
2 cup Chopped Broccoli
8 oz Mushrooms
1 medium White onion, chopped
2 tablespoon Butter
2 cup Velveta Cheese, diced
1 can Cream of Mushroom Soup
1 cup Milk (whole, 2% or 1%)
1 cup Shredded Cheddar Jack Cheese
Salt and Pepper To Taste
1 teaspoon Parlsey, Dried

Instructions

Cook 2 cups brown rice in 4 cups of water, along with chopped onions, seasoned with parsley, salt and pepper. Cook approximately 30 minutes until water is absorbed and rice is soft and tender.

Microwave chopped broccoli and mushrooms a few minutes until tender. Add in Velveta cheese and stir as it melts. (add in Pepper Jack if you choose to spice this up!)

Into the broccoli cheese mixture add the cooked rice, cream of mushroom soup, and milk.
Pour into at least a 2 quart baking dish. Preheat oven to 350 degrees. Bake until lightly brown and bubbly, about 45 mintues.


Notes

(1) Wonderful with various kinds of cheese.  Use your personal preference.