In the second of this little burger series, I am posting my own recipe for Italian Burgers. I know this is such an original name, but when my little kids balked at the idea of "cabbage" in anything – I decided to take my cabbage burger recipe and make it into something they would love. Just saying "Italian and pepperoni" in the same sentence had their attention from the get-go!
The pictures you are going to see are those I took while making the Cabbage Burgers. The filling recipe is different but they go together in the same way. My oldest son posted this from yesterday's blog, "I have to say, these cabbage burgers and Italian burgers are my #1 favorite food from growing up. You will definitely not be disappointed if you decide to make these. The cabbage burgers go really well with ketchup, and the Italian burgers are amazing with ranch. Enjoy!" Enough said!
Catherine's Italian Burgers
Bread Dough Options:
Buy wheat or white frozen bread dough (i.e. Rhodes Dough), thaw overnight in the refrigerator

Italian Bread Dough

double the recipe will make approx. 12 cabbage burgers
My Best Yeast Dinner Roll Dough recipe will make approx. 24 to 30 cabbage burgers
And my sister-in-law Jeanne uses her favorite bread dough recipe that you can find as part of my

Walnut Grove Bed and Breakfast

cookbook under Aunt Jeanne's Cinnamon Rolls!
You will have good results with any of these options. If you use the frozen dough, adding the herbs will make the dough much better! The Italian dough with some added herbs will give you tasty and crusty bread, while the Yeast Dinner Roll recipe will give you soft and slightly sweet bread.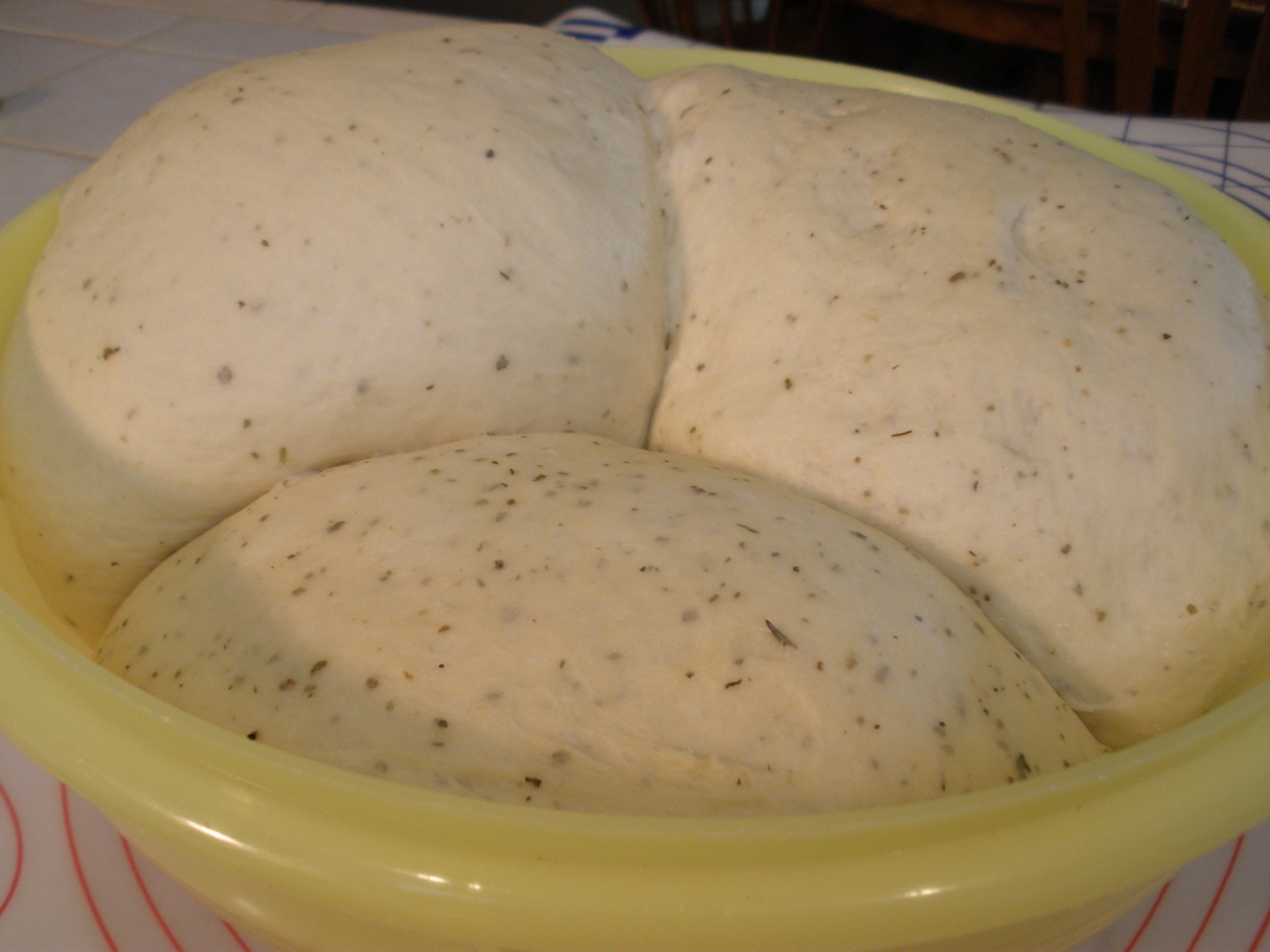 Make bread dough; add a sprinkle of onion salt, garlic (minced, powder or salt), oregano, and basil while mixing up the dough. If using frozen dough, just knead in the spices when the dough is well thawed. This gives an extra "zing" to the burgers!
Filling:
2 lbs. sweet or hot Italian sausage. I use ½ and ½ of each. This gives you a little bit of heat without making it too hot for some. If sausage is in a casing, split open the casing and peel out the sausage.
1 package thinly sliced pepperoni (about 2 cups)
1 lb. Shredded Mozzarella cheese
1 ½ cups marinara (spaghetti) sauce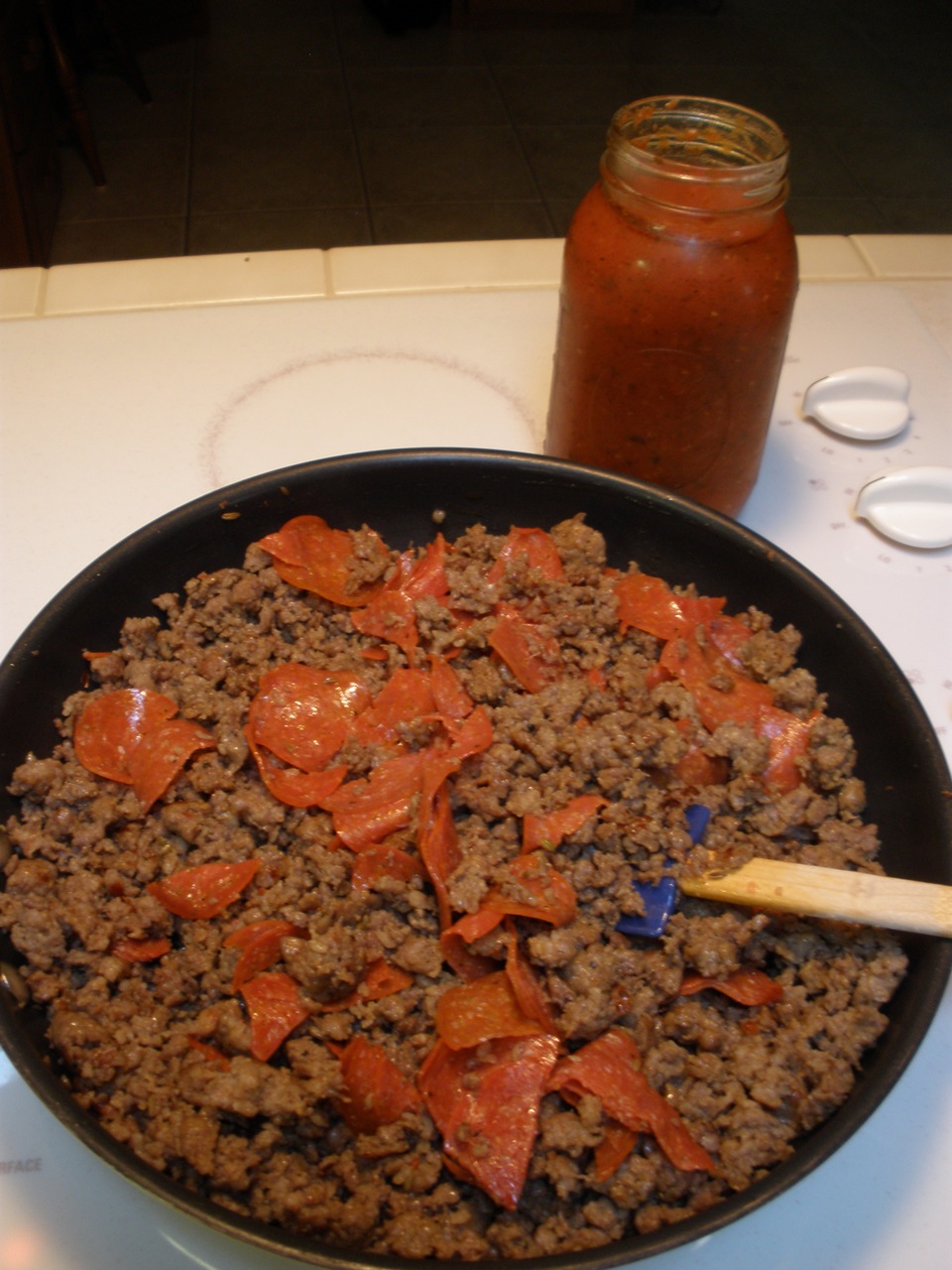 Cook and drain 2 lbs. of Italian sausage, breaking it up as it cooks. Make sure you get it broken up into small pieces while cooking. When done, drain well and add the sliced pepperoni. Stir in your favorite marinara sauce – you can make your own or get it from a jar!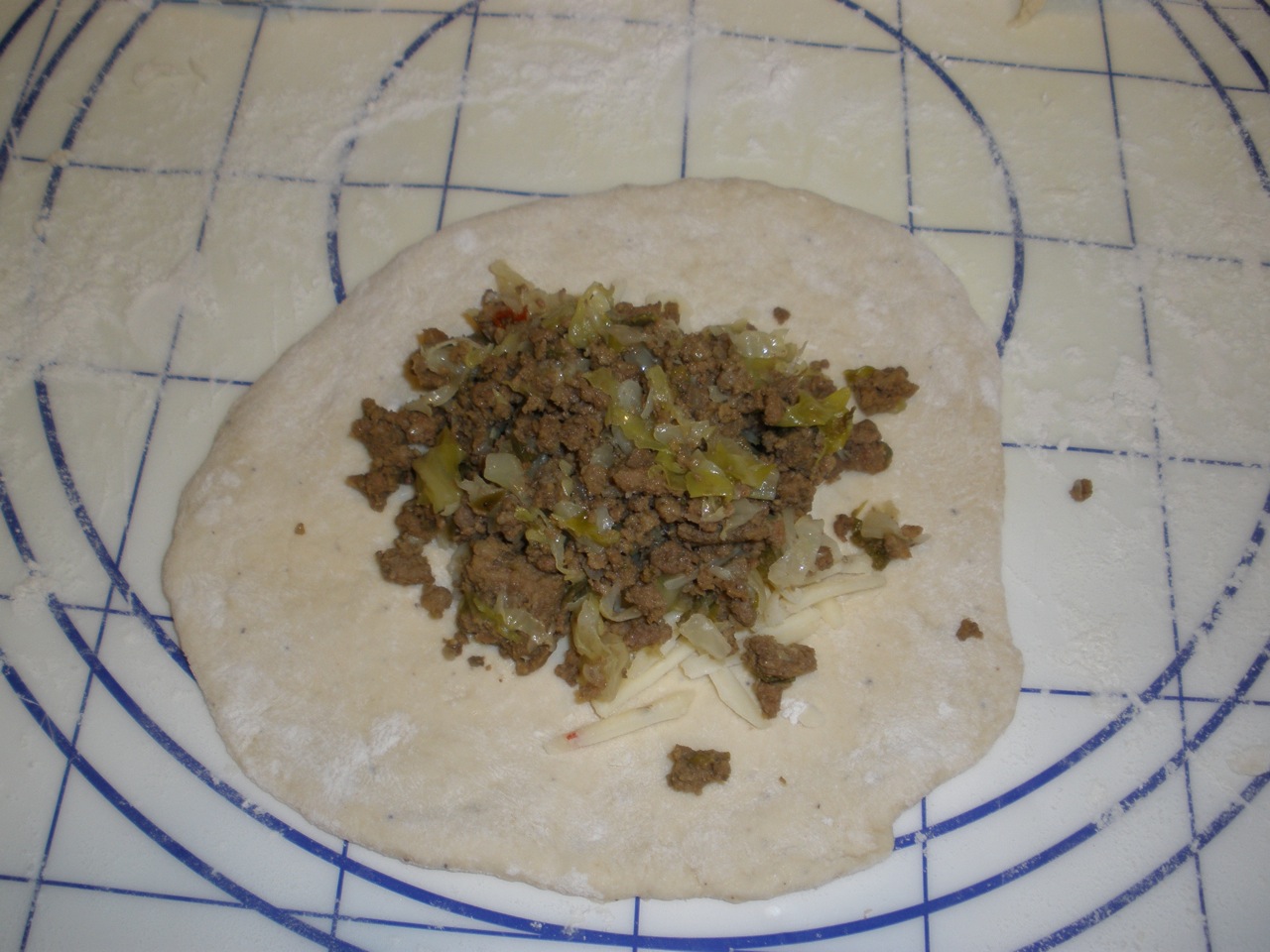 Take about 1 cup of bread dough, divide into individual balls. Roll out each ball with a rolling pin or you can press it out with your fingers. You will have about a 5" circle. Should be about ½" thick – and not so thin that it breaks through.
Place a tablespoon of shredded cheese in the middle of the bread dough.
Add two tablespoons of meat filling.
Bring up 1/3 of the circle of dough into the middle.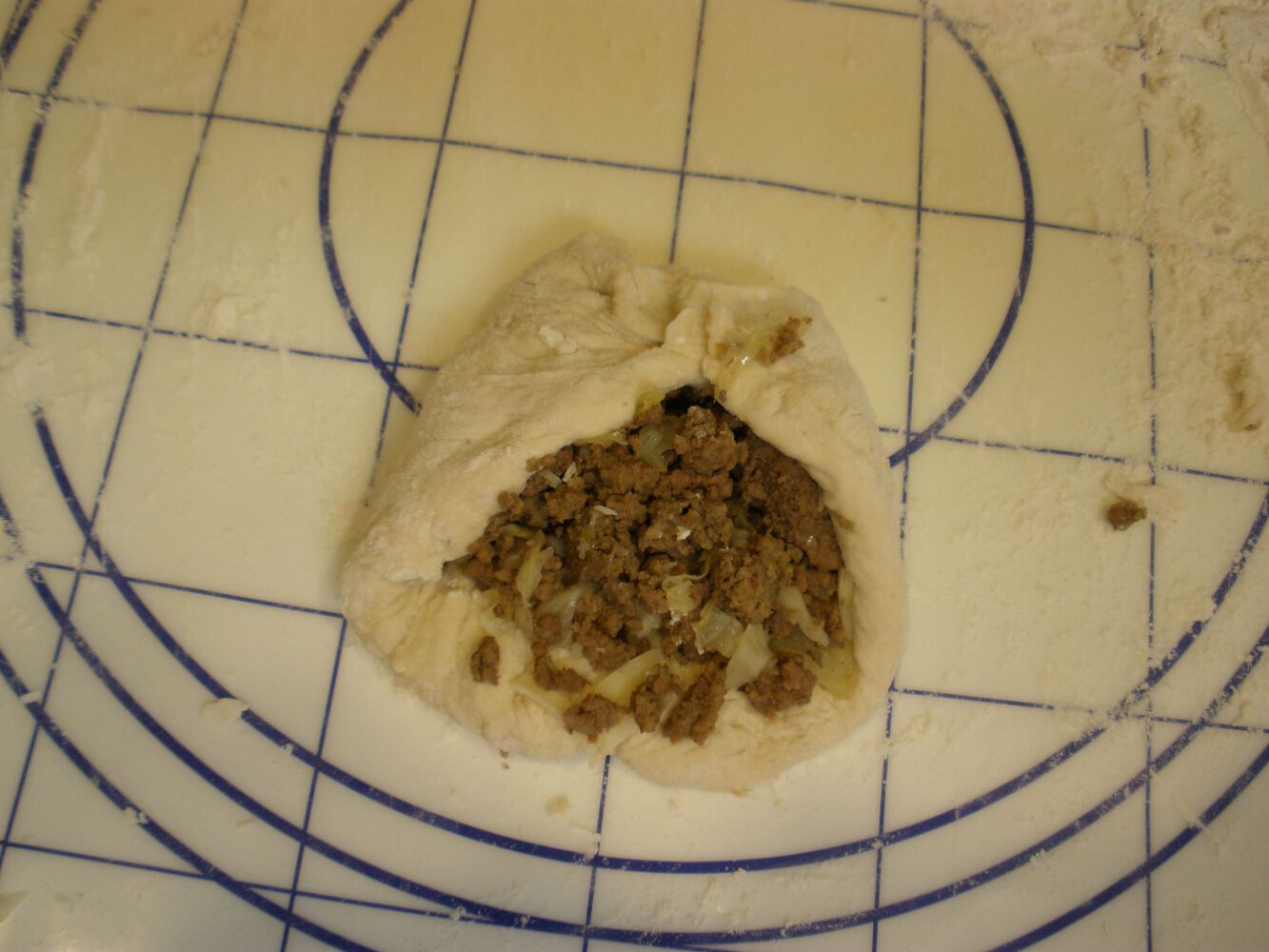 Pull up the second 1/3 of the dough into the middle and pinch together with the first 1/3.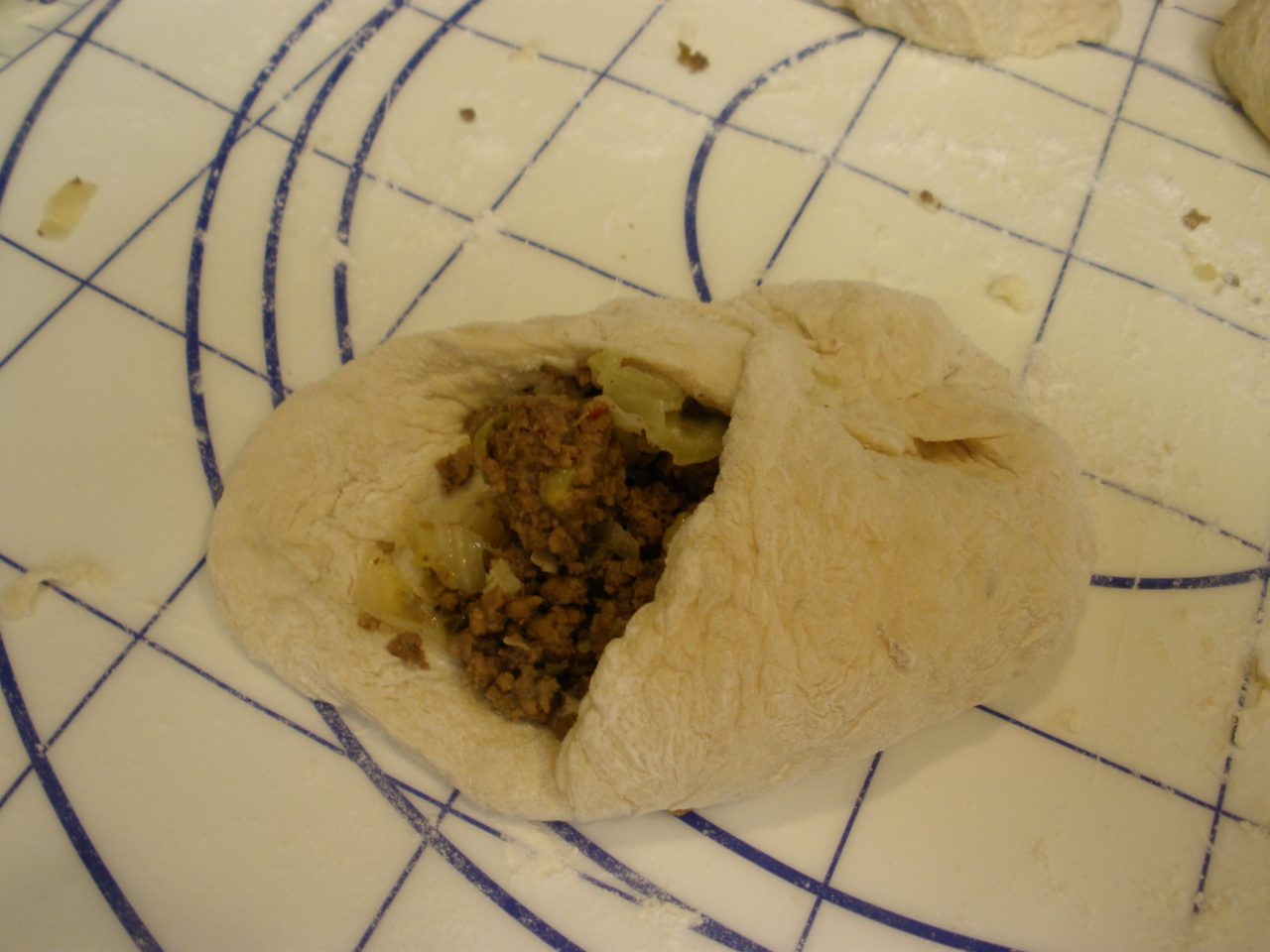 Pull up the final 1/3 of the dough and pinch together all sides of the dough and seal tight.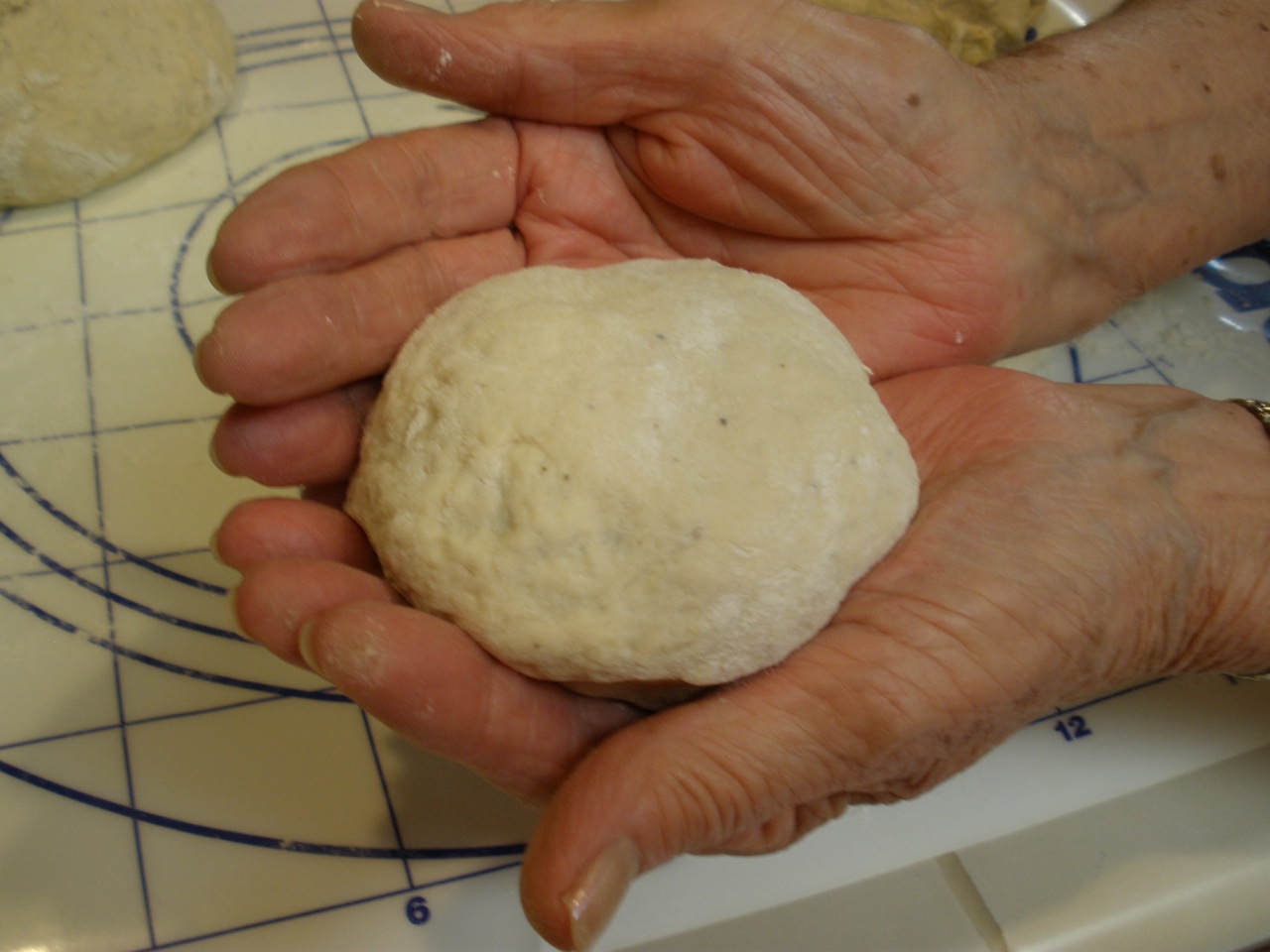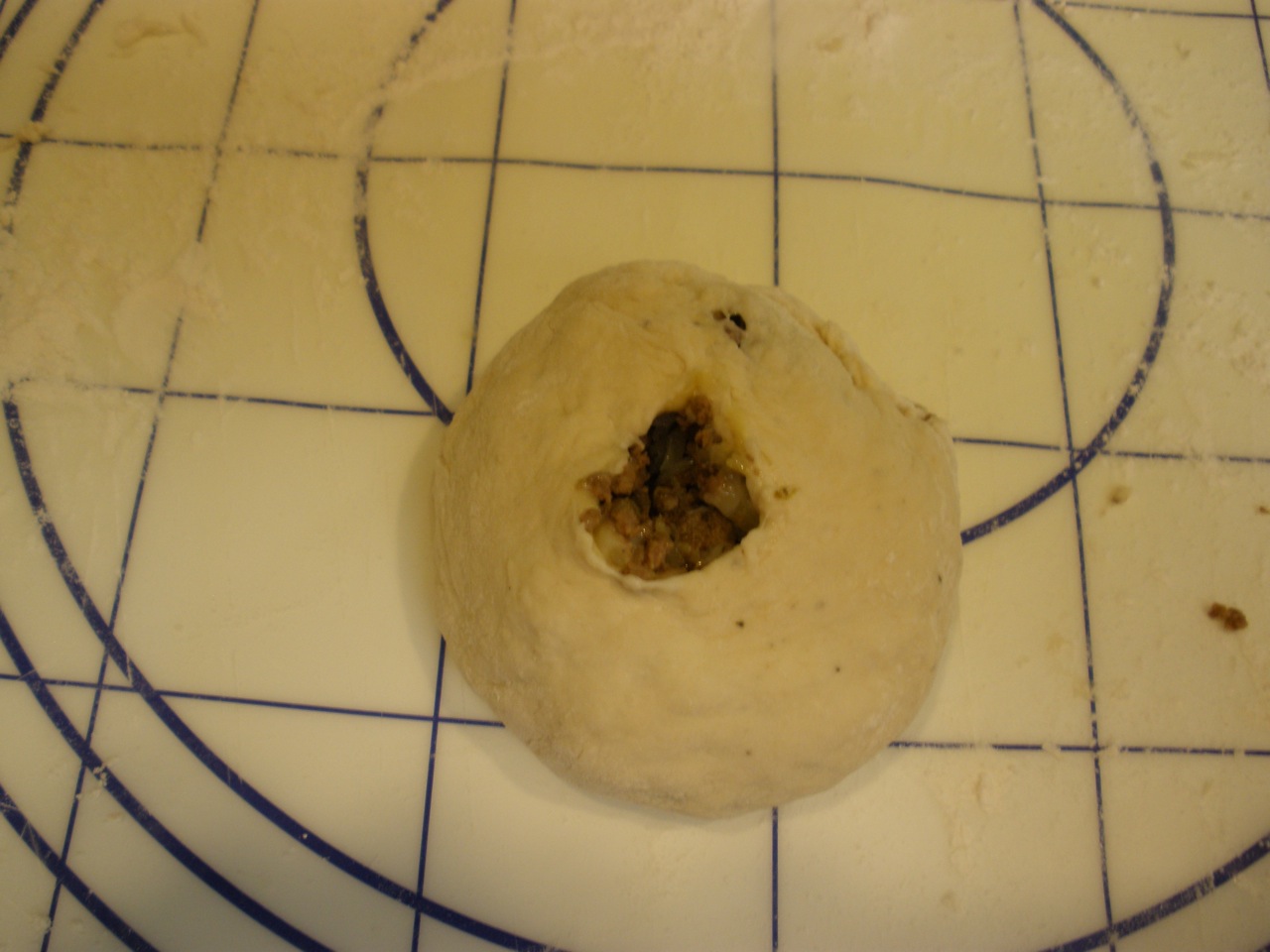 If the dough gets stretched too thin the filling will breakthrough. This makes a mess and you will have to "patch" with more dough or take out the filling and start this one over.
You can make these round, square, triangle, any way you want. Just make sure they seal well, pinching closed the dough.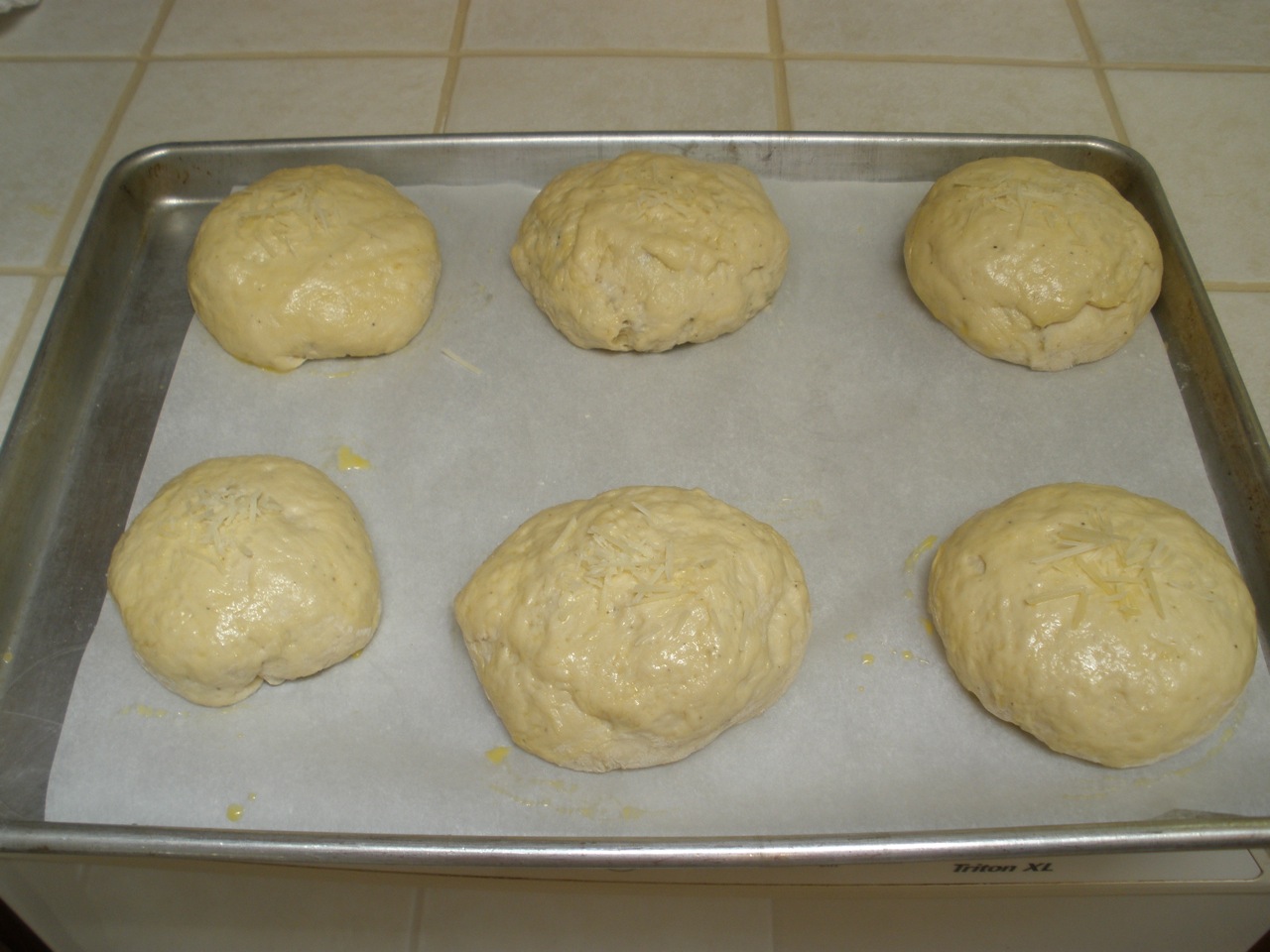 Place sealed side down on a cookie sheet. Let rise about 30 minutes, while you continue to make the other burgers.
Mix one egg with 1 tsp water; beat it up until well mixed and frothy. Take a pastry brush and brush the Italian burgers with the egg mixture. This will make the top of the burgers shiny and evenly browned. You can skip brushing them with egg if you just don't want to do it. They will still brown up nicely, just not shiny!
Bake at 375 degrees for 20 to 25 minutes until nicely browned. Can be kept in the refrigerator for a couple days, then cover with foil and warm up in the oven. Otherwise, eat some for dinner and freeze the rest for another quick lunch or dinner!
Notes: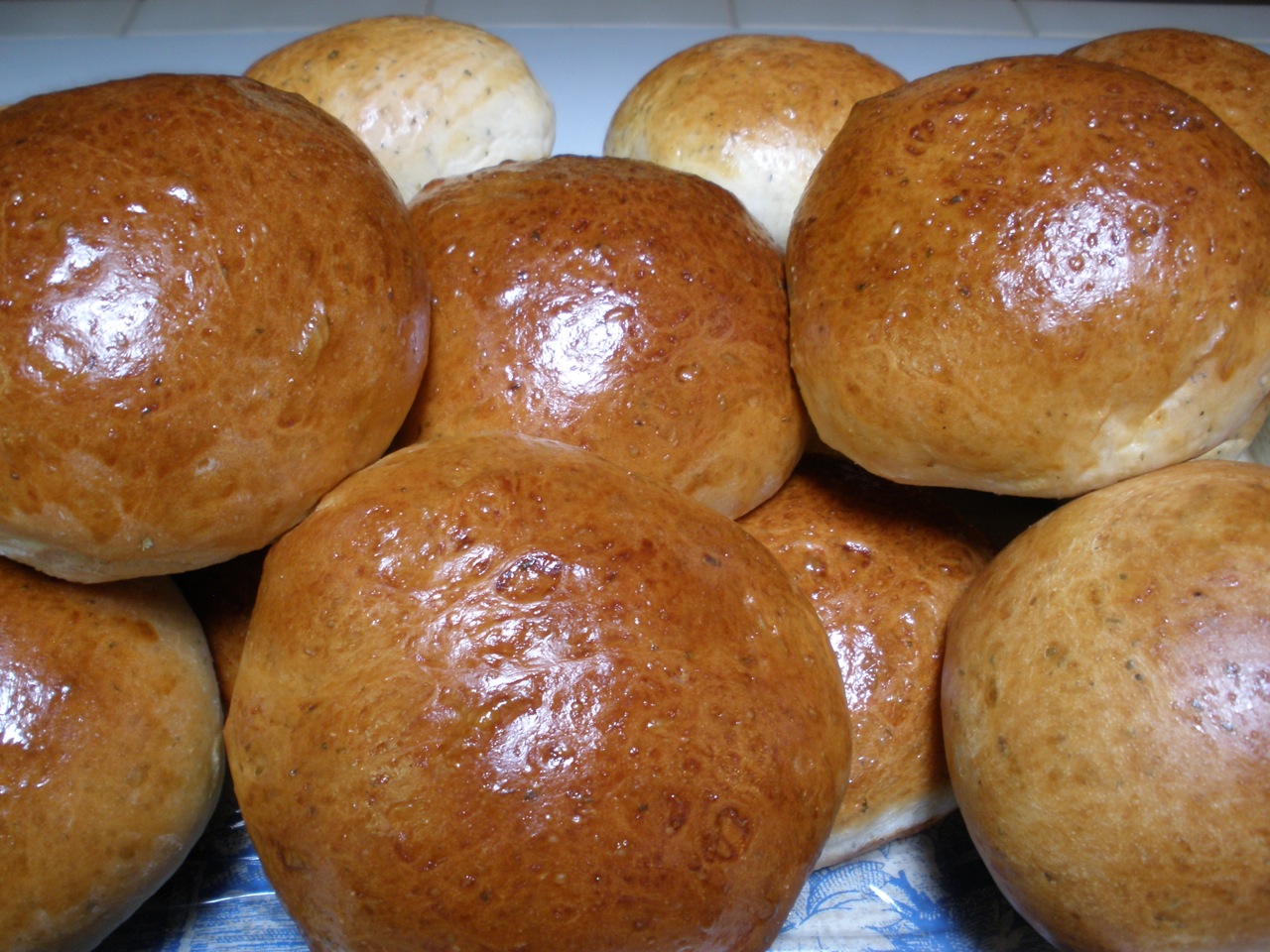 My Own Homemade Marinara Sauce
1 large can of peeled, crushed tomatoes.
Add: minced garlic, onion salt, basil, oregano, and parsley. I use about ½ to 1 teaspoon of each, but this is really personal preference.
Cook and stir until hot. Can refrigerate at this point or continue to simmer.
Add in some of your favorites:
Chopped mushrooms
Chopped vegetables
The final in my little trilogy: Veggie Burgers