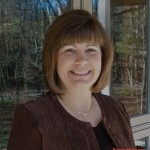 Jesus Calling By Sarah Young
December 21
MY PLAN FOR YOUR LIFE is unfolding before you. Sometimes the road you are traveling seems blocked, or it opens up so painfully slowly that you must hold yourself back. Then, when time is right, the way before you suddenly clears — through no effort of your own. What you have longed for and worked for I present to you freely, as pure gift. You feel awed by the ease with which I operate in the world, and you glimpse My Power and My Glory.
Psalm 63:2;      2 Corinthians 5:7;      John 11:40
 The cookbook giveaway continues until tomorrow night at 7 p.m. For all of you who have left a comment in our other drawings you will automatically be entered in this drawing.  If you leave another comment today or tomorrow — you will be entered for each comment!  Have fun, tell your friends and let us know — what are you eating this weekend?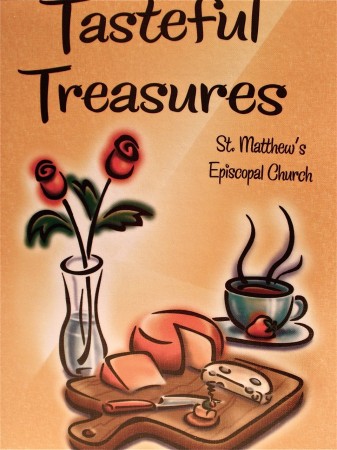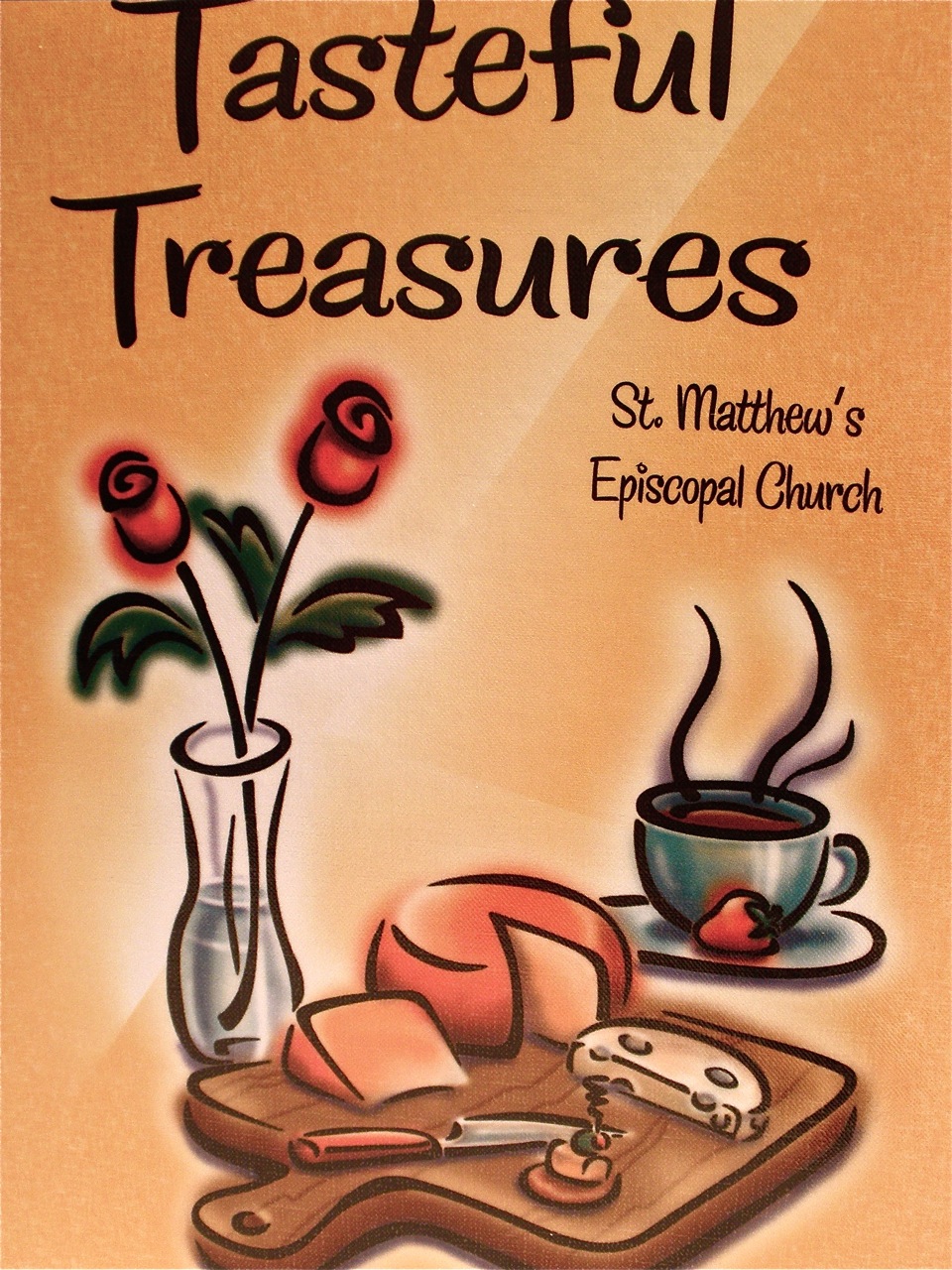 I mentioned yesterday that I am done with making sweets for the rest of this week.  It isn't that we have been eating everything sweet, but we have had our fair share and it is time for some serious food!  Looking ahead to Christmas weekend if you are making a BIG breakfast don't forget about Apple Sage Sausage. It is awesome, easy to make ahead and put in the freezer until you are ready to bake!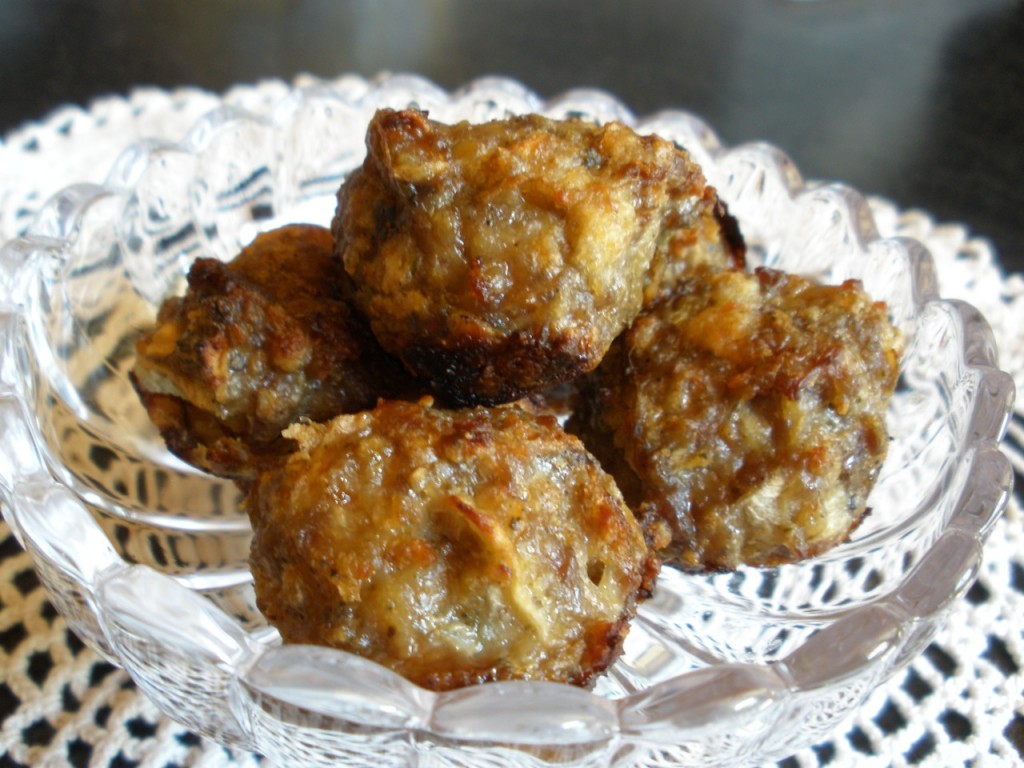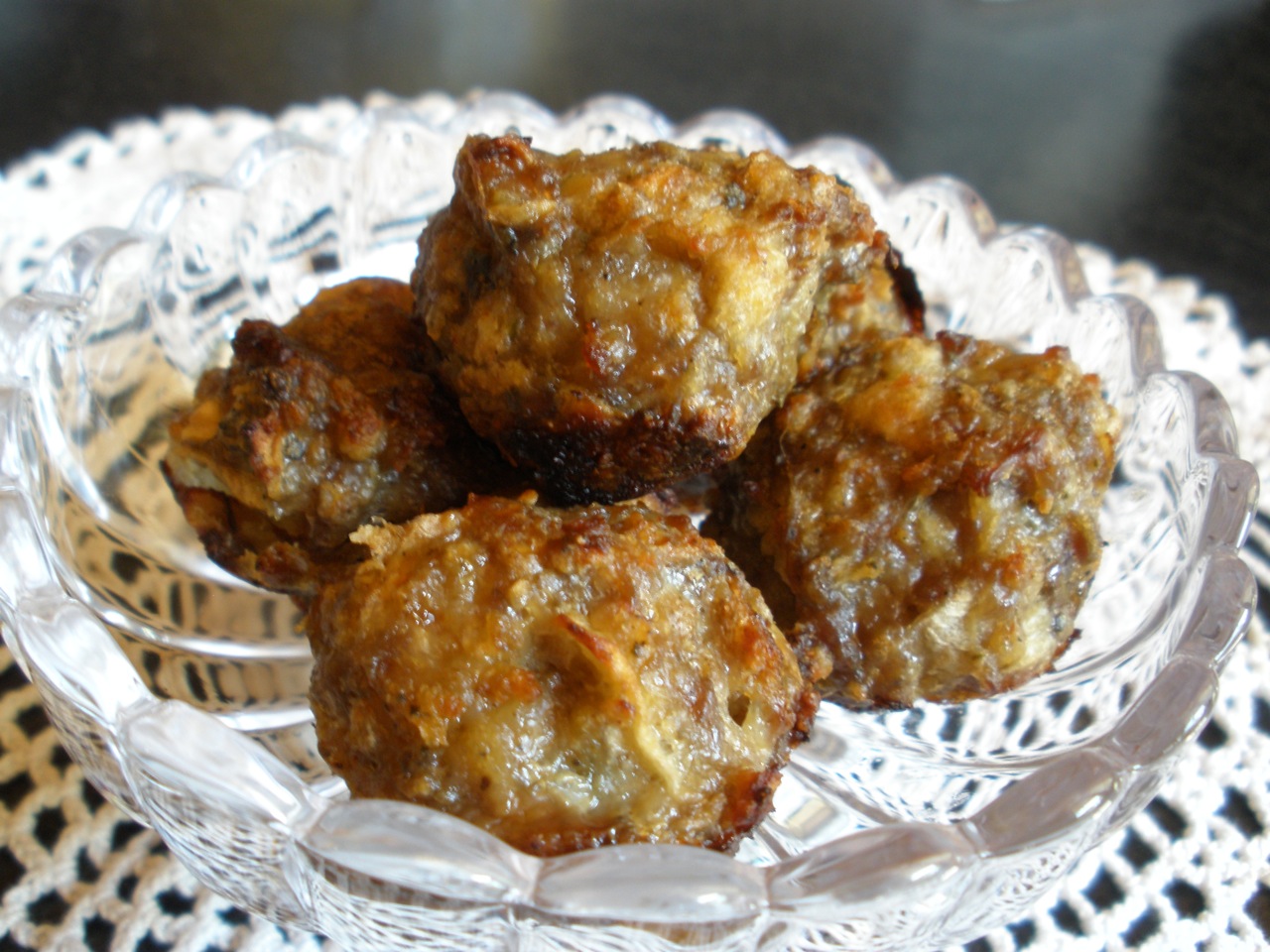 Cinnamon Raisin Biscuits  also make a great accompaniment to any breakfast!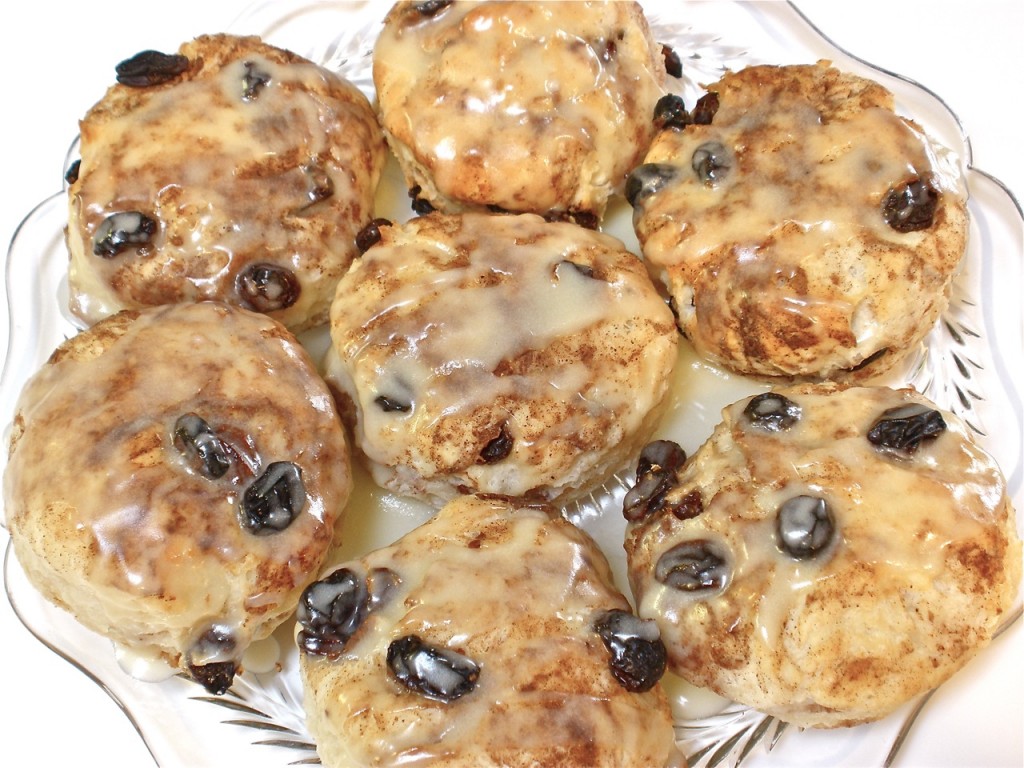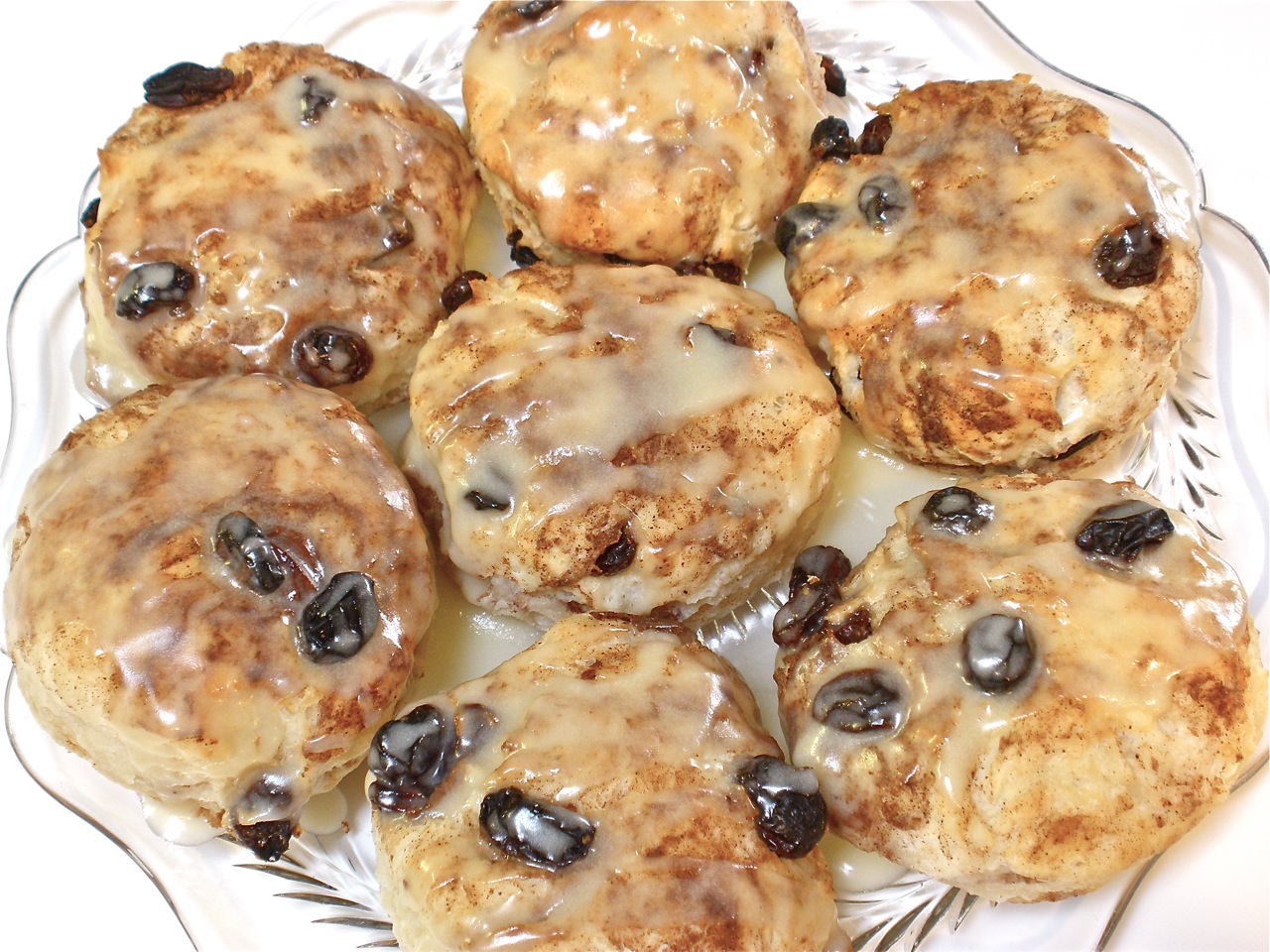 And, If you don't have all your side dishes planned for Christmas dinner I have a couple in mind that are festive in color, easy to prepare, and really, really good! I like broccoli.  I could eat it nearly every day.  My family is glad that we don't — but I digress.  I have eaten broccoli casserole that is more saucy than broccoli and I prefer the crispness of broccoli enhanced by flavorful Velveta cheese and the buttery crunch of Ritz crackers but not over-powered by them.  This is just such a recipe.  A wonderfully "green" dish for your Christmas table that starts like this: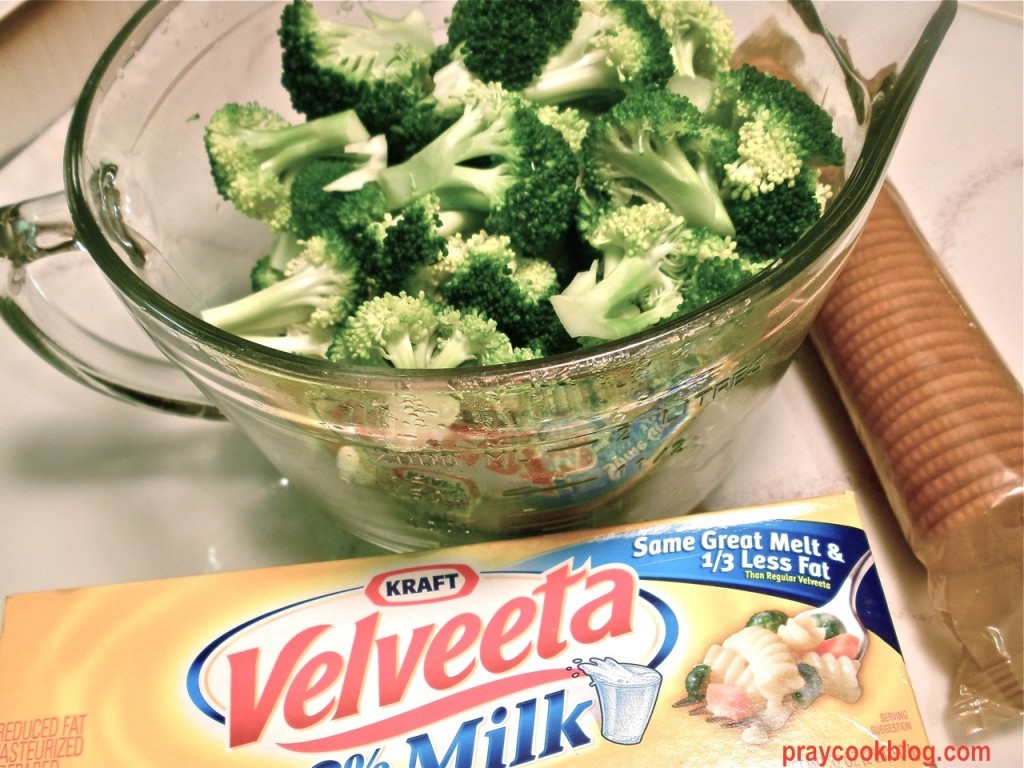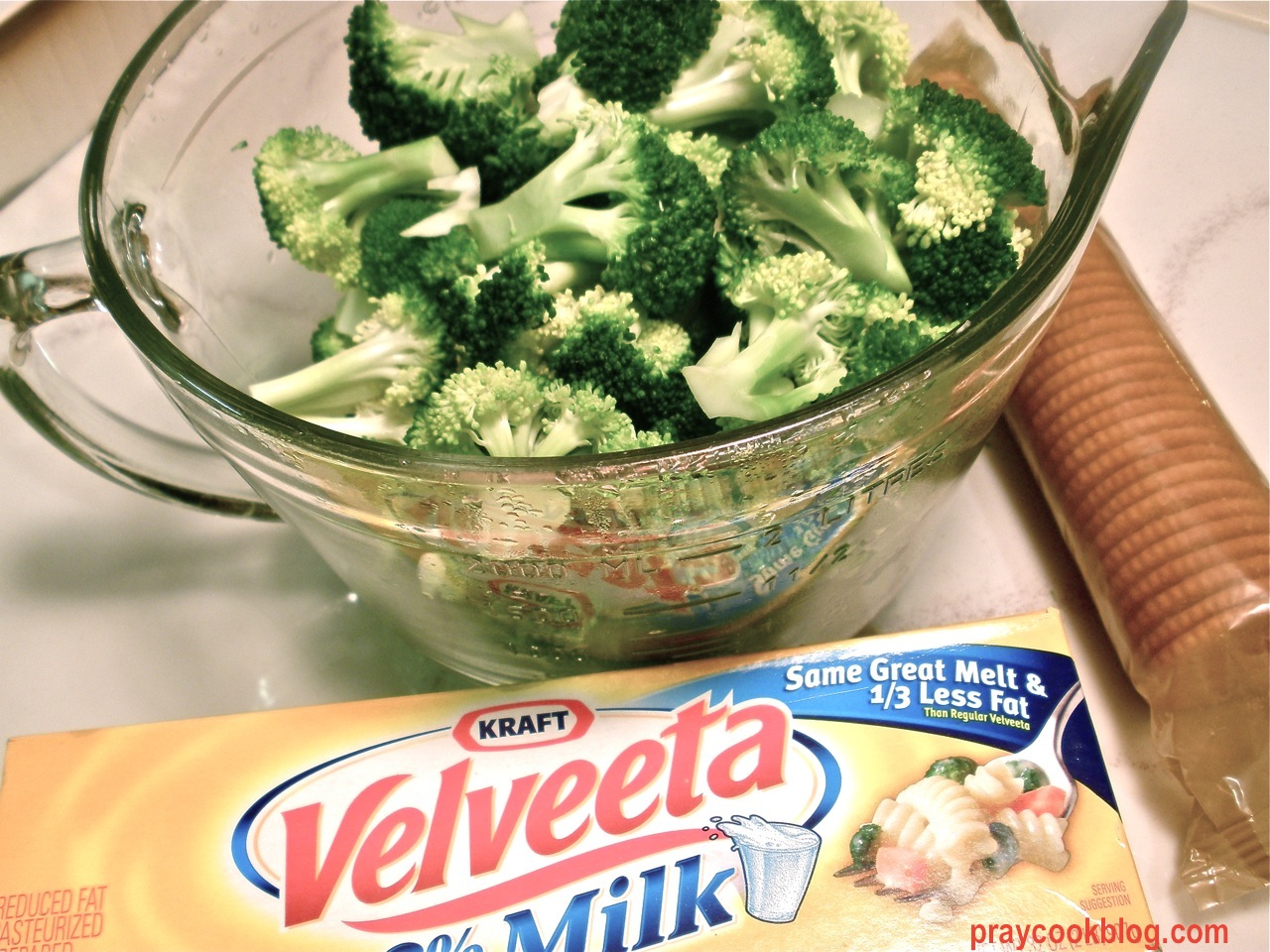 And just in case you want to go green, but broccoli isn't your thing feast your eyes and your palate on this simple, yet richly delicious dish ……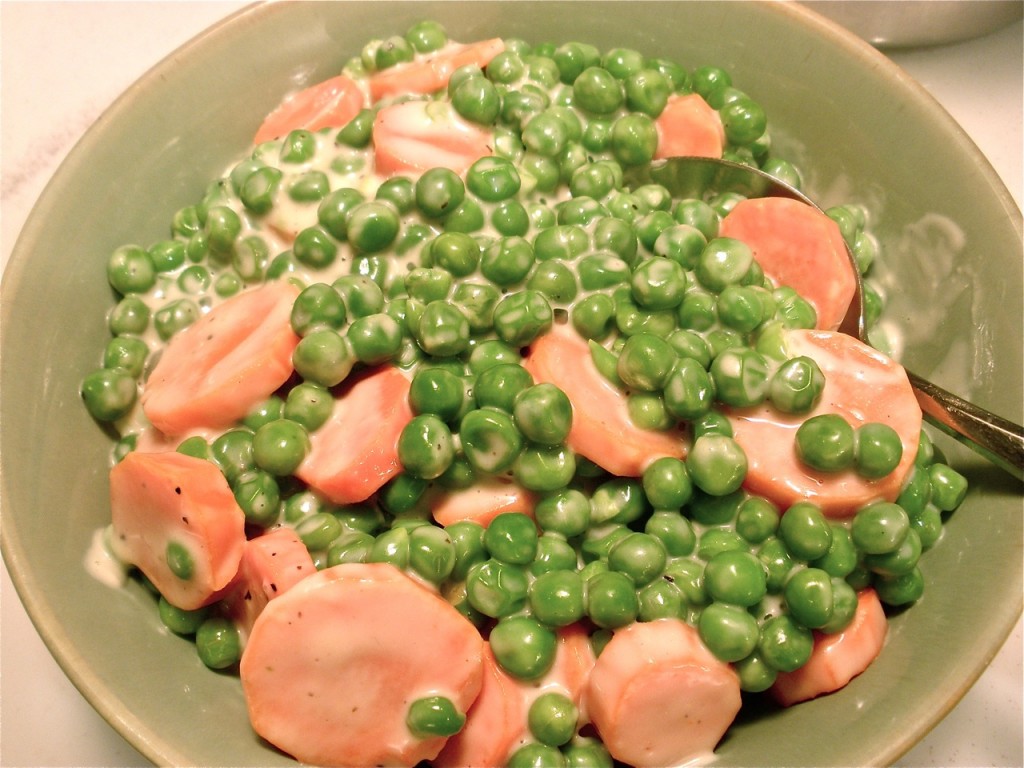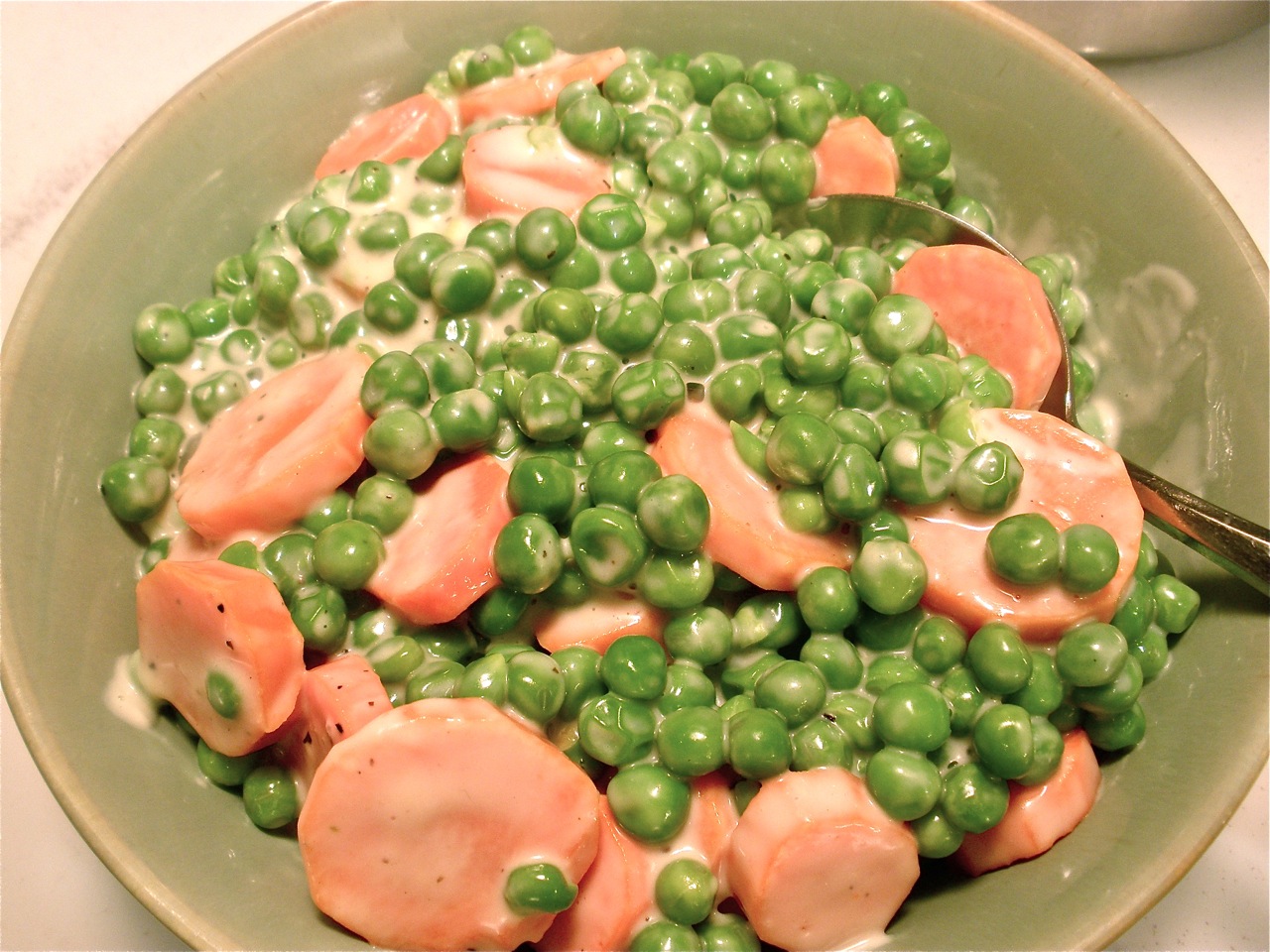 Creamed Peas and Carrots!  I used to shudder at the idea of "Creamed" anything.  Then I learned that "creamed" doesn't mean to cover up a yucky taste, but rather deepen the richness and enhance the taste.  When I was a kid I refused to eat peas.  That family legend still goes something like this:  Mom fixed dinner that included peas.  I ate my dinner cleaning my plate.  When mom cleared the table (and I was no where to be found) there were a ring of peas carefully placed under the edge of the plate all the way around …  Mom is still surprised when I fix and EAT peas to this day!  🙂  What a brat I must have been.
Be sure and leave a comment on today's post to be automatically entered to win the cookbook giveaway on Thursday evening at 7 p.m. central!
have a blessed day and happy cooking!


Broccoli and Cheese Casserole

Taste the broccoli, taste the cheese, feel the crunch! This is a cheesy broccoli casserole without all the sauce! Yummy delicious!

Ingredients

8 cup Fresh Broccoli, cut up in spears
8 oz Velveta Cheese, diced
1 Sleeve Ritz Crackers, crushed
½ cup butter, melted
¼ cup Butter, melted

Instructions

Slice fresh broccoli into small spears. Place in microwavable bowl, add ¼ cup water, cover with plastic wrap and cook on high for 3 minutes.

Crush Ritz crackers and mix with ¼ cup melted butter.

Spread crumbs and butter on the bottom of a 1½ or 2 quart buttered casserole dish; cover with ½ of the diced cheese, followed by ½ of the broccoli and ½ of the crumbs. Add the remainder of the broccoli and cheese; top with remaining crumbs.

Bake at 375 degrees for 30 minutes.


Notes

2 packages (10 oz. each) of frozen chopped broccoli can be used instead of the fresh broccoli.  Cook according to package directions.
Creamed Peas and Carrots
Colorful and tasty! Creamy peas and carrots. A delicious addition to any festive meal.
Ingredients
4 medium Carrots, sliced
2 cup Peas, frozen
1 tablespoon Cornstarch
¼ cup onion, diced
Salt and Pepper To Taste
½ cup Whipping Cream
Instructions
Place 1 inch of water in a large saucepan; add the carrots. Bring to a boil, reduce heat and cover. Simmer for 10 minutes.
Add peas and onions, return to a boil. Reduce heat; cover and simmer for 5 to 10 minutes longer or until the vegetables are tender.
Drain vegetables, reserving ½ cup cooking liquid. Return the vegetables and reserved liquid to the pan. Combine cornstarch, salt, pepper, and cream until smooth. Stir into the vegetables. Bring to a boil, cook and stir for 1 to 2 minutes or until thickened.