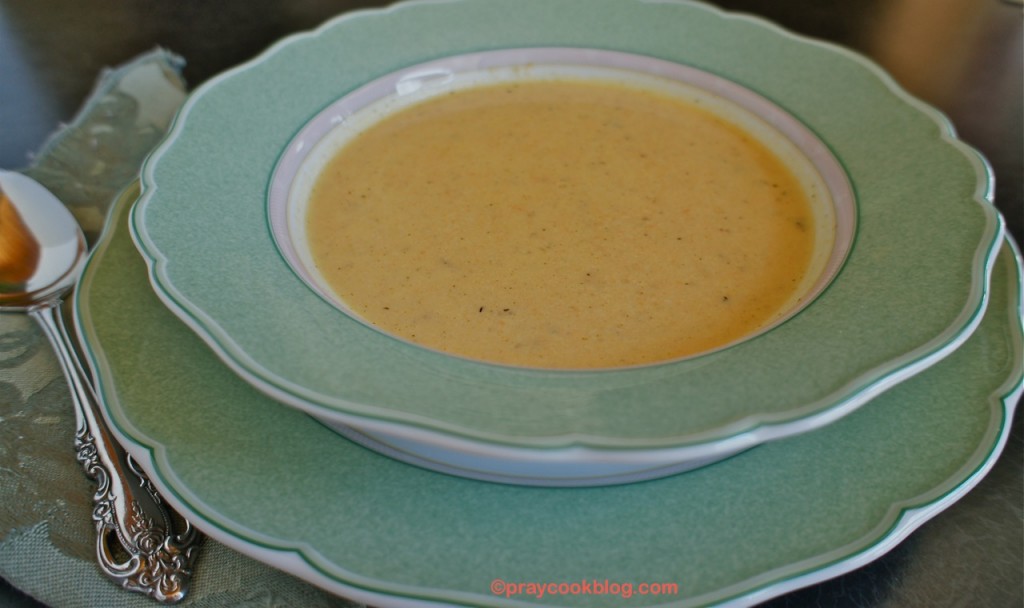 Updated:  September 24, 2018, Since writing this blog post it has generated several comments from folks who know more about mushrooms than I.  The good news is that this Hen of the Woods soup recipe tastes great with either mushroom!  Pictures have also been updated.
Recently friends gave us some beautiful Maitake mushrooms.  Maitake mushrooms (Grifola frondosa) – also known as "Hen of the Woods" – are succulent and delicious.  In the U.S.,  they can be found in Asian grocery stores.  The mushroom is known by its Japanese name "Maitake", which means "dancing mushroom."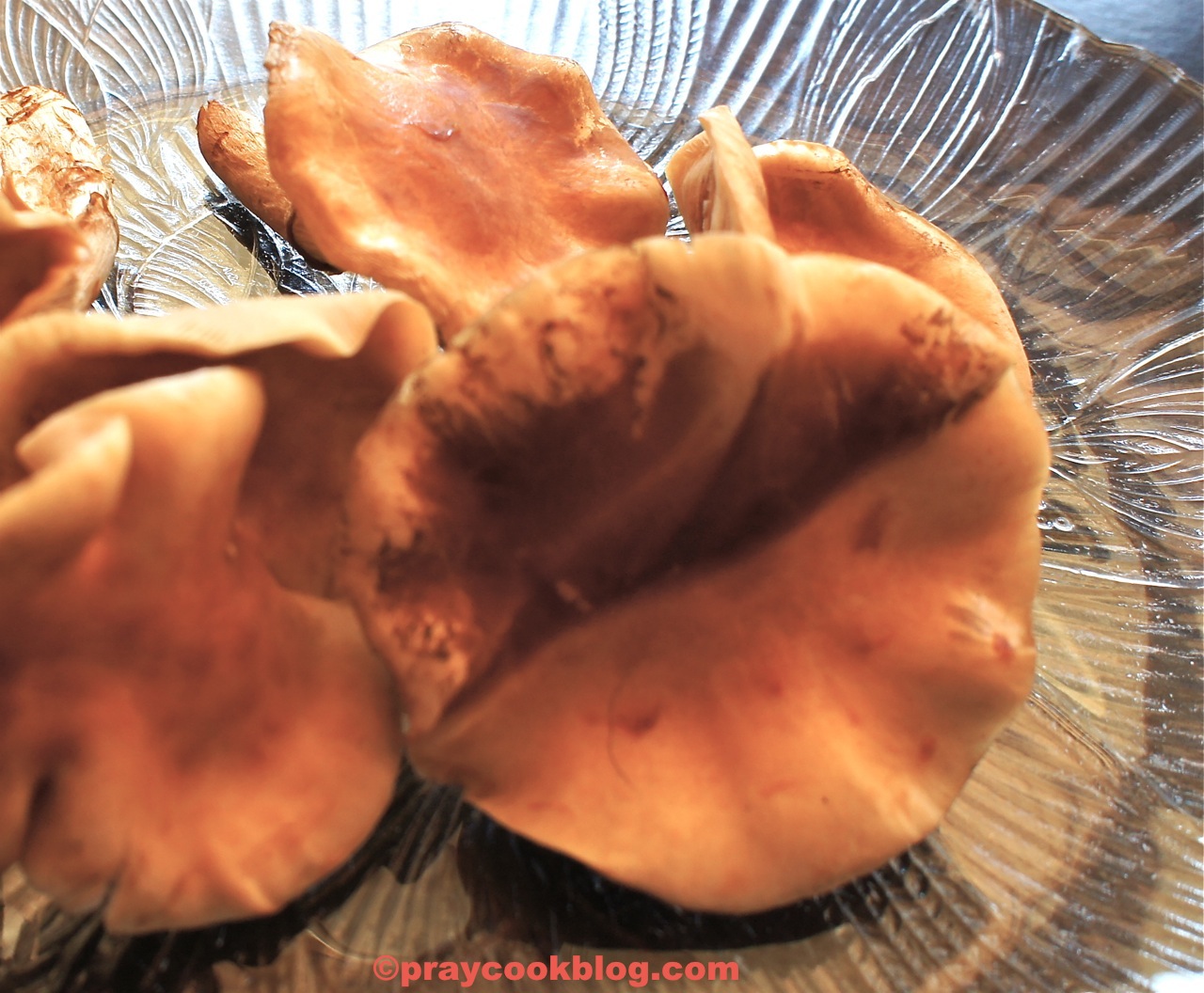 Our friends had special ordered them.  The seeds arrived in a block of sawdust type material.  They allowed the seeds to mature in the bag, then unwrapped and watered 2–3 times a day. Clusters of Maitake mushrooms sprung forth, and we were the lucky recipients of some of the fruits of their labors.
Now, what to do with them?  I began searching for just the right soup recipe.  I am still making winter soups each week and so when I found a Maitake Mushroom Soup recipe I need not look any further. It was now time to make Hen of the Woods soup!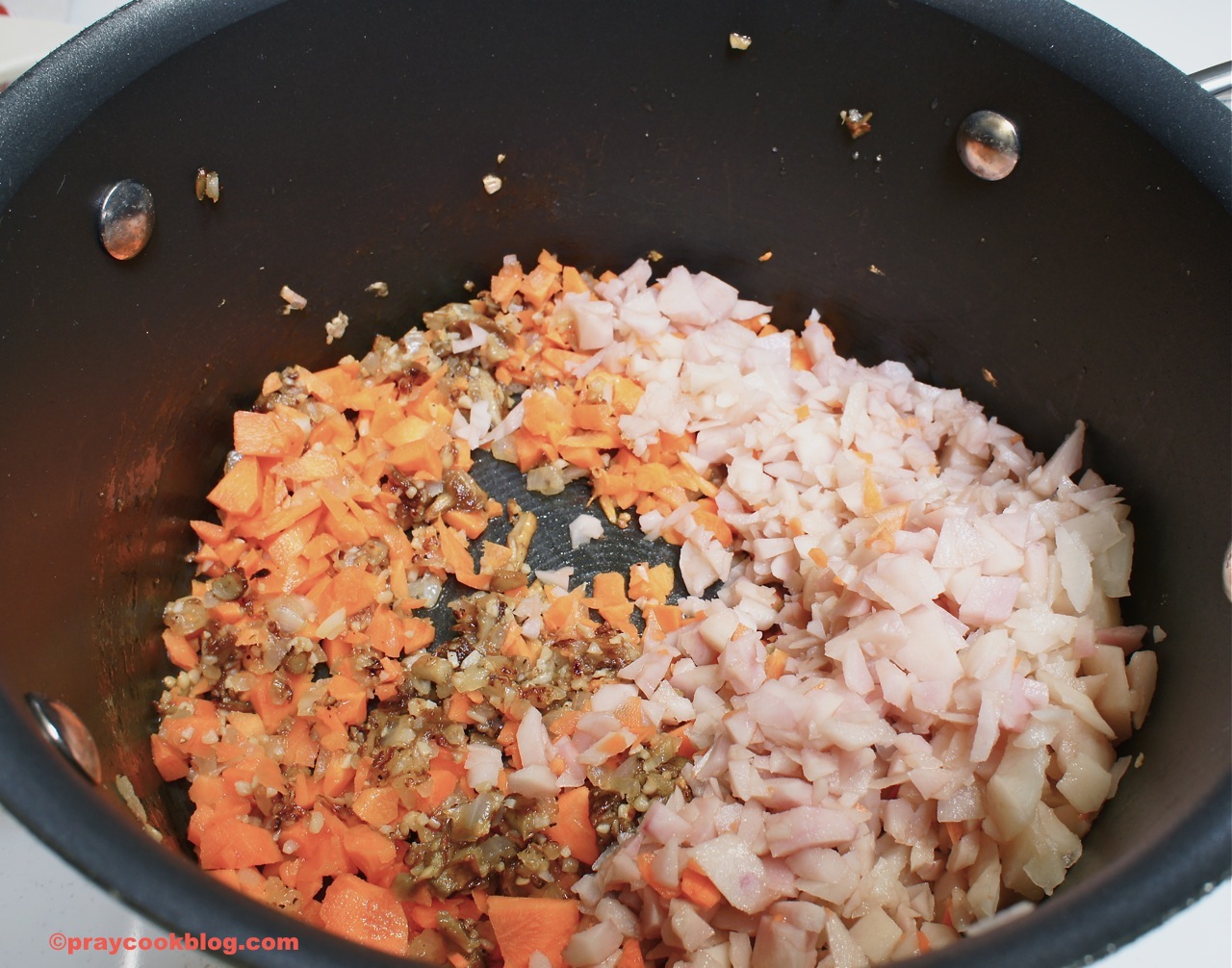 This recipe begins with a saute' of onions and garlic in olive oil and a little butter.  I added chopped mushrooms, carrots, potatoes.  This mixture began filling the house with the most wonderful fragrances.  After this, I added chicken bouillon, although some Hen of the Woods soup recipes call for vegetable broth.  Either one works.
After cooking and cooling, I blended to a nice purée.  At this point, the soup could be refrigerated for later use, which is what I did.  The next day, I warmed up the purée, added some white wine and a bit of heavy cream and the end results were undoubtedly the best Hen of the Woods soup I had ever eaten.
My two culinary consultants agreed as we licked the bowls clean! I think this Hen of the Woods soup recipe would work well with just about any of your favorite mushrooms, and especially a shiitake mushroom.  The recipe called for a pound of mushrooms, I didn't have that much but what I had worked perfectly for half a recipe.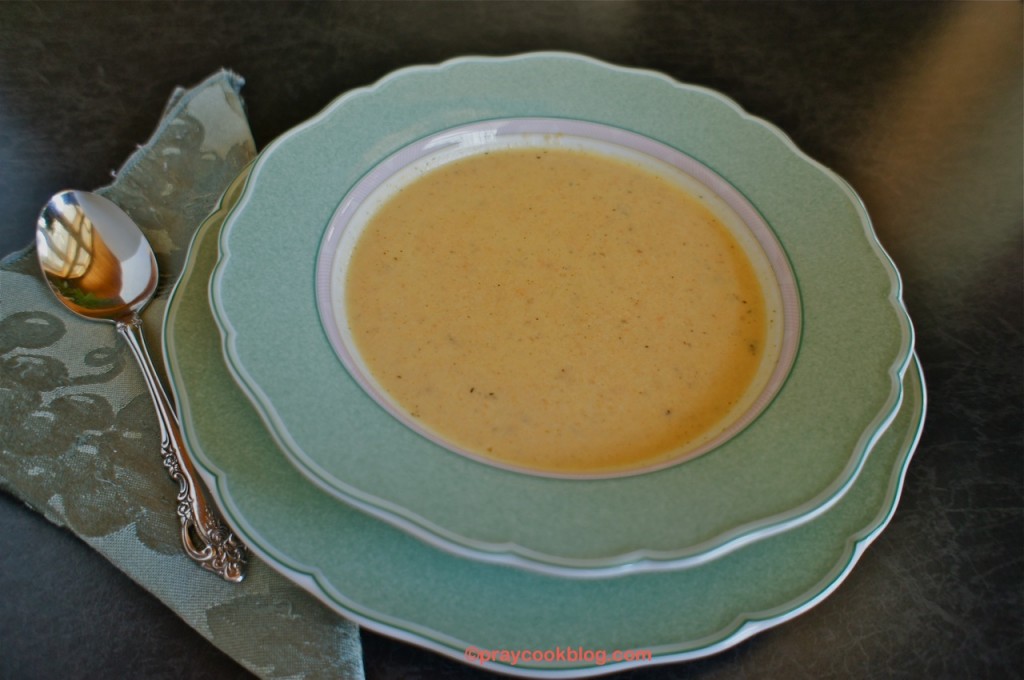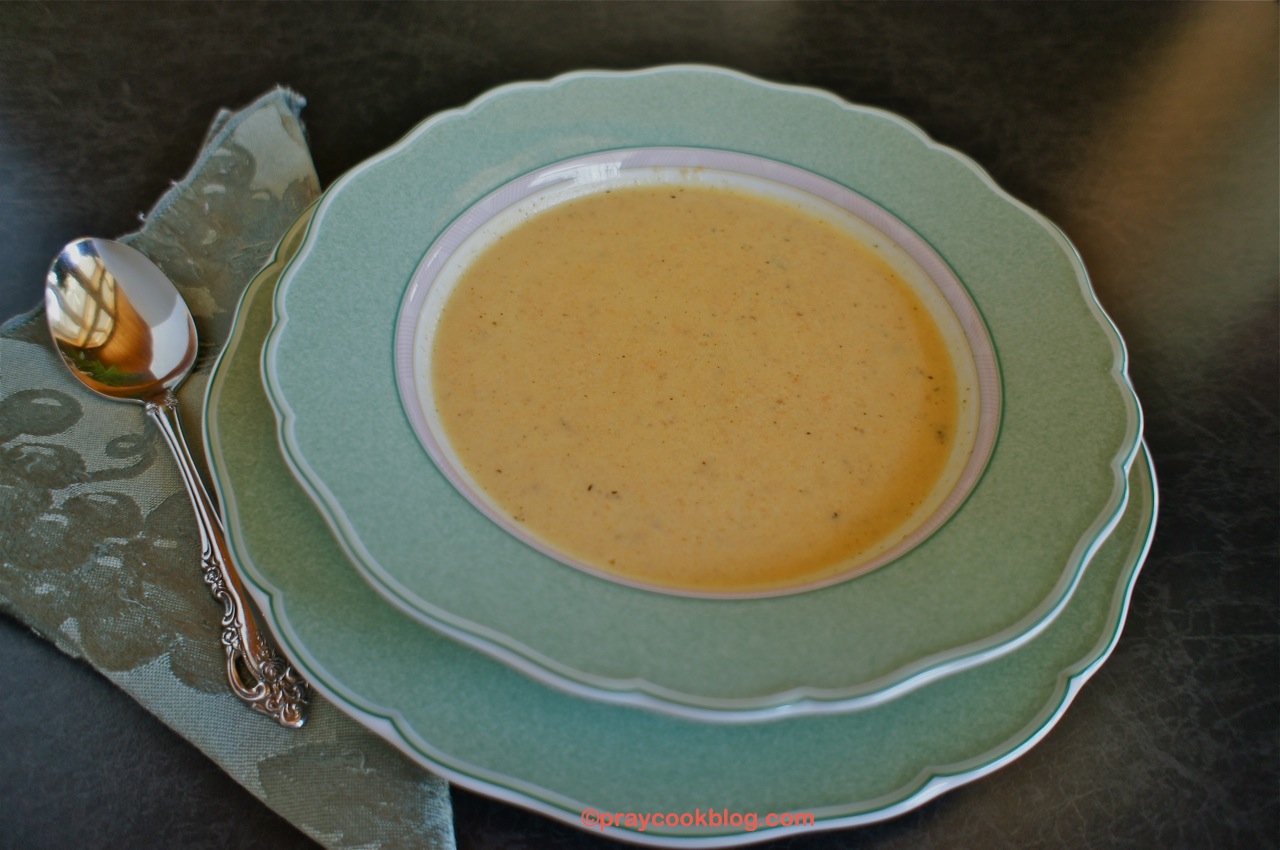 Bon Appetit!
Cream of Maitake Mushroom Soup
This delicious edible mushroom is known by its Japanese name "Maitake", which means "dancing mushroom". This rich, creamy full bodied soup is a complete meal in itself!
Author:
The Mushroom Forager
Ingredients
2 lb Hen of the Woods (Maitake) Mushroom
6 cup Vegetable or chicken broth
1 lb Potatoes, chopped
1 lb Carrots, chopped
1 Onion, chopped
8 clove Garlic, minced
2 Bay Leaves
1 teaspoon Thyme, minced
1 teaspoon Sage, minced
1 cup White Wine
1 cup Heavy Cream **
2 tablespoon Olive Oil
2 tablespoon Butter
2 tablespoon Lemon Juice
1½ teaspoon Salt
½ teaspoon Cracked Pepper
Instructions
Thoroughly clean the mushrooms. Dry and then break apart into small pieces.
Place a heavy soup pot over a medium-high heat, then add the olive oil and butter. Once the butter has melted, add the garlic and onion. Saute' for about three to five minutes, and then add the hen of the woods to the pot, as well as the salt and pepper. Stir and cook over a medium to high heat for about 10 minutes. Add the carrots and potatoes and saute' for another five minutes or so, stirring often.
Add the stock, bay leaves, thyme, and sage to the pot and bring to a boil. Reduce heat and simmer for 25 to 30 minutes.
Remove the bay leaves and cool down the soup slightly. Add to blender in small batches and puree until smooth. Add back into the soup pot, add the wine and lemon juice and simmer for another five minutes. At this point the soup can be refrigerated and warmed for later use. Or, if you plan to serve immediately stir in the cream and salt and pepper to taste. Garnish with your favorite herbs, and serve hot!
Notes
(1) Eight ounces of tofu blended in a little bit of the broth can be substituted for the heavy cream. The taste and texture will not suffer at all!
(2) If you don't have 2 lbs of mushrooms, use whatever you have and the soup will still be great.
(3) Ingredients can be cut in half with no problem.