The frost is almost upon us!  That means it's time to harvest the herbs!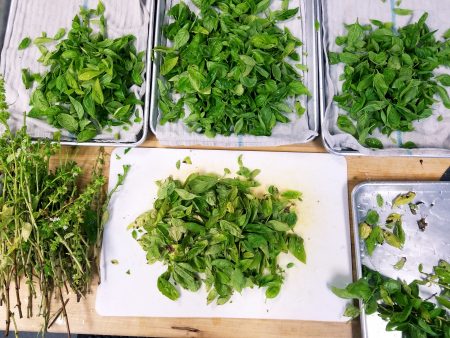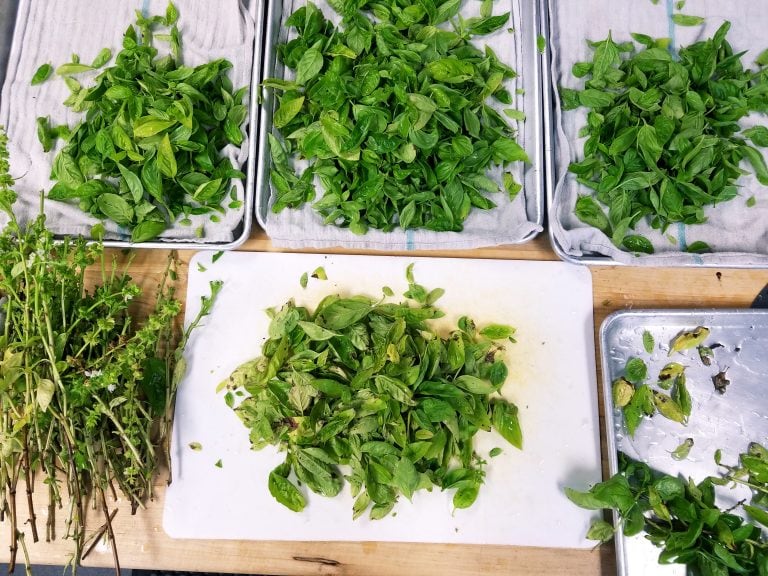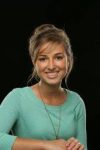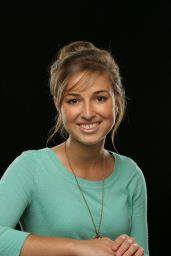 I work at The Celtic Cup Coffee House in the small town of Tullahoma, Tennessee.  I don't have my own herb garden, but The Celtic Cup does.  I love getting to use the fresh herbs when I bake quiches, casseroles, and savory scones.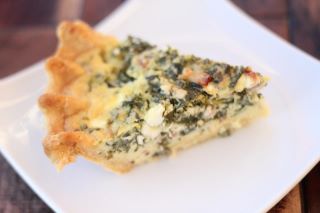 Today I harvested all the basil for the winter months.  If you've never processed herbs before, you probably think it's really complicated.  At least, that's what I used to think.  I know there are a couple different ways to do it.  Drying herbs actually does take a while, so I prefer freezing them.  I think it preserves the flavors better, too.  It's really a lot easier and faster than I imagined.  All you have to do is snip the entire plant, wash, pluck the leaves, and freeze  on a towel-lined sheet pan.  After about half an hour, the leaves should be stiff enough to store in a plastic freezer bag for the winter.  It's that simple!
While we're on the subject of basil, last week I made some delicious parmesan baked tomatoes.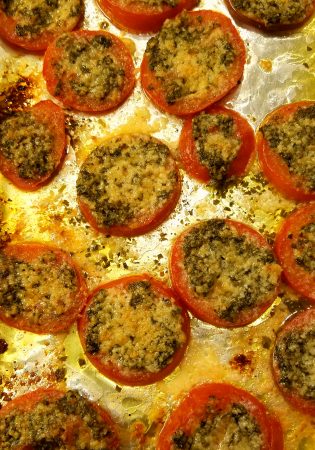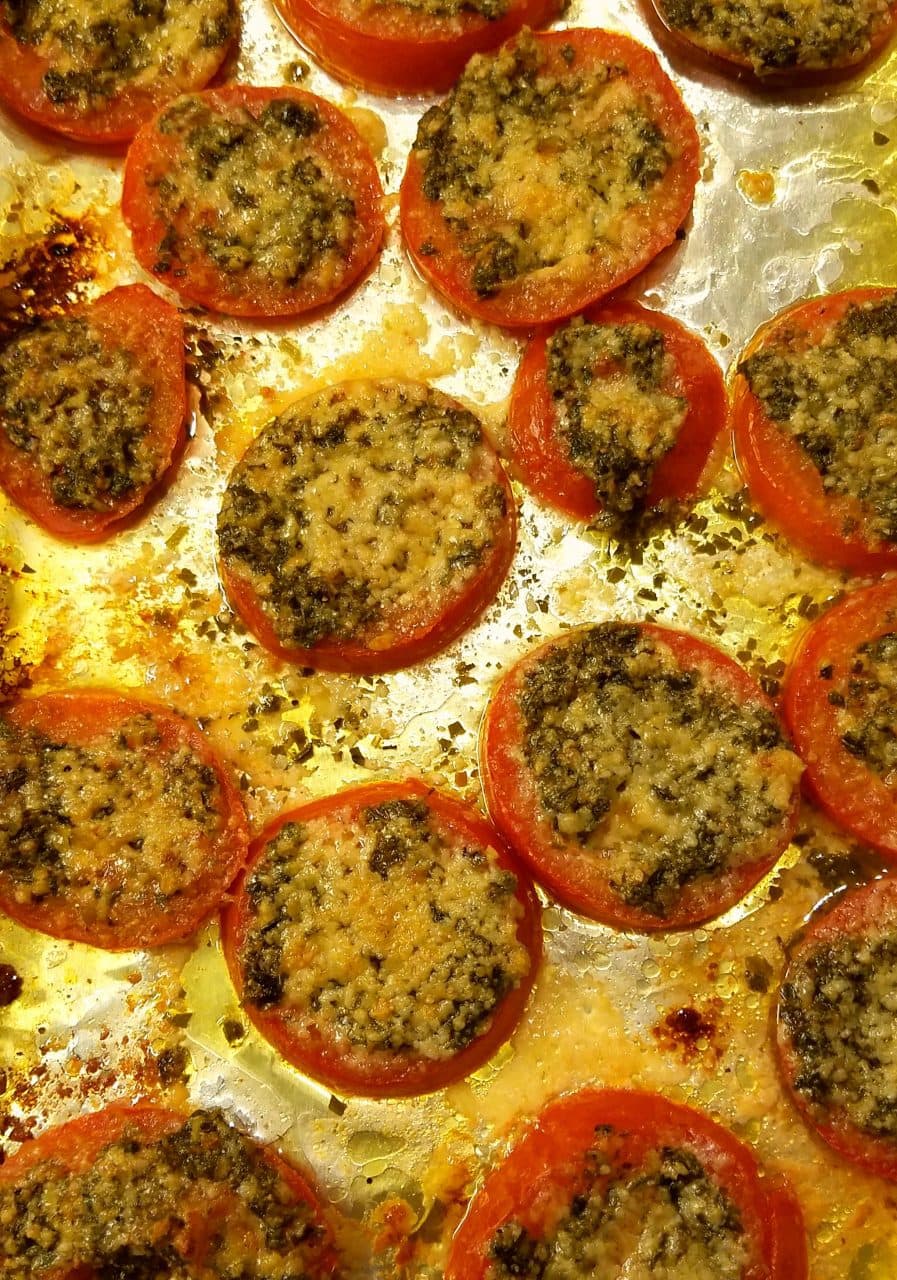 I love how all the local markets are just bursting with fresh fruits and veggies from the garden this time of year.  I bought some beautiful plump red tomatoes and thought I would get creative.  All they needed was some leftover basil pesto and a hearty sprinkle of cheese.  Voila! Parmesan baked tomatoes! So fast and simple, but delicious and comforting.  They taste like pizza!  You can make them as a side dish or just a healthy snack.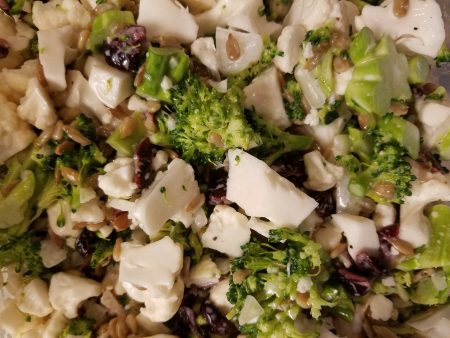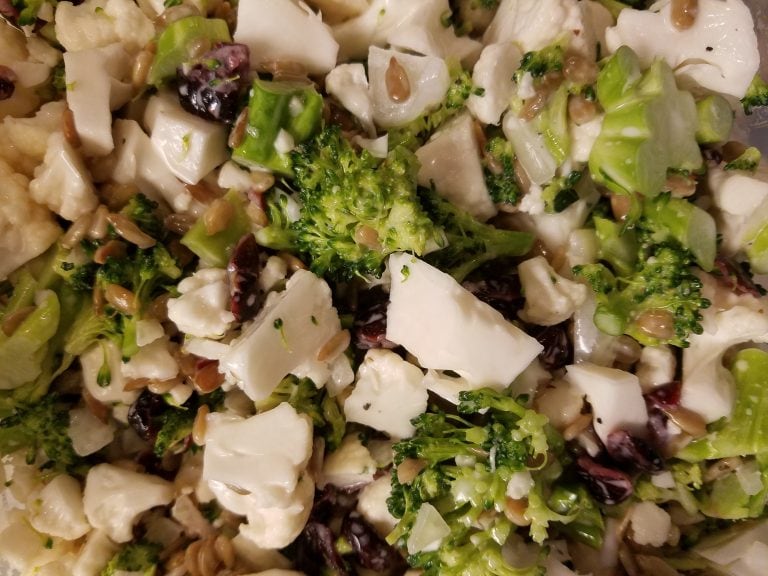 I'm not religiously gluten free or anything, but I think I feel better when I stay away from bread.  So, to accompany the tomatoes, I baked some chicken and made fresh broccoli salad.  This broccoli salad was at my friend's wedding last weekend.  It was so good I had to make it for myself.
Together it was the perfect guilt free/gluten free dinner!  It only takes about 30 minutes to make, so I hope this meal will find it's way into your week as a tasty and stress free option!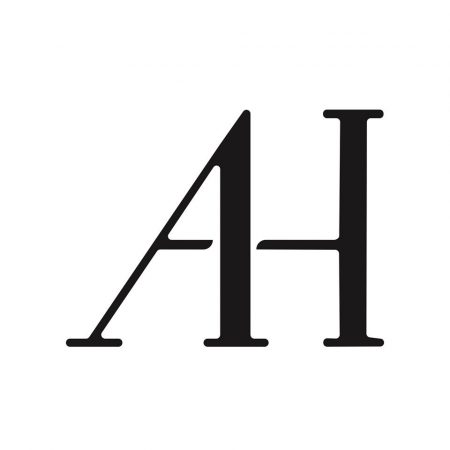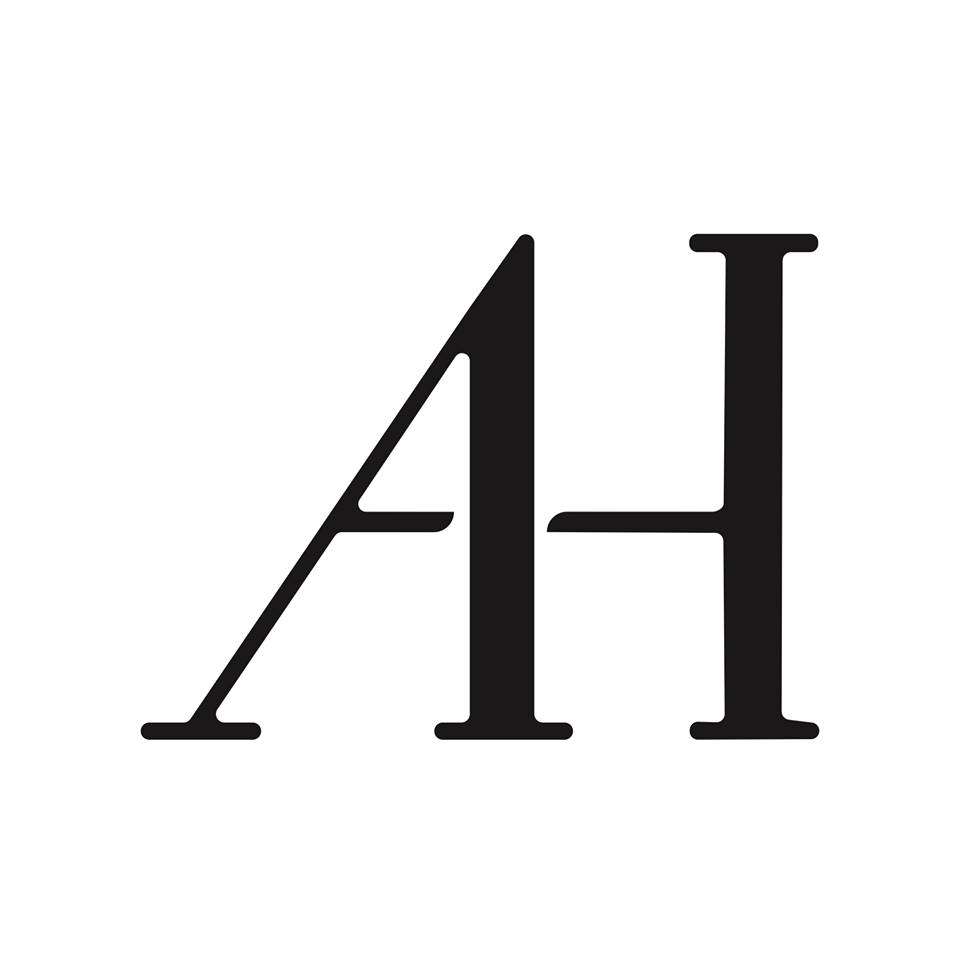 Abby Hughes

Parmesan Baked Tomatoes
A quick and tasty side dish or snack.
Ingredients
3 ripe medium tomatoes
½ cup basil pesto
½ cup grated Parmesan cheese
Instructions
Preheat oven to 415 degrees.
Thick slice the tomatoes and place on a parchment-lined sheet pan
Spread about a tablespoon (more or less to taste) of basil pesto on each slice.
Bake for about 8 minutes.
Sprinkle the Parmesan cheese on top and broil on high until the cheese is lightly browned (about 4 minutes).
Enjoy!
Broccoli Salad
A light brunch or dinner side.
Author:
Adapted by Abby Hughes
Ingredients
1 head broccoli
1 head cauliflower
1 medium red onion
½ c. Craisins (dried cranberries)
½ c. roasted unsalted sunflower seeds
Dressing
¼ c. sugar
¼ c. white distilled vinegar
½ c. mayo
½ tsp. salt
1 tsp. pepper
Instructions
Chop broccoli and cauliflower into small bite-sized pieces.
Small dice red onion.
In a large bowl, whisk together the sugar, vinegar, mayo, salt, and pepper.
Add chopped broccoli, cauliflower, onion, craisins, and sunflower seeds.
Toss to coat all ingredients.
Enjoy!