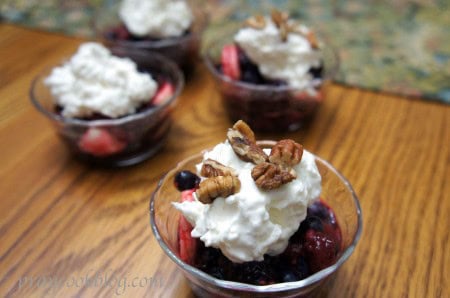 When my brother Mike and his wife Kay were coming for the weekend I had two main meals to plan.  The first night of their arrival a steak dinner seemed just right.  Knowing anything apple is one of my brother's favorites, my sous-chef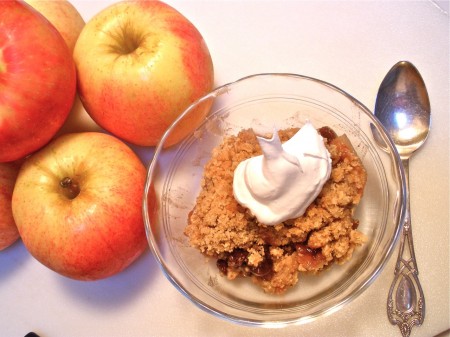 dish-washing mom decided to make her family favorite, Alice's Apple Goodie  Dessert. The following night we were planning a chicken kabob dinner and I wanted a light and fruity-something for dessert.  I ended up using a Paula Deen fruit topping recipe I found on The Food Network.  The mixture of cream cheese,  fresh lemon juice, heavy whipping cream, confectioners' sugar and chopped pecans made for a bit of sweet, and a bit of sour in this creamy, fluffy topping.
I chose raspberries, blueberries, blackberries, grapes, and bananas for the fruit mixture, although any favorite variation will work perfectly.  This is such a simple yet elegant dessert with a lovely finish to just about any meal.
Mixed Fruit with Cream Cheese-Pecan Topping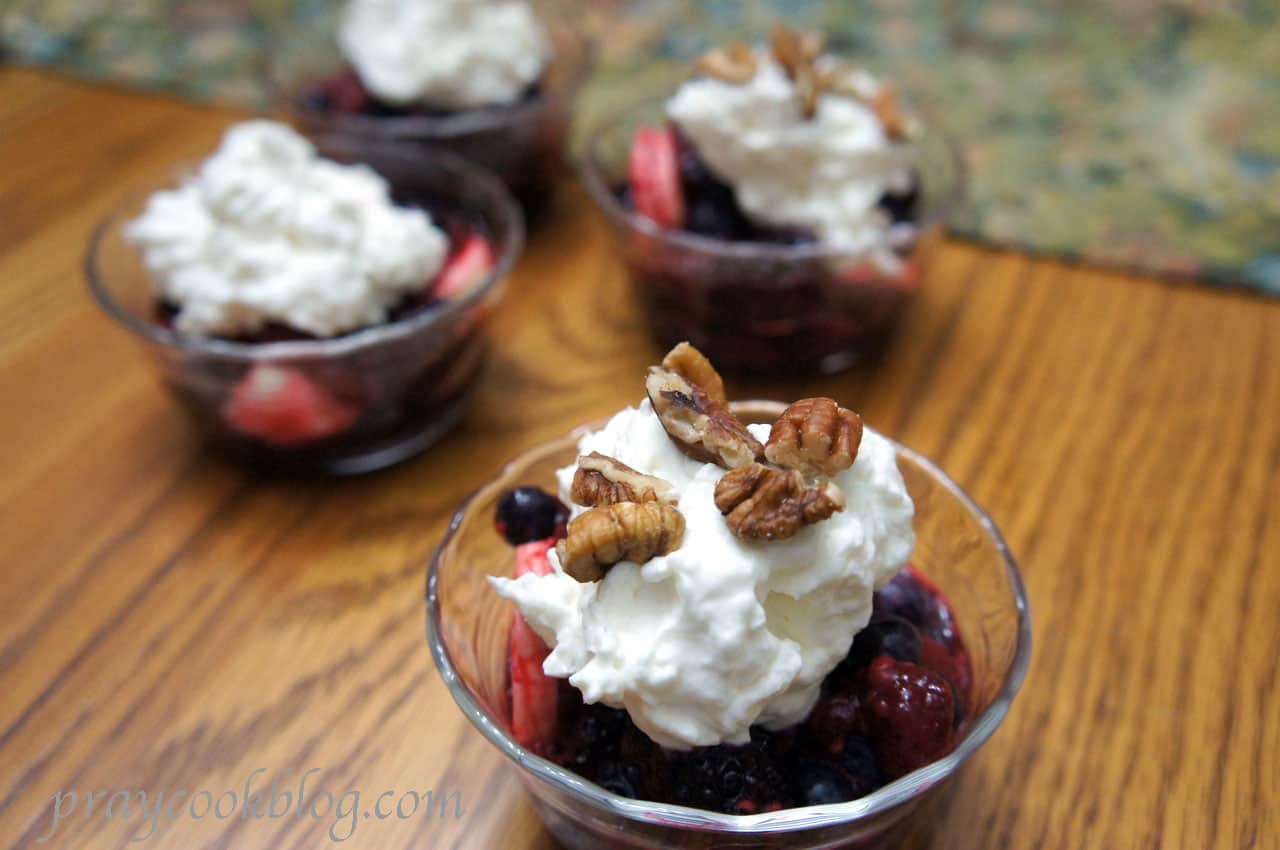 Healthy, light, and flavorful make a winning Trifecta as the finishing touch to any meal.
Ingredients
Mixed Fruit

2 cups fresh blueberries
1 cup fresh blackberries
2 cups fresh raspberries
2 cups halved green grapes
2 cups sliced fresh strawberries
1 ripe banana sliced

Fruit Topping

1 (8-ounce) package cream cheese, softened
2 tablespoons fresh lemon juice
1/2 cup heavy whipping cream
1/4 cup confectioners' sugar
1/2 cup chopped pecans
Directions
In a serving bowl, combine the blueberries, blackberries, raspberries, grapes, strawberries, and banana.
In a medium bowl, beat the cream cheese and lemon juice at medium-low speed with an electric mixer until smooth.
In a separate medium bowl, beat the heavy cream at medium-high speed with an electric mixer until slightly thickened. Gradually add the confectioners' sugar, beating until soft peaks form. Gently fold into the cream cheese mixture; spread over the fruit. Sprinkle with chopped pecans. Serve immediately.
Notes
Recipe adapted from The Food Network
http://praycookblog.com/2013/05/28/mixed-fruit-with-cream-cheese-pecan-topping/
My Daily Bread Body and Soul. Full Post Content including Recipe @http://praycookblog.com. Pinning and sharing links is welcomed and encouraged, but please do not repost or republish elsewhere such as other blogs, websites, or forums without explicit prior permission. Thank you! All rights reserved.