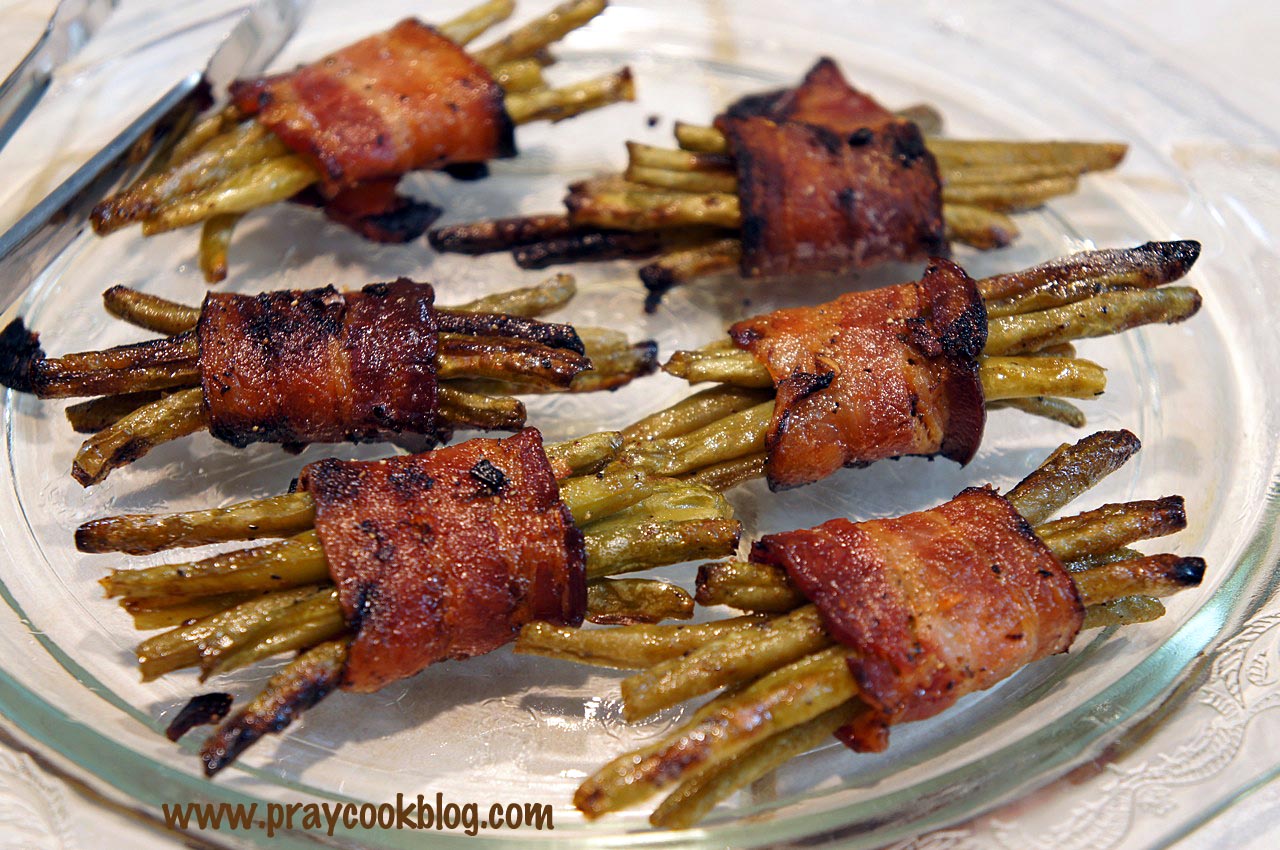 Today is the day the Lord has made and I will rejoice and be glad in it!
What is it about green beans and bacon? My first memories of mom cooking green beans is with bacon sprinkled around the top and simmering right along with the pot of beans.  Yum!  A few weeks back I was visiting Deep South Dish, one of my favorite blog websites.  Mary was blogging about Green Bean Bundles, a recipe given to her by a Facebook friend.  The idea of crispy bacon wrapped around a fresh-out-of-the-garden french green bean left me scrambling to the kitchen.  My Chief Gardener had just brought in a mess of green beans, I had bacon in the frig and I was set to go!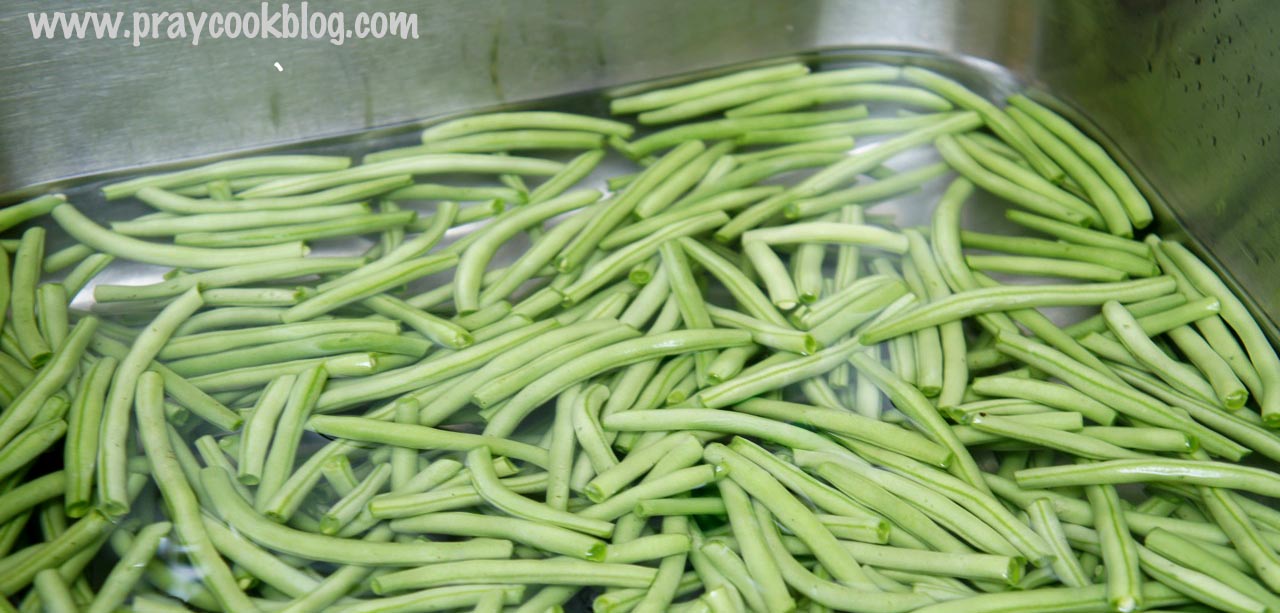 The recipe starts out by mixing up a vinaigrette marinade.  While I have seen many versions of this recipe across the internet, Mary's recipe called for some Cajun seasoning.